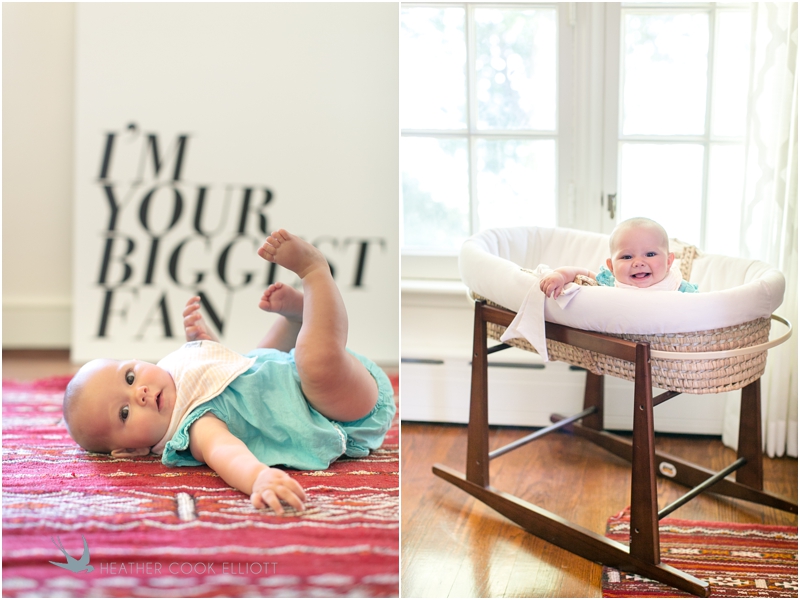 Our story started a long time ago and through the years we added Wren's story and Maeve's story and now I have to start one about Cleo. I've had a hard time composing this post about her because in part it is a letter to her and by writing it I know that I am closing the first chapter of her short life with me. Never before have I wished so hard to pause time, to maybe even go backwards a little. So let me start at the beginning.
I was a reluctant mother.
Fiercely independent, I loved my life with my husband: the city condo and sharing a car, annual pilgrimages to fantastic places around the world, working passionately to grow our businesses, savoring dinners out and coffee dates in. We suspected that baby fever would never set in so we set a date to start our family that seemed both far off and prudent given the realities of biological clocks. That date came and we were lucky enough get pregnant right away with our Wren. I was wildly happy during my pregnancy and once she was born – early, quickly, healthy – I fought to fit her into the life I loved. I struggled within to somehow reimagine my independence as a kind of strength to get me through the post-natal reality of sleeplessness and a newborn who was one the needier side of babyhood. We figured it out (as much as any parent can, I suppose) and we decided to adopt a "go big or go home" attitude towards raising a family. Wren would either be accompanying us to Paris and Florence and Marrakech on the regular as an only child or she would have siblings, plural.
We sat with the idea for awhile and a tiny recognition grew between us that more people is more fun. By then the life I had loved so much had relocated to a house and we had doubled our cars. We traded the urban city for the neighborhood city, and gained a lake view in the process. We traveled less and really only to "vacation" places where the goal was to relax, lose a cell signal and be perpetually warm for awhile. The real adventure became the one at home and the one in my belly as my second pregnancy was again lovely and easy, a mystery to Wren and altogether a good one. Our Maeve was born within hours of her due date, just before dawn, and she became our immediate darling. She was a comparatively easy baby, happy as long as she could see what Wren was doing. Looking back it feels like she went from being a newborn to being Wren's sidekick in the space of a few months, and maybe she did. My life became, well, not really My Life any more. It was growing to be Our life, an inclusive entity that I wasn't sure I recognized, but that I was growing into. And then the question of really? A third? Are you sure; I'm not sure I'm sure. But then we would be at dinner, seated comfortably at a nondescript square table and one of us would ask the other: is it just me or does if feel like someone is missing?
And we came to know that yes, someone was missing.
My third pregnancy was the easiest of them all, like I had done it before or something. The hardest part was that we decided to gut and rebuild our bedroom and bathroom into the spaces they should have always been – luxurious but tempered by classic and simple materials, spacious and bright with interest provided by the details of the craftsmanship – and hubby and I spent 3/4 of my pregnancy camped out in the guest room. At first I saw it as a massive inconvenience but as my due date and the project completion date quietly merged into the same deadline I came to savor our time as a family of four piled like kittens in that tiny room. Or maybe the hardest part was that I knew all that we were risking. Two healthy pregnancies, two healthy babies and now two amazing daughters; how could we get all that again a third time? But we did, my God we did.
Cleo Antoinette was born three days after her due date, big and beautiful and perfect and totally in need of me. I was so sorry to induce her, wanting instead for her to make the first move, but my age and her ultrasounds indicated that waiting would increase health risks so on a cold Monday morning in January when the lake was making its own clouds we arrived at the hospital to eat popsicles and let the pitocin do its work. For the first time during a delivery my husband and I actually listened to music and played cards, we chatted and joked. It was surreal and sweet and in its own weird way rather pleasant. And then, in less time than it takes to work a nursing shift or shoot a wedding, our Cleo was born.
And oh how I loved her instantly.
She clung to me, gripped me and refused to open her eyes, her chubbiness calling for glucose testing and inspiring extra kisses and snuggles. She was a snuzzler (and still is) preferring to tuck her head under my chin and rest upright against my chest, softly wrapping me in her impossibly short baby arms. And that is all she asked for: to be with me, right up in my nook. So that is where I kept her. Where being the mother of a newborn had been hard before I now found it to be a version of my normal and one that I knew I would not have again. So I have come to think of her as my little indulgence. Wren and Maeve had coaxed me into motherhood, slowly relaxing my grip on expectations for sleep or personal time, or even long runs and showers and Cleo is the lucky one who gets this version of me from the start. I love to watch her big brown eyes that look rather a lot like mine. I love to make her smile at me in the morning as she cuddles beside me in bed. I love to watch the way her sisters light up when they see her even if that means I have to tell them 14 times a day to stay out of her face. I love that we named her Cleo (the Greek muse of History) and Antoinette (in honor of her father's middle name Anthony) and that that combination brings to mind the powerful and passionate love story of Anthony and Cleopatra. Because she is My History, My Love Story with her dad and her sisters and my life all wrapped up into One.