We have a baby | Wren Elizabeth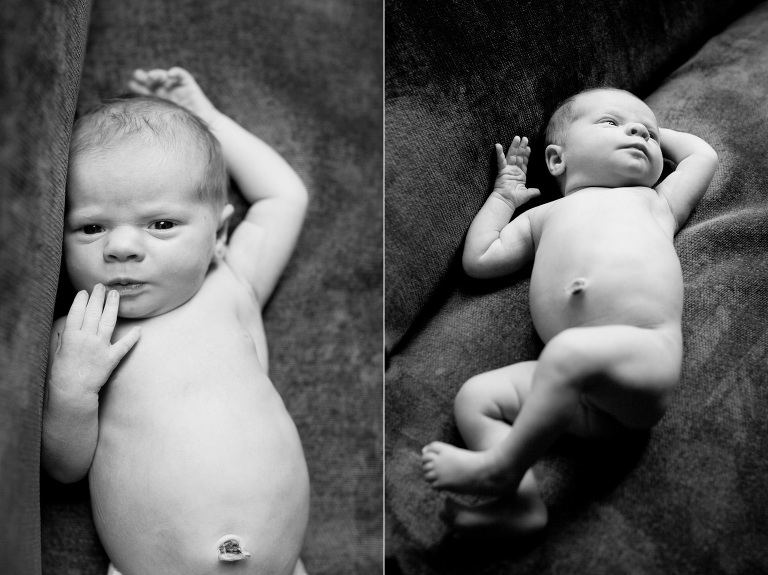 I have a story about me and about him and now, I Have A Story About Her.
Her story is fresh and new in the most extreme way. Soft skin, unfocused eyes, legs that kick but do not stand. High arched feet, long fingers, hands that grasp and move but cannot reach on command.  She has no words, no opinions, no purpose. But she smiles when she sleeps and eats and as of two weeks ago, when I talk to her. So I talk to her all the time.
We spend a great deal of each day in her room, the room my husband and I prepared as a way to introduce ourselves to her and the life she would be born into. We are travelers, two people who met in international waters and who say I love you with airline tickets and packed pull-behinds.  So her room is filled with globes and foreign language nursery books, trinkets collected from around the world and photographs we hope she'll come to love. A bright yellow dresser keeps it all from getting too serious and National Geographics from each of our birth months help us imagine who we are and who she will be. If hers, like mine – a gorilla with a camera – is any indication of who she will grow into being perhaps she will pilot the planes we fly to our future destinations.
 I must confess that when she was born she confused me – I didn't recognize her features, I didn't feel that fabled instantaneous wash of love. I felt…lighter and smaller and a little afraid of her. The camera saved me in that moment and everyday it helps me build a connection with her because with it I know how to look deeply at her, to place her in the world, to…well, to really see her. Moments after she was born and everyday since I've been photographing her and him with her and occasionally he photographs me with her. As a collection of images they are all pretty good. As a record of new life and new family they show me that while maybe not instantaneous, that tidal wave of love is indeed washing up on the shores of my life.
Part 1. She is born.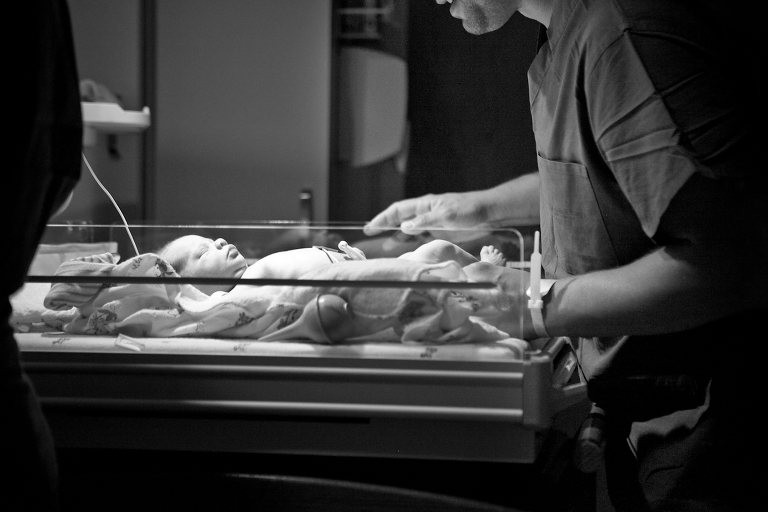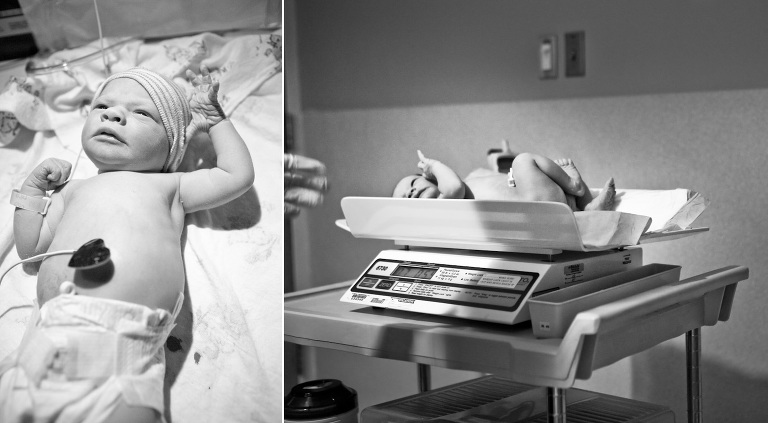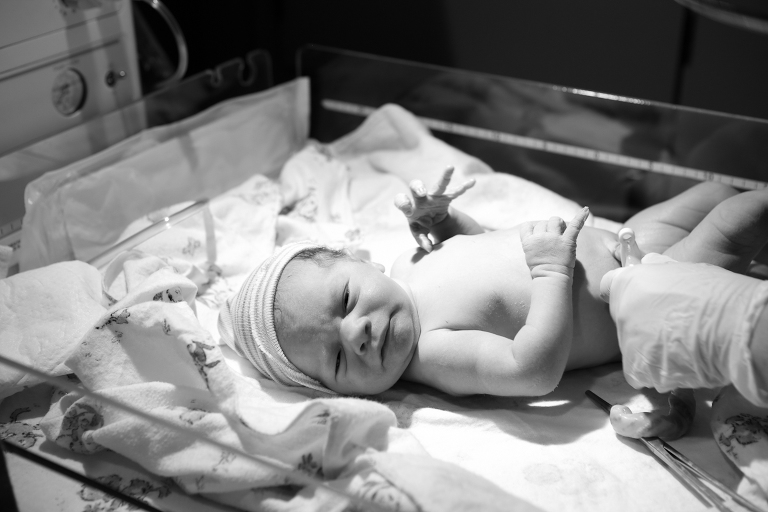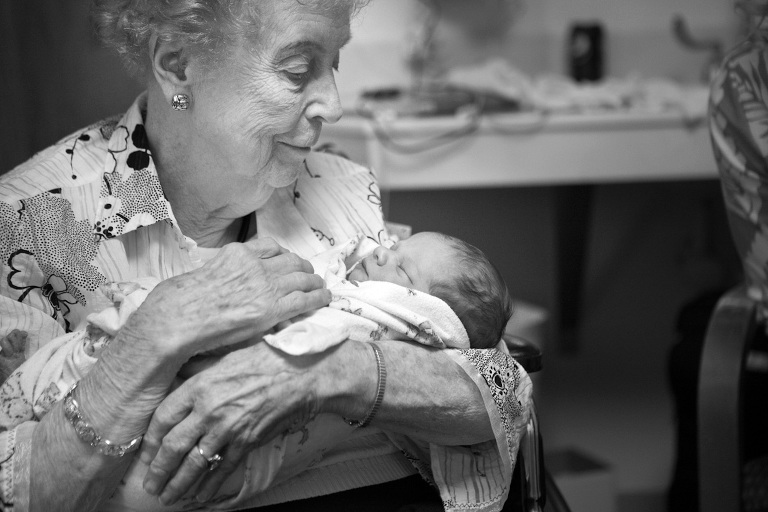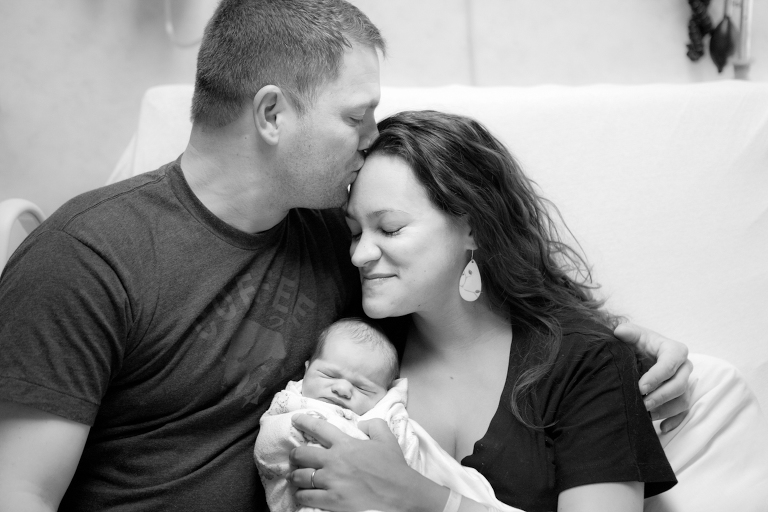 Part 2. She comes home.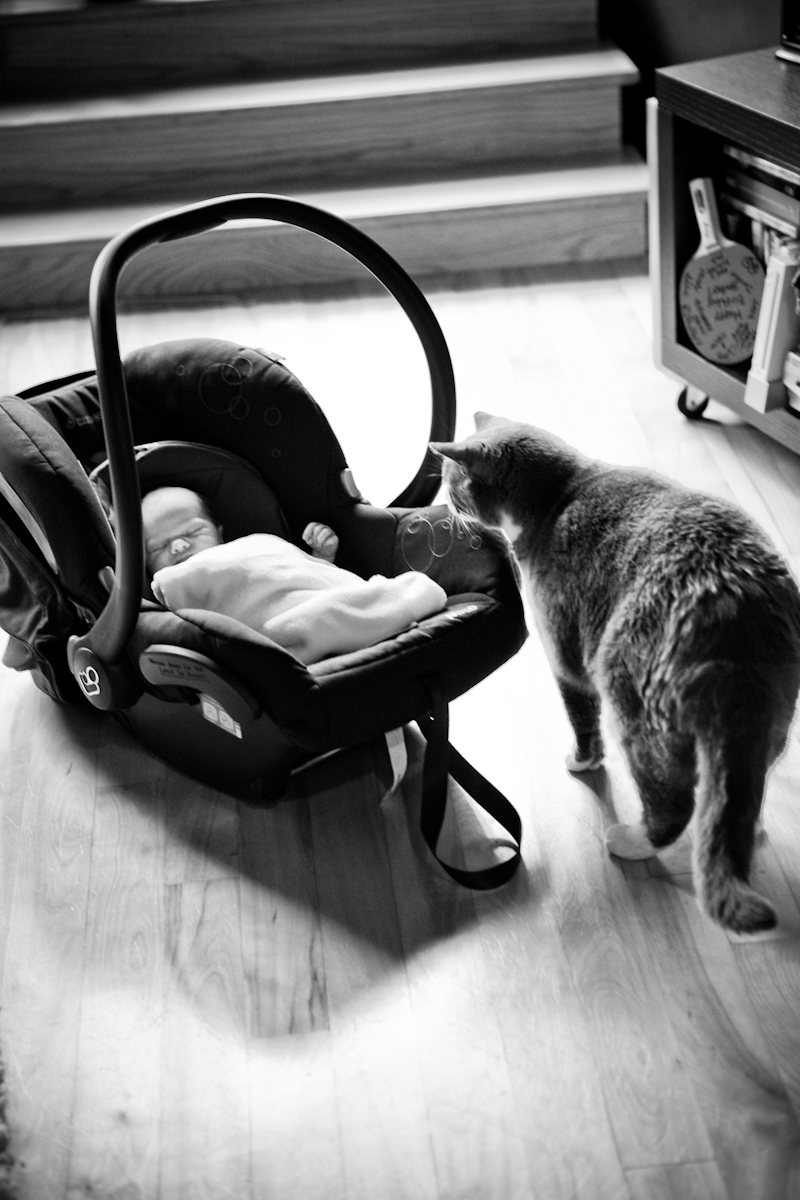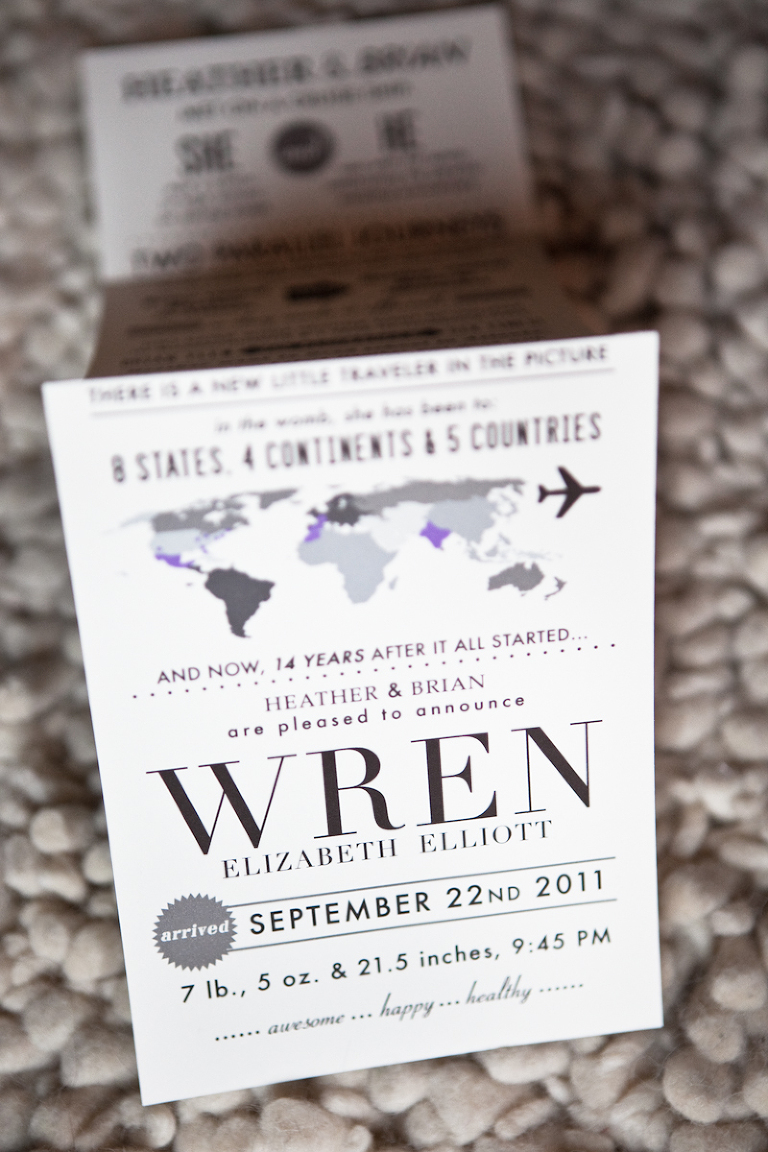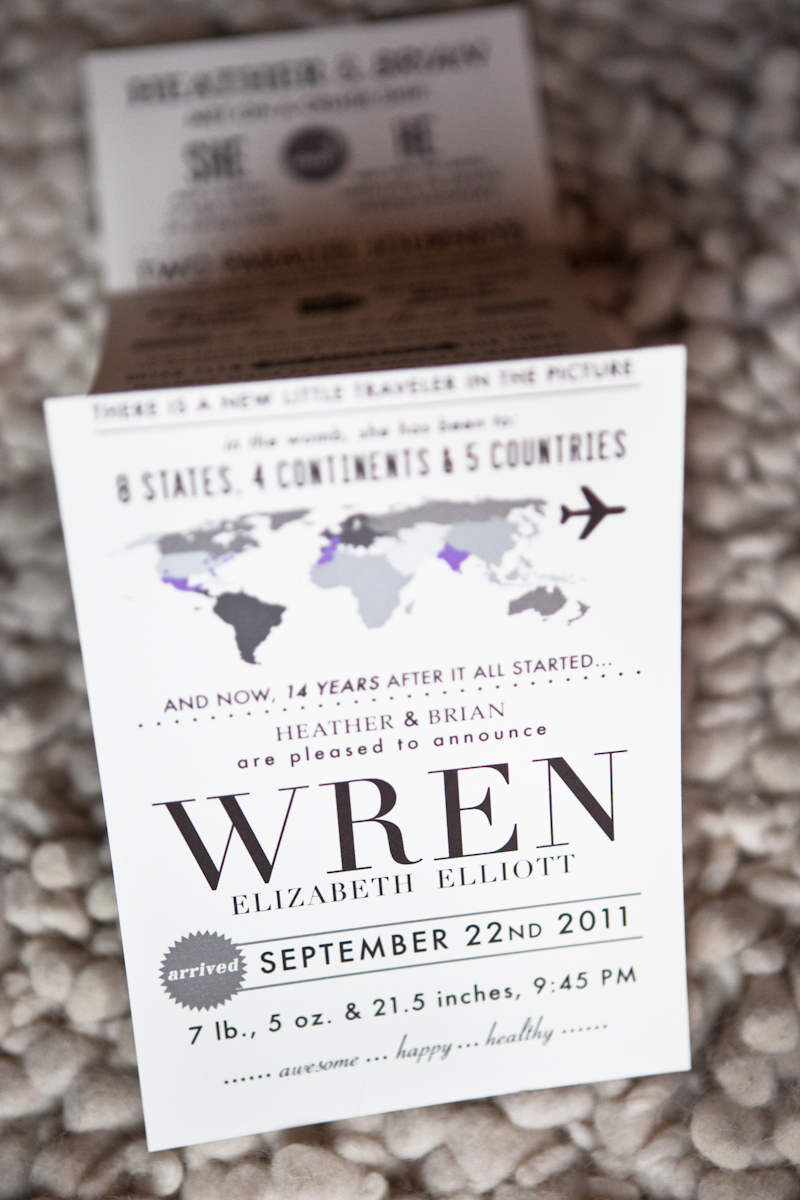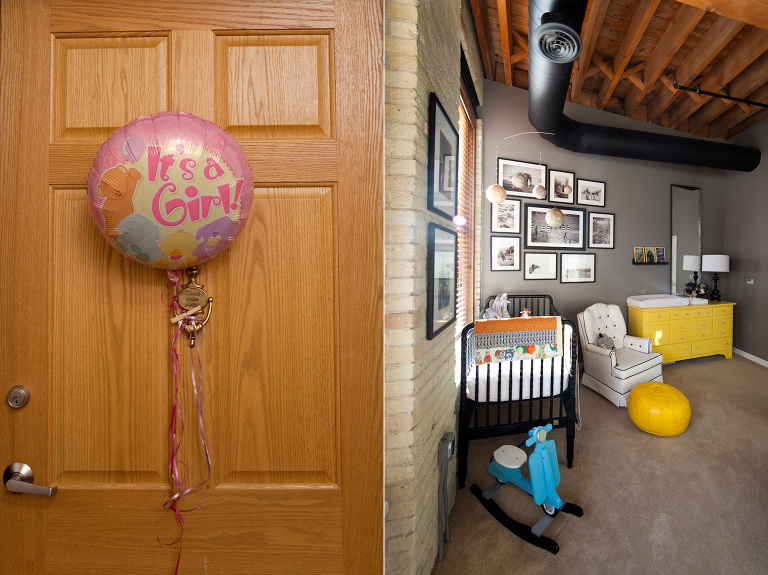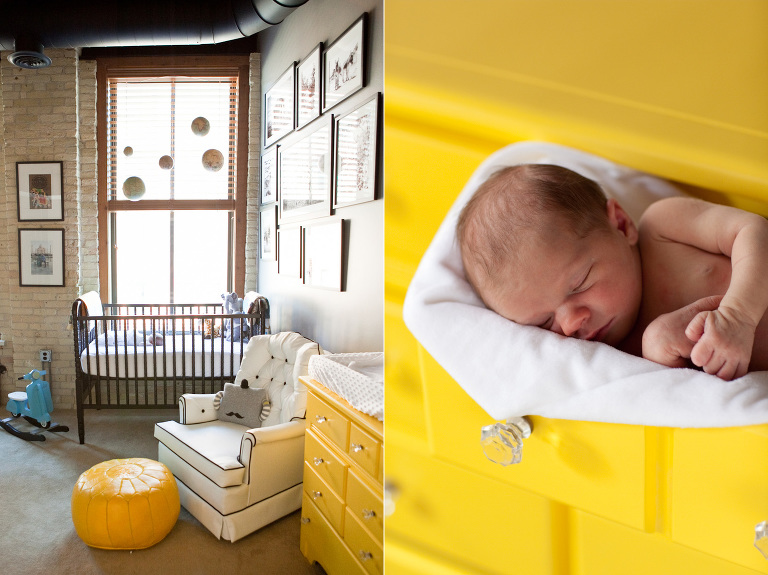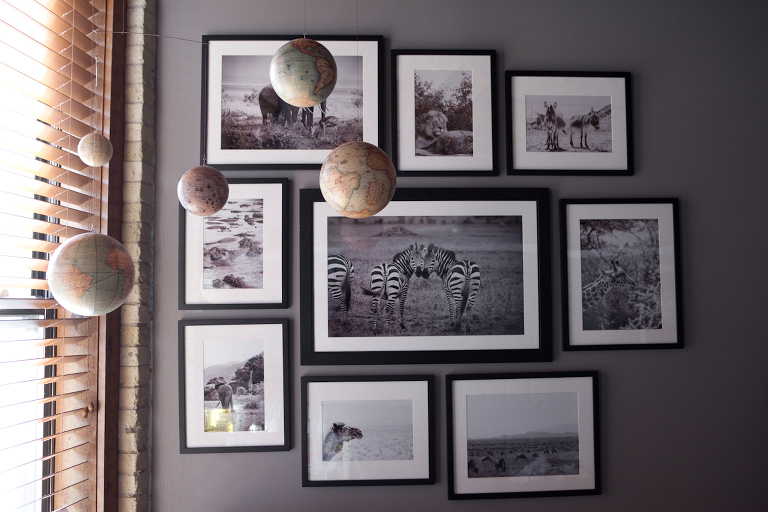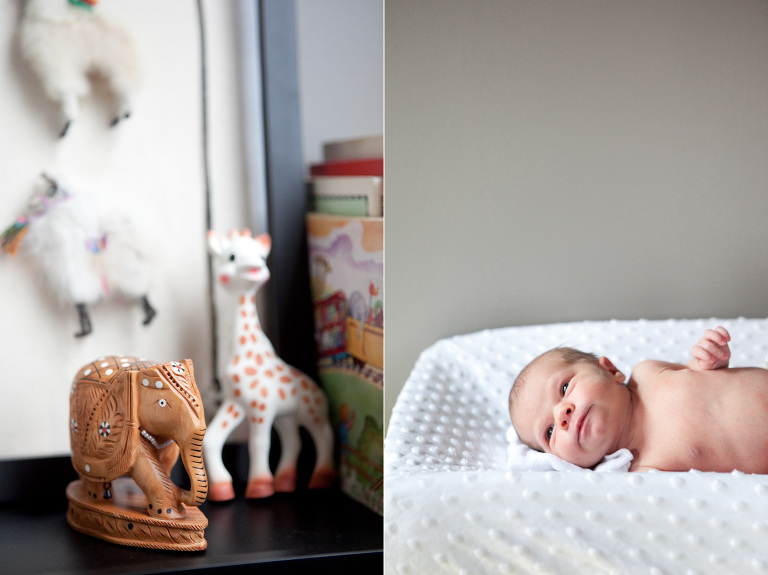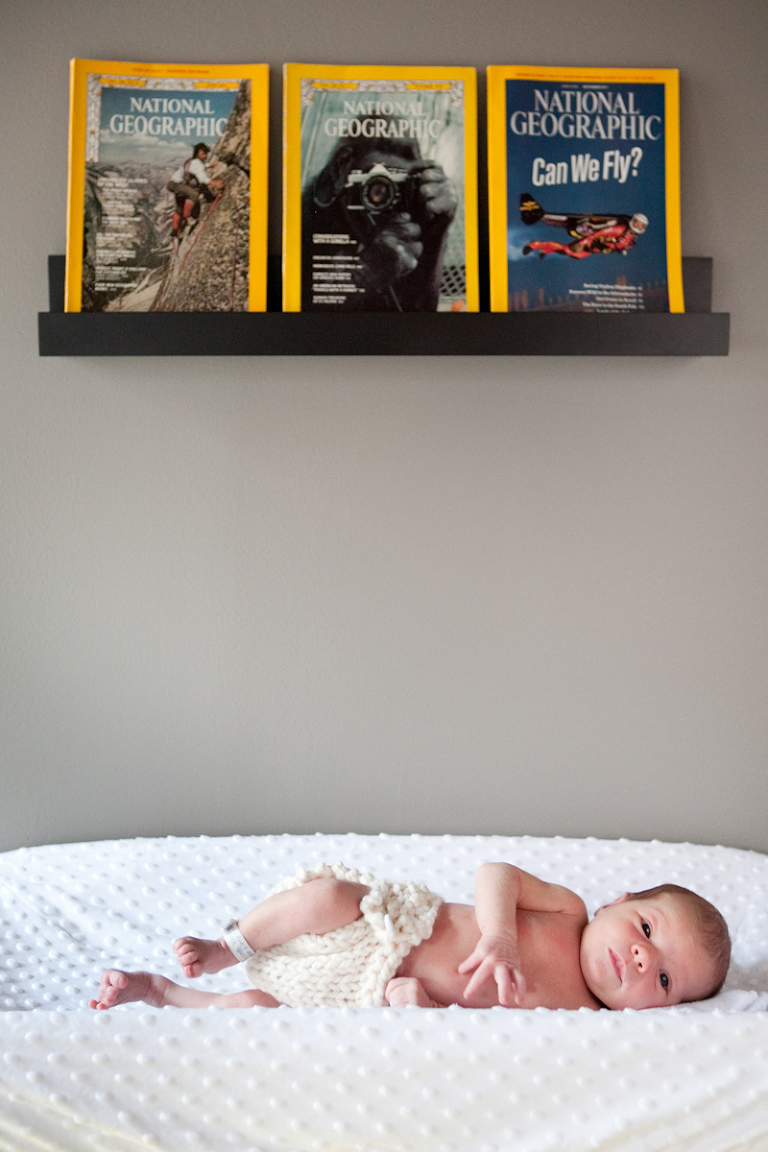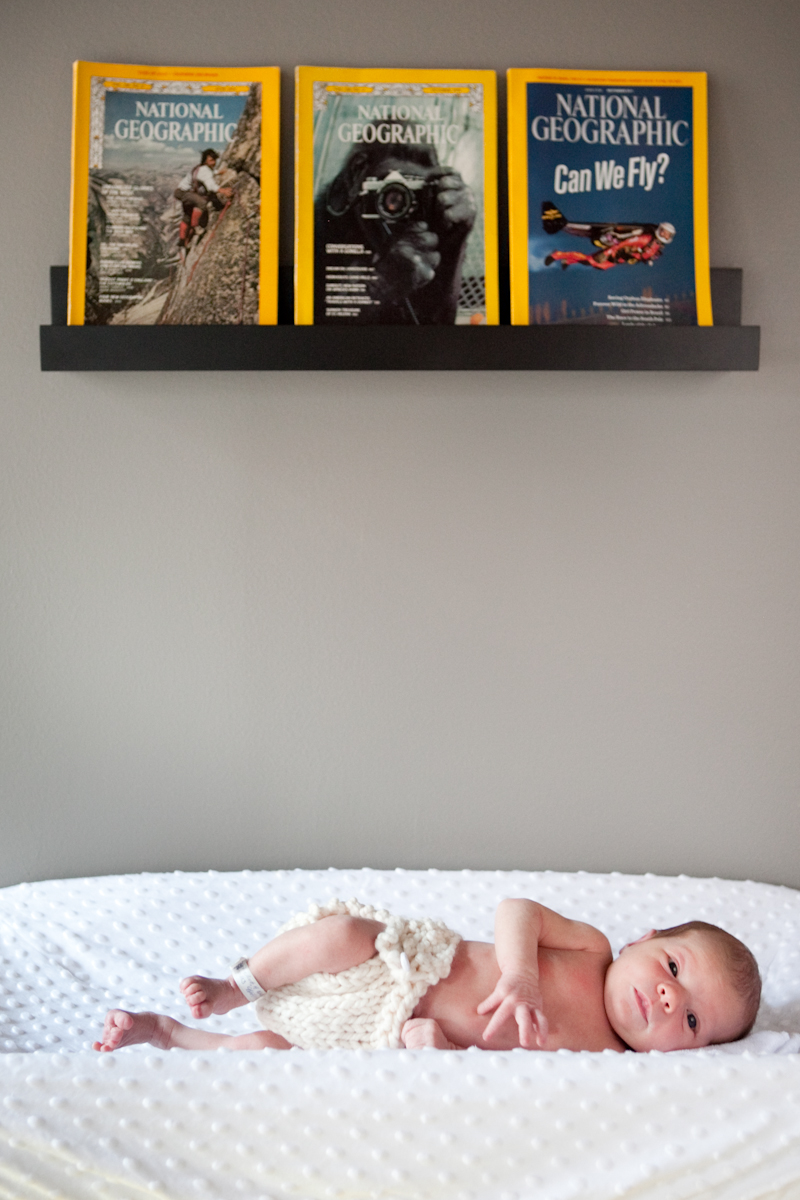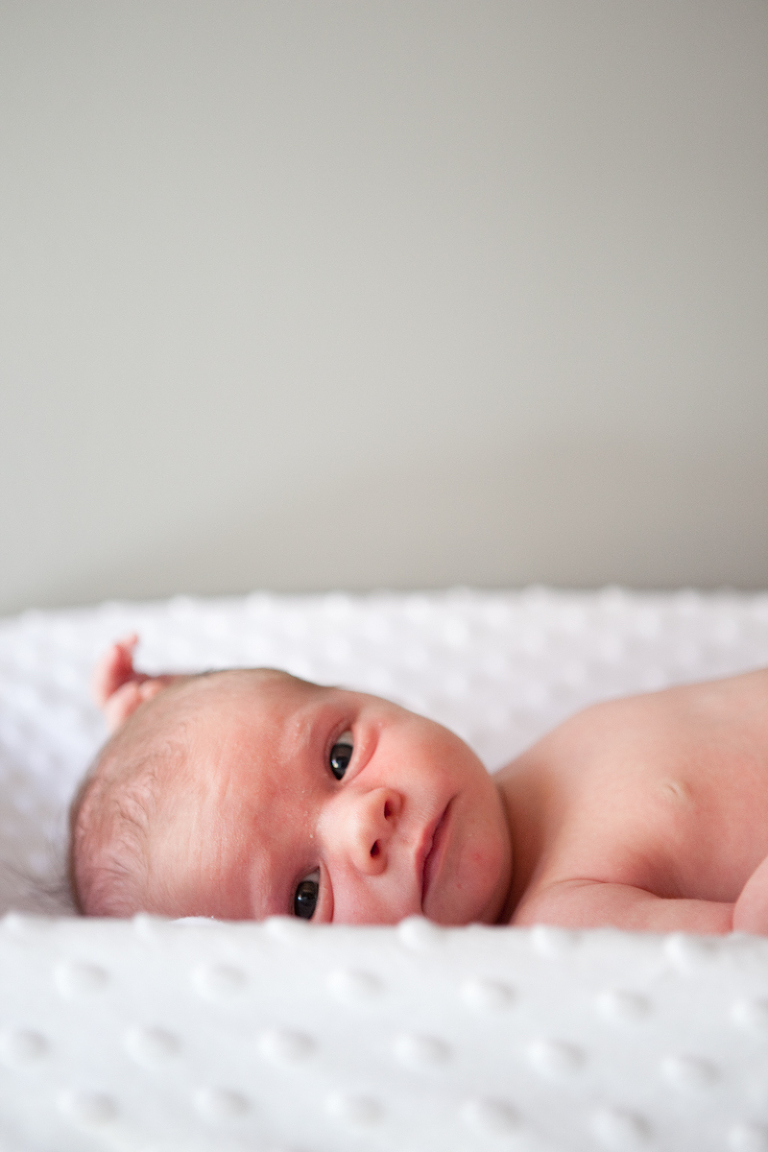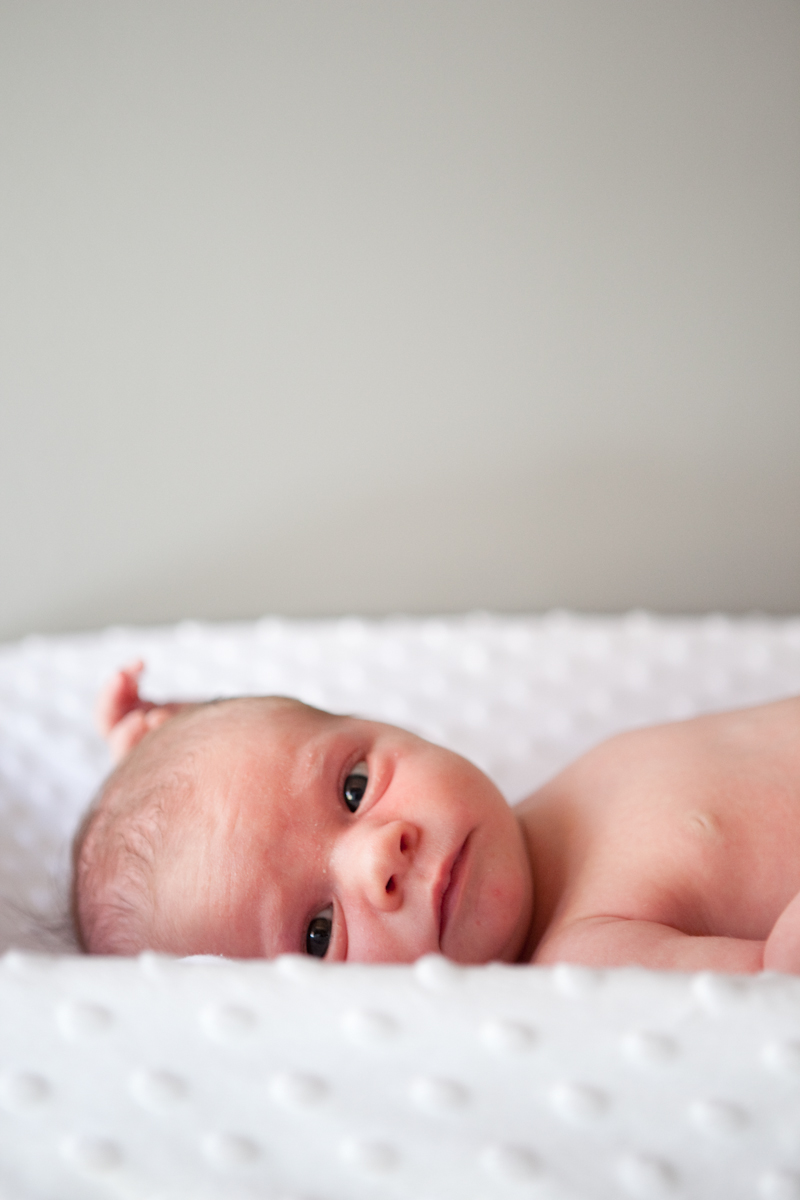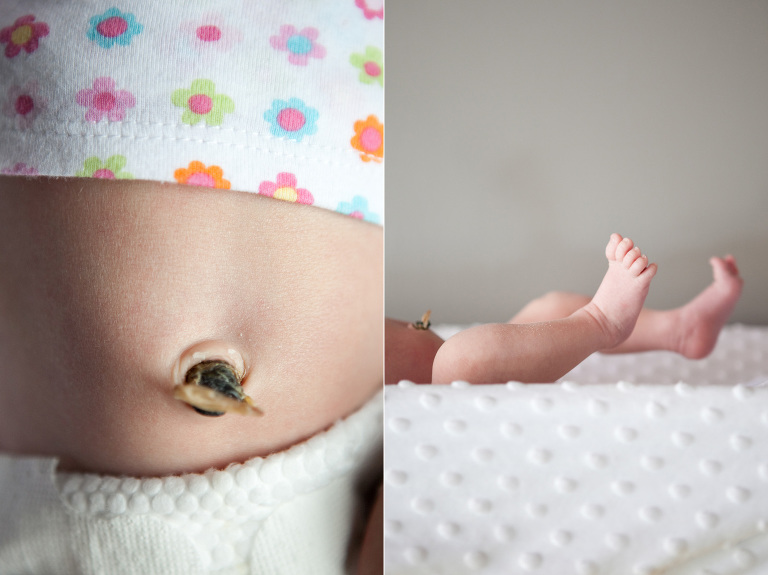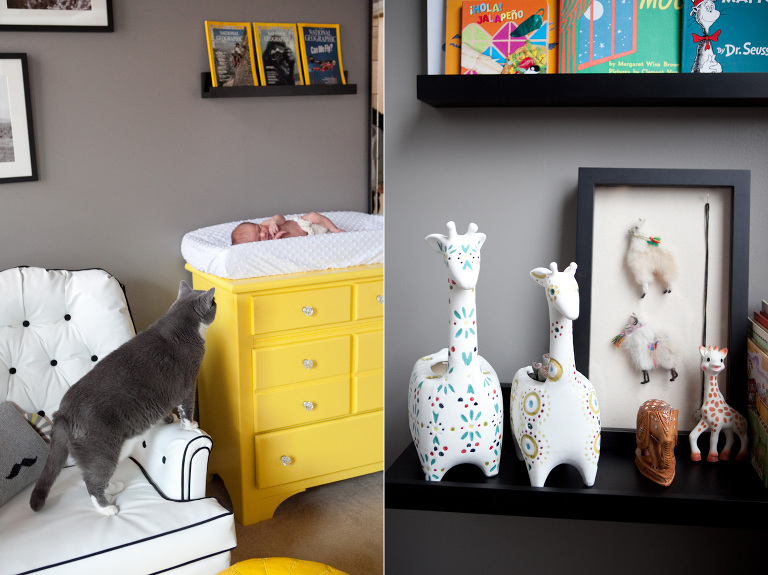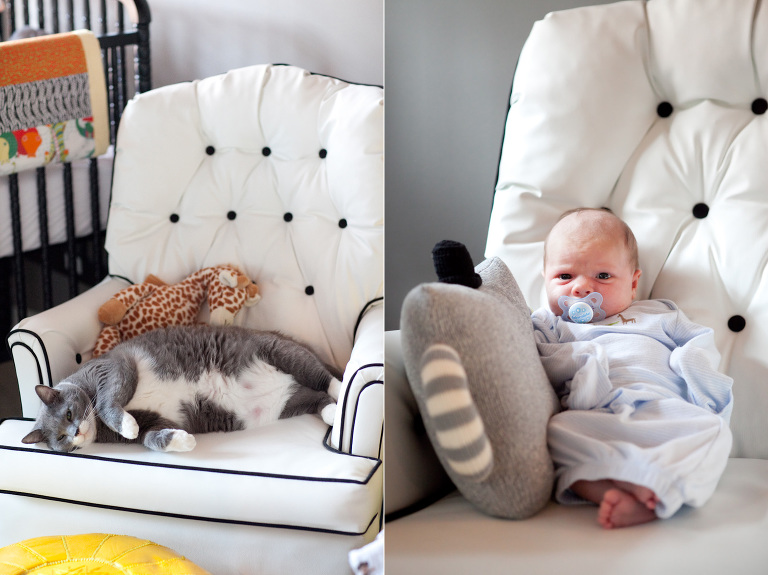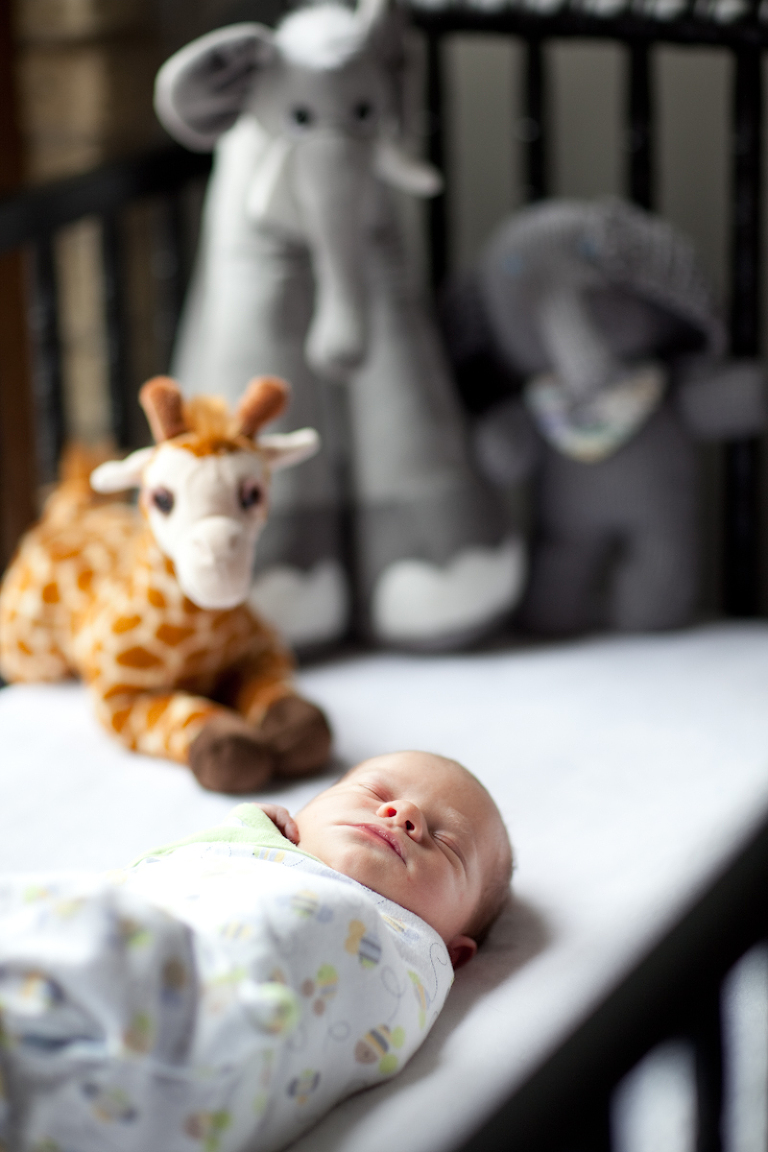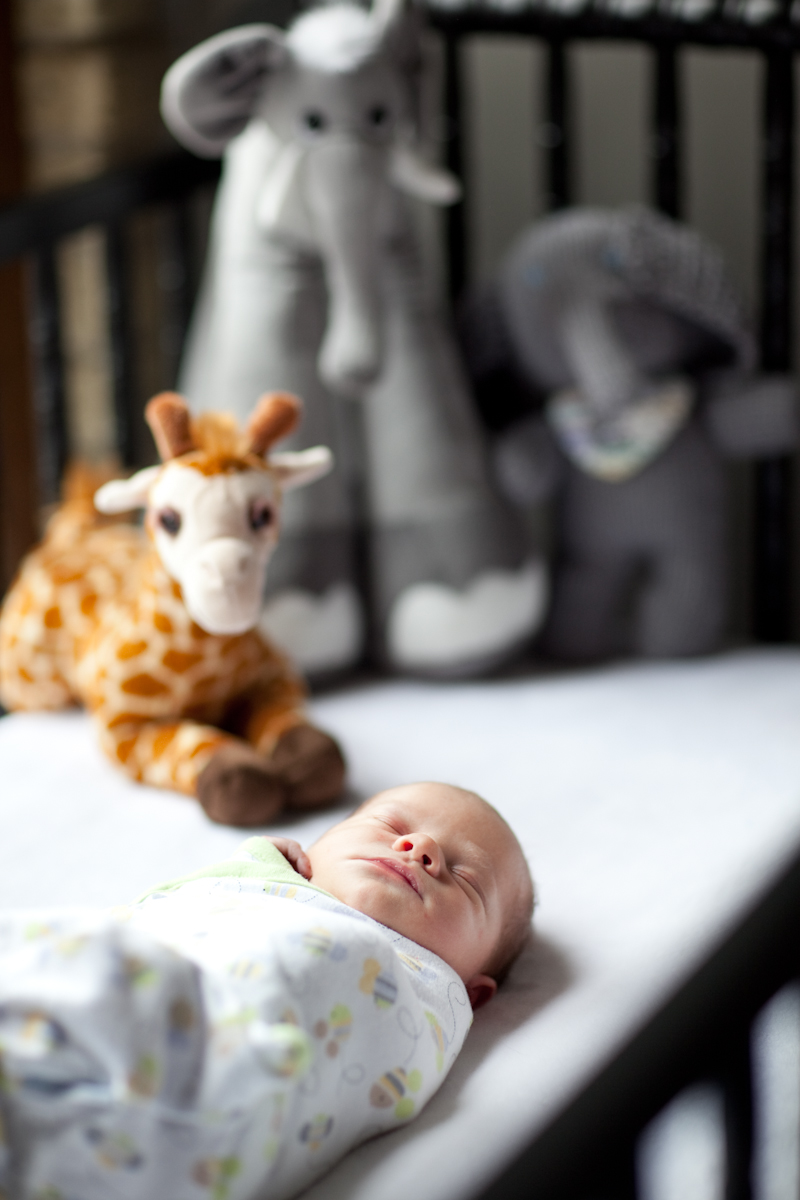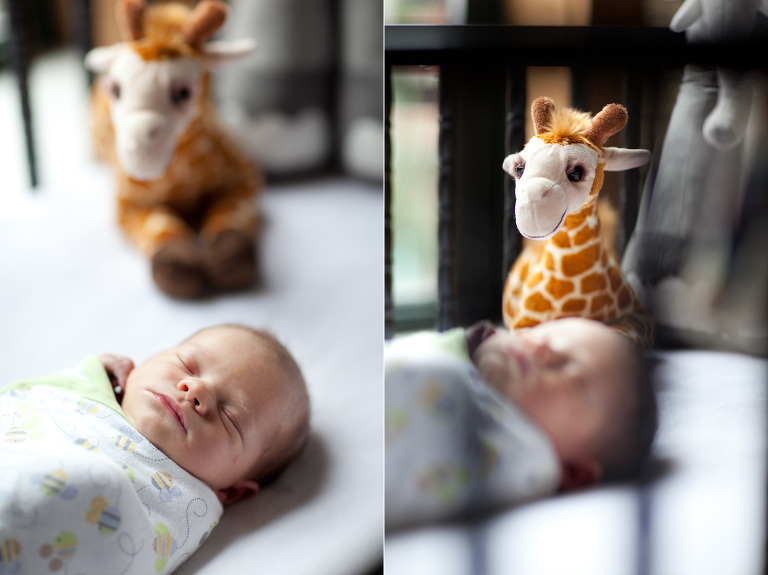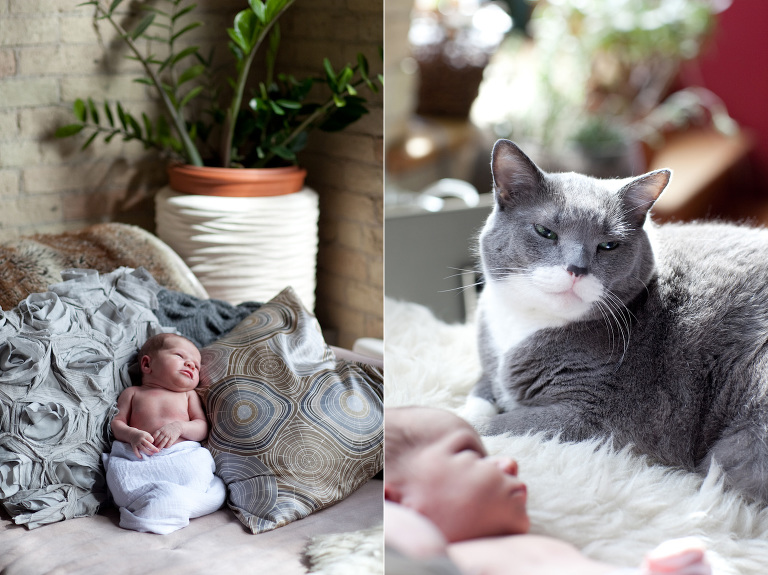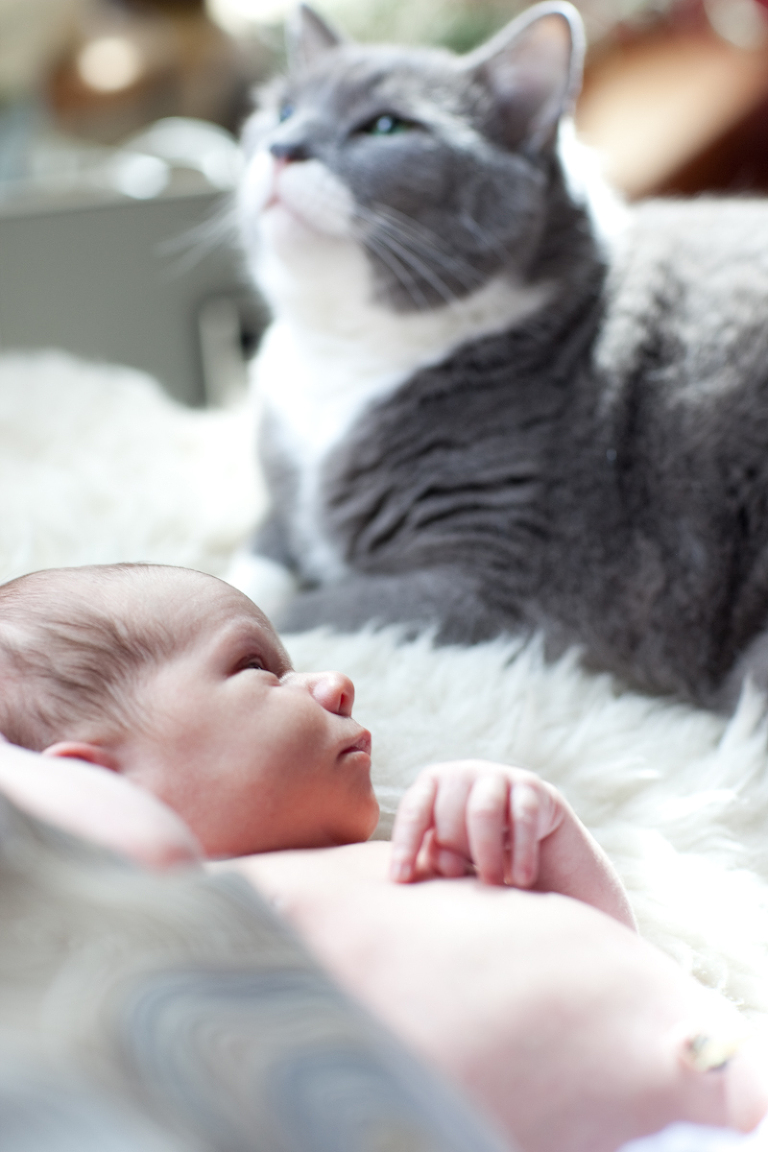 Part 3. We come to know her.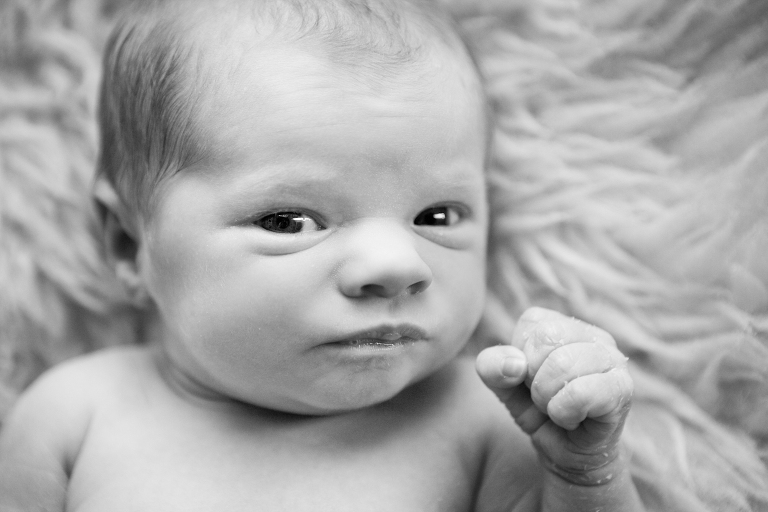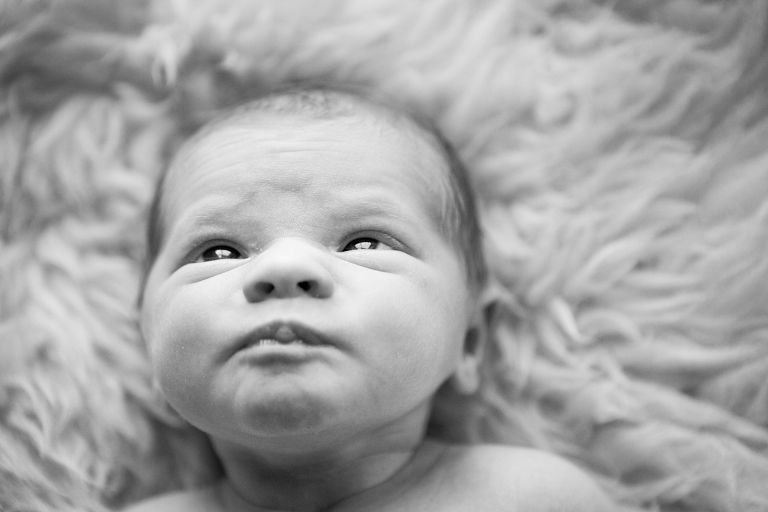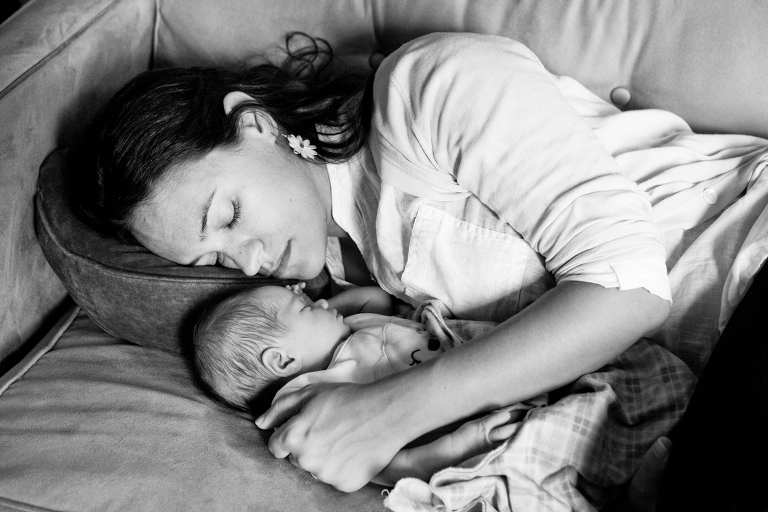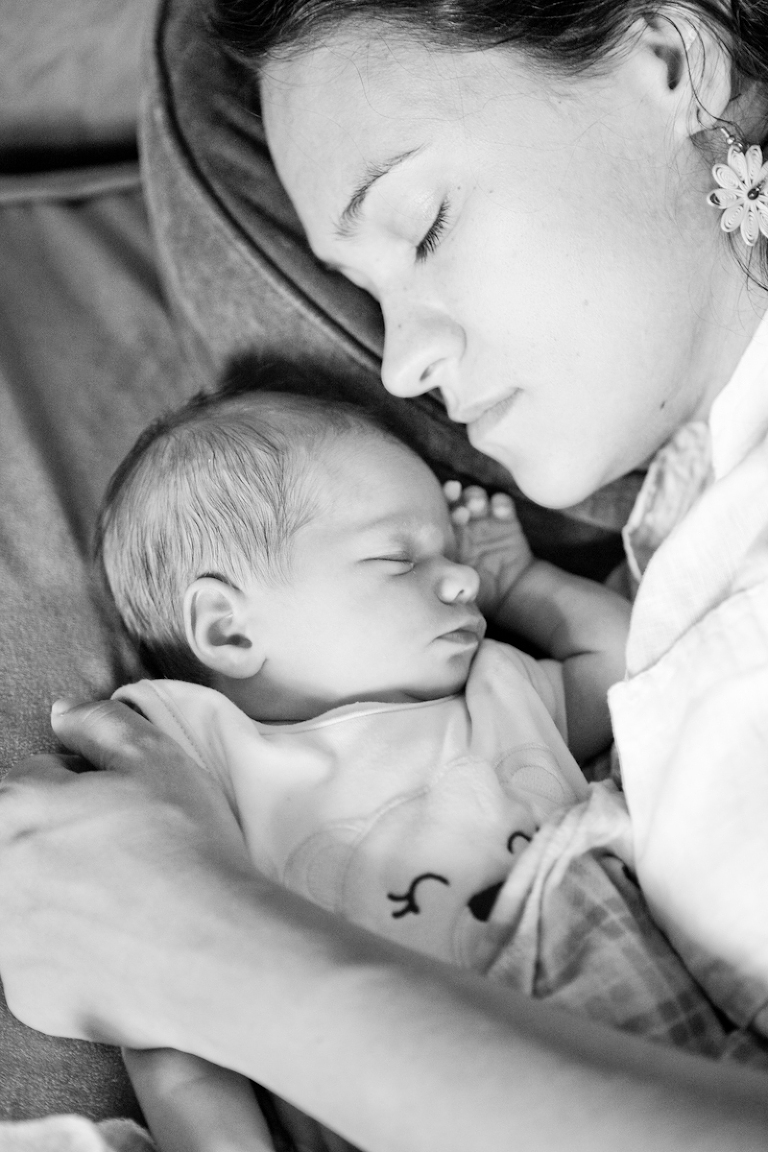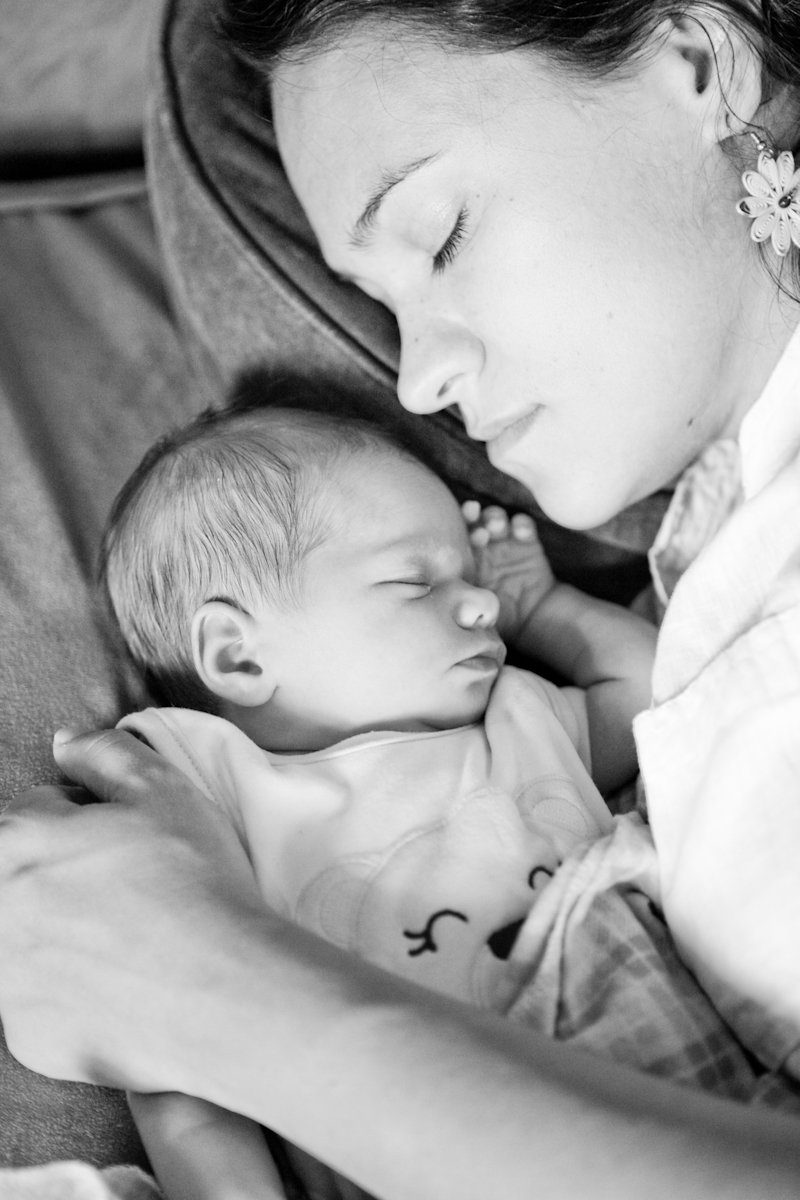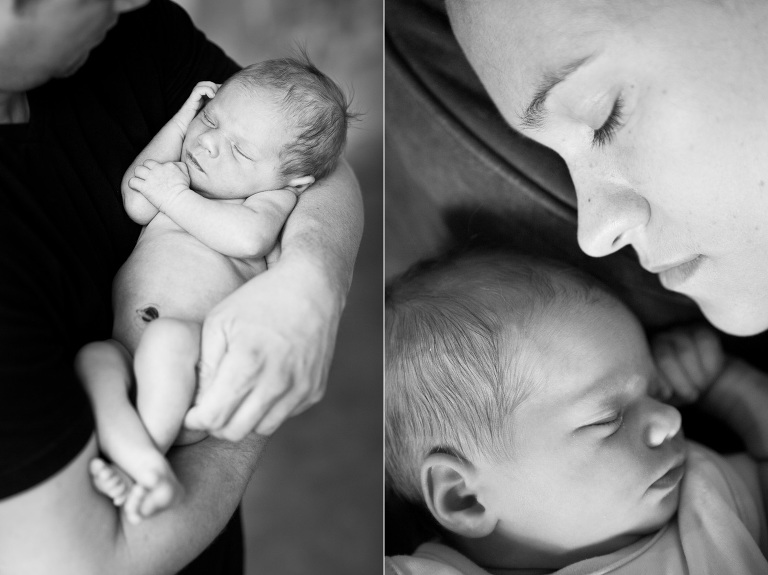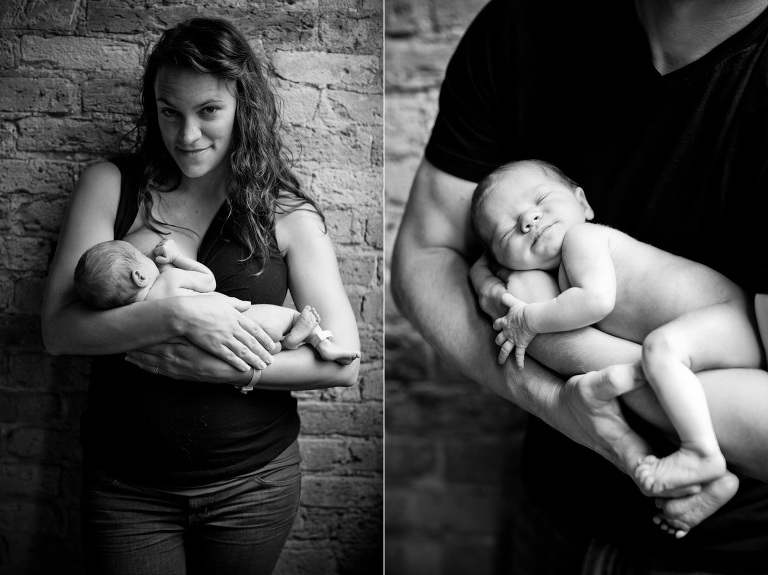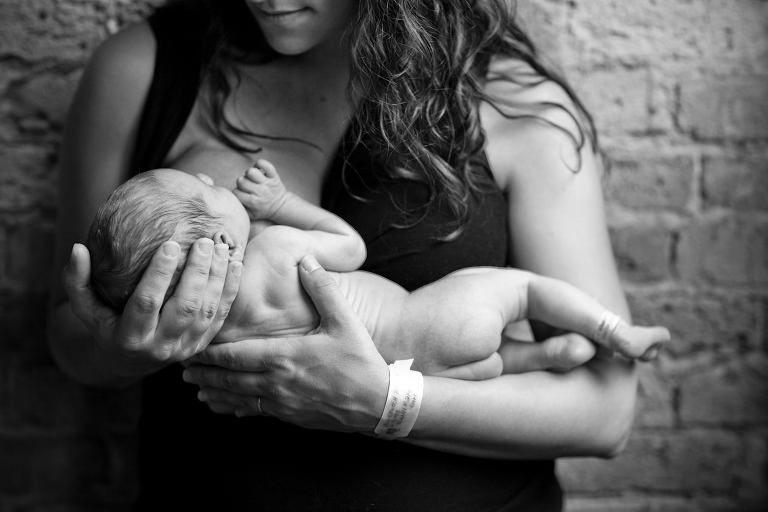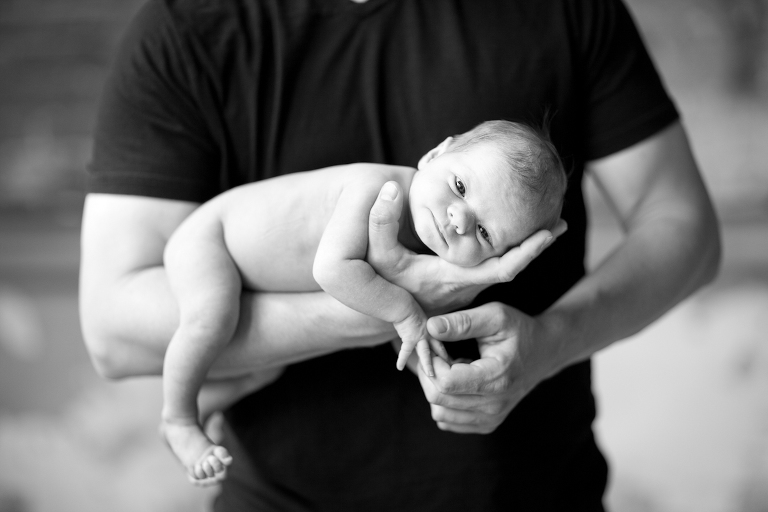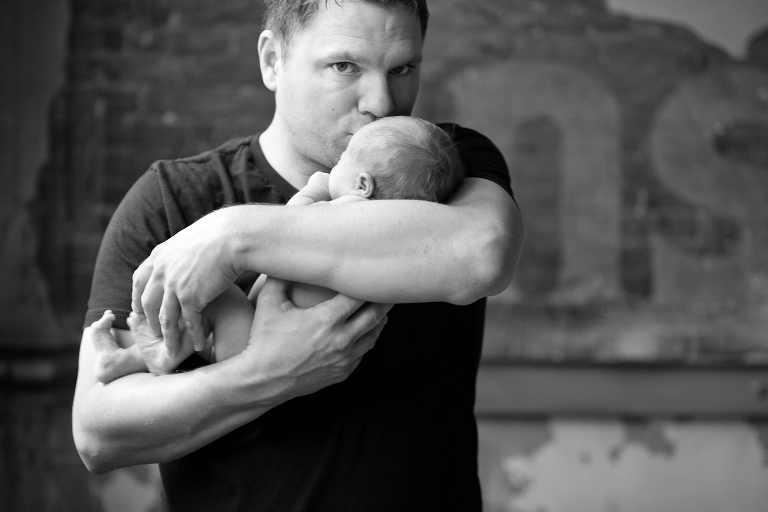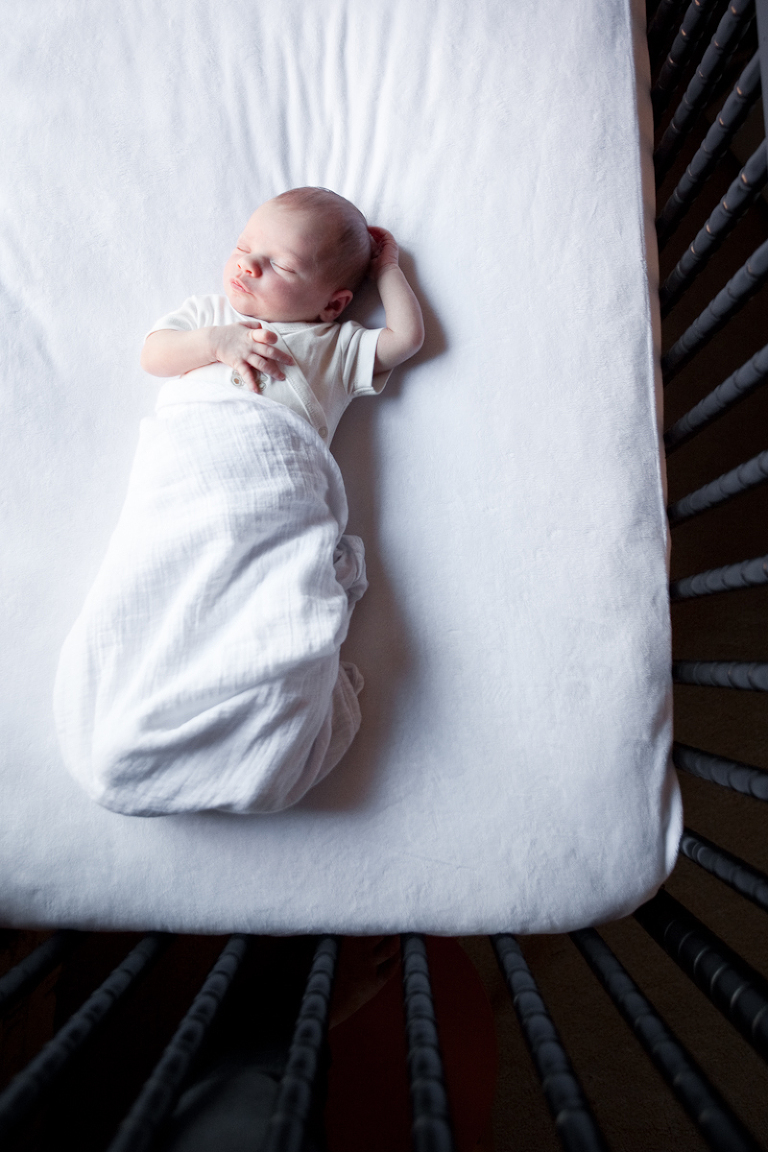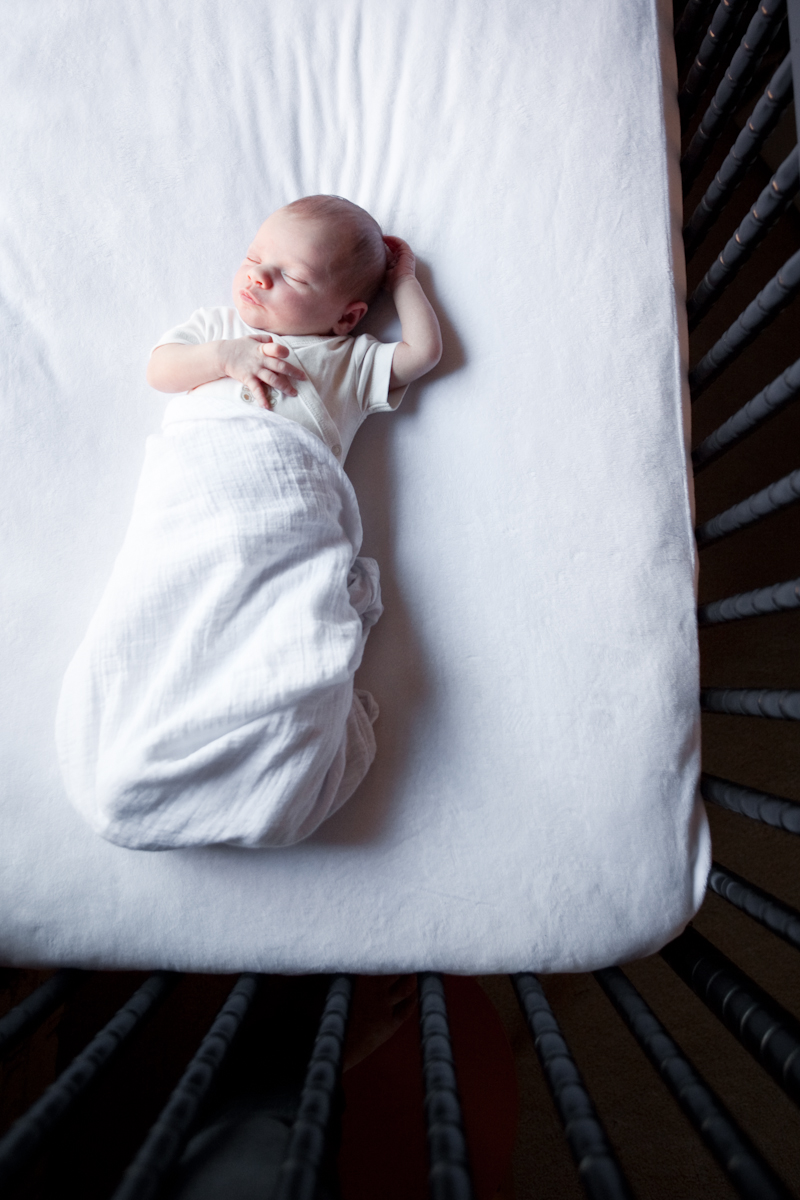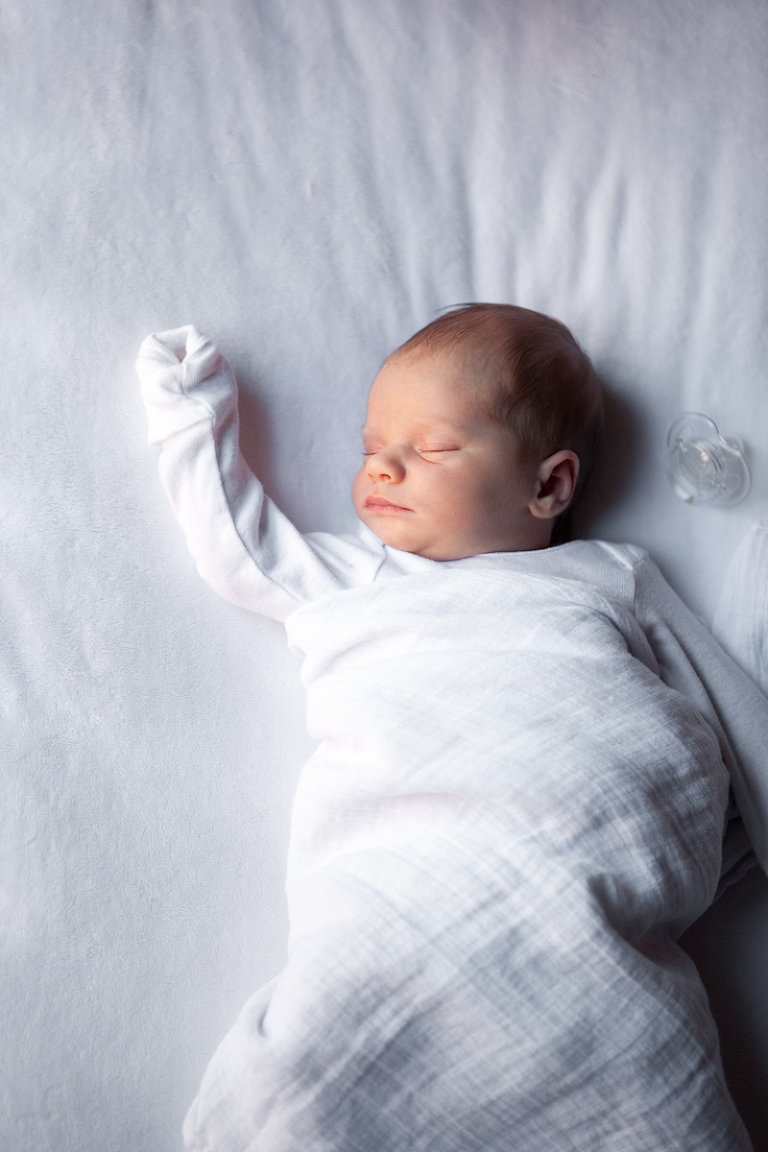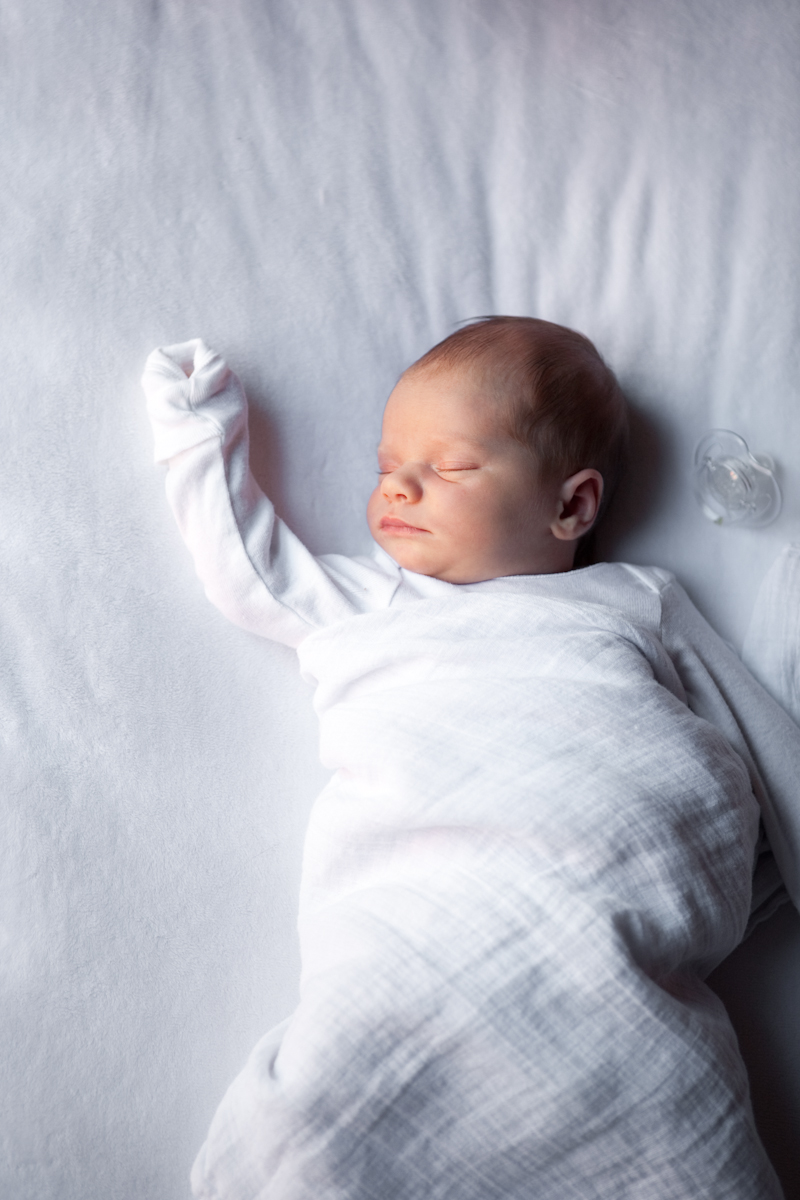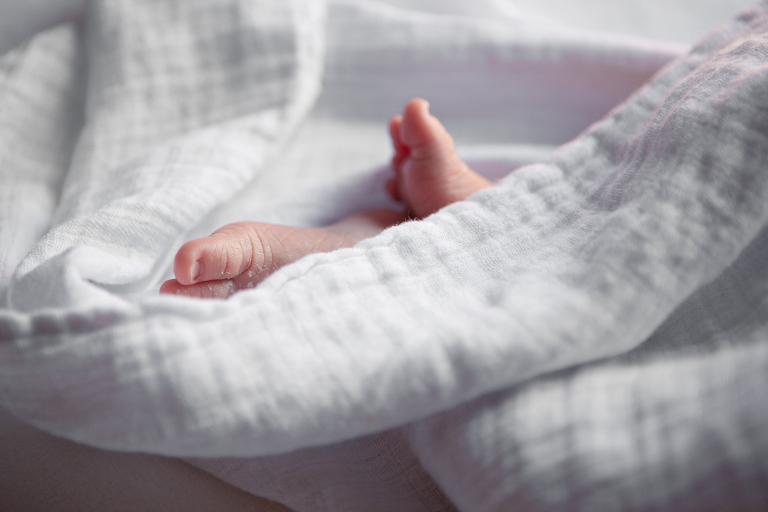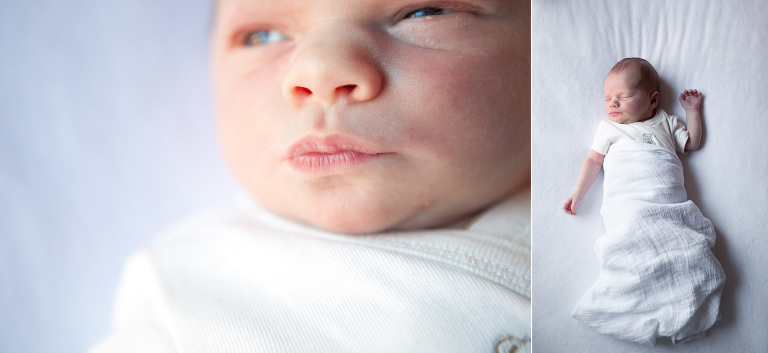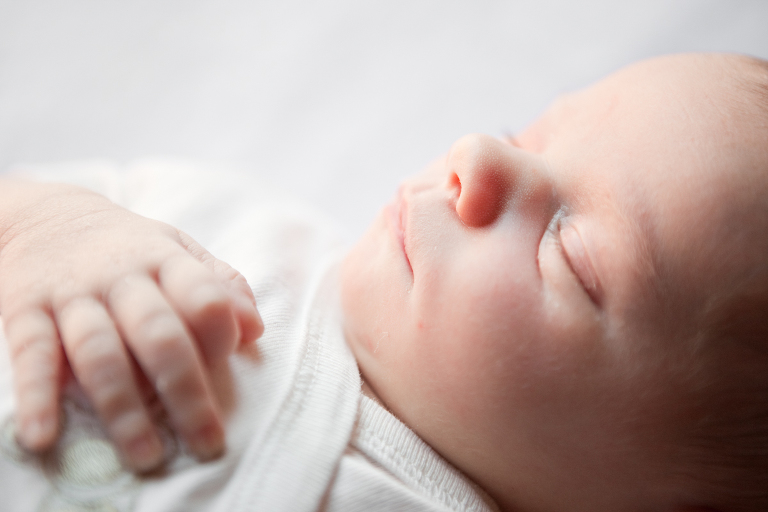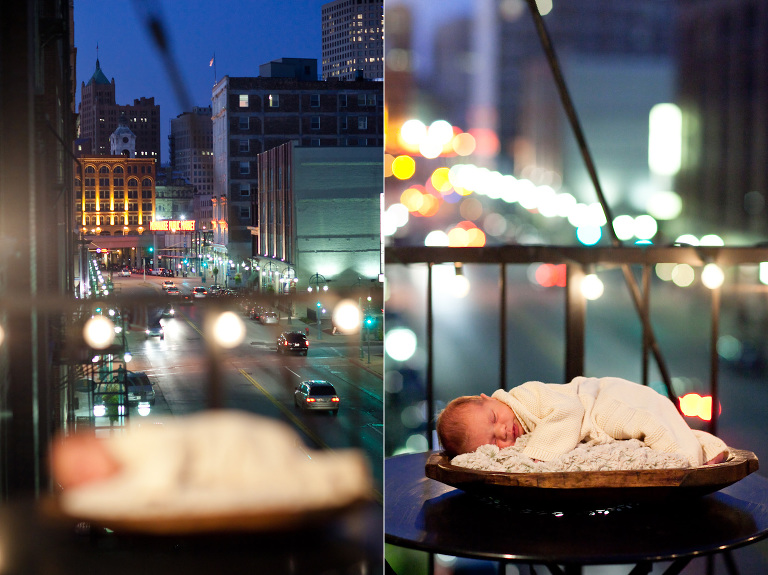 Part 4. She comes to know us.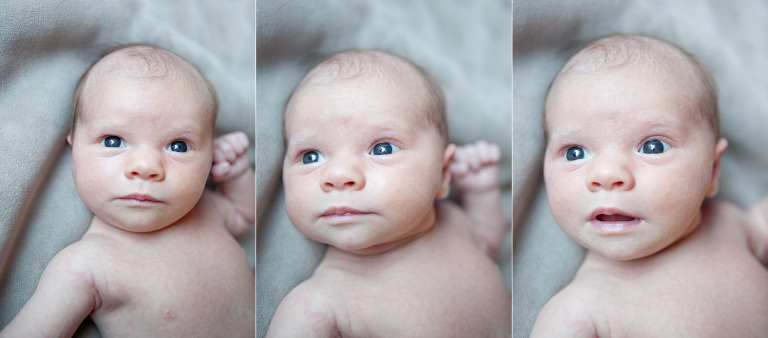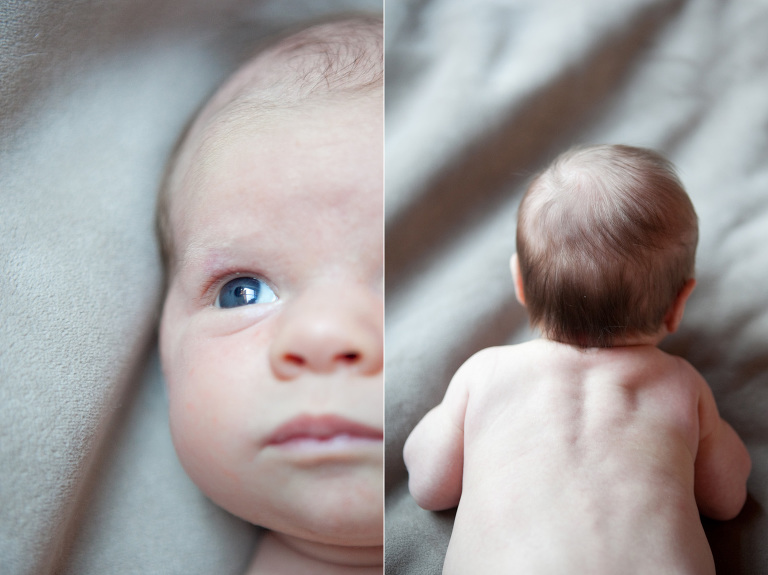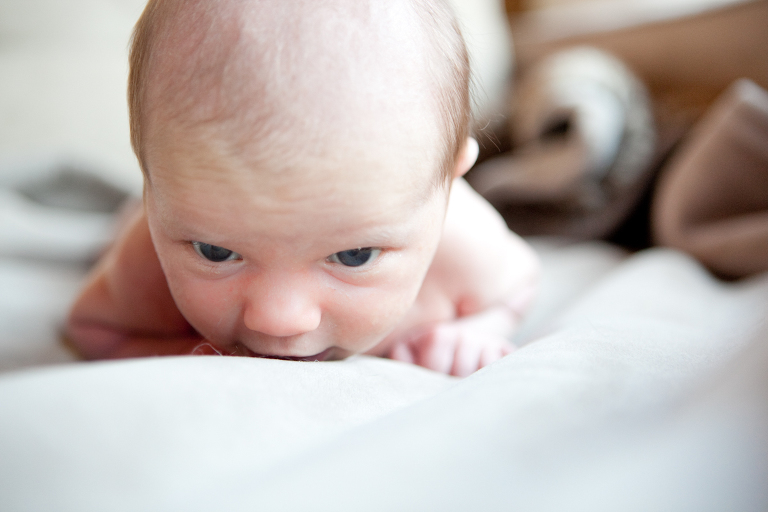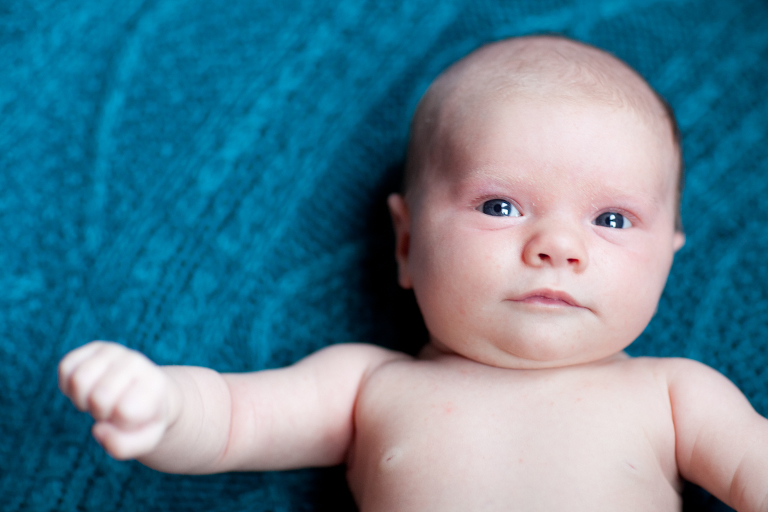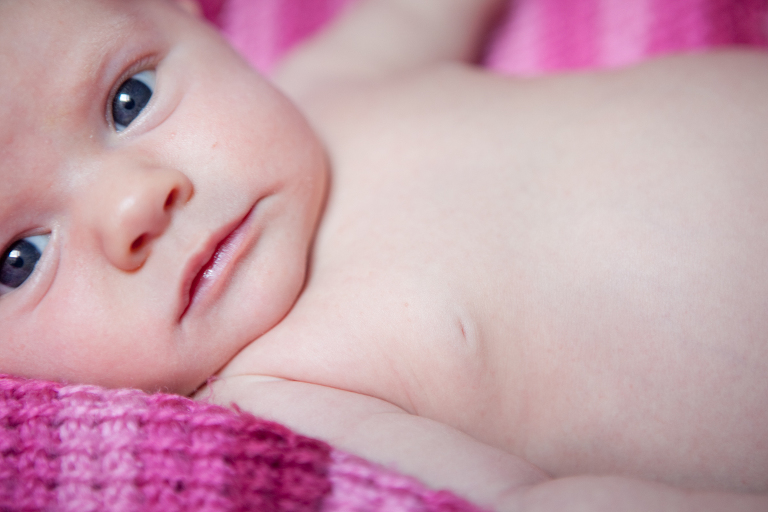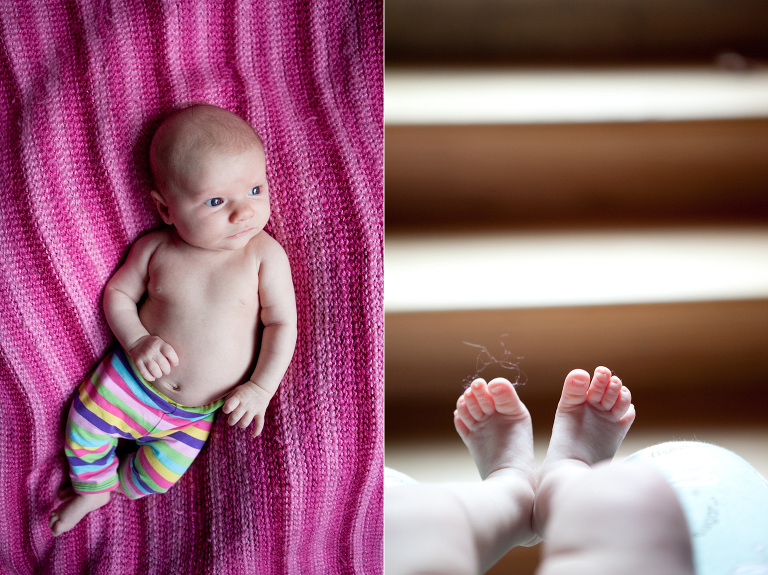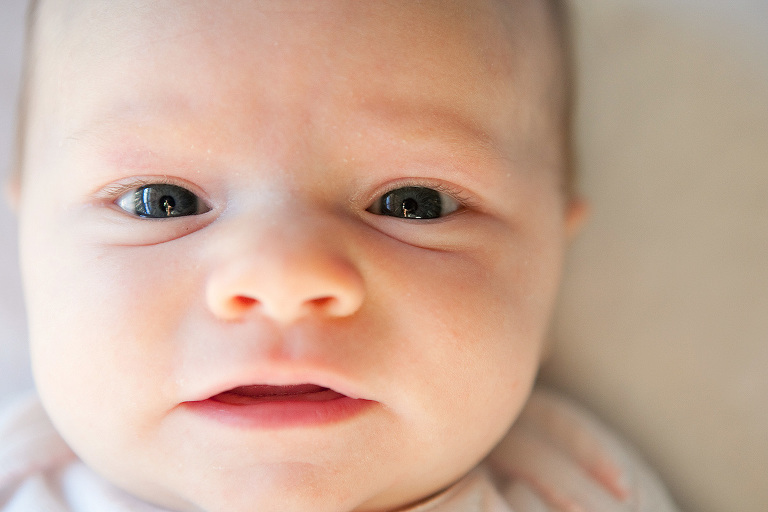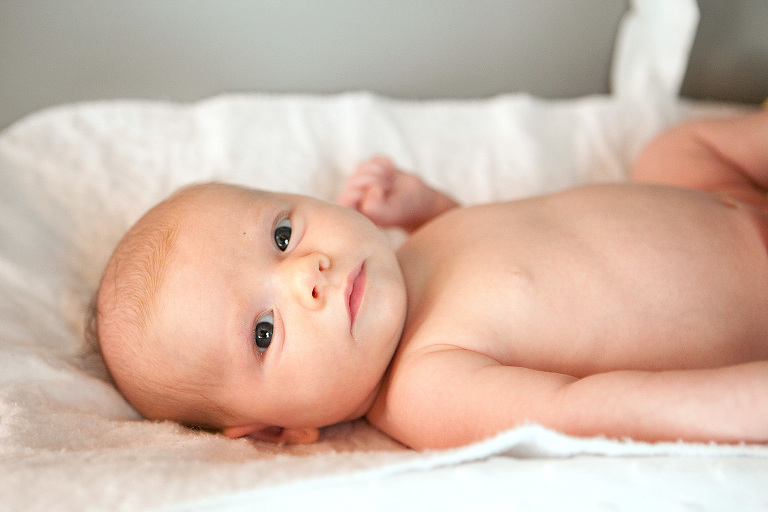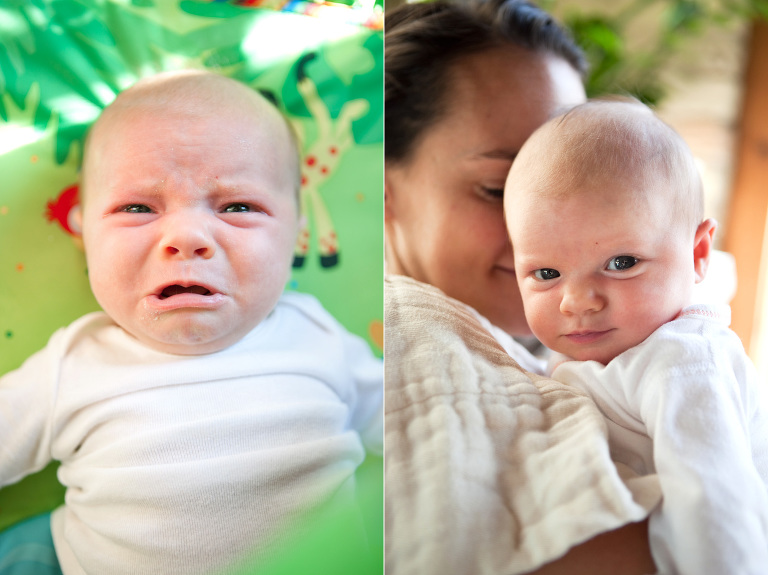 Introducing a new baby to the world brings out the best in already wonderful people and we are blessed everyday by the generosity, wisdom and talent of our many friends and family and even my clients. A few people specifically contributed to imagery in this post and I want to credit them lovingly.  In addition, I'm listing the sources for many of the items photographed in Wren's room because each piece was thoughtfully included as a way to start her story.
Room Design: inspired by Knox's Nursery with time and talent of Kelly Brainerd
Baby announcement: Cracked Designs
Dresser knobs: Anthrolopologie
Chair: second hand, recovered in Designtex faux leather by J & T Upholstery
Yellow Dresser: secondhand, repainted
Globe mobile: Brassworks
National Geographic back issues: Kaiser Books
Yellow pouf: One Half Dozen, Etsy
Library shelves: Pottery Barn
White swaddle muslin: Aiden & Anais from Target
Frames: West Elm
Mats: custom cut by PictureFrames.com
Animal photographs: Me via personal travel work in Tanzania & India/Morocco
Crib: Jenny Lind style from Babies R Us
Mirror: Ballard Designs
Vespa Rocker: Amazon.com
Ceramic giraffe planters: Anthrolopogie
Quilt: handmade by my best friend Tracy
Mustache pillow: Room and Board
Last photograph, right side: my assistant Sara Z.