Elle | Wisconsin Newborn Photographer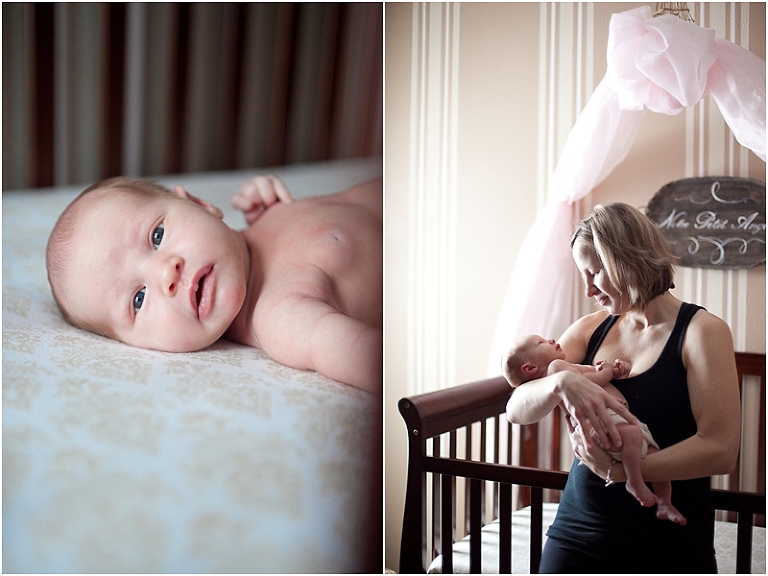 Baby Elle's mom and dad fascinate me. I met them when I photographed their lovely at-home maternity session around Thanksgiving last year. Both firefighters, they are physically fit, easy and relaxed in their skins, maybe a little Type A, conscientious and strong. But look a little deeper and they surprise you – from sheet music and violins to dog tags and trips abroad, Amy & Mat will have many stories to share with Elle. I think what I admire about them (besides the fact that Amy makes time to bake even as she's learning how to be a new mom) is how they somehow manage to exude strength and gentleness at the same time. They are the folks you want around when the going gets tough, sure, we know that, but they are also the people who will make darn sure Elle knows that she's smart and safe and important every day of her life. She's less than two weeks old in these photos and still trying to focus her pale blue eyes, but she already knows their voices, their scent, the particular way they cuddle and snuggle her. So while their profession might require a bit of brute strength, I think that fact also might make them keenly aware of how home is a place for family and love and a little bit of softness. They've done a gorgeous job designing Elle's room, creating a space for her that mirrors her mamma's style – a little girly and romantic and chic, and incidentally, with plenty of storage for the many, many shoes she already has. As in their maternity session my lens caught a few glimpses of Amy & Mat's matching tattoos of their wedding date in Roman numerals. I can't help but wonder if Elle's 1.2.12 birthday will inspire a new design.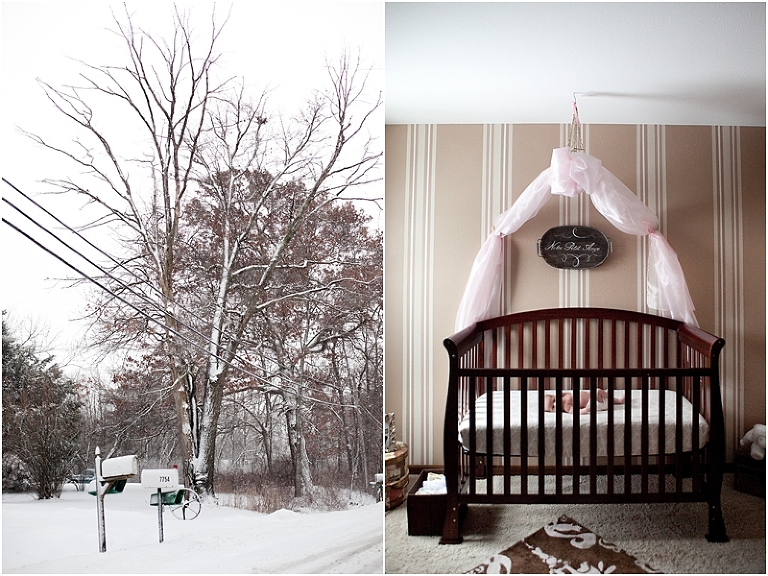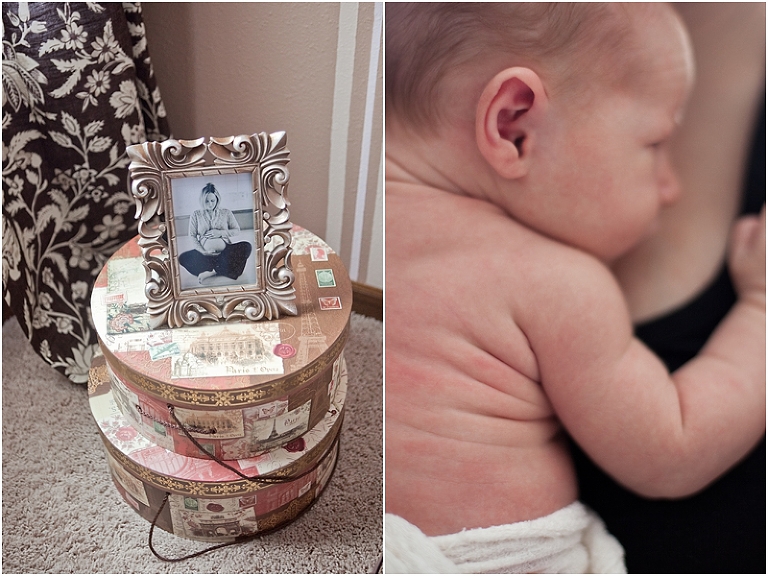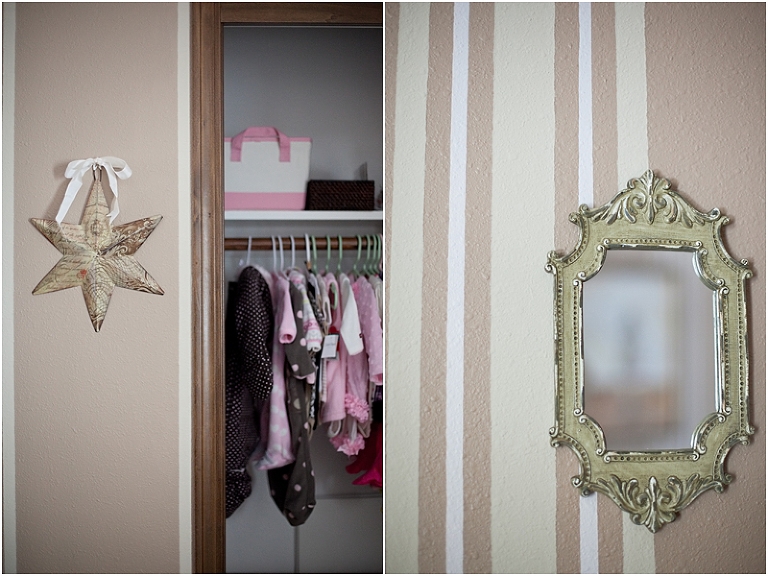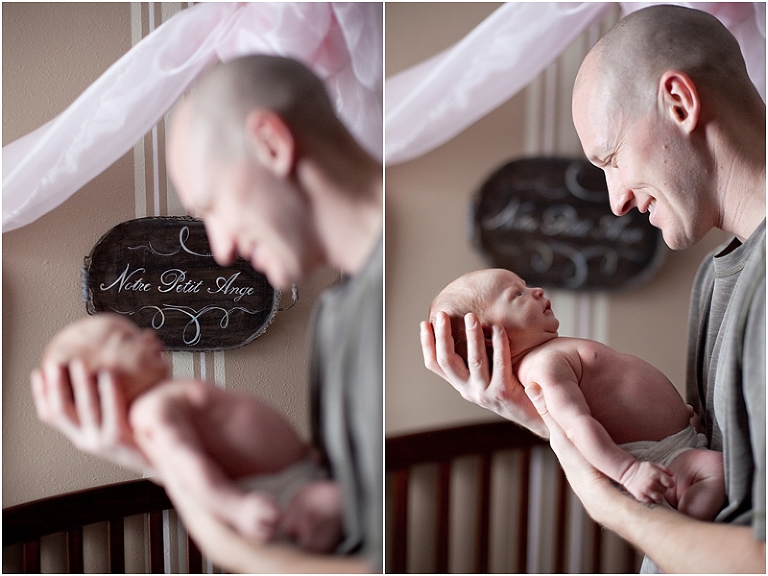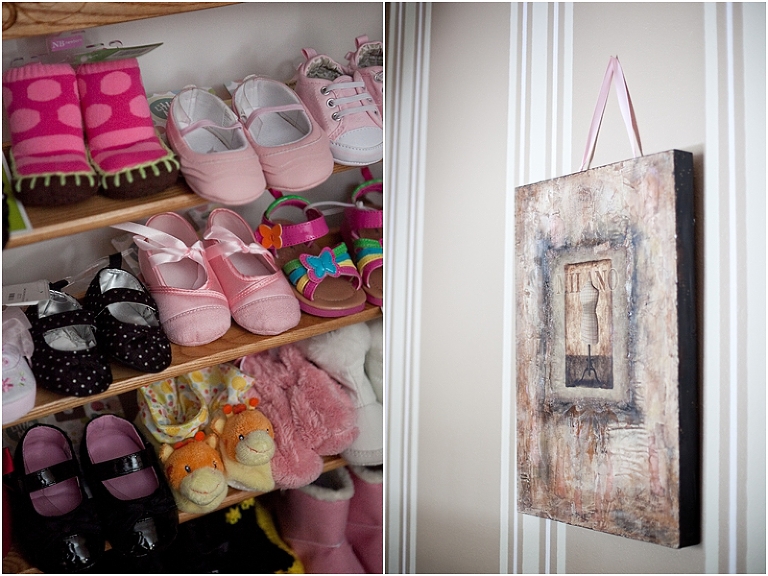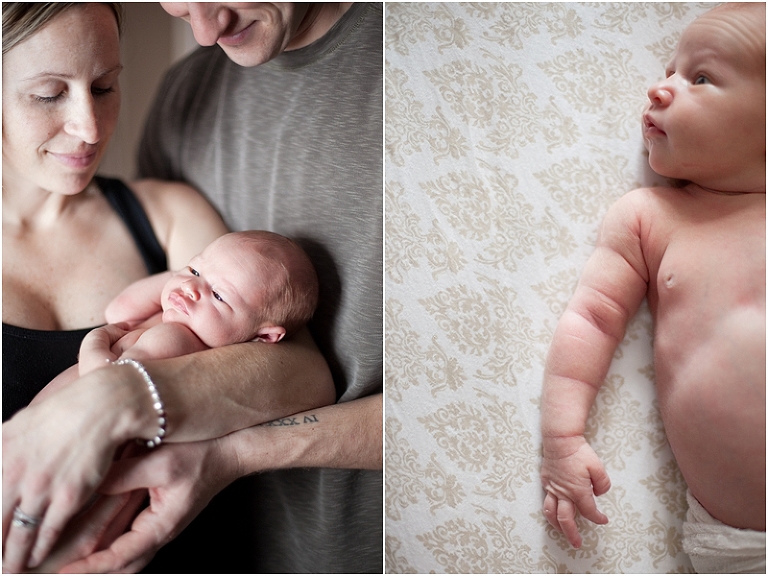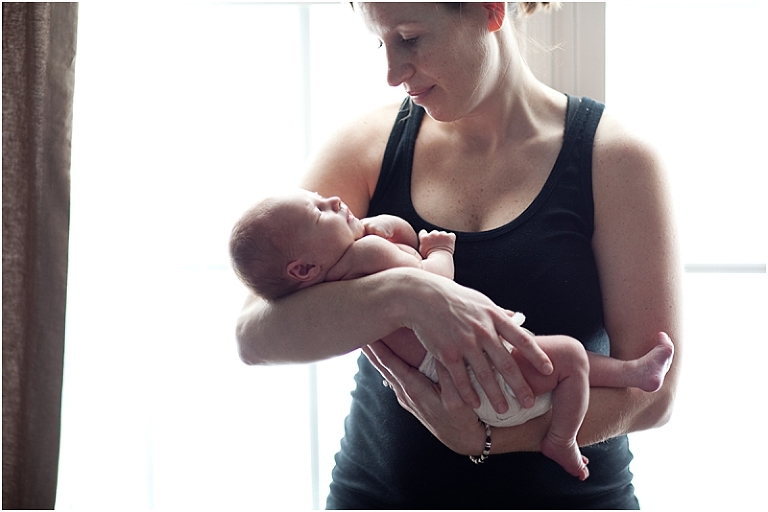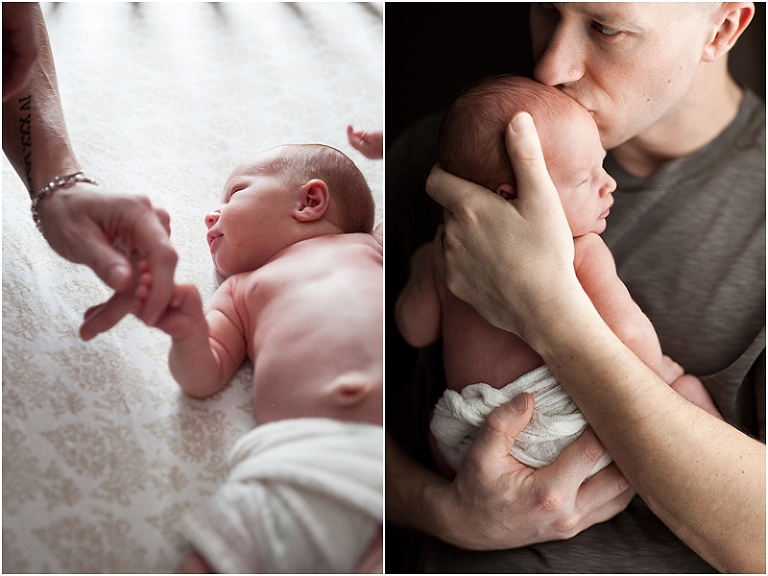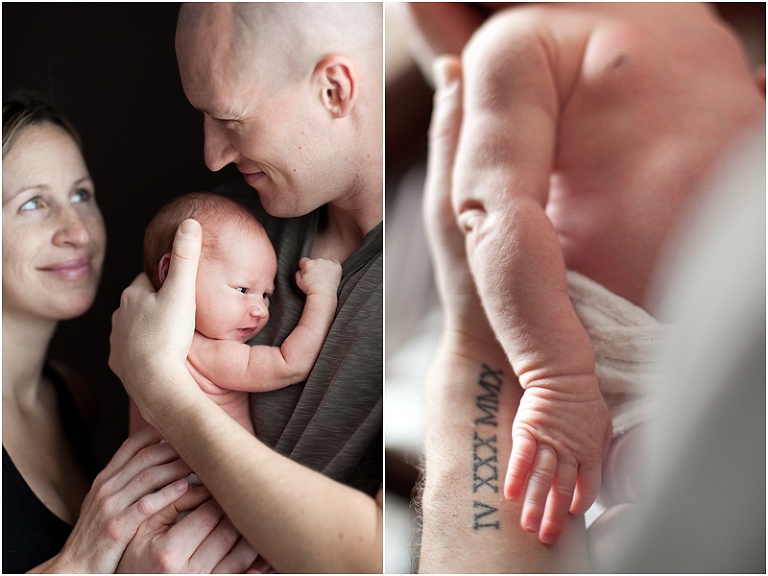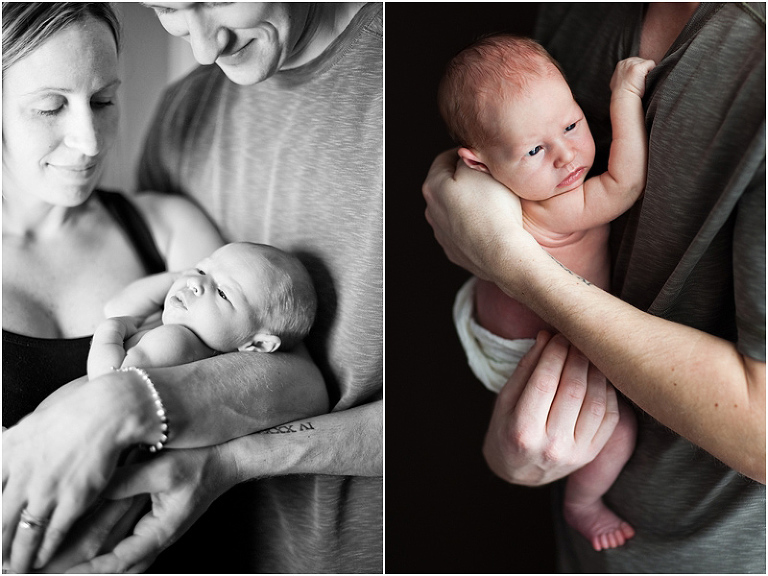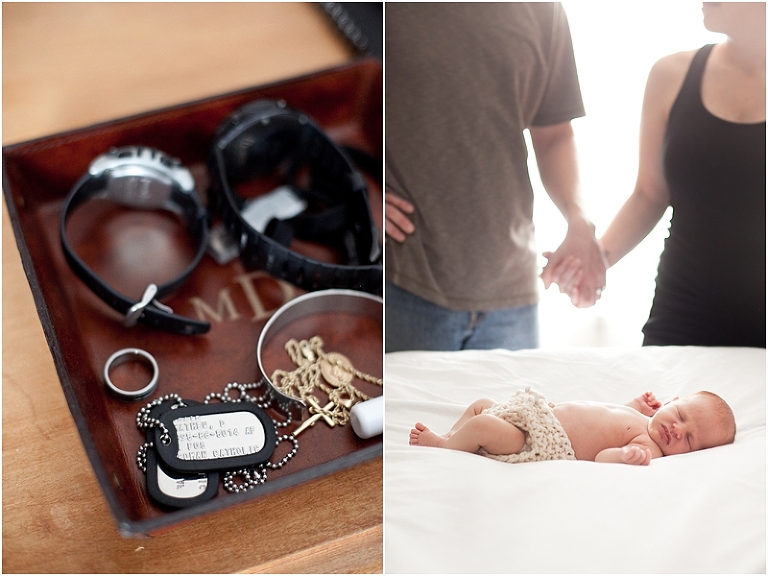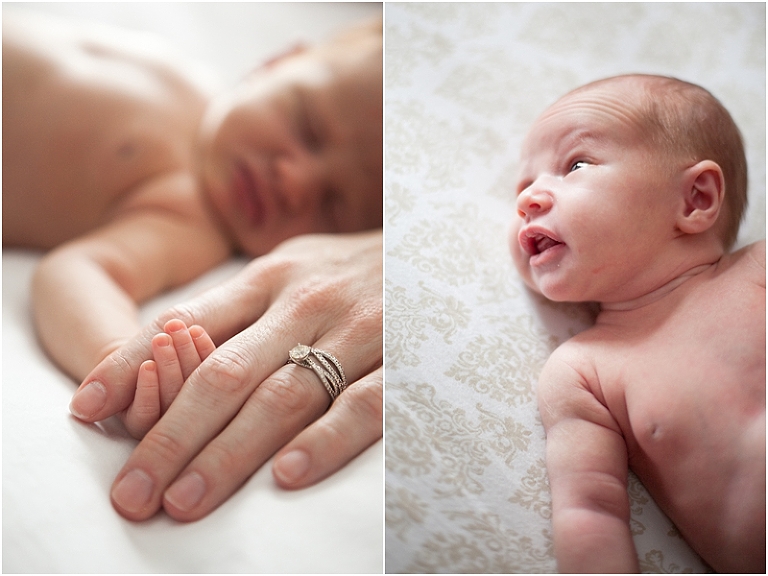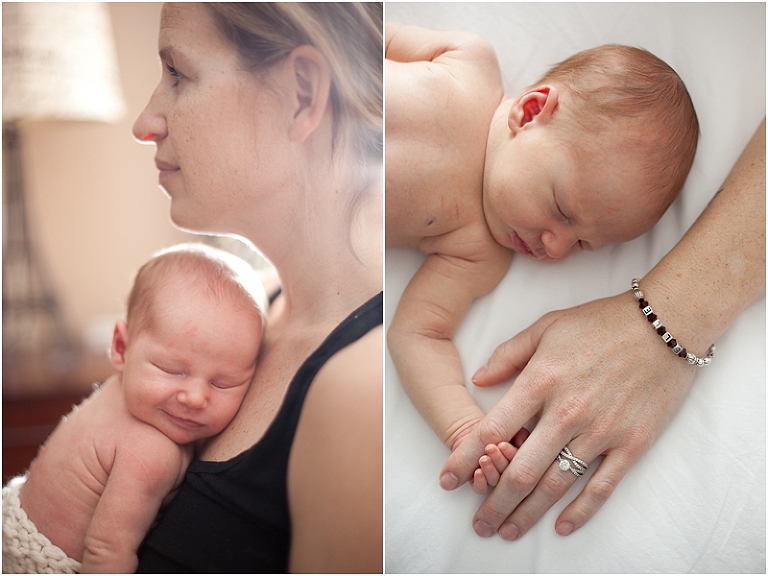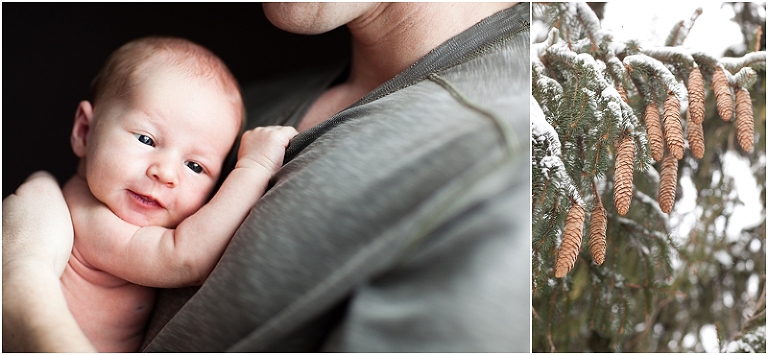 By the way, the paintings in Elle's nursery were custom painted by artist Christine Neuman. Bravo on all accounts.