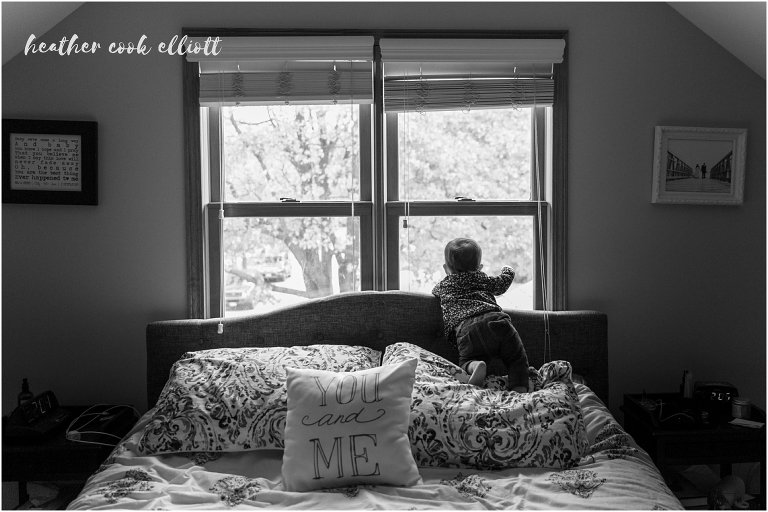 Wow, A year really does go by quickly. 364 days a go I posted a Thanksgiving blog post celebrating newborn Josephine Mariah. And in this season of Thanksgiving I offer an update on Jenn & Billy's little bundle of love. Josephine loves her "Dolly", her mamma and showing how big she is, and not necessarily in that order. Dad is a favorite too, especially when he monkeys around with her and keeps an ever watchful eye on where Dolly is so that she can be reunited with Josie upon request. Walking is coming up soon for Josie, but right now she's mastered crawling, pulling up to stand and even riding her stuffed dragon rocker. She is, in every way, a piece of heaven to everyone who knows her, even if her tiny feet are too small for most of her shoes. Happy Birthday Josie and thank you for reminding us all how much there is to be thankful for this year.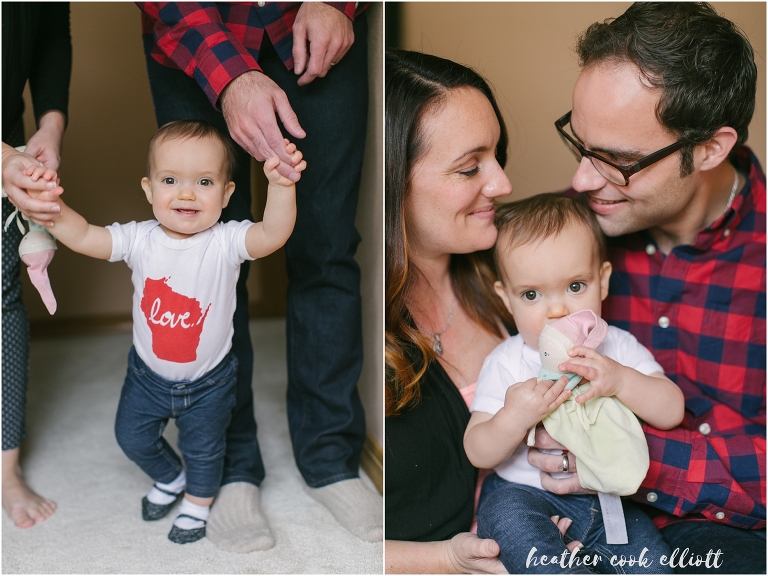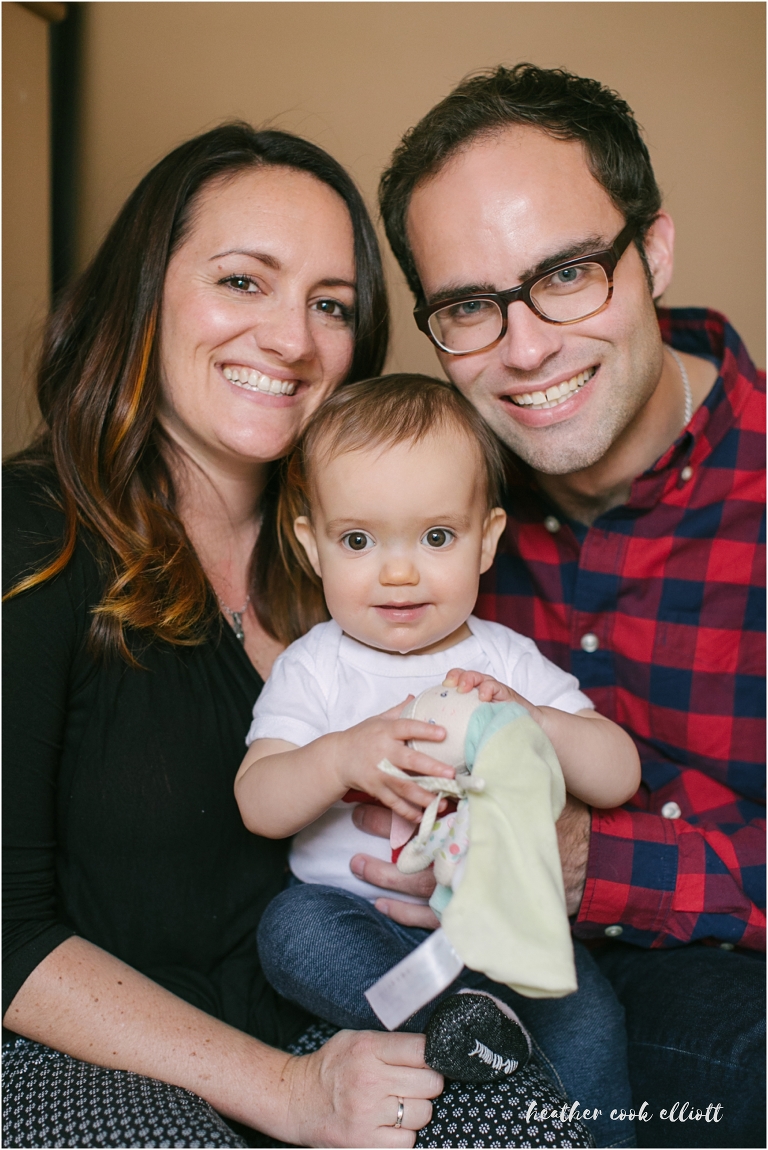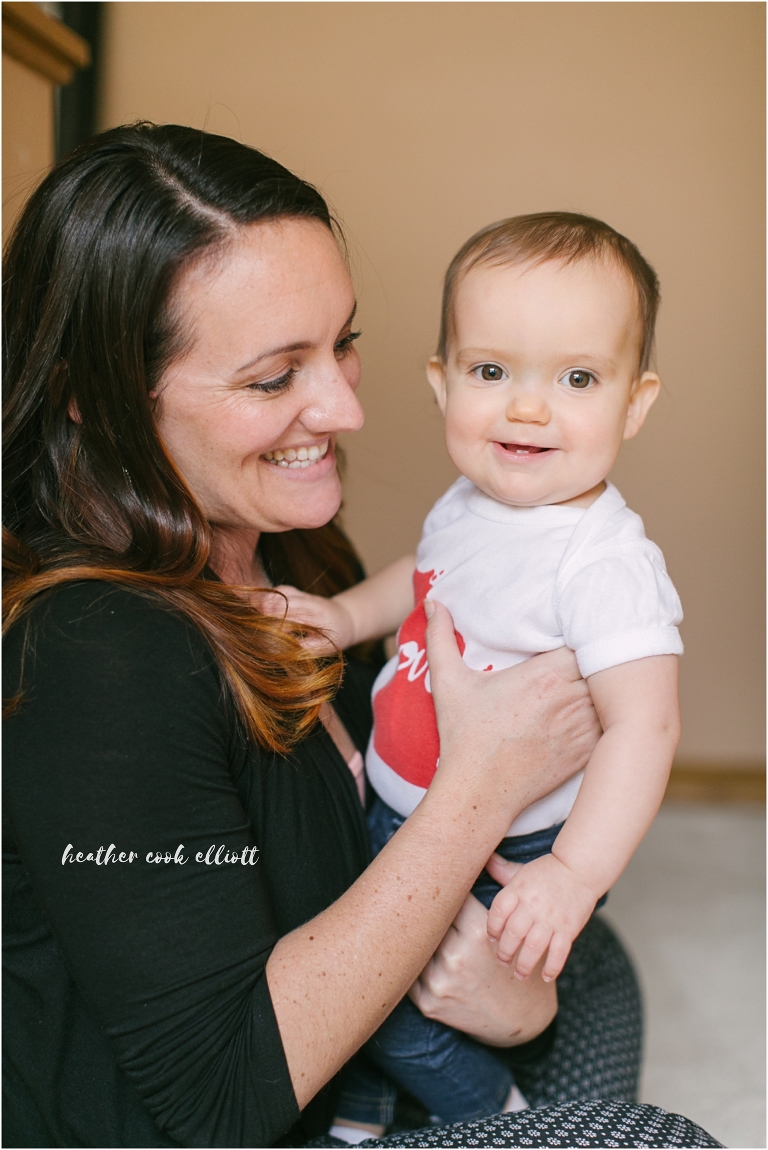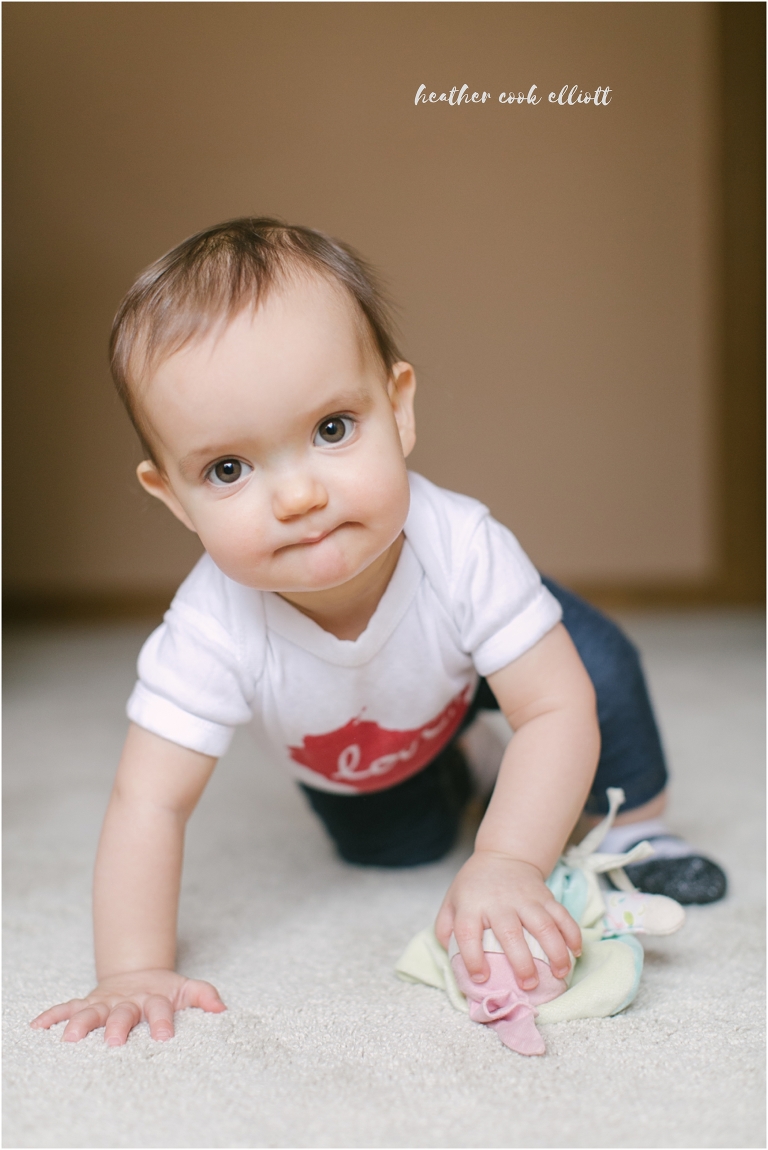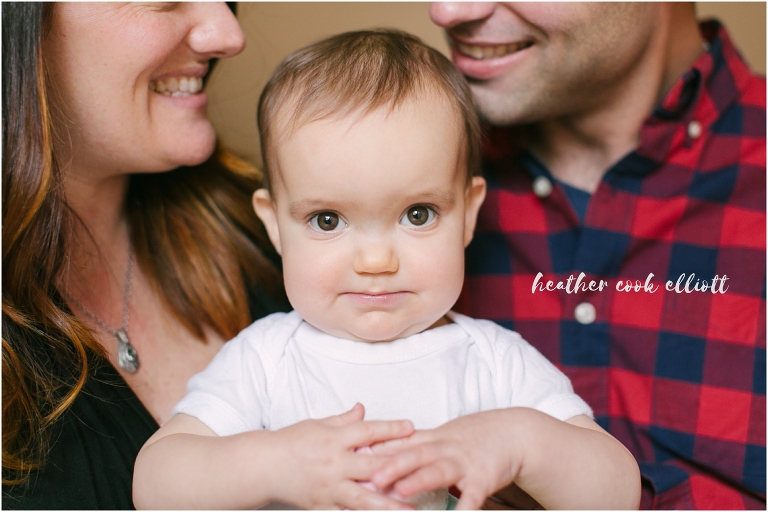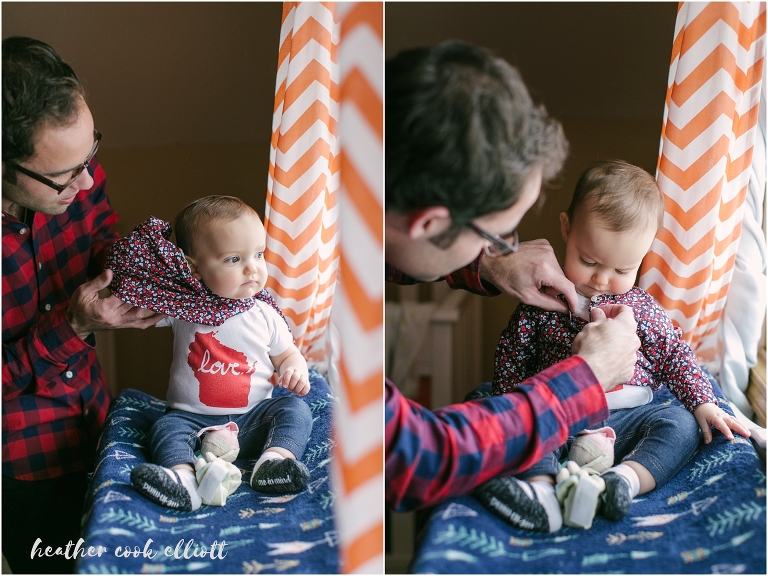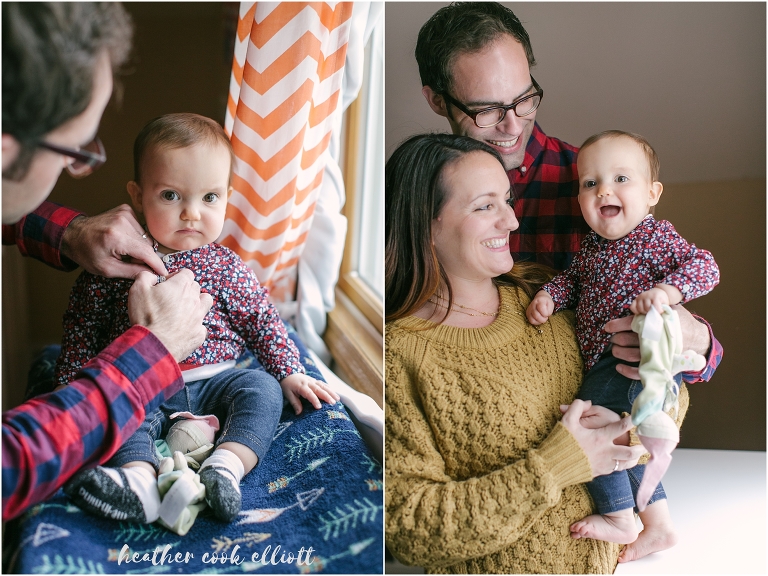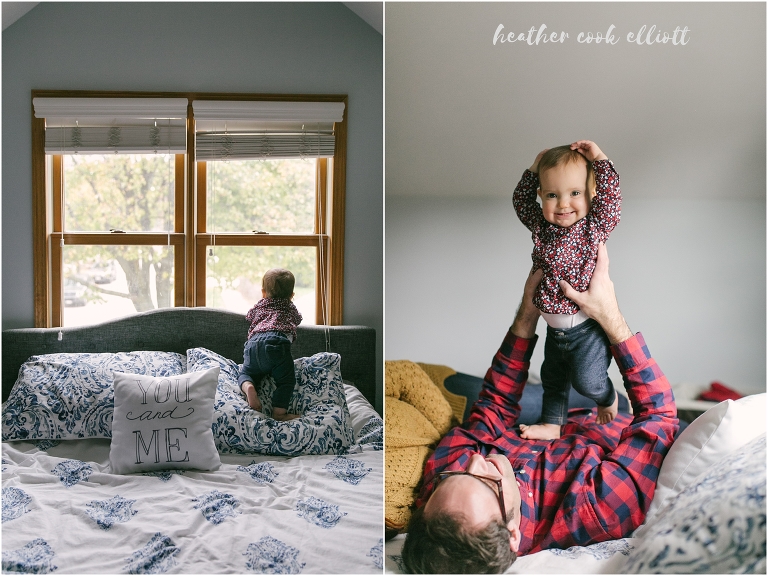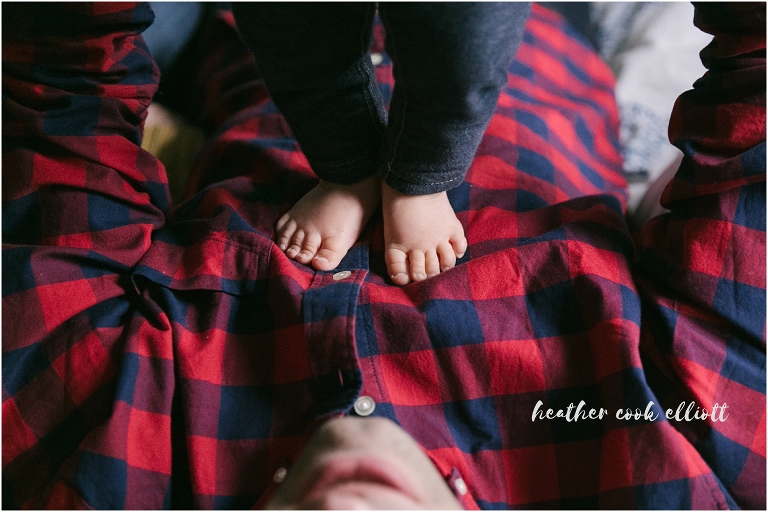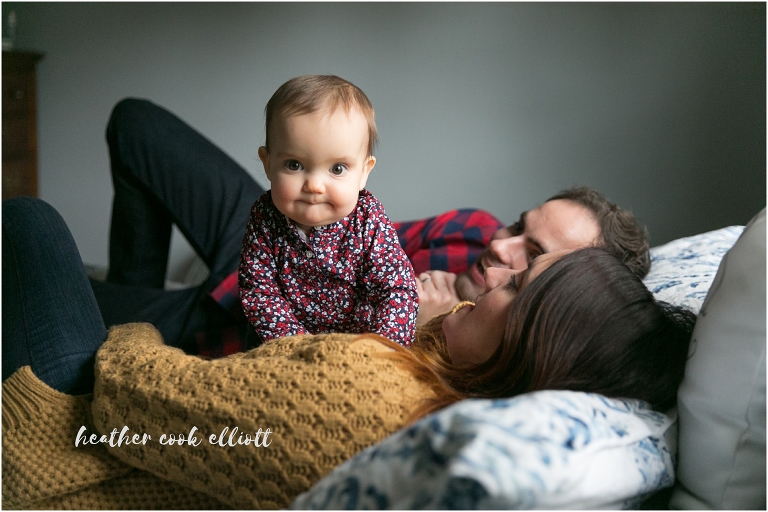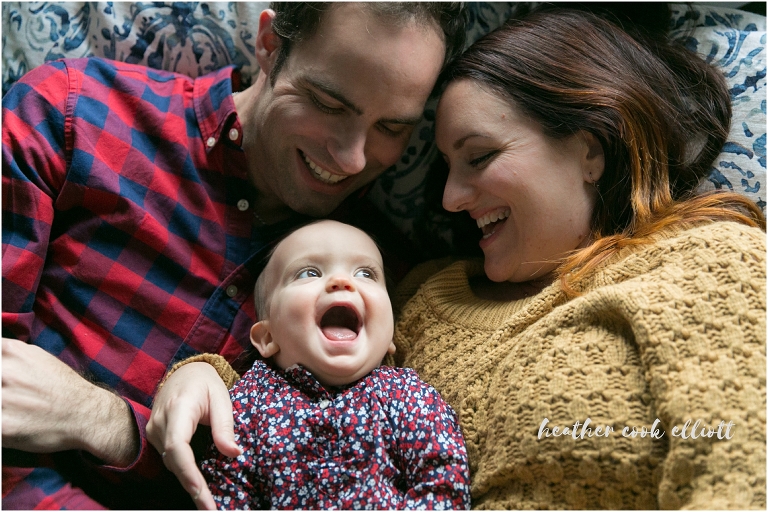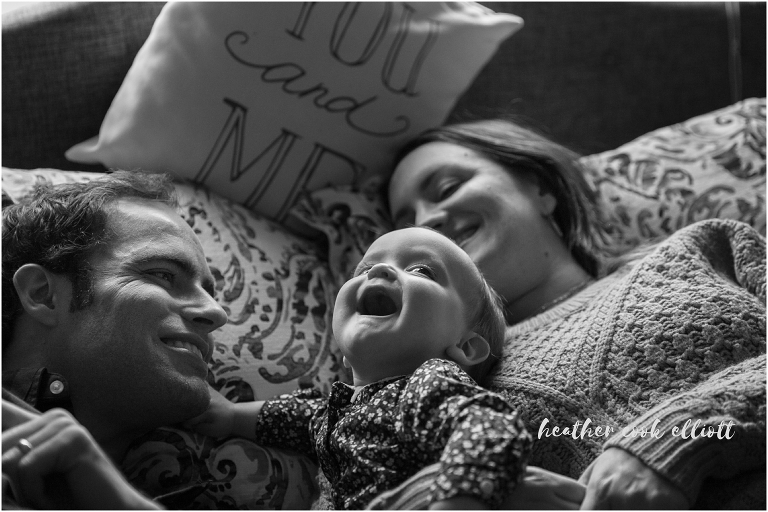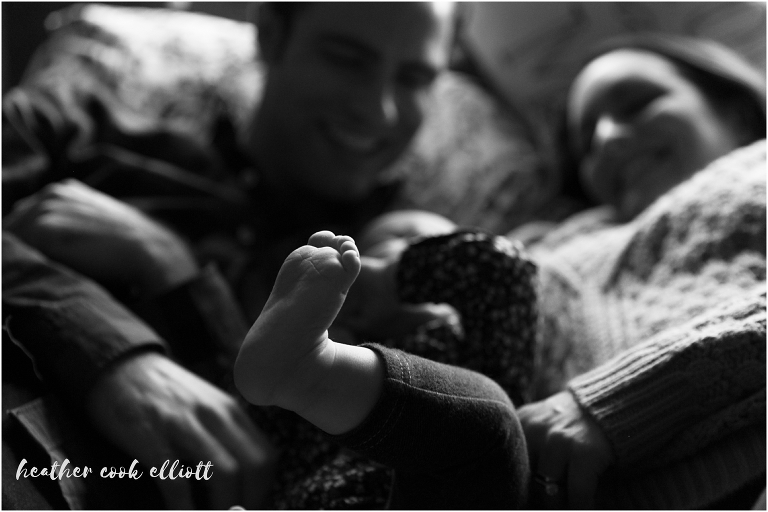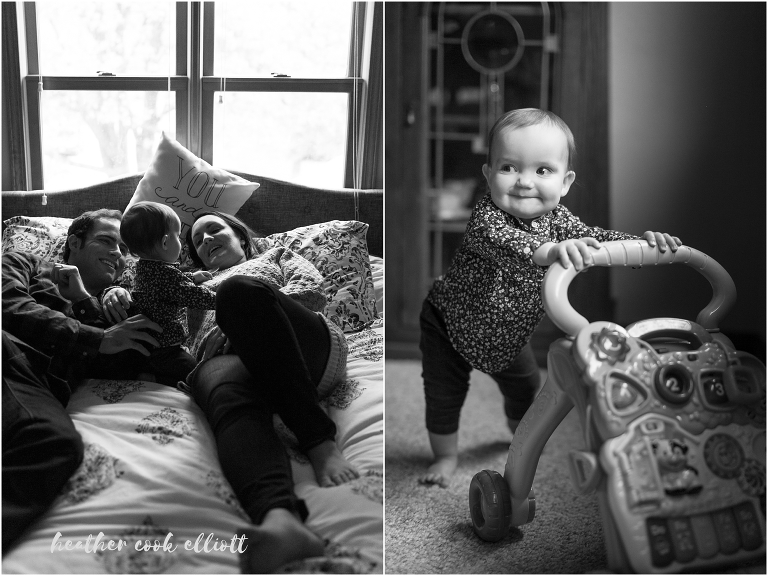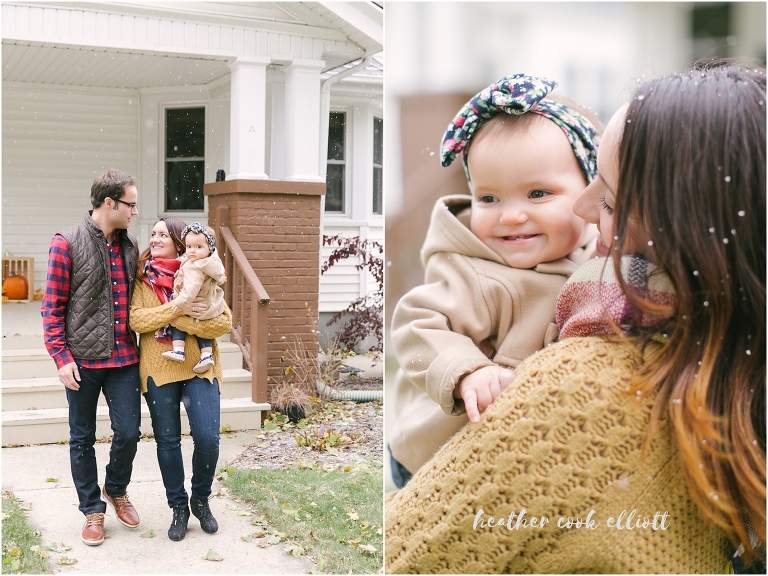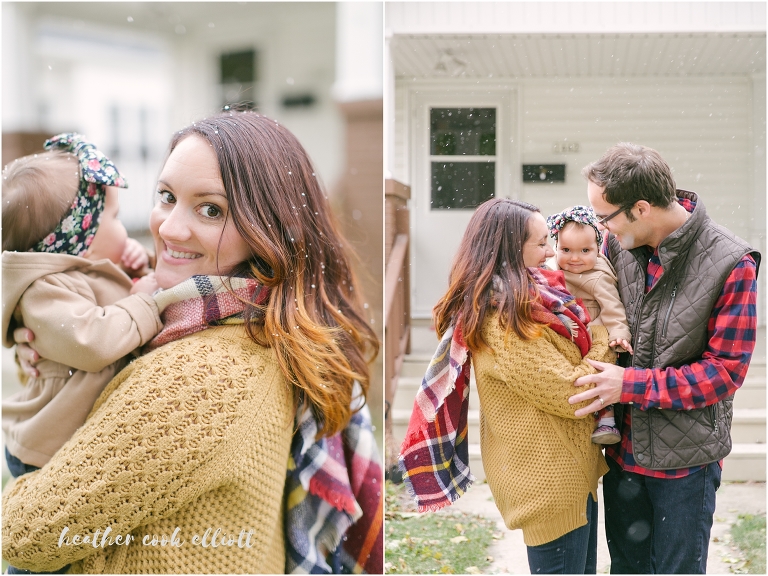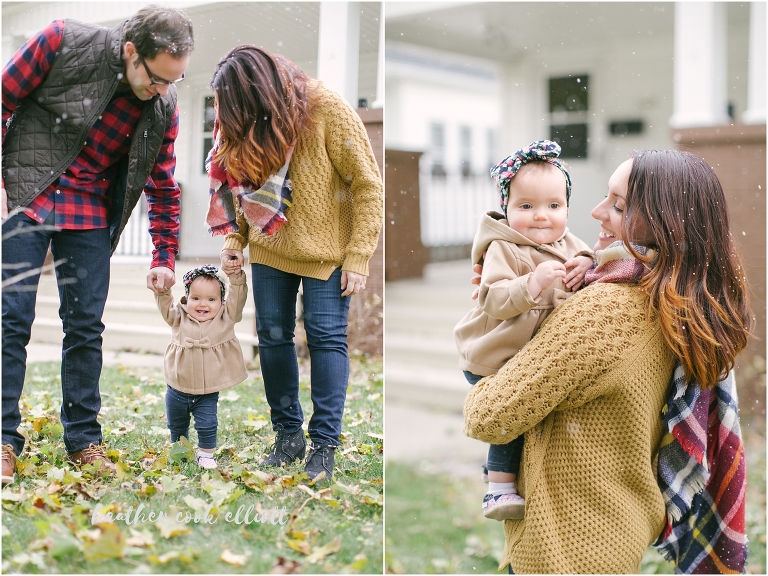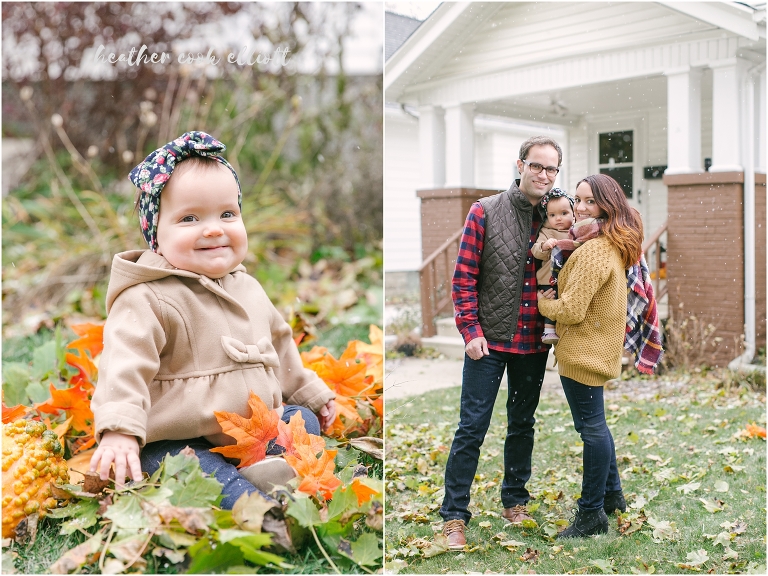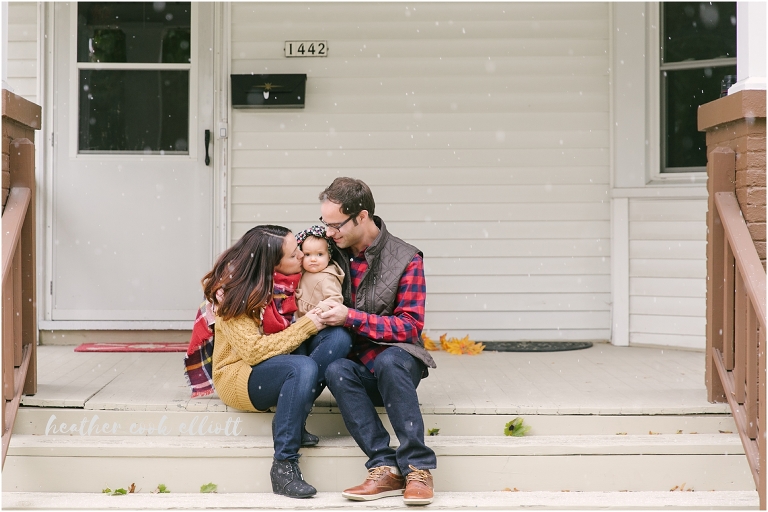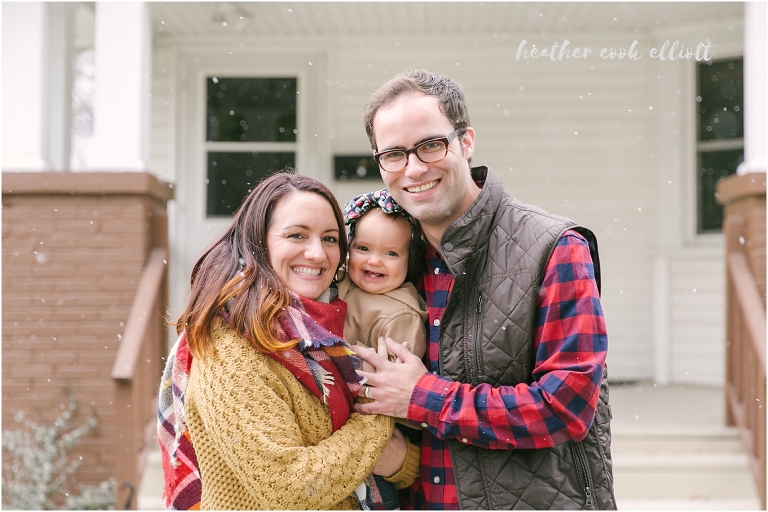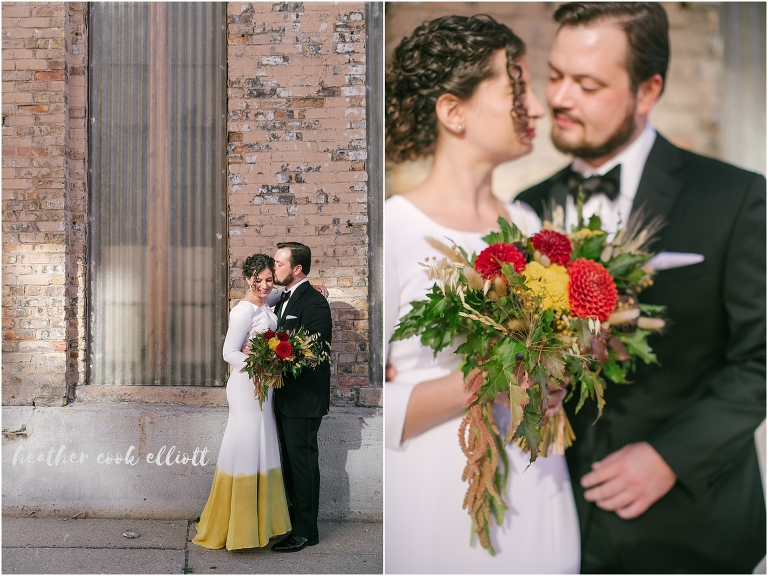 Christie & Dan's fall wedding landed on a brilliantly gorgeous Milwaukee day – the kind of day midwesterners dream about. It was crisp and sunny; the sun played tricks on the city streetscapes reflecting light in all the perfect ways. The Milwaukee Art Museum showed off as everyone knew it would, the wings proudly open and presiding over the ceremony, cocktails and dancing in celebration of Christie & Dan.  And every detail they had imagined came to life in all the right ways: the flowers were simple but inspired, the styling was elegant but unique, friends and family were not only present, but also giddy with affection and happiness for the bride & groom. All day all I could think was that they had truly followed their hearts in every way – in designing their perfect day, yes, but mostly in finding their way back to this city, this day, this future together. They've known each other since high school and somehow managed to grow apart and together, explore the world and different careers but always and forever, each path leads back to one another.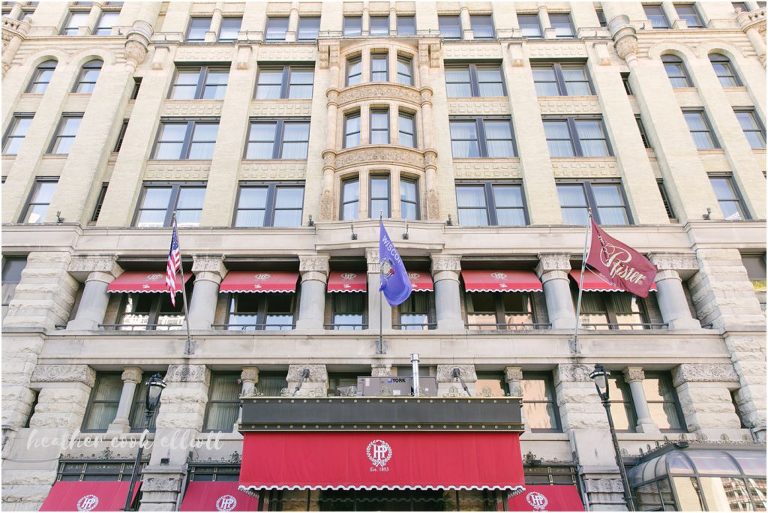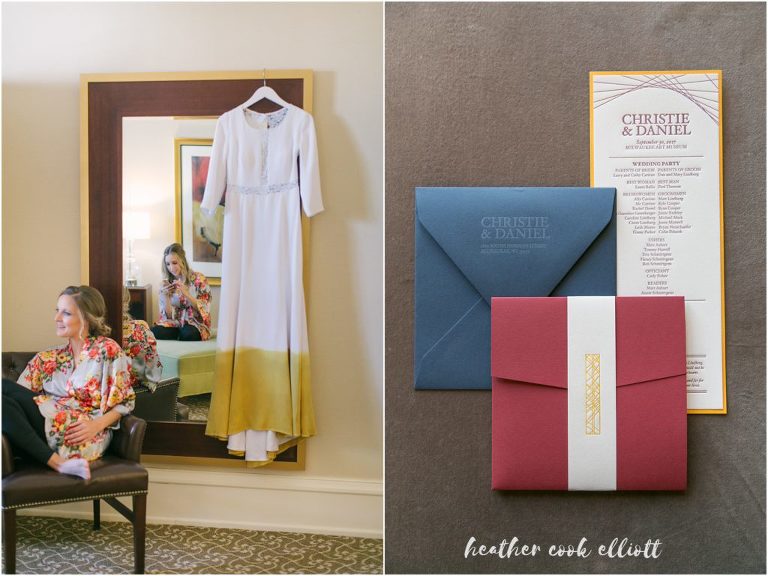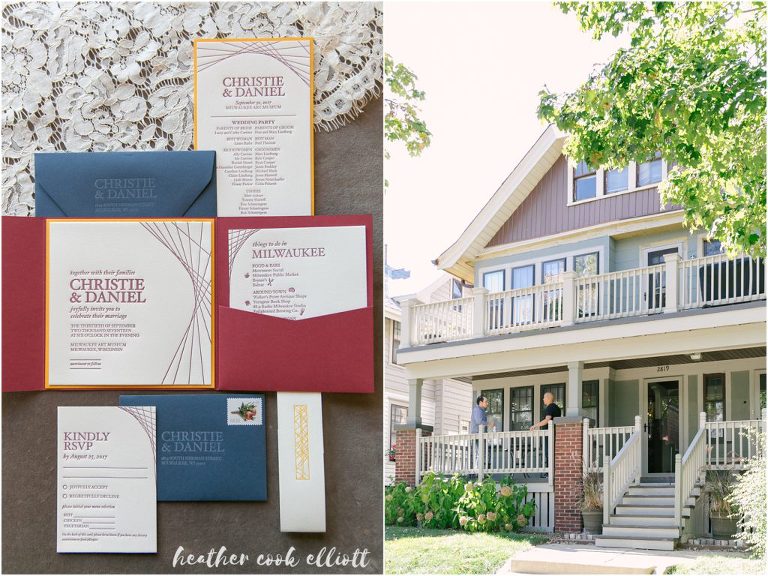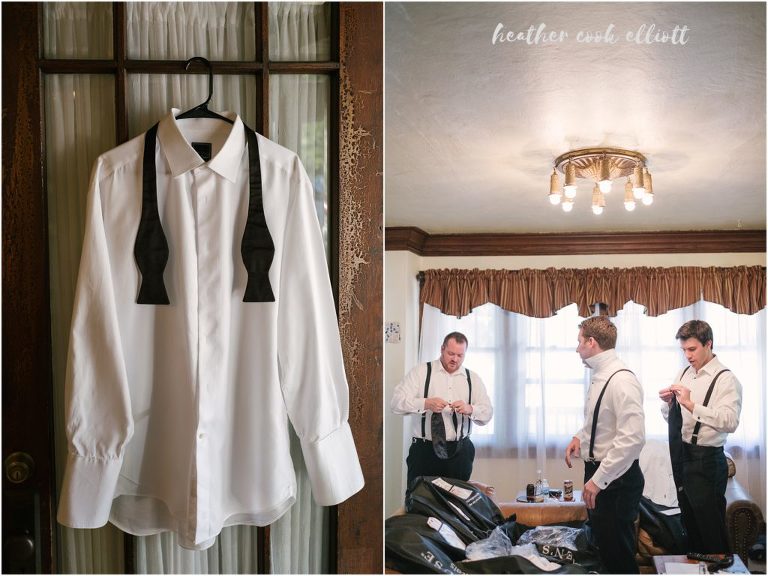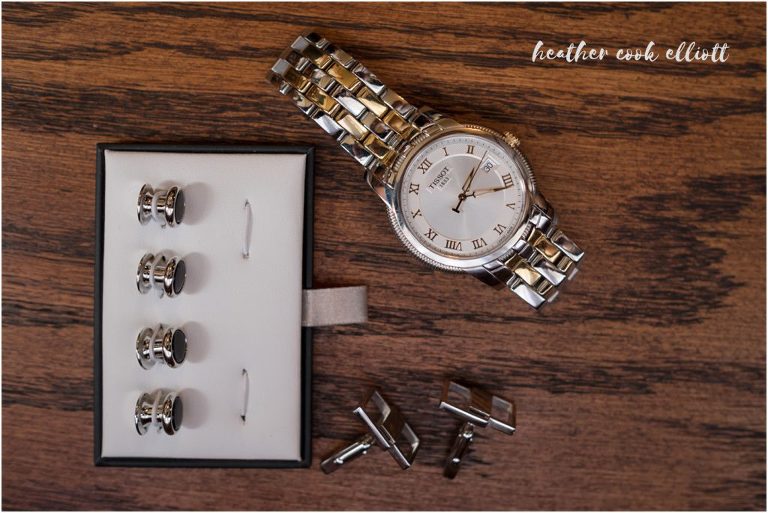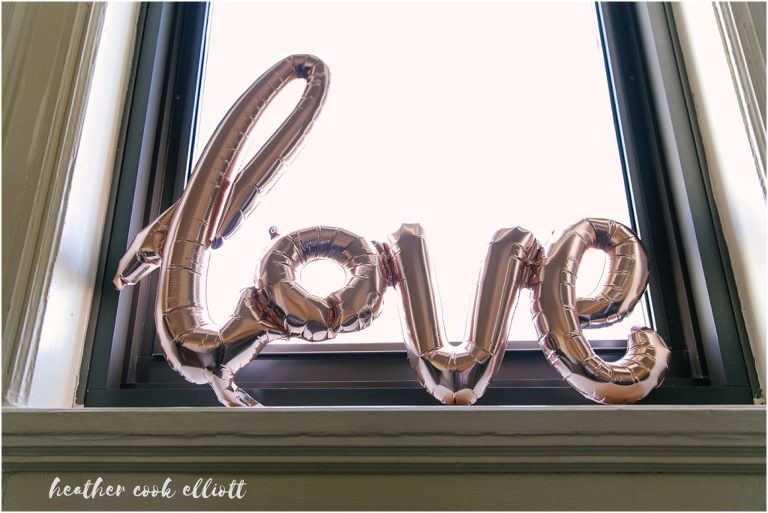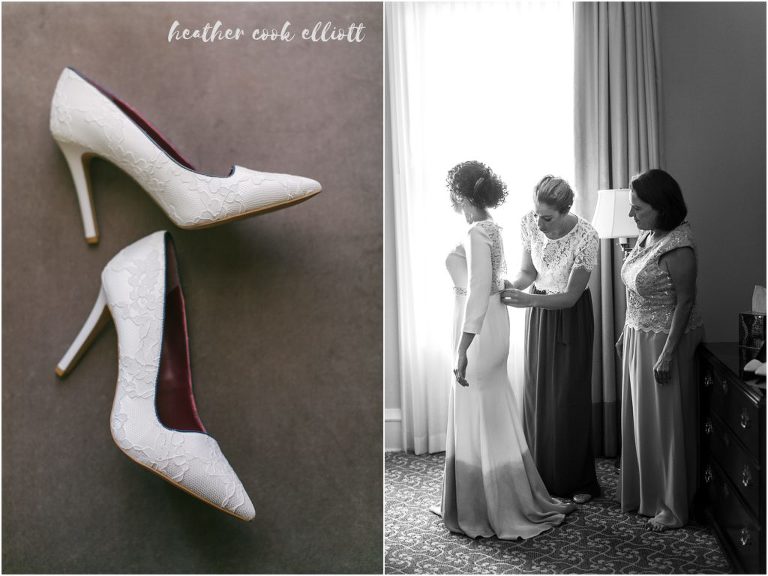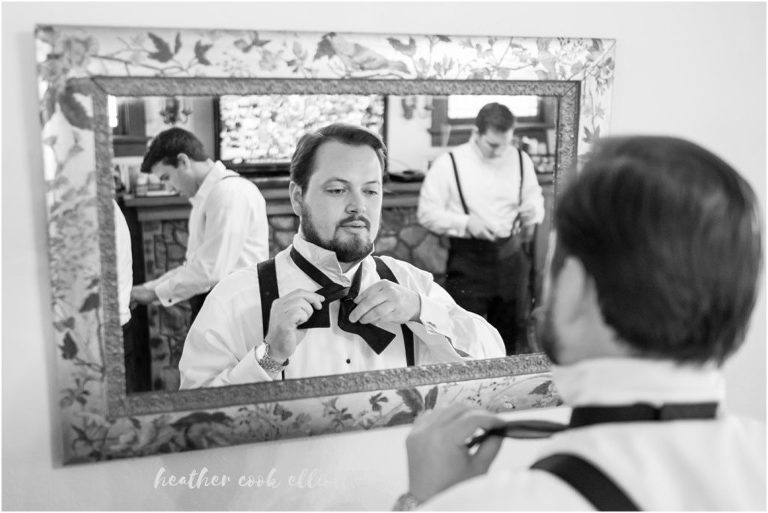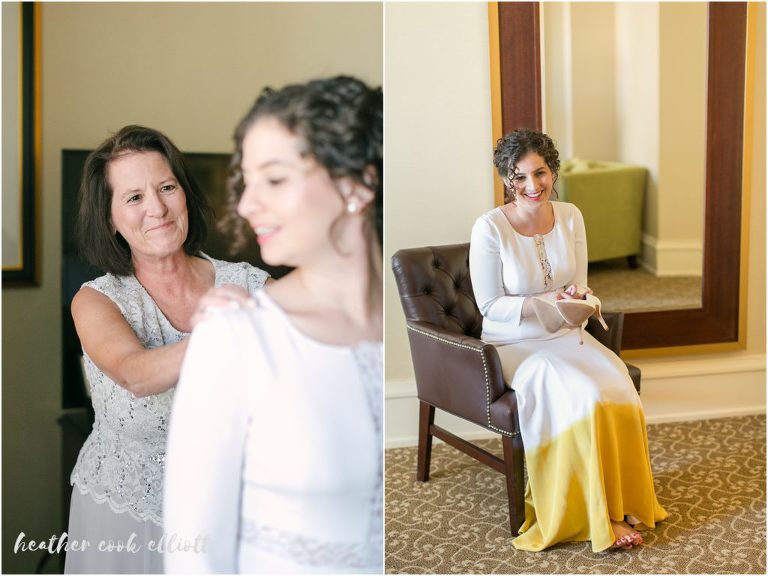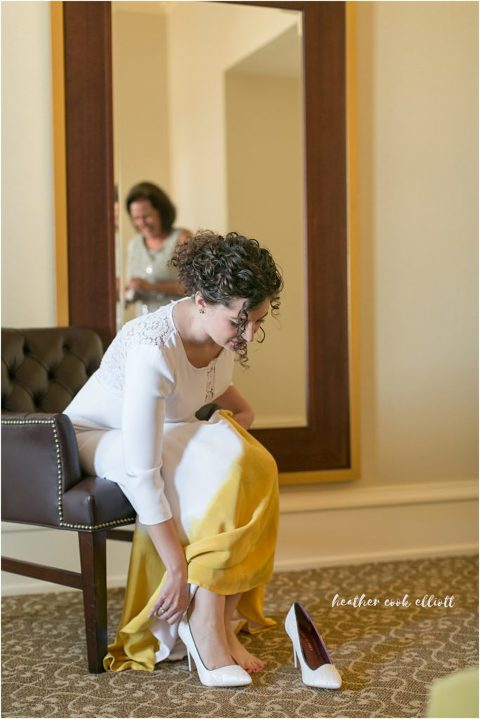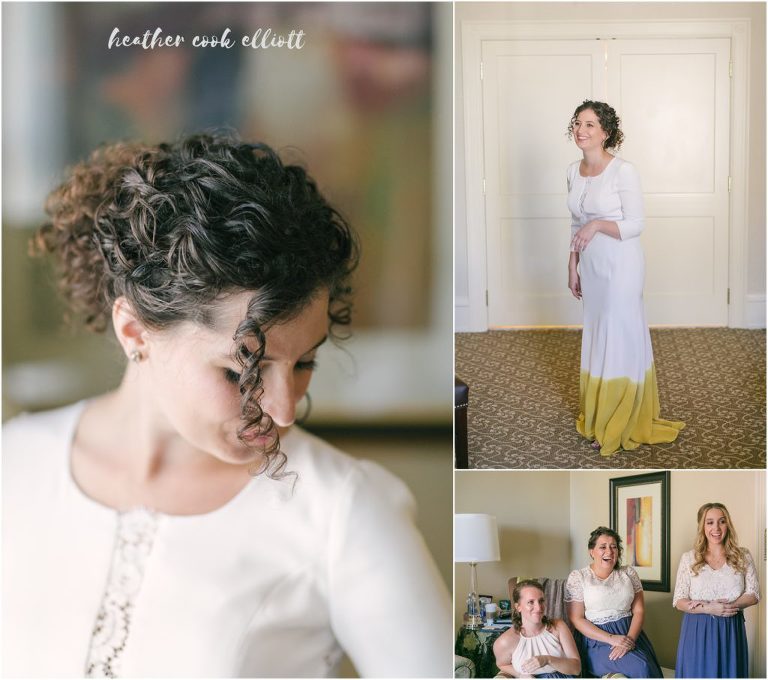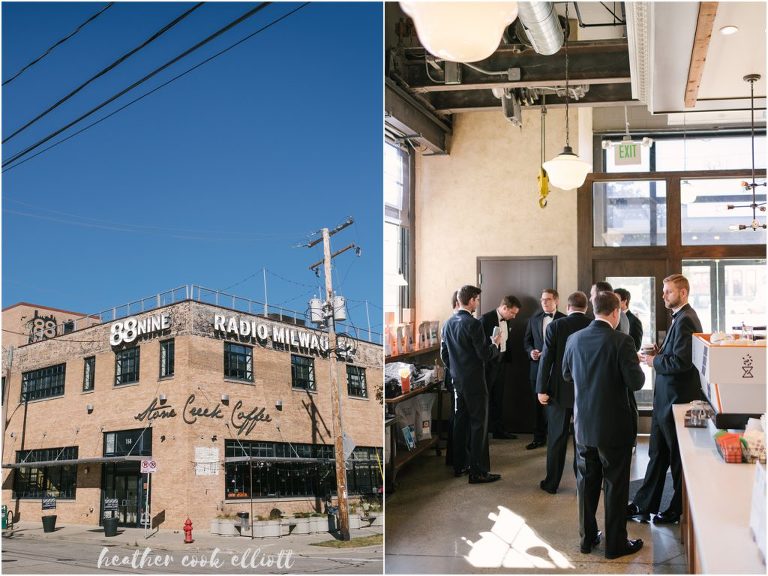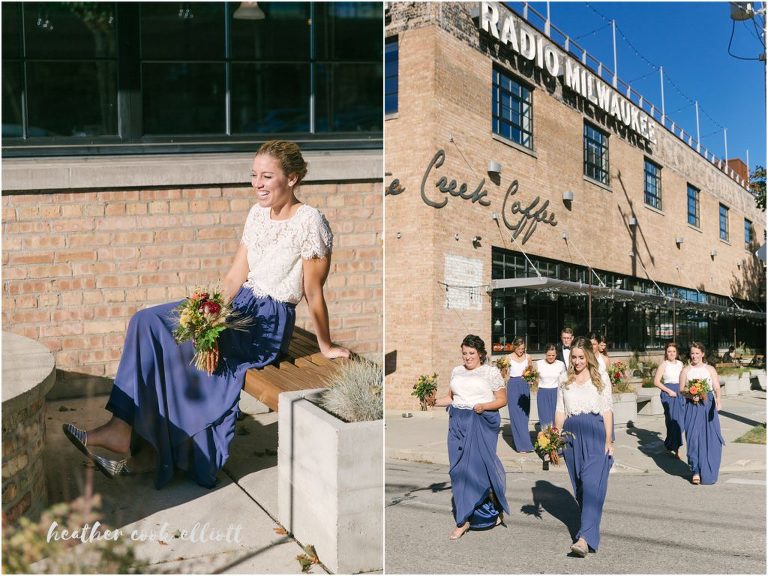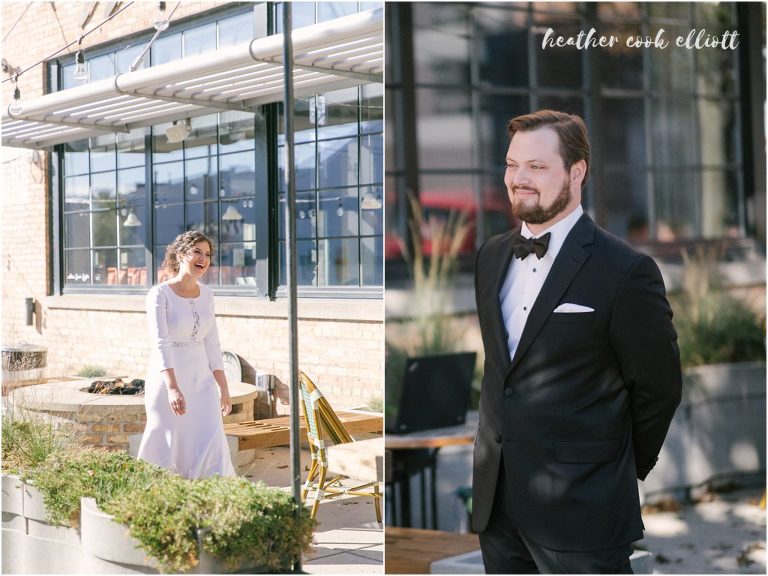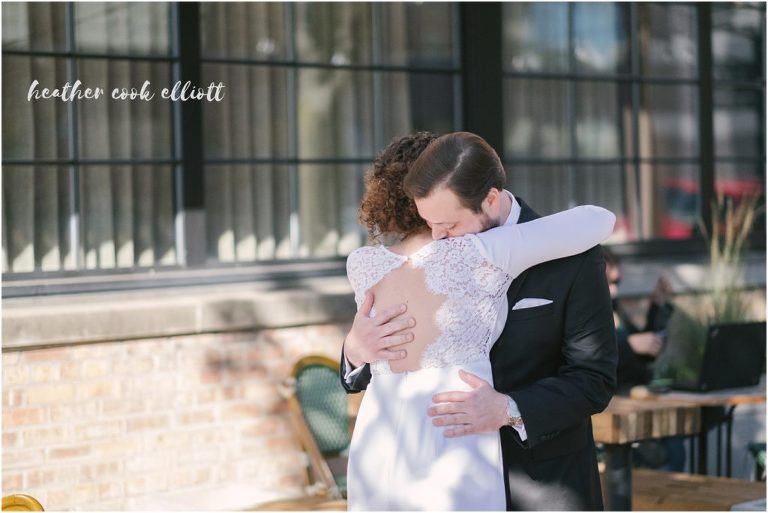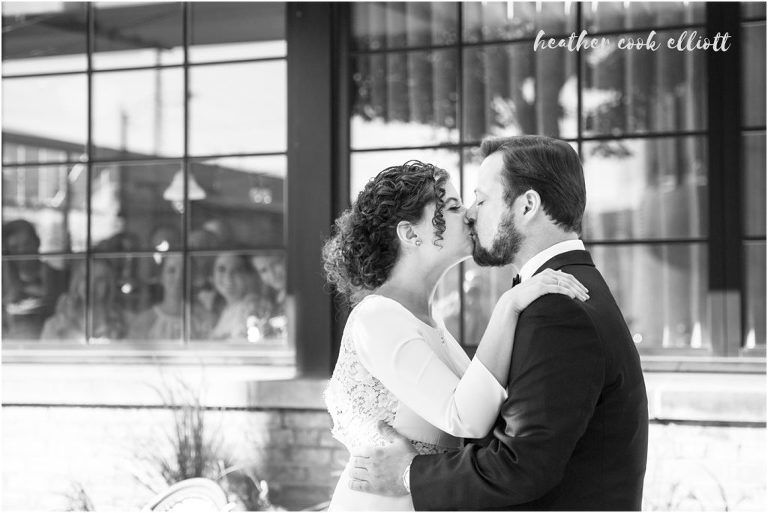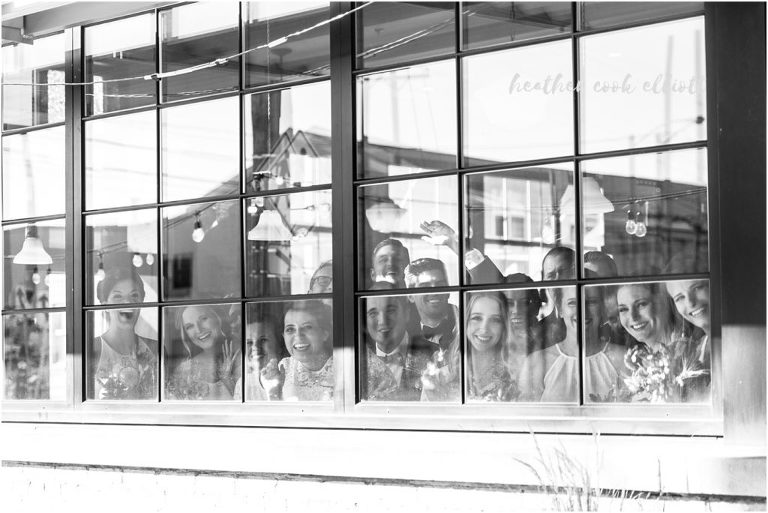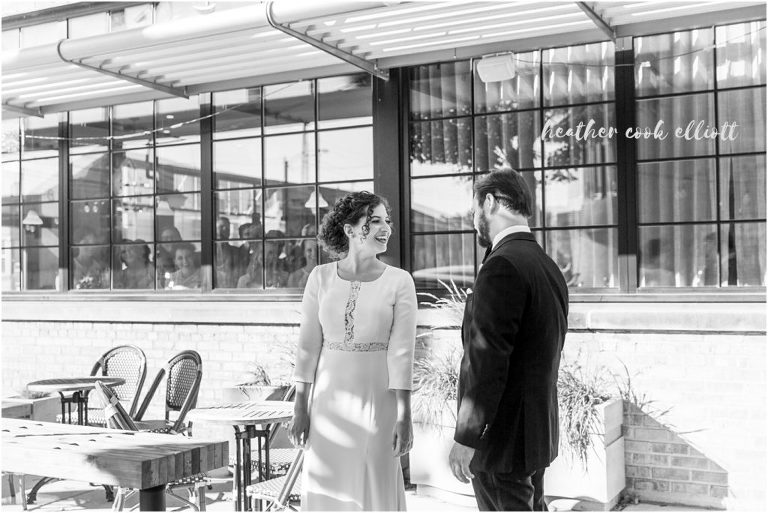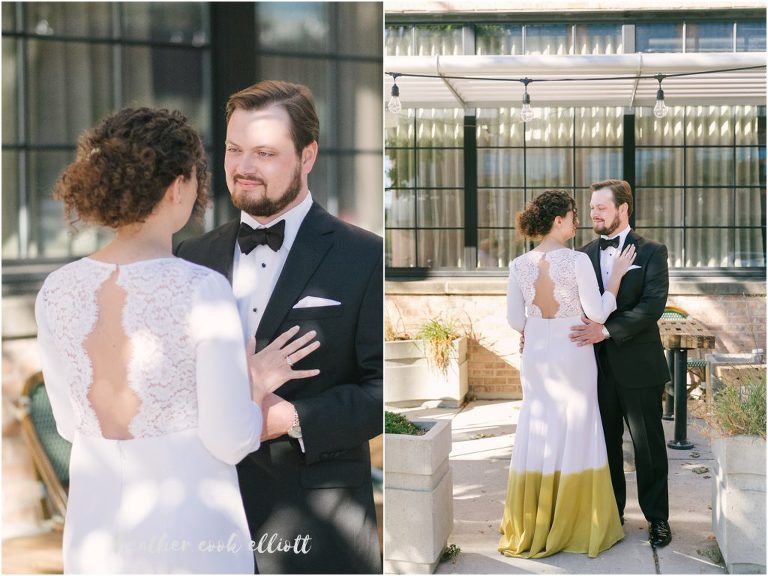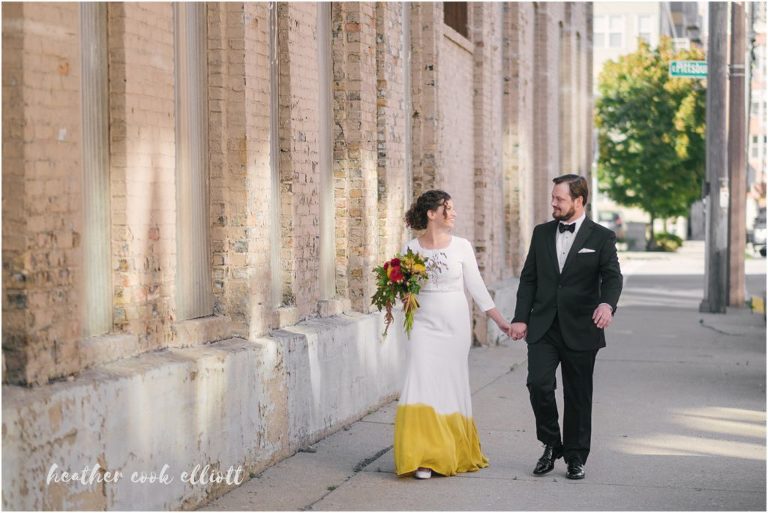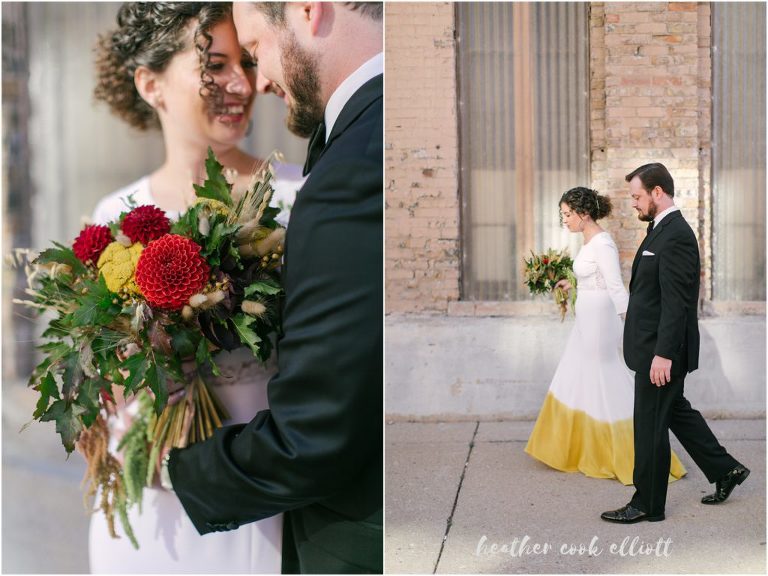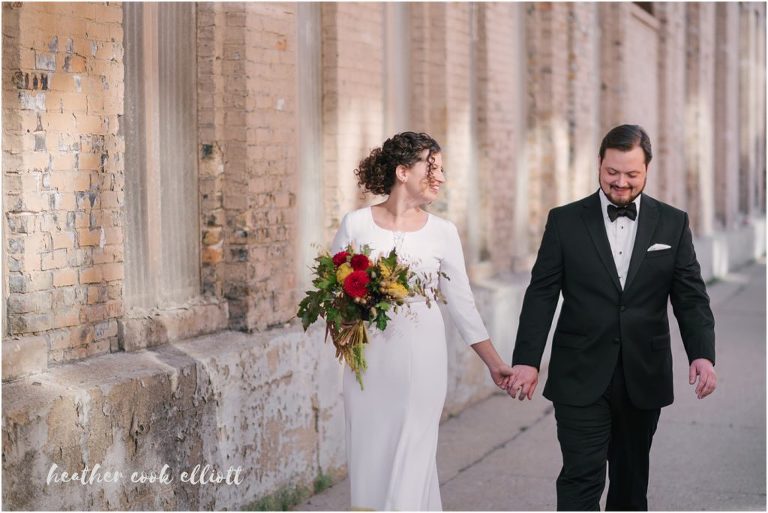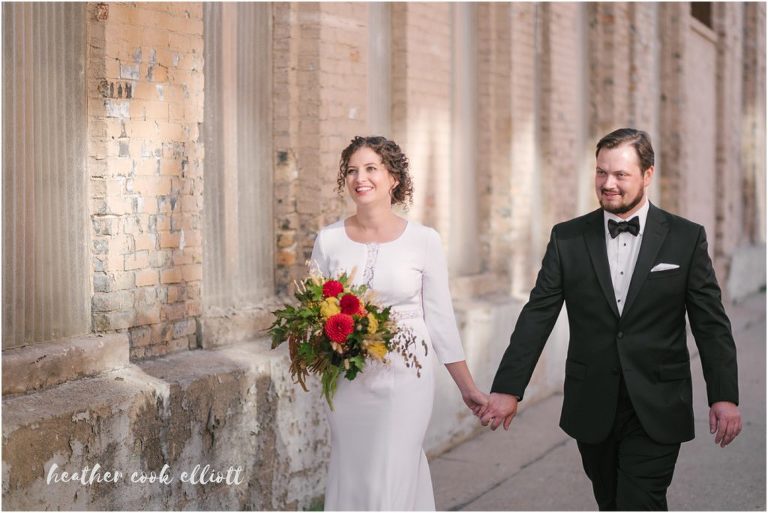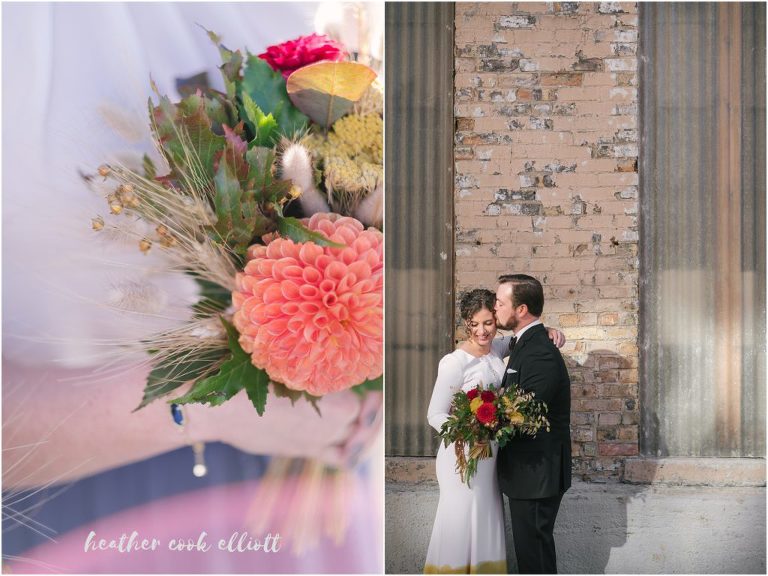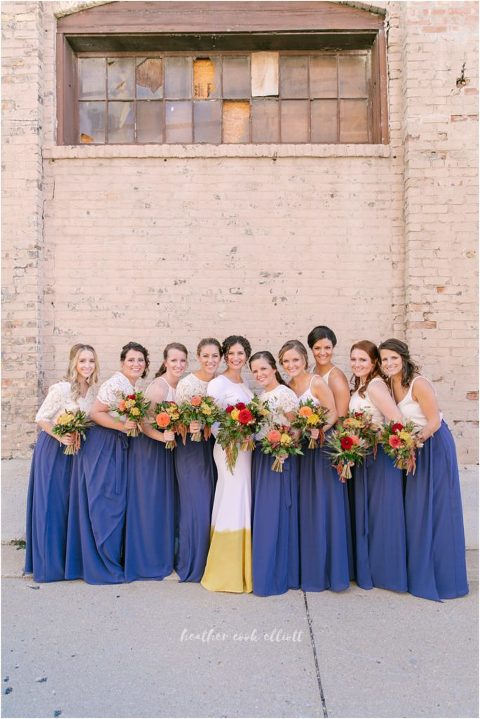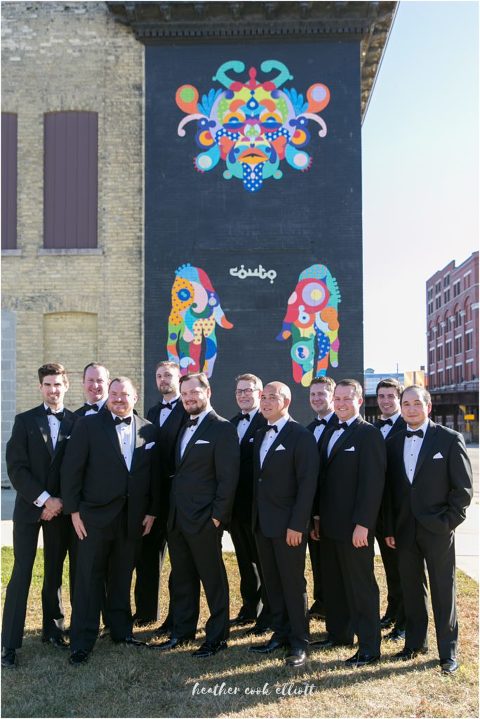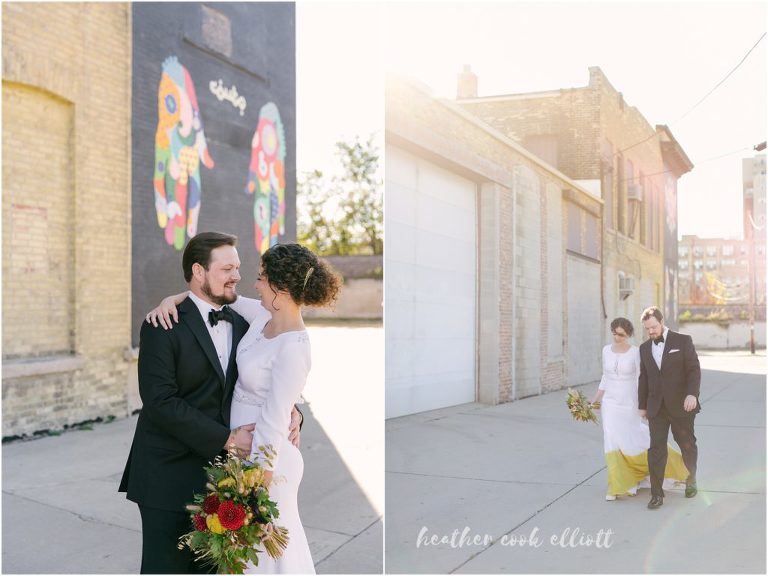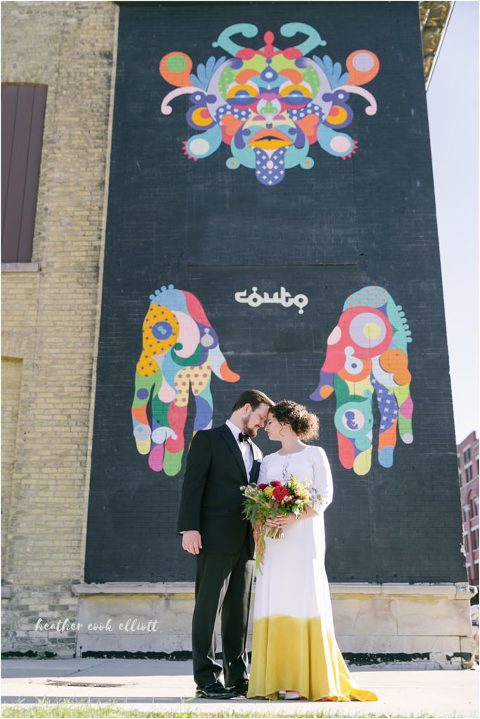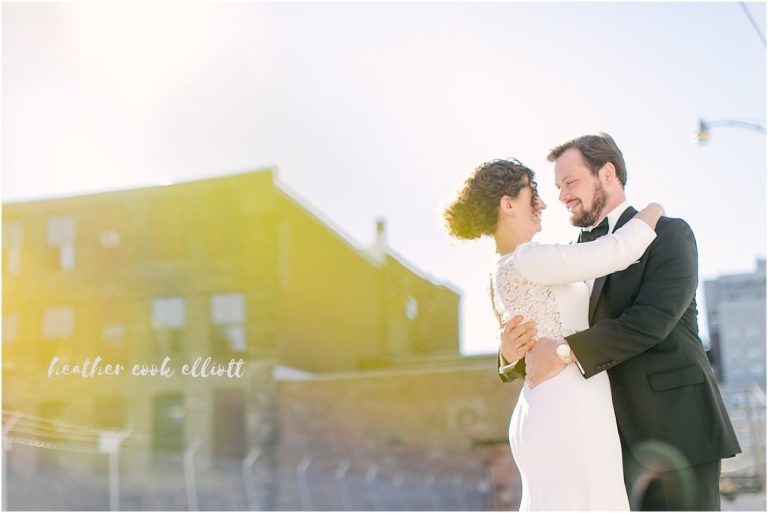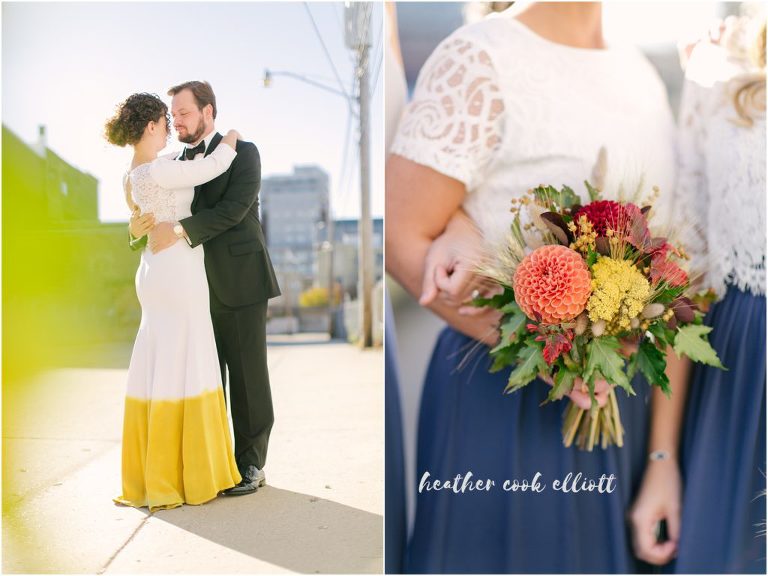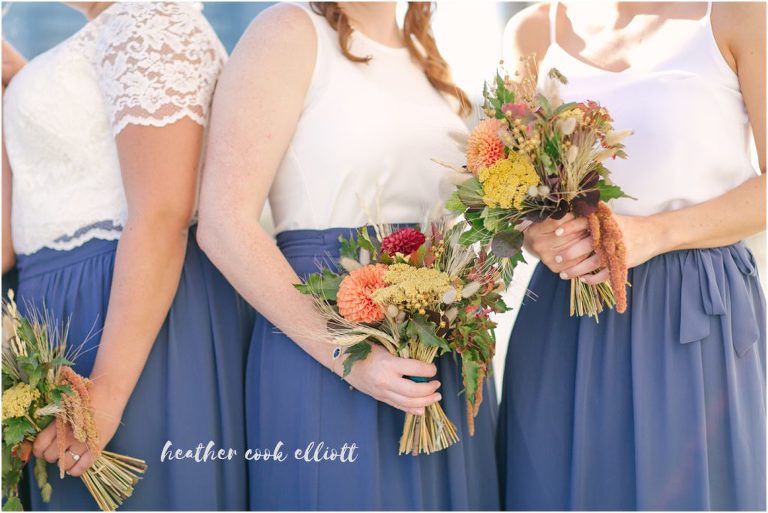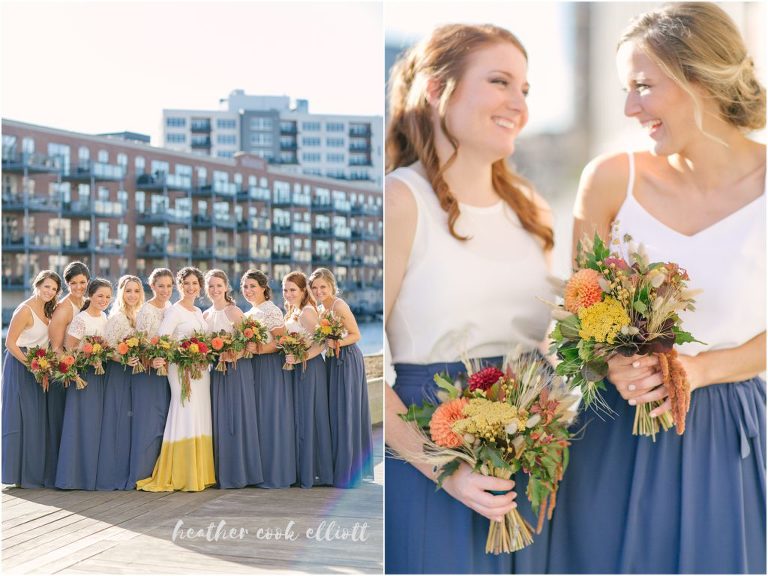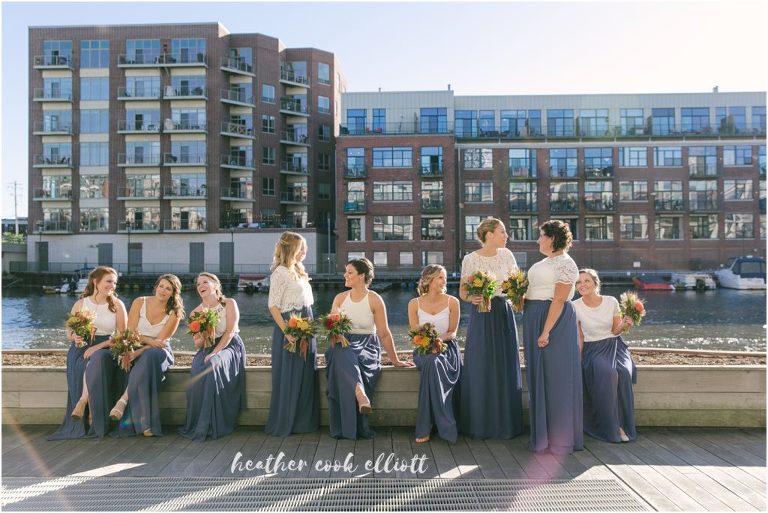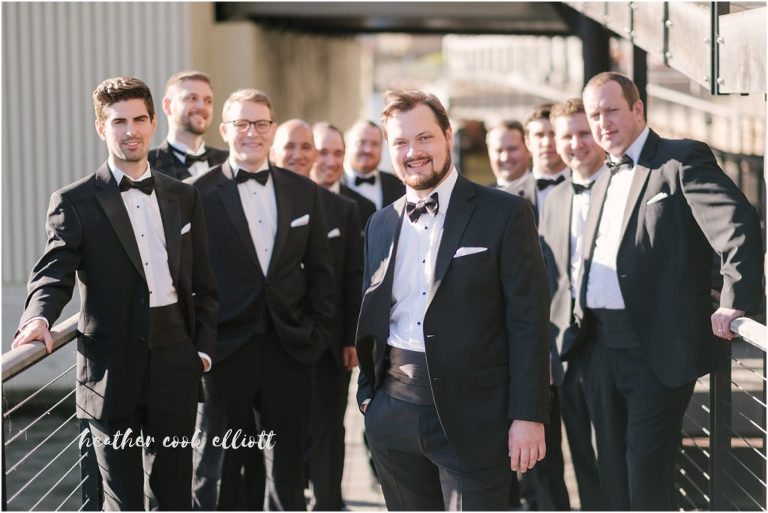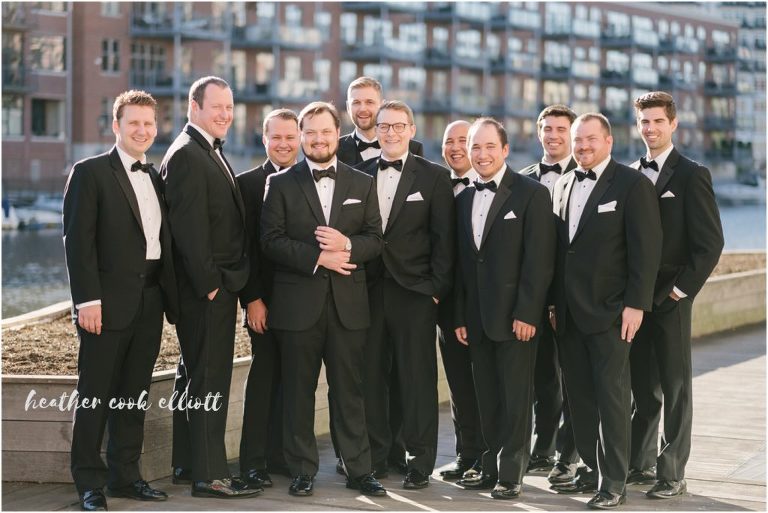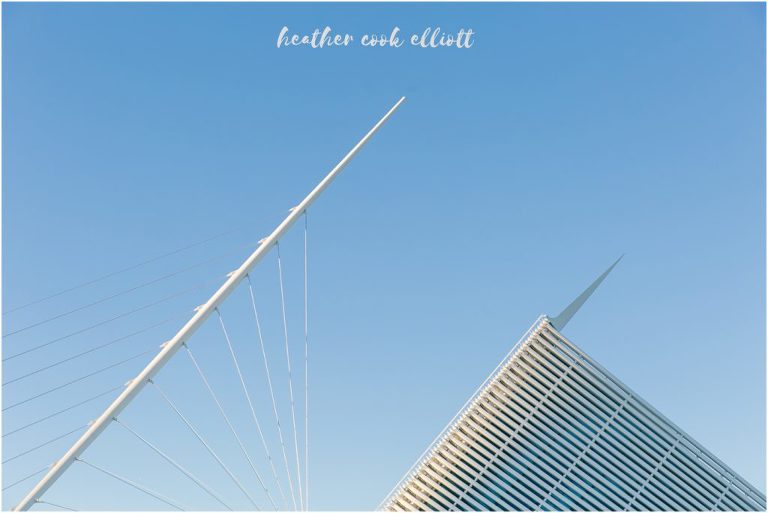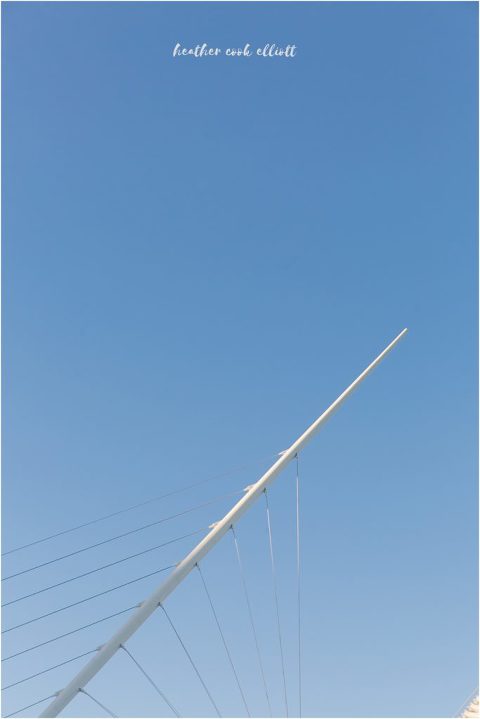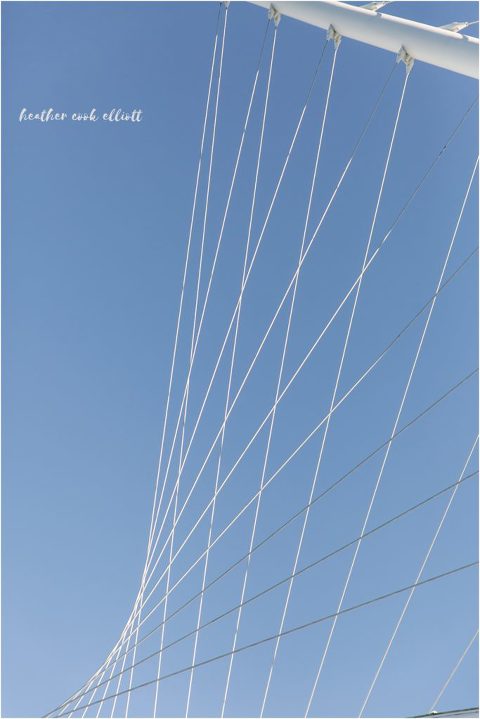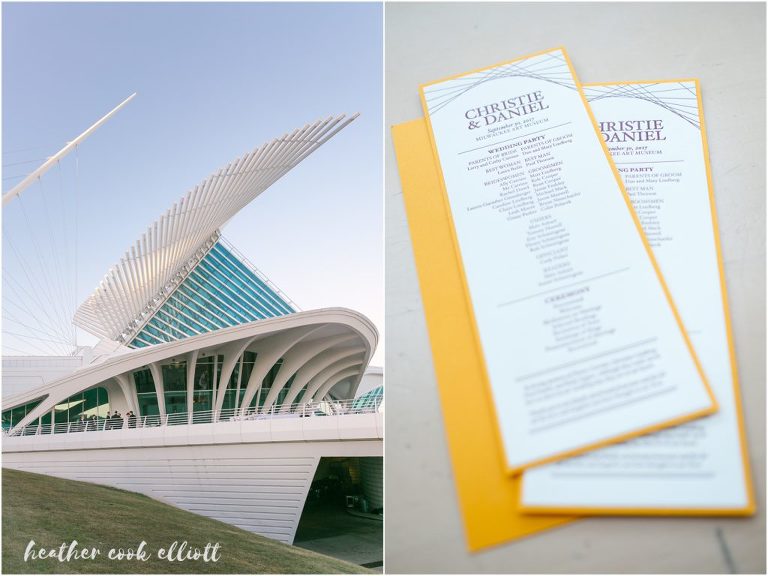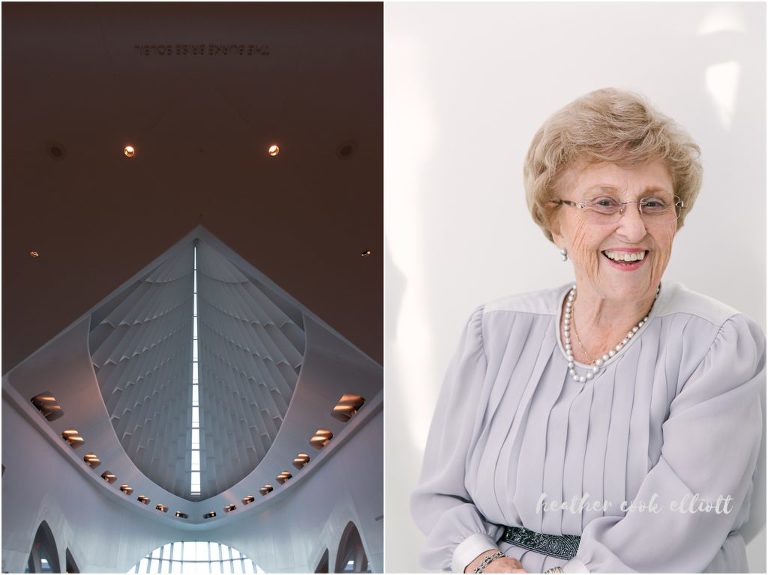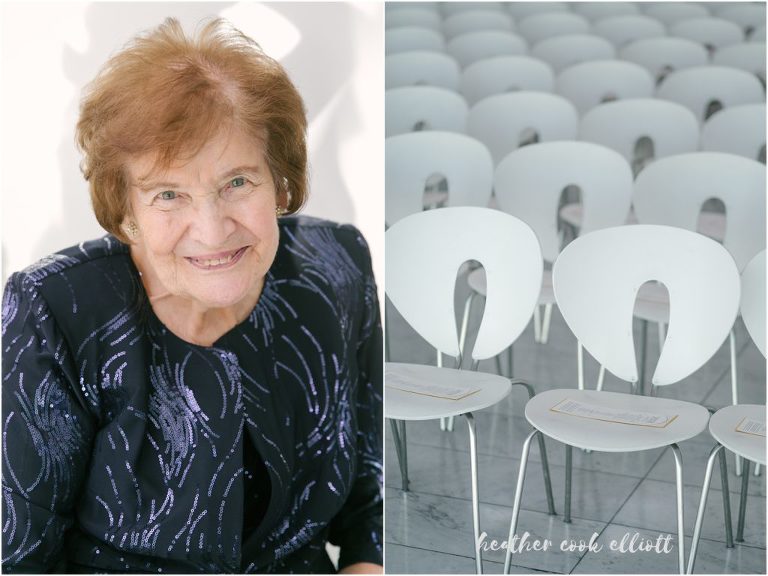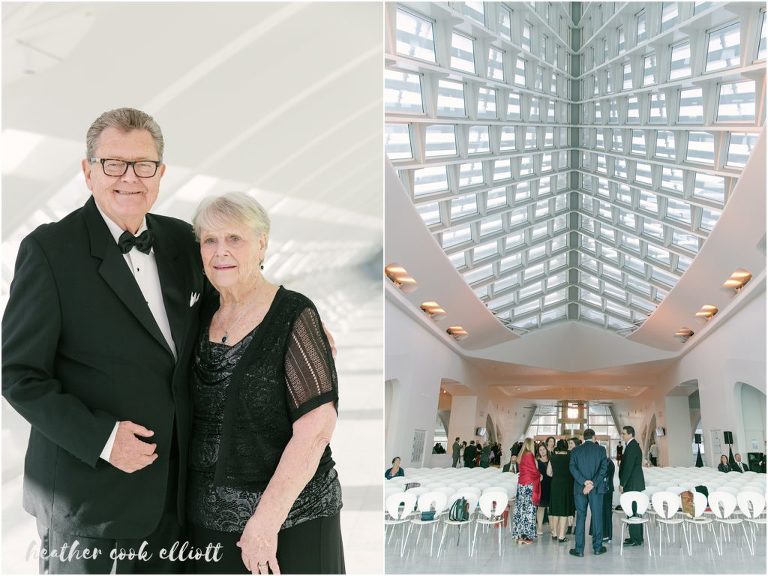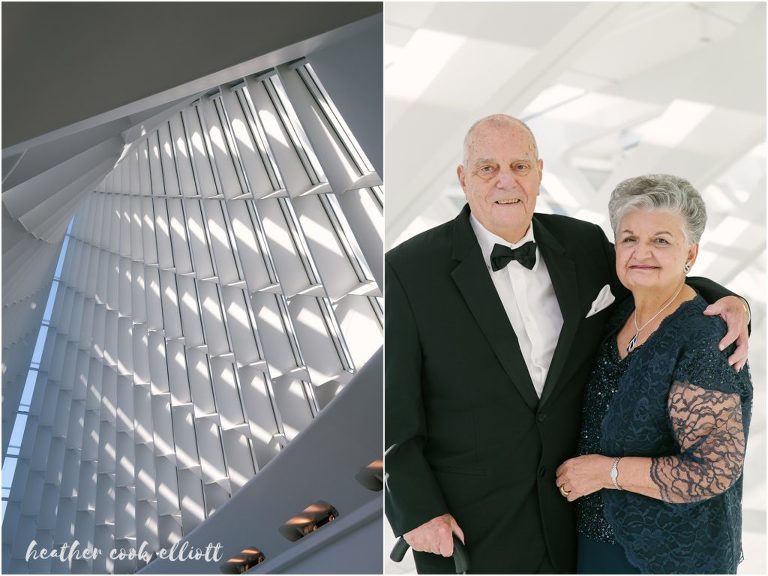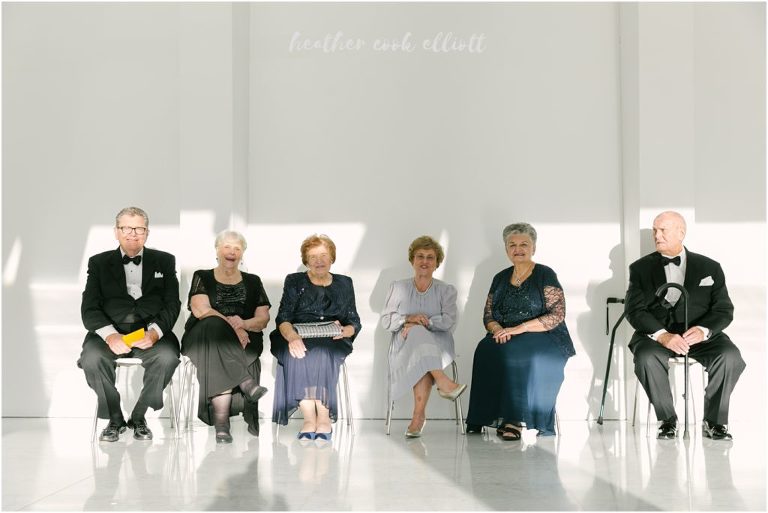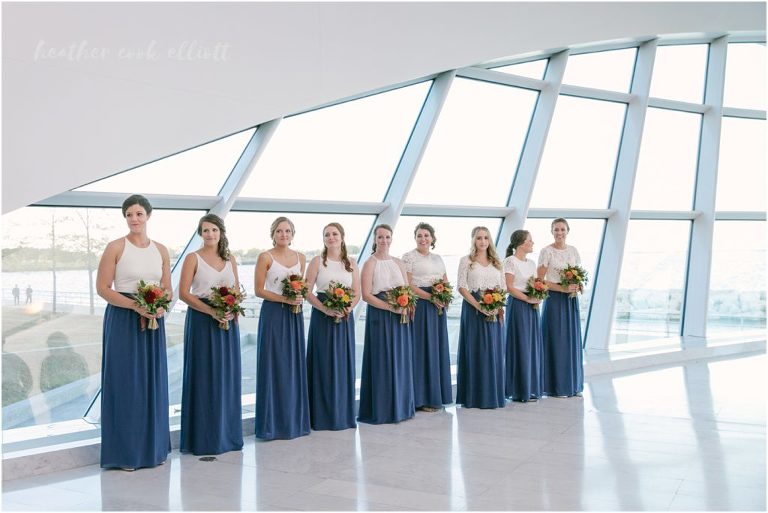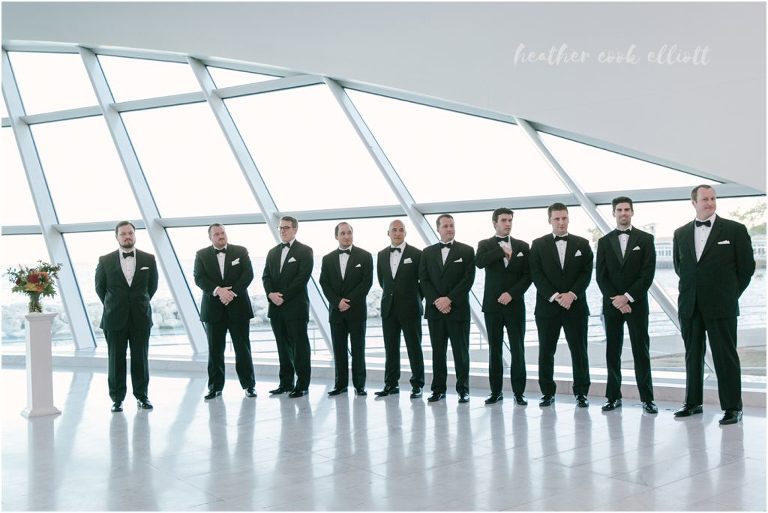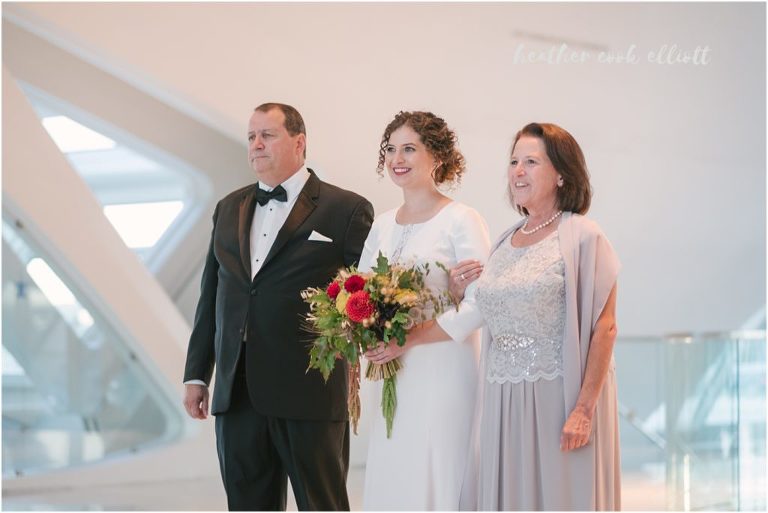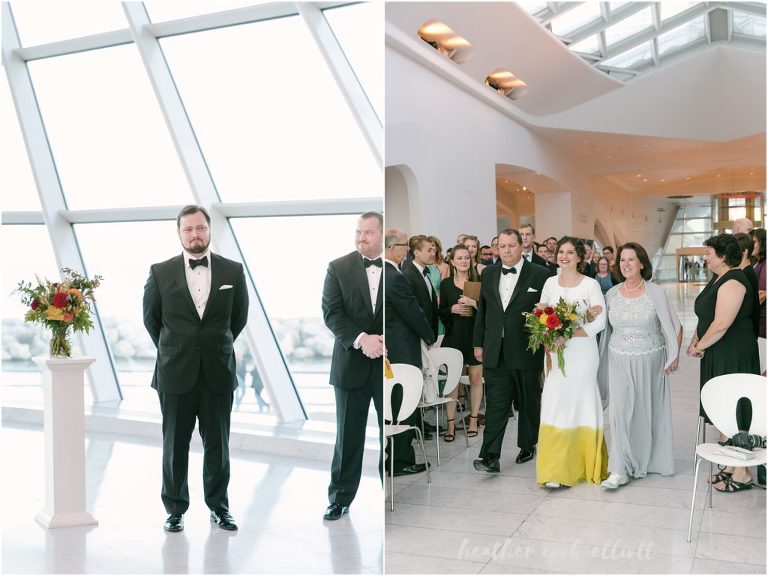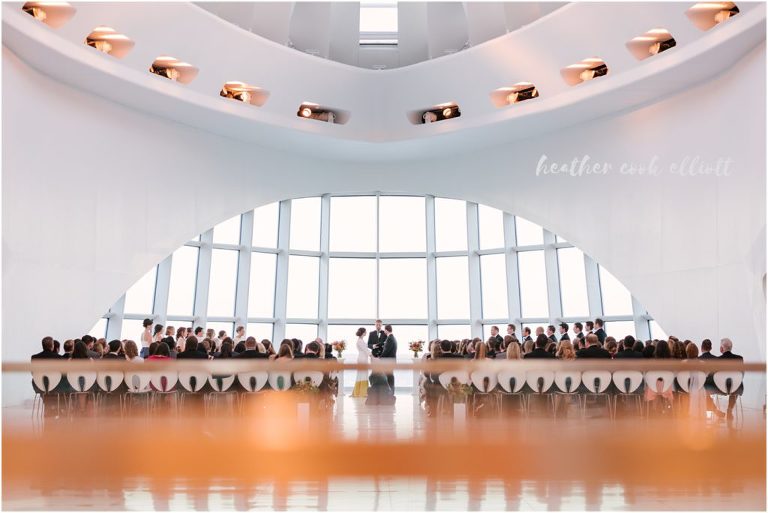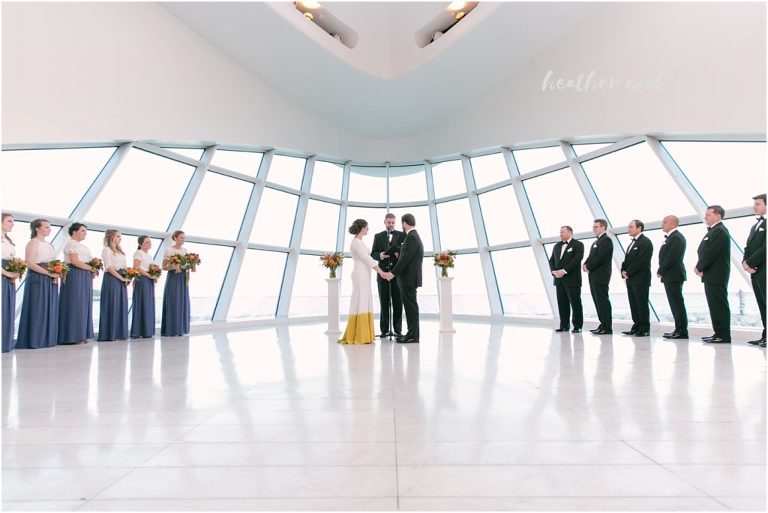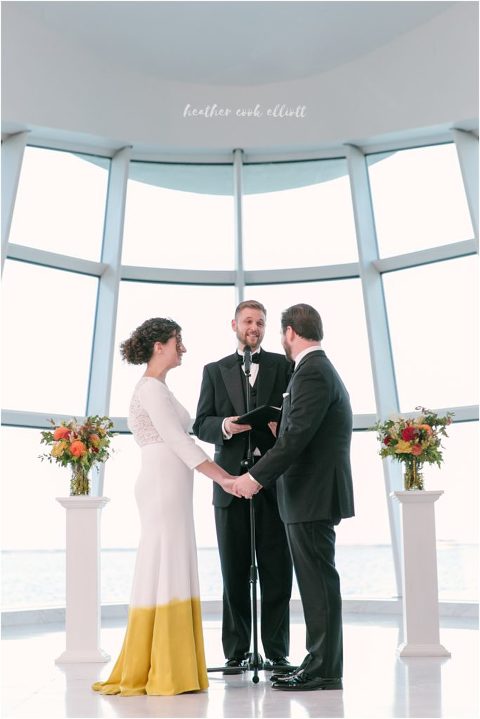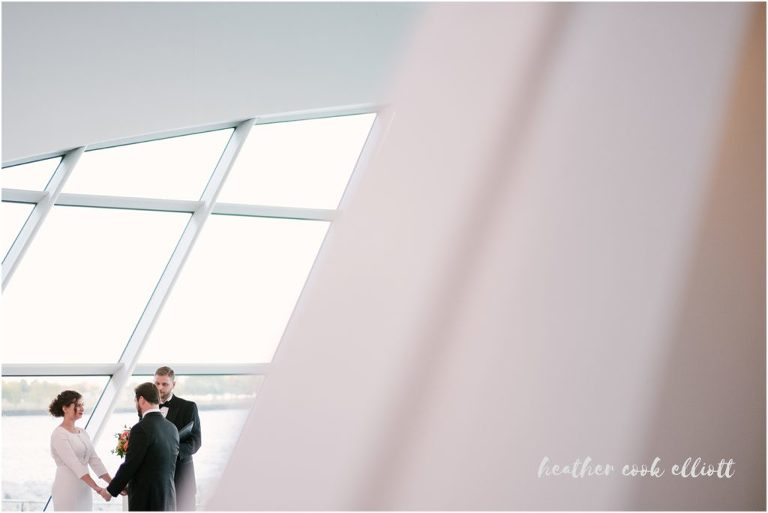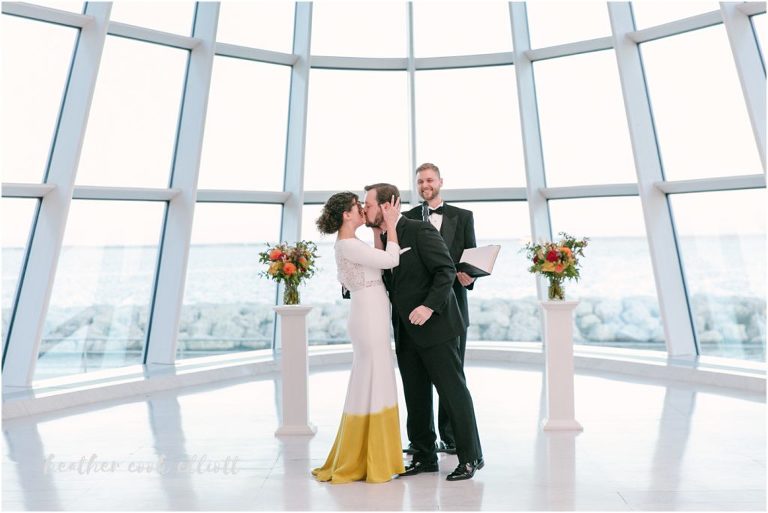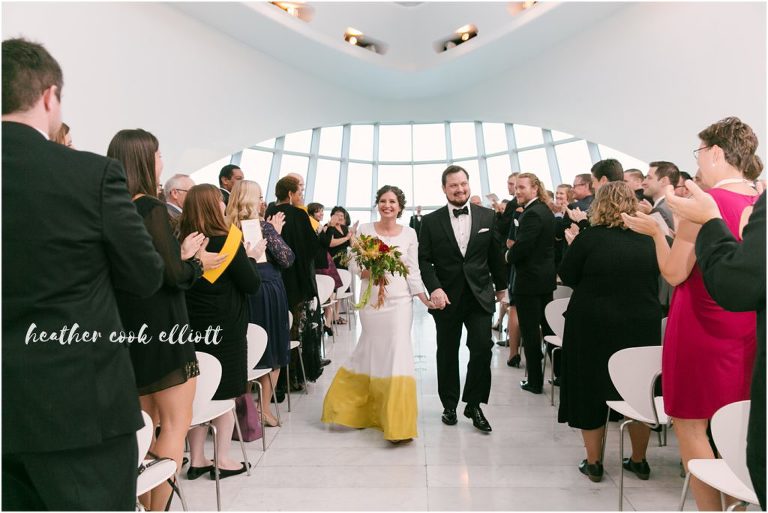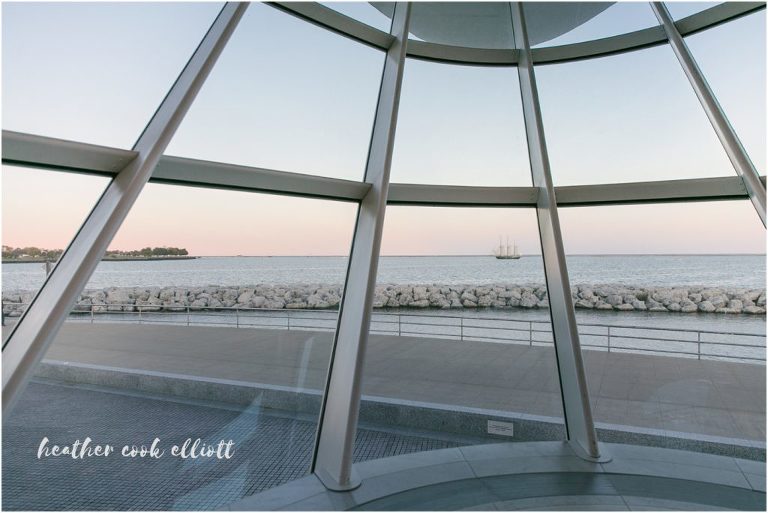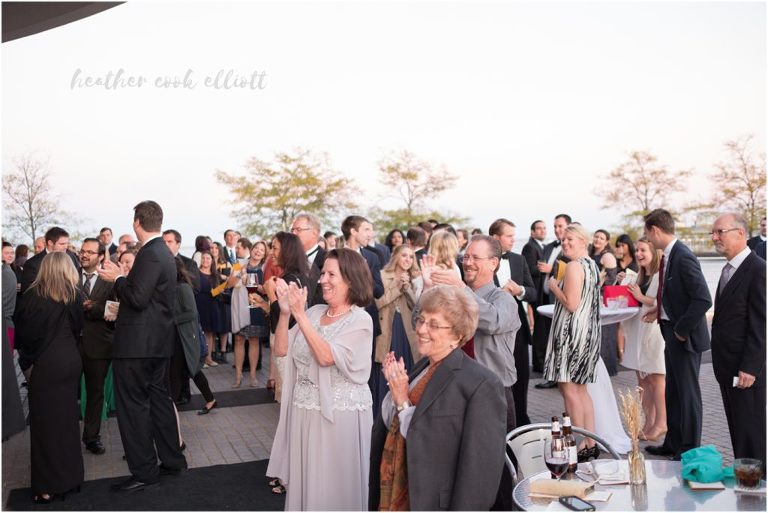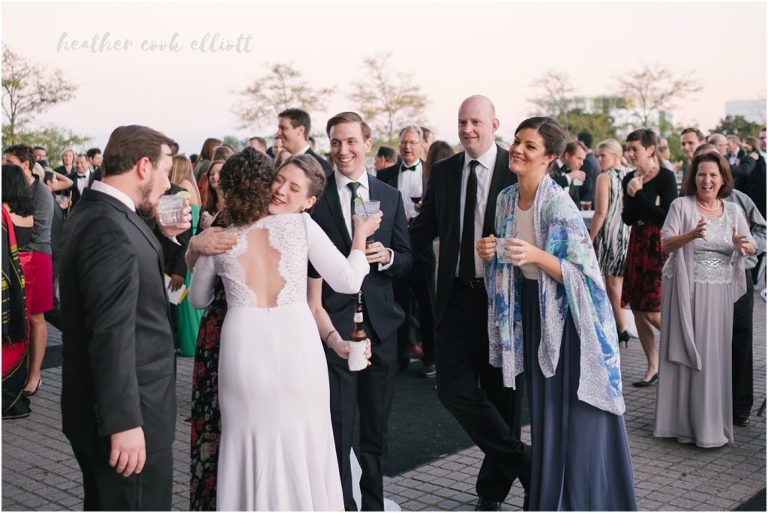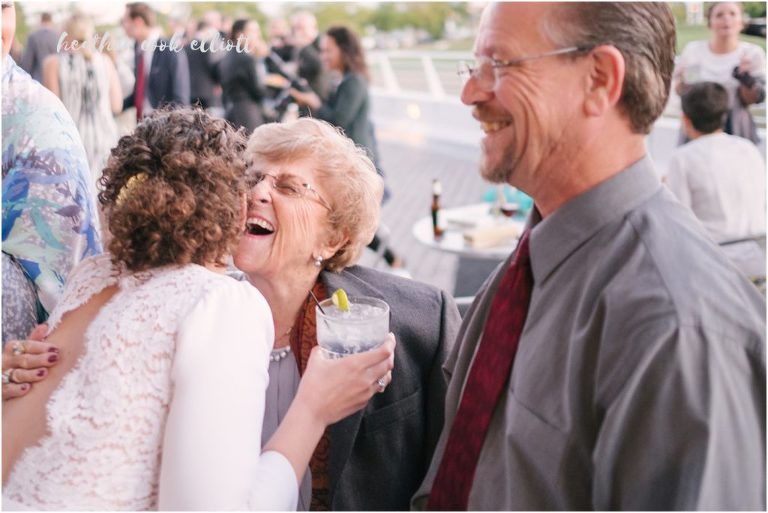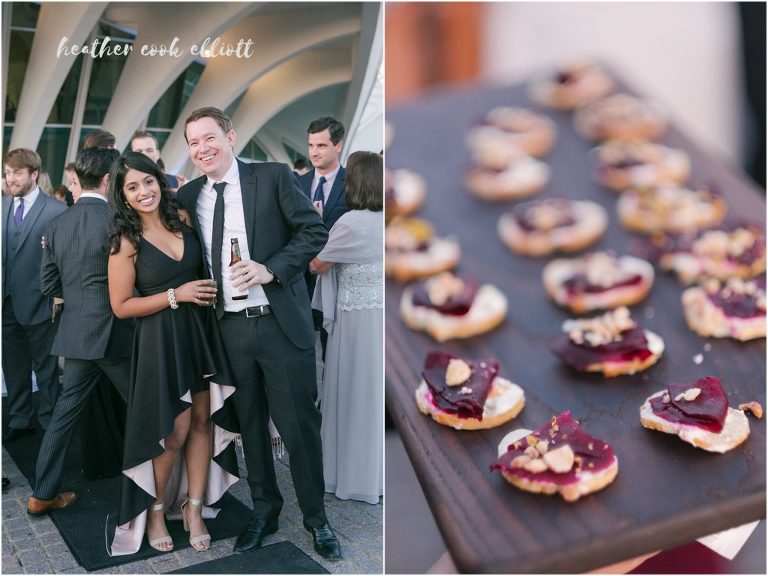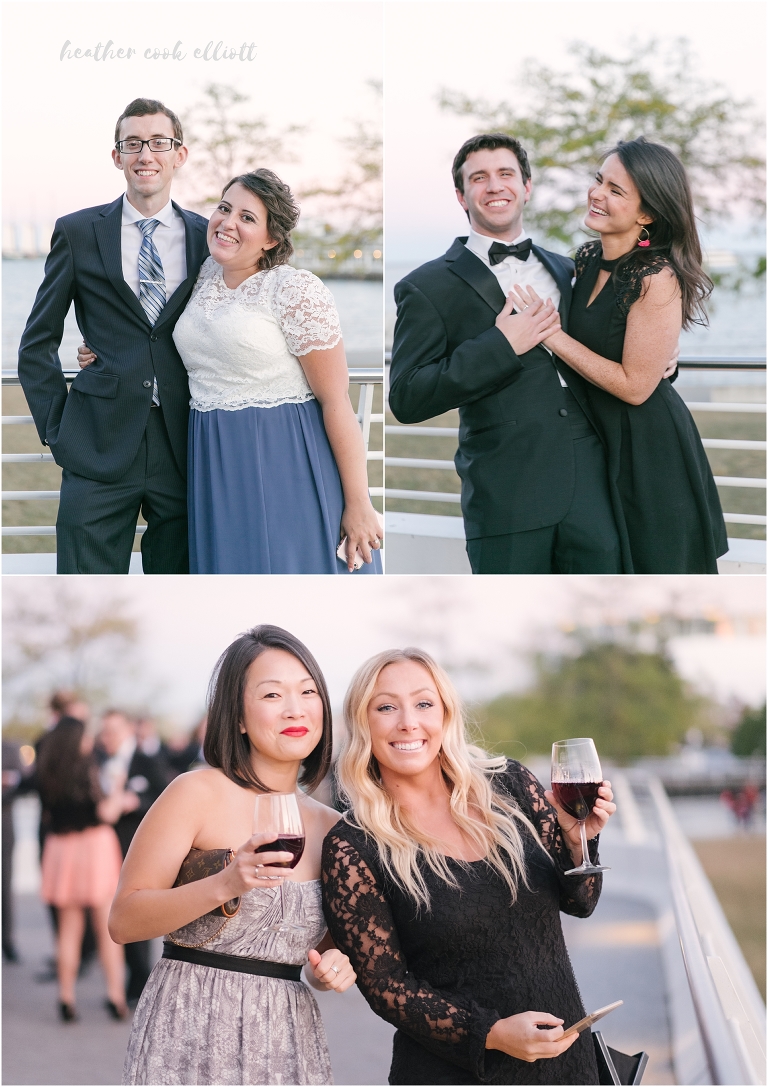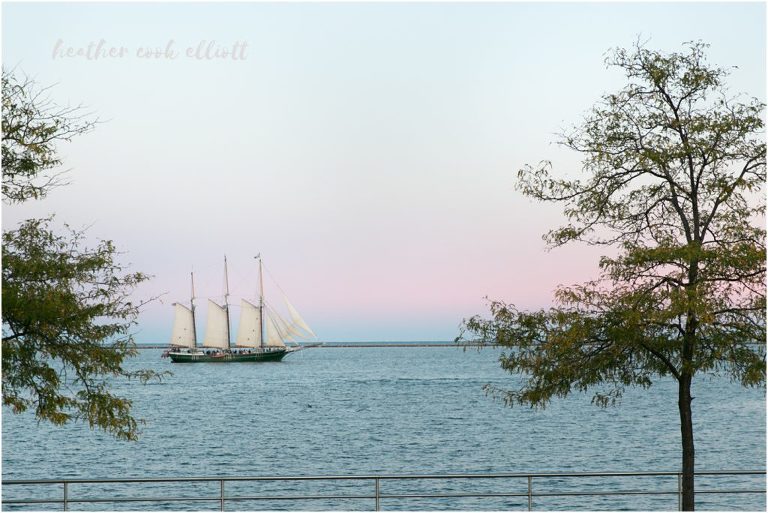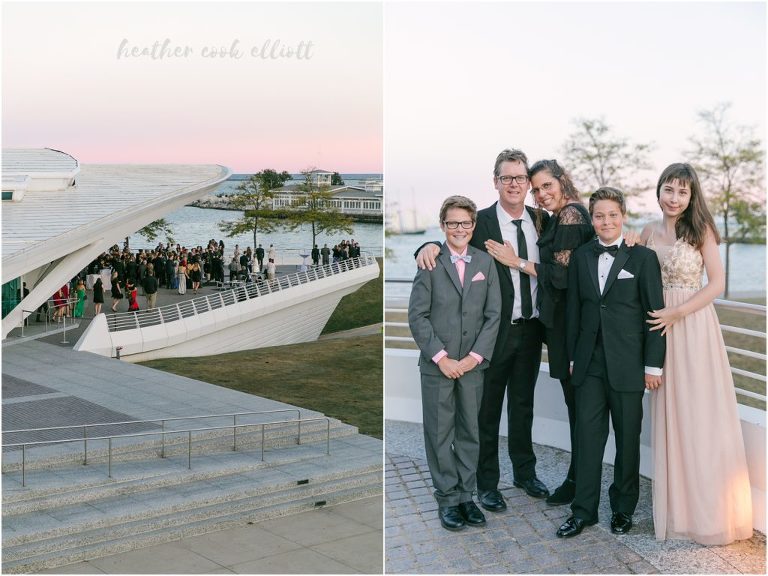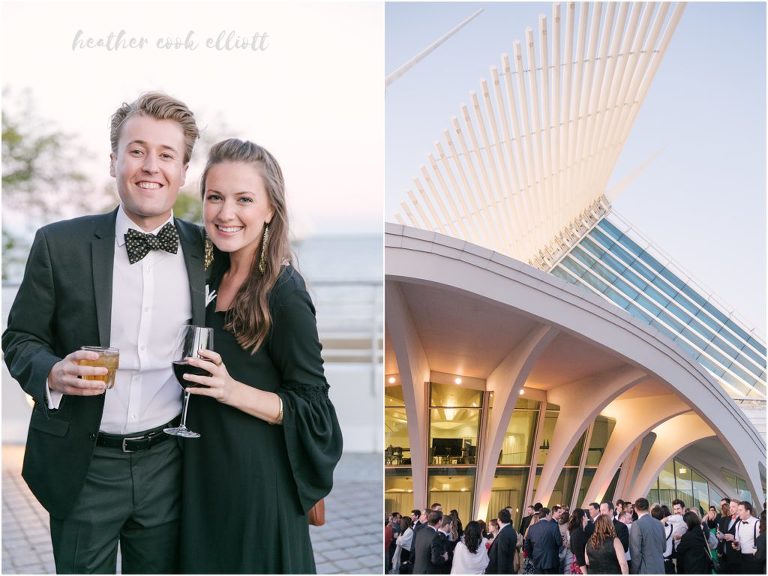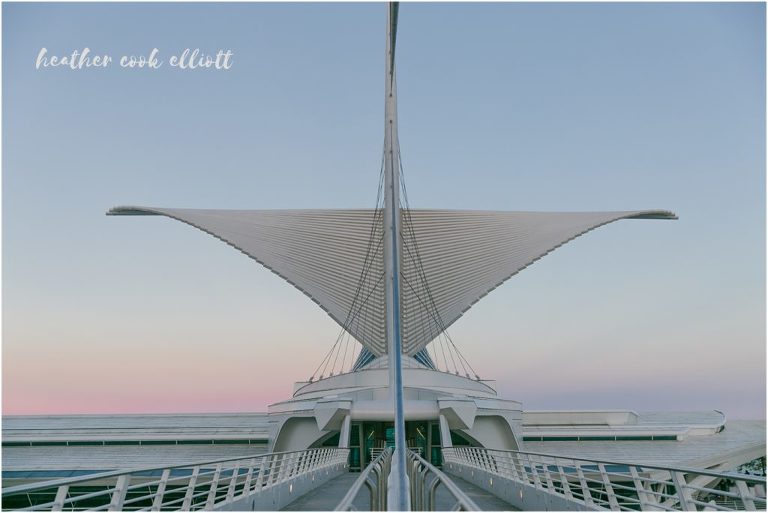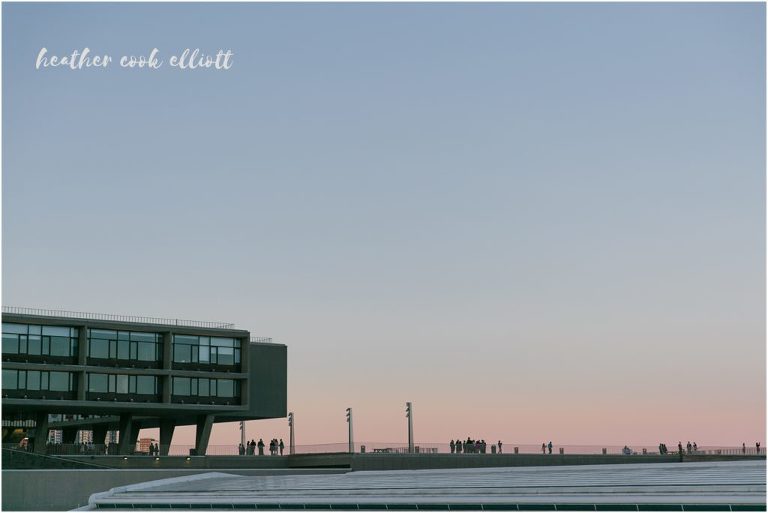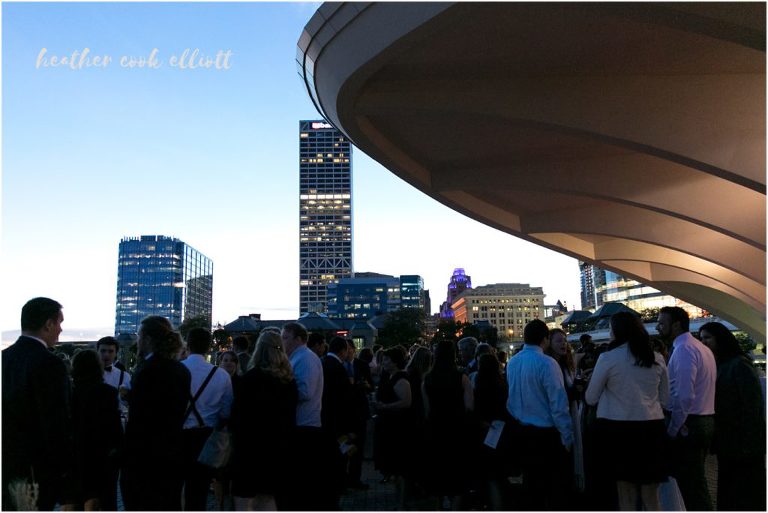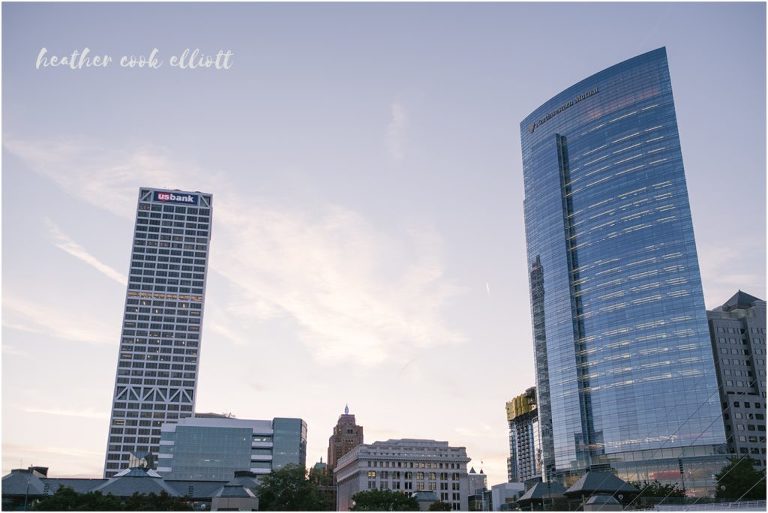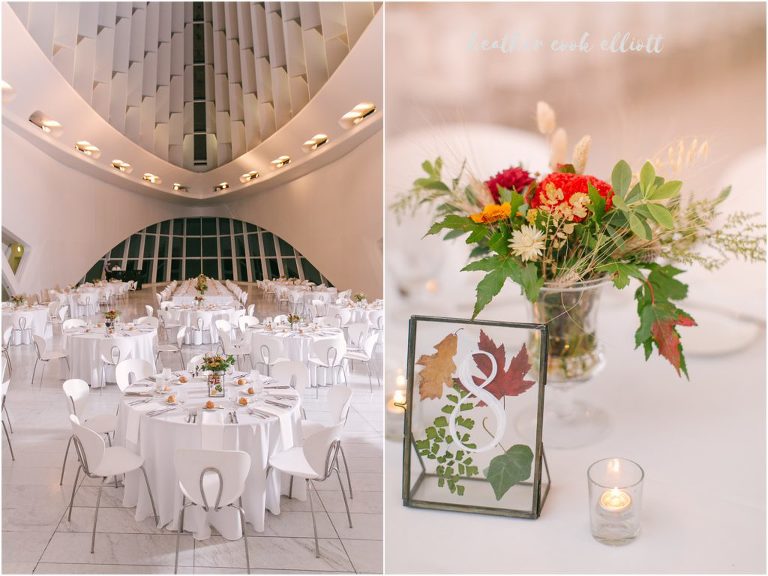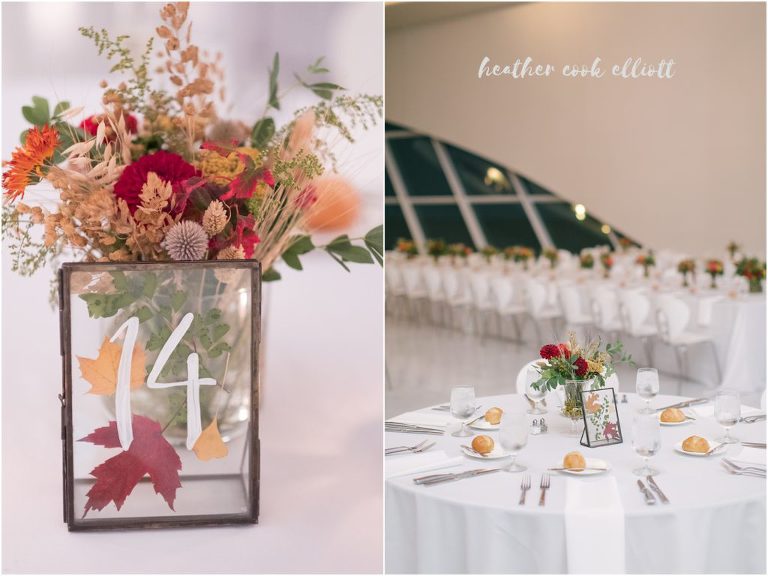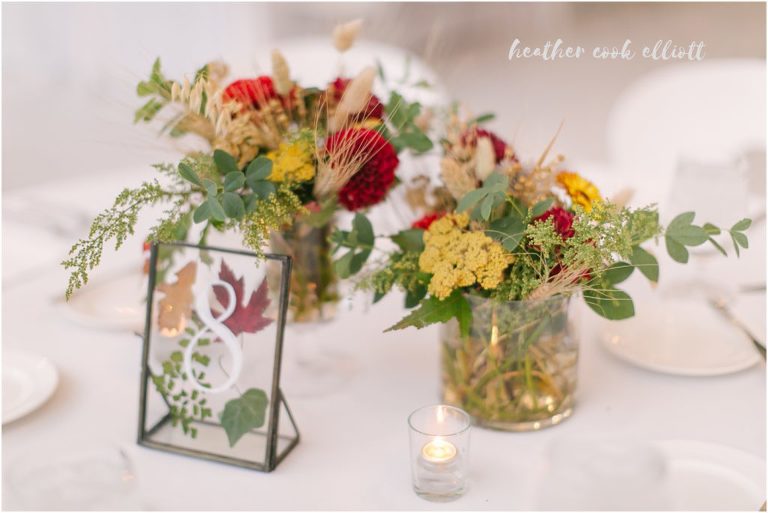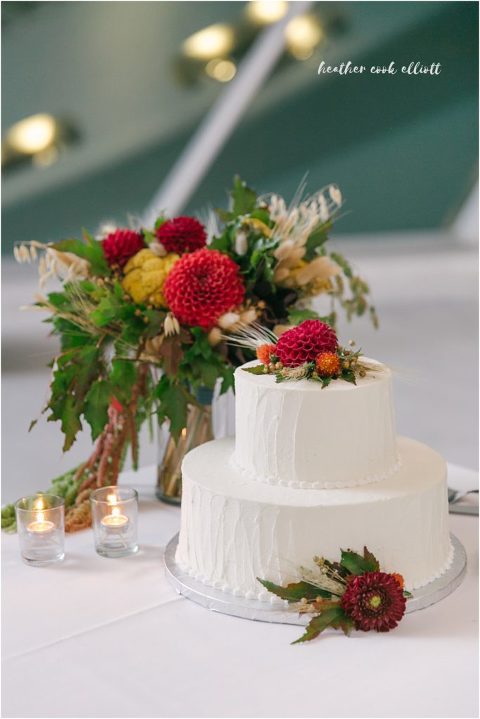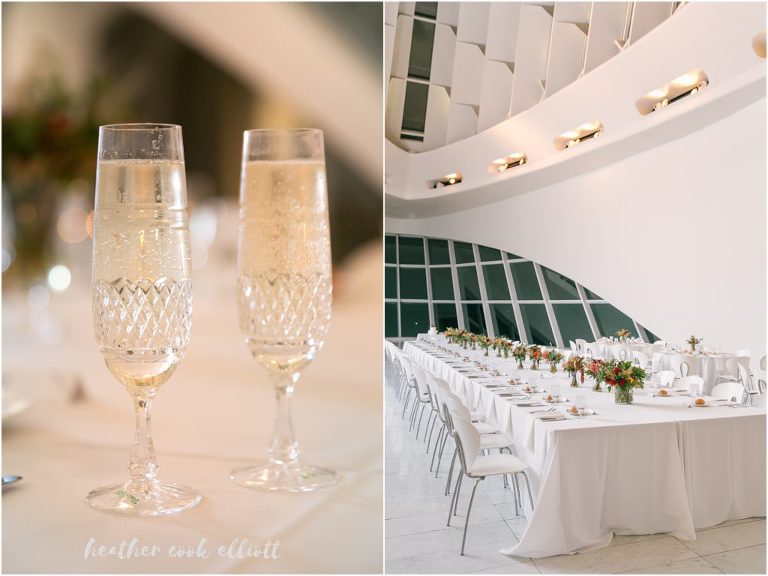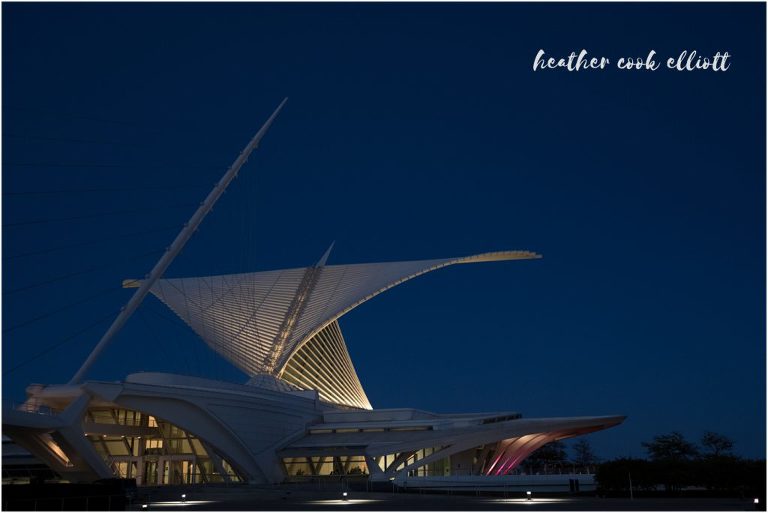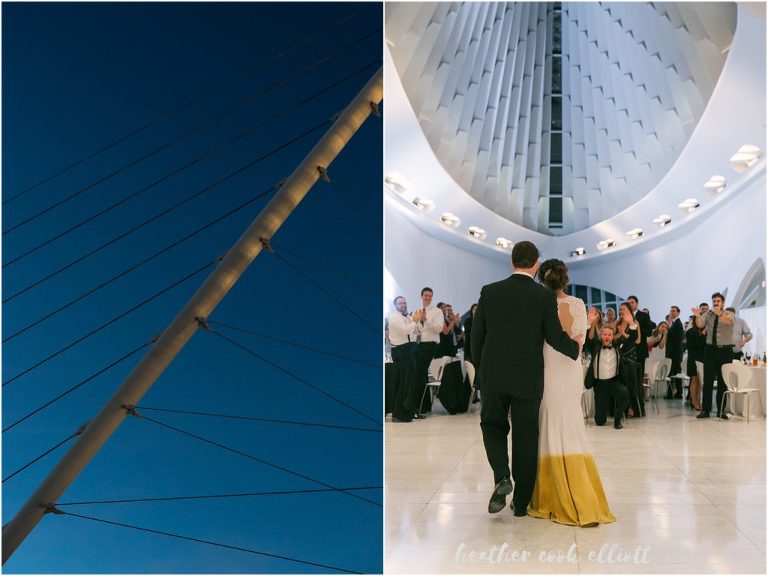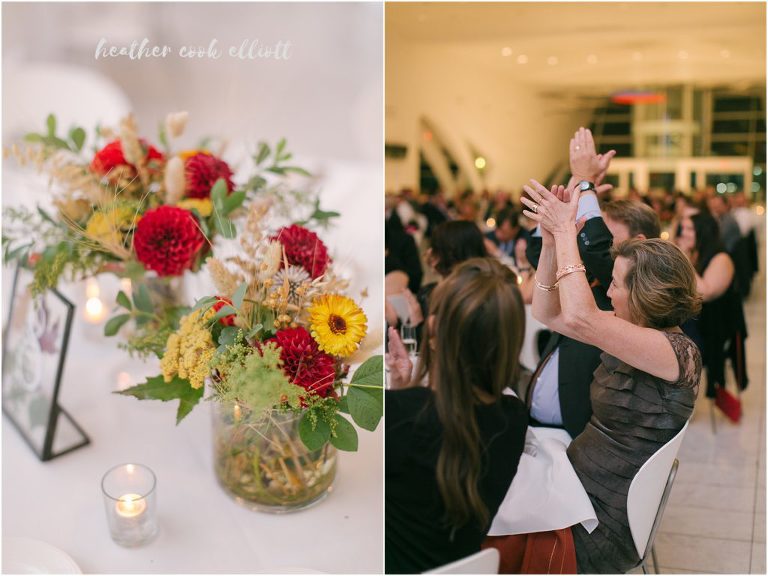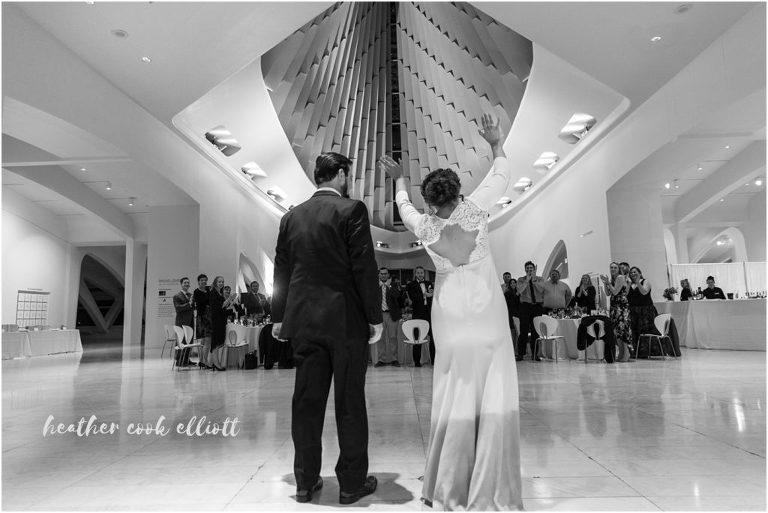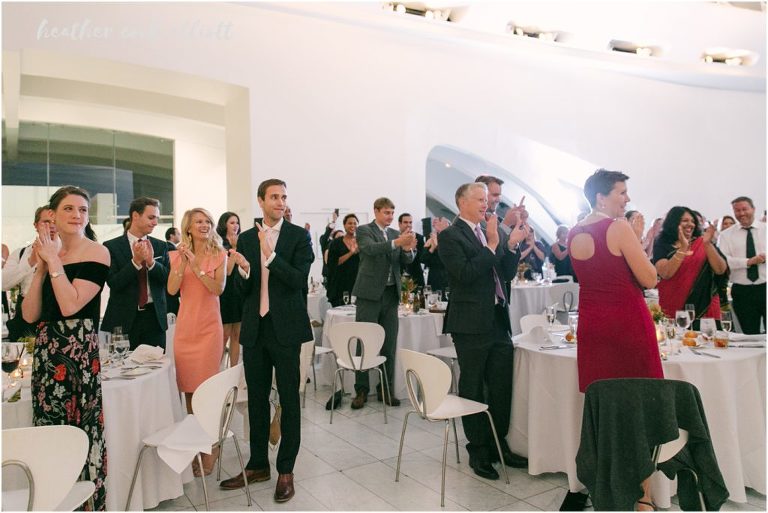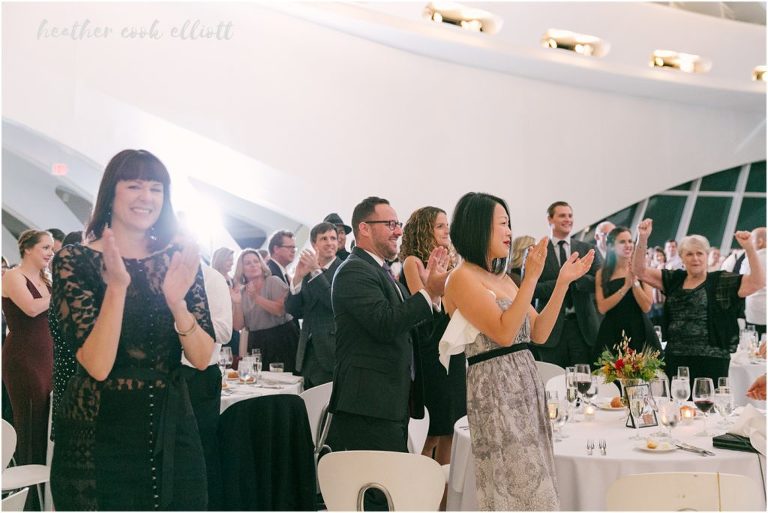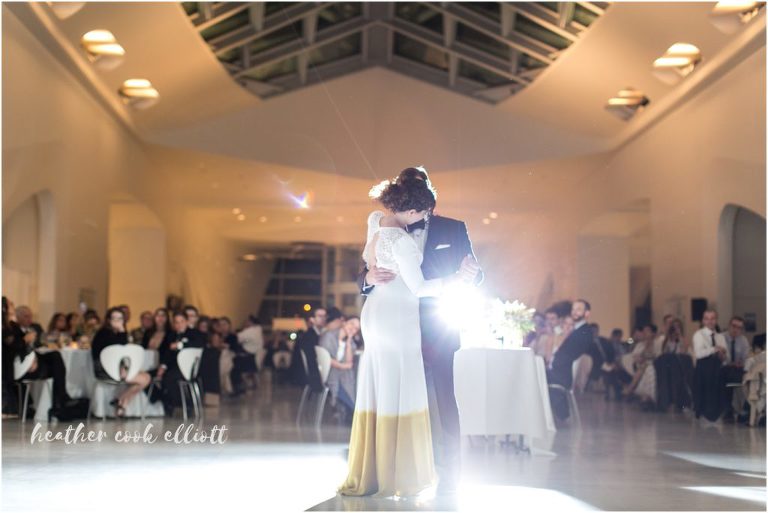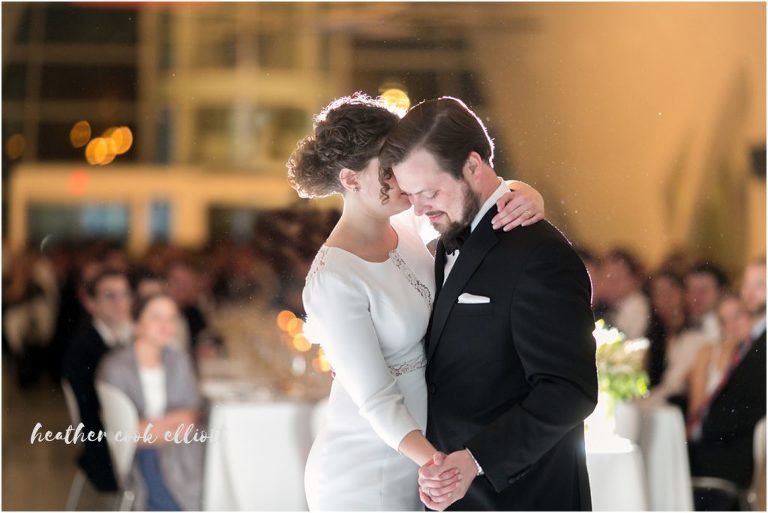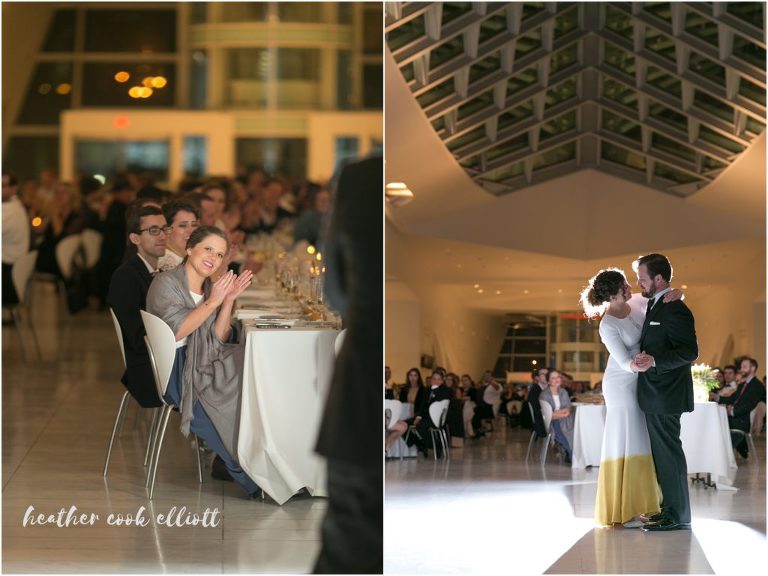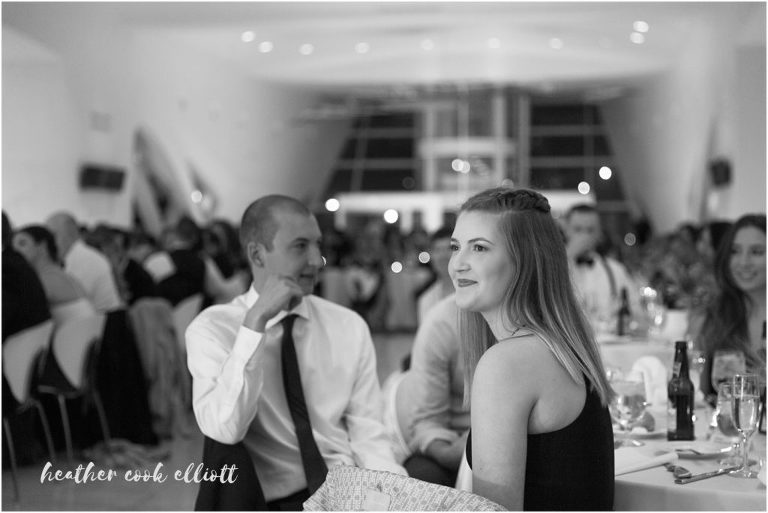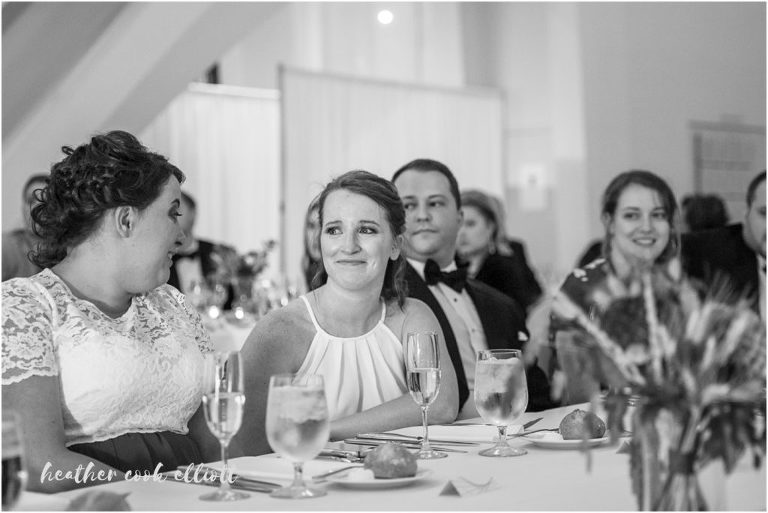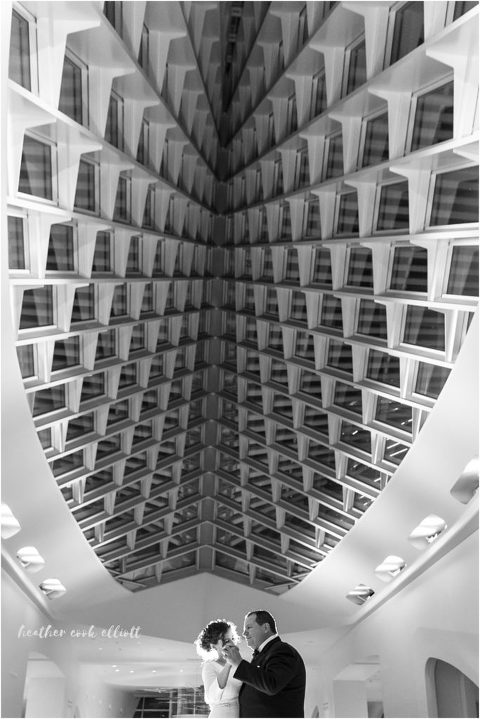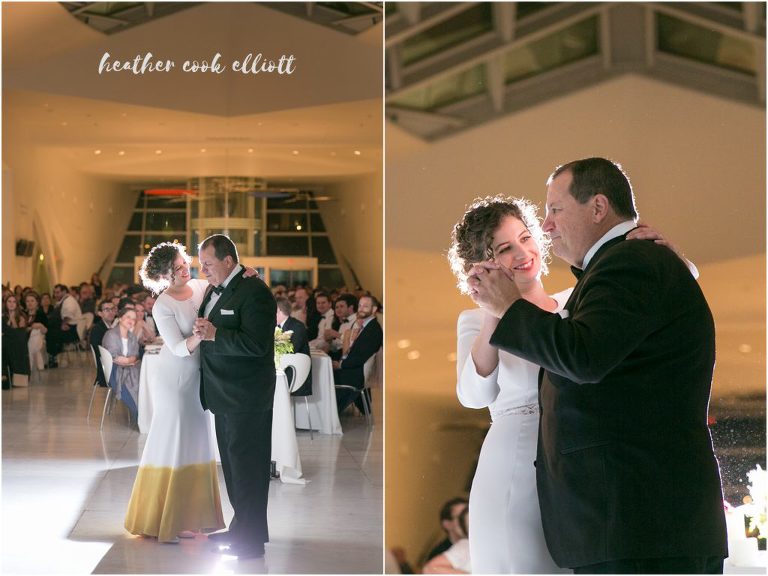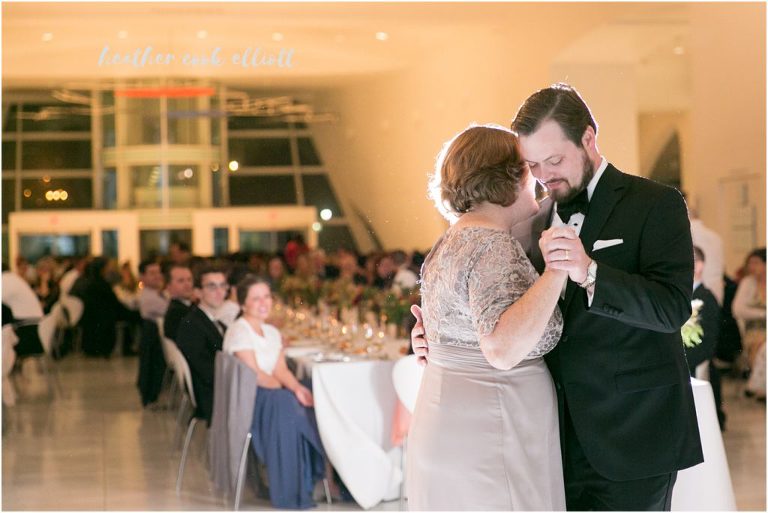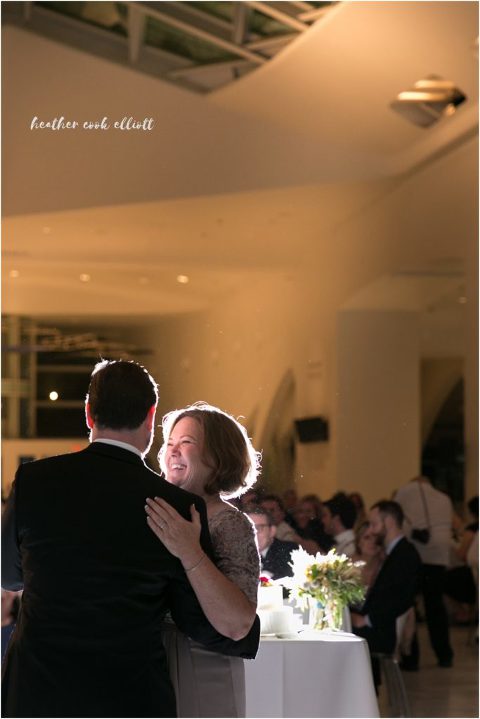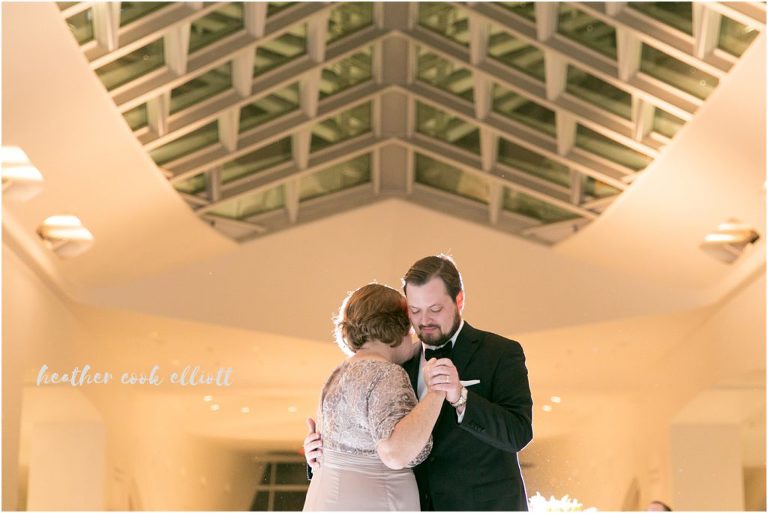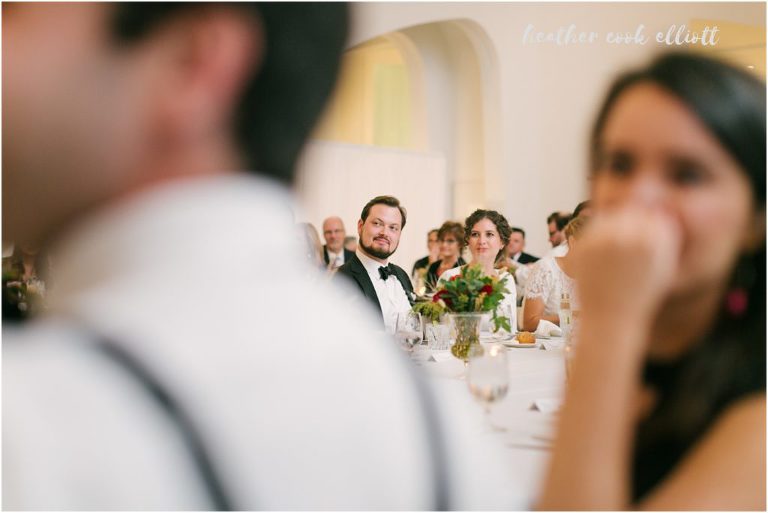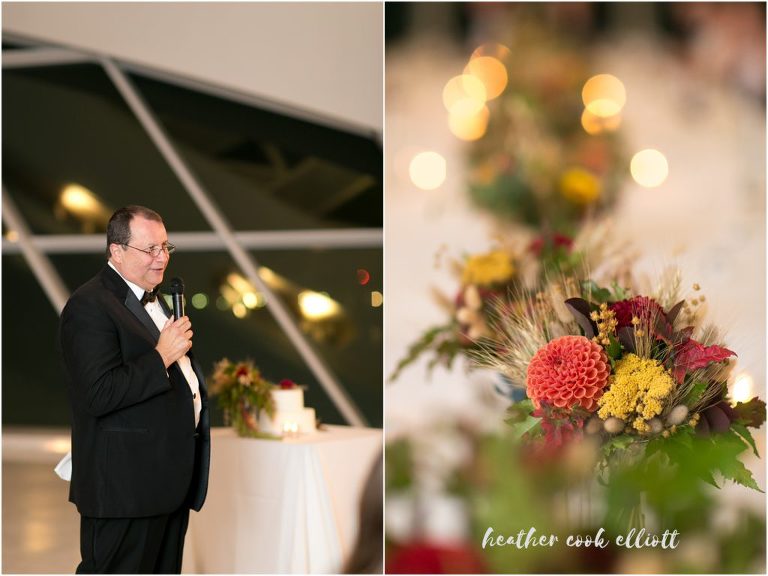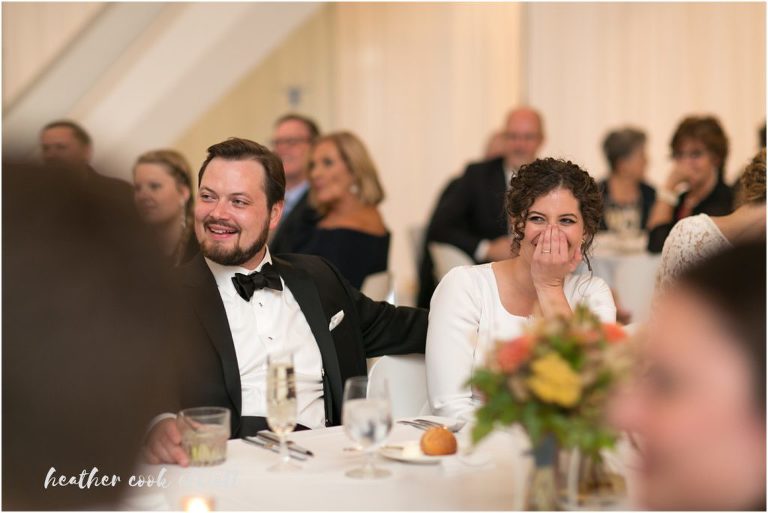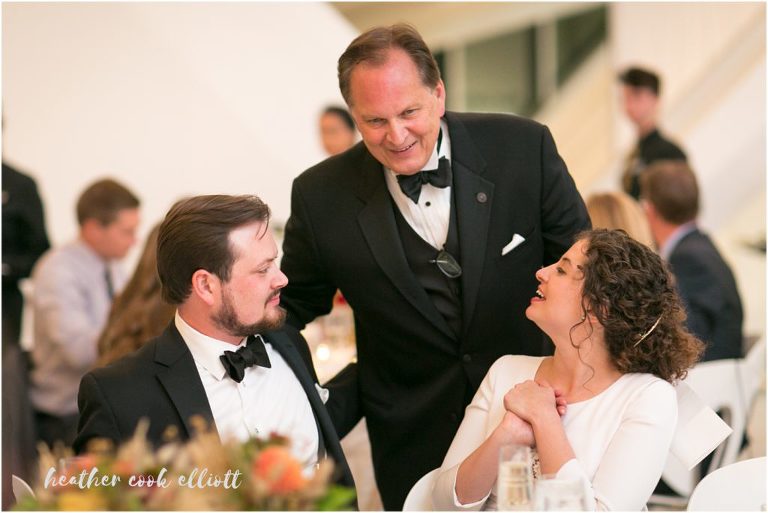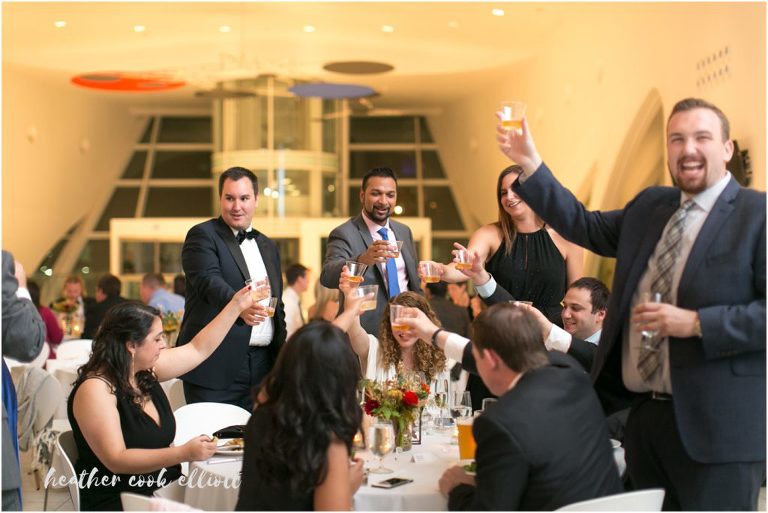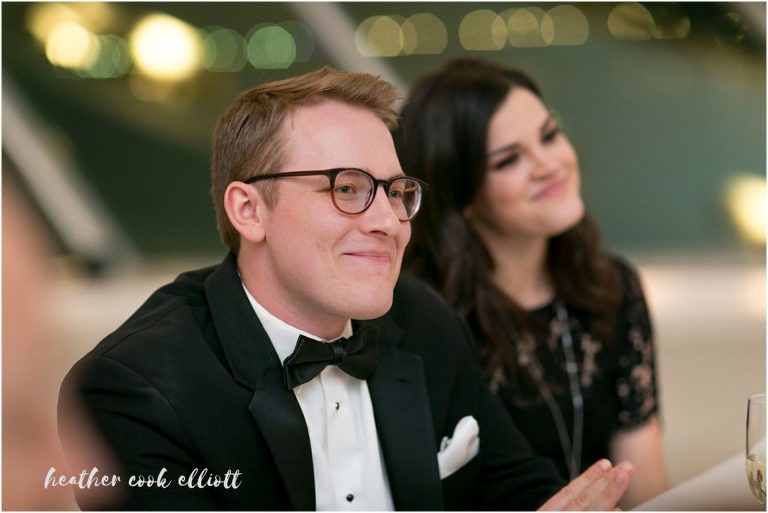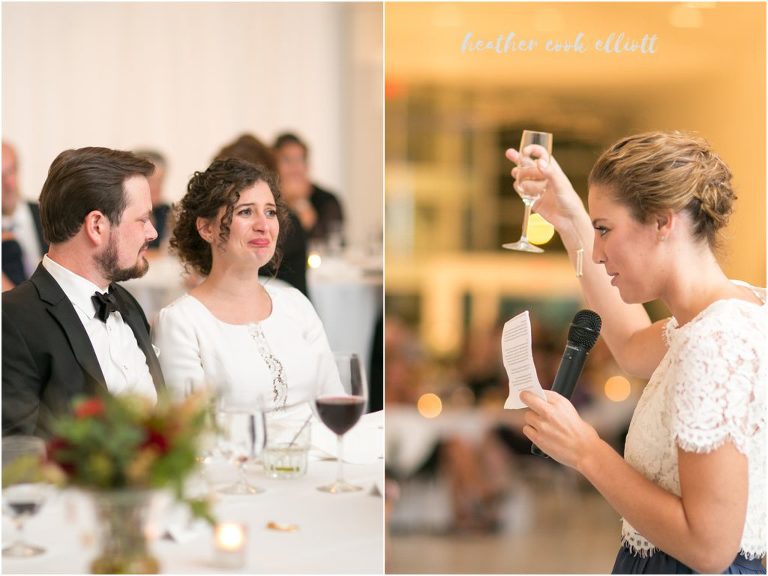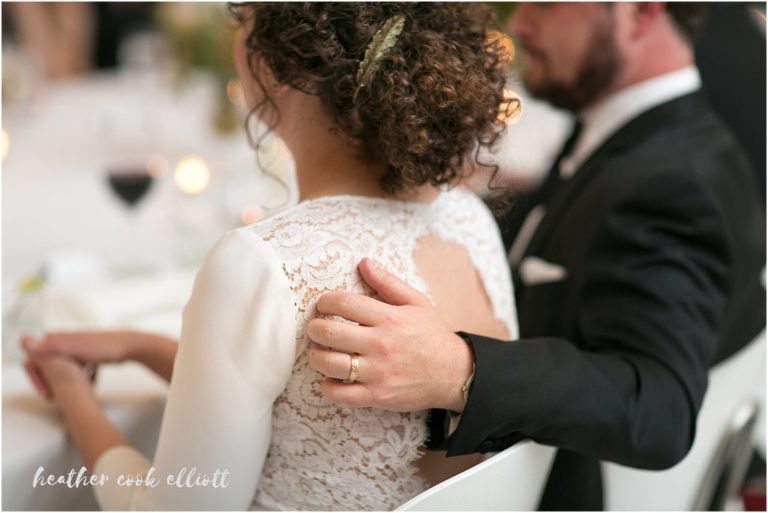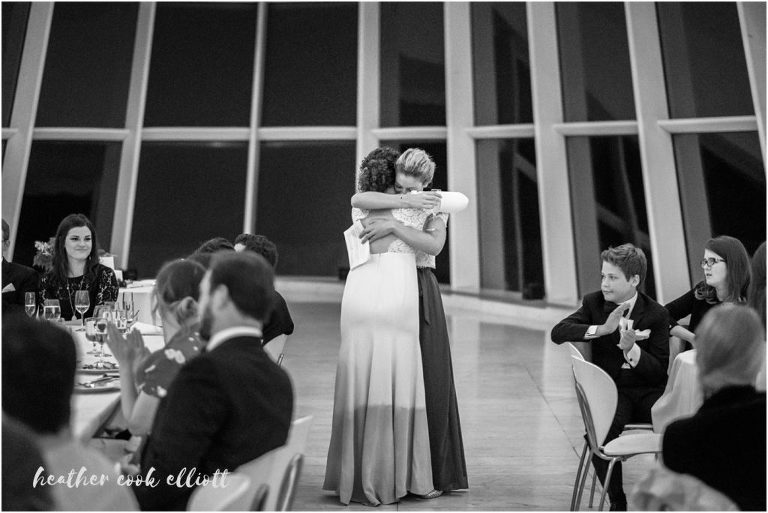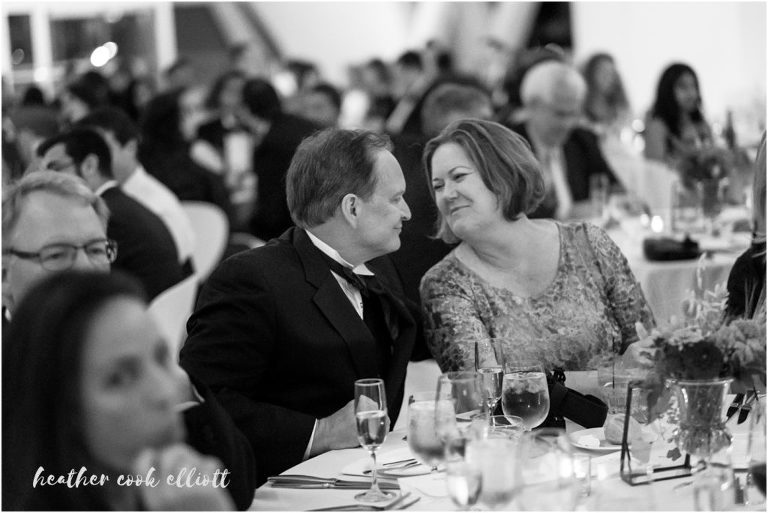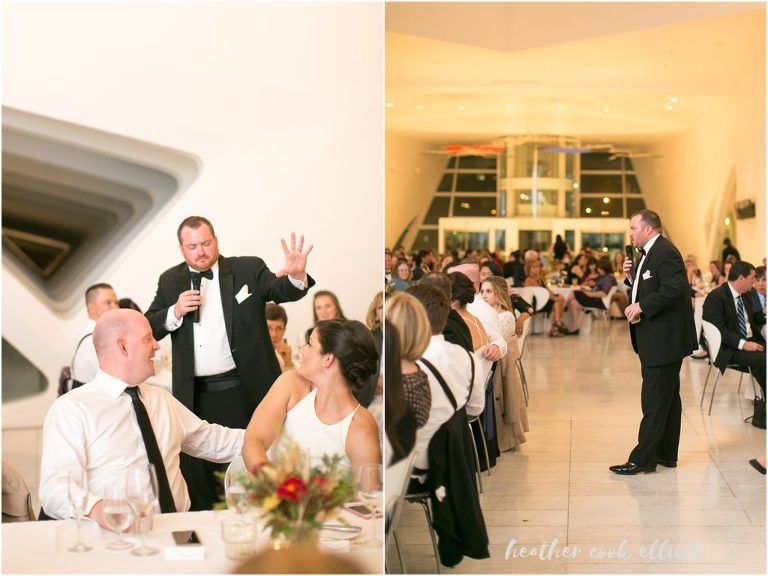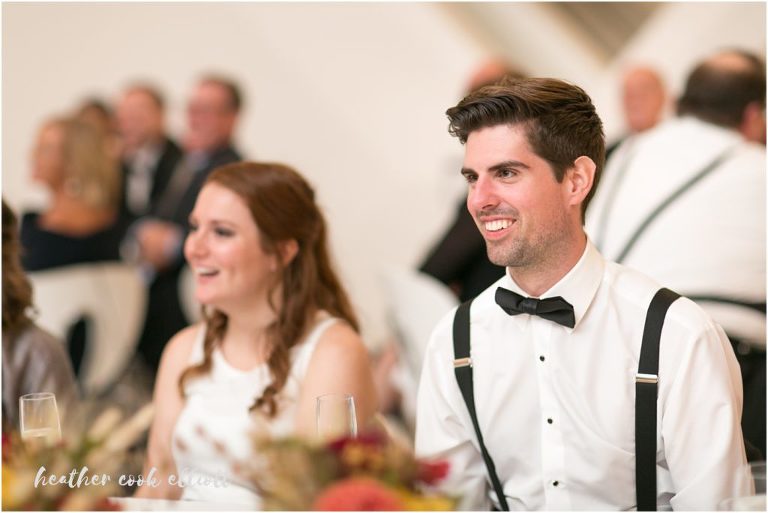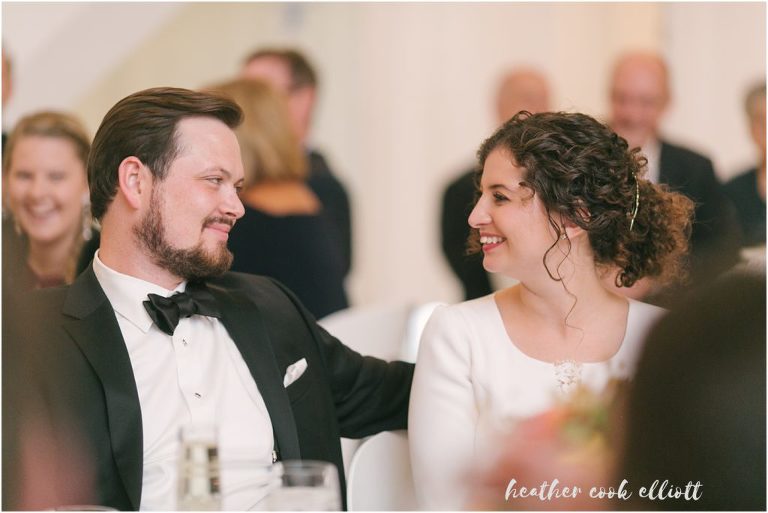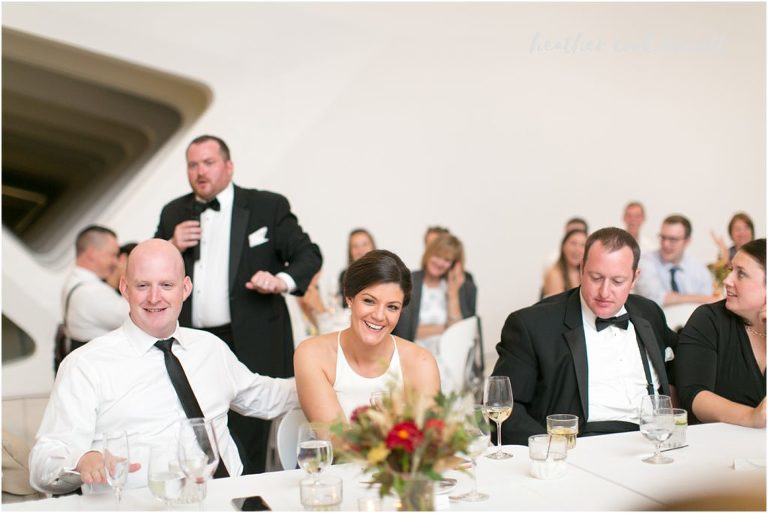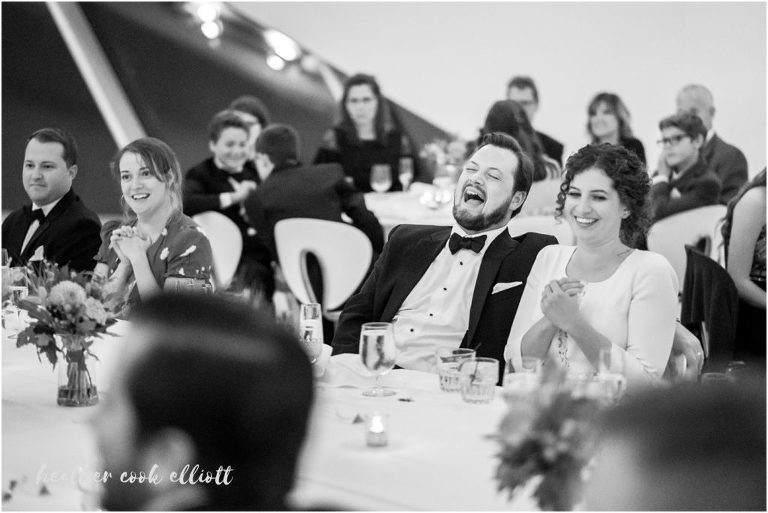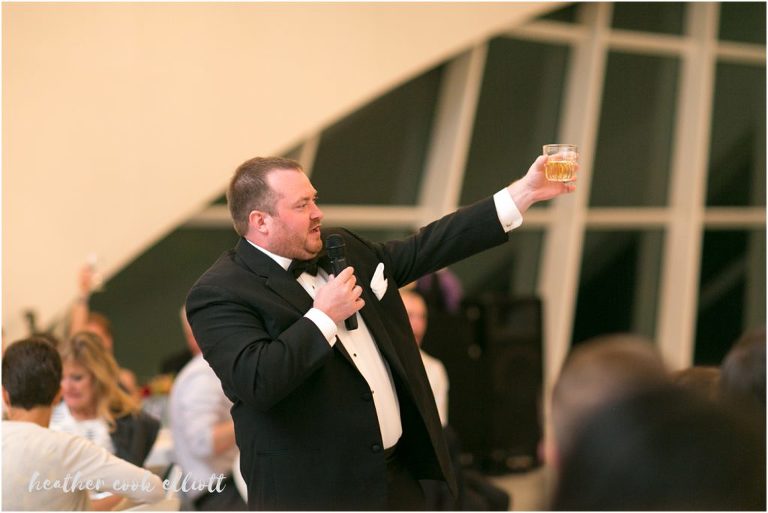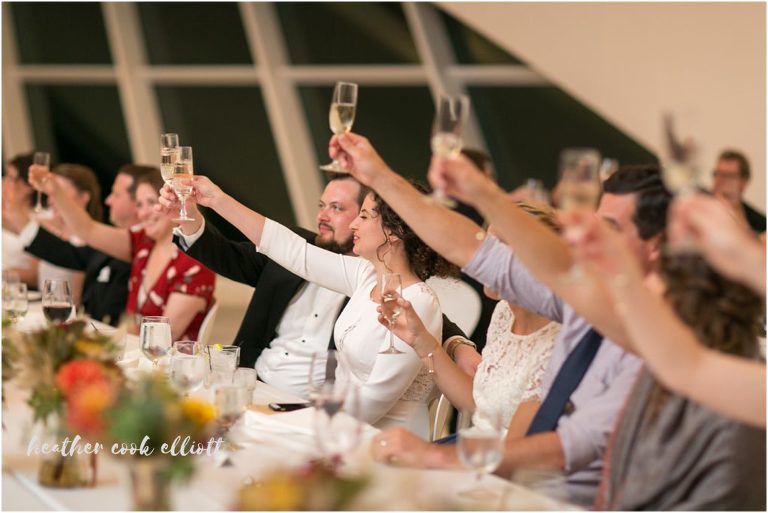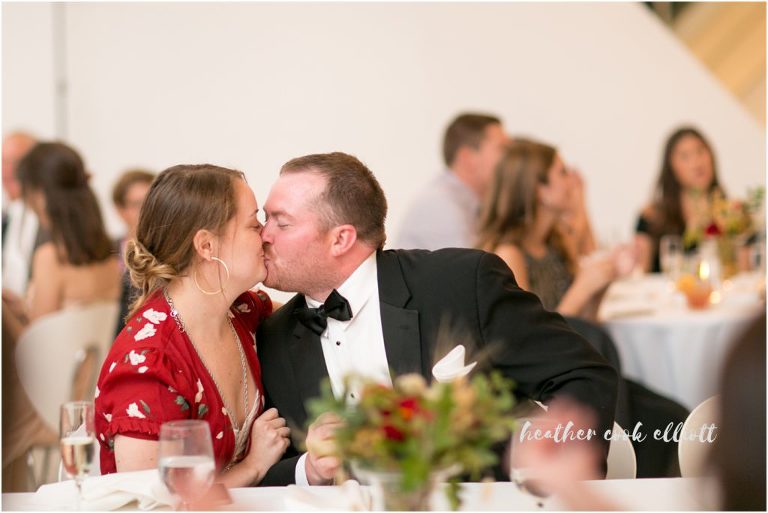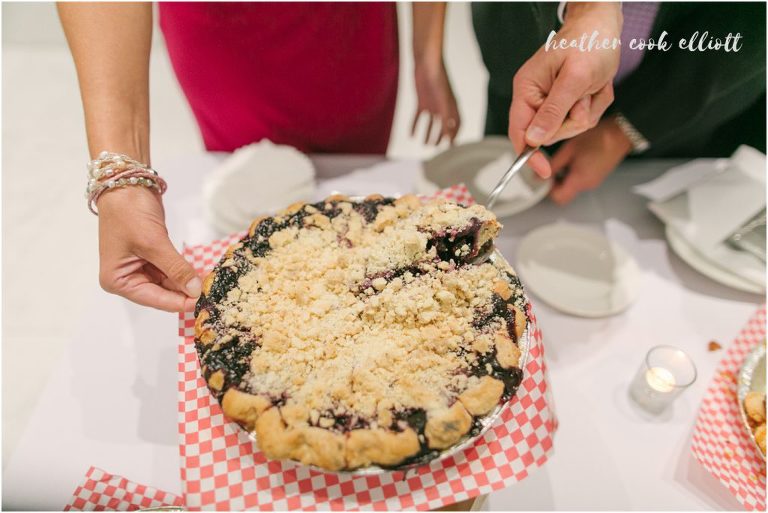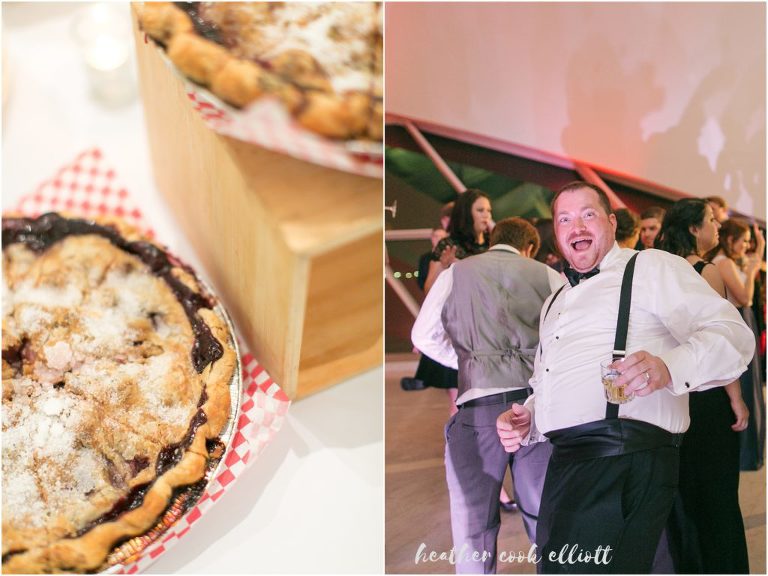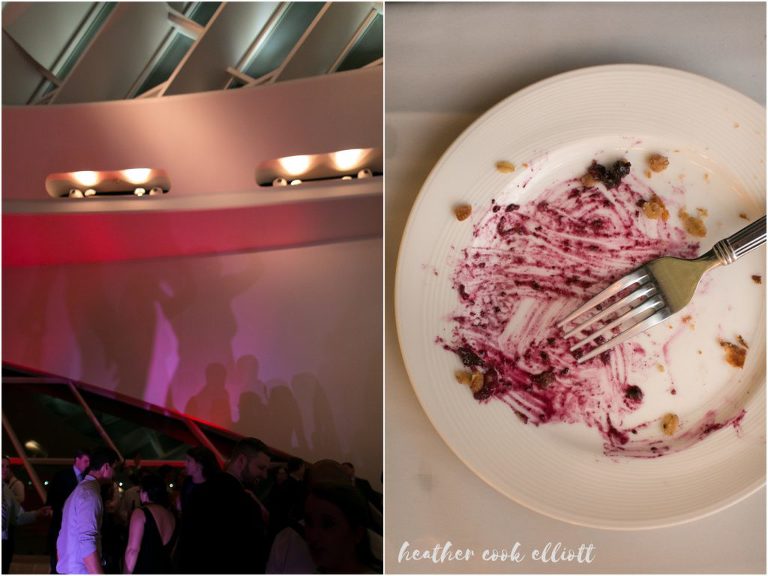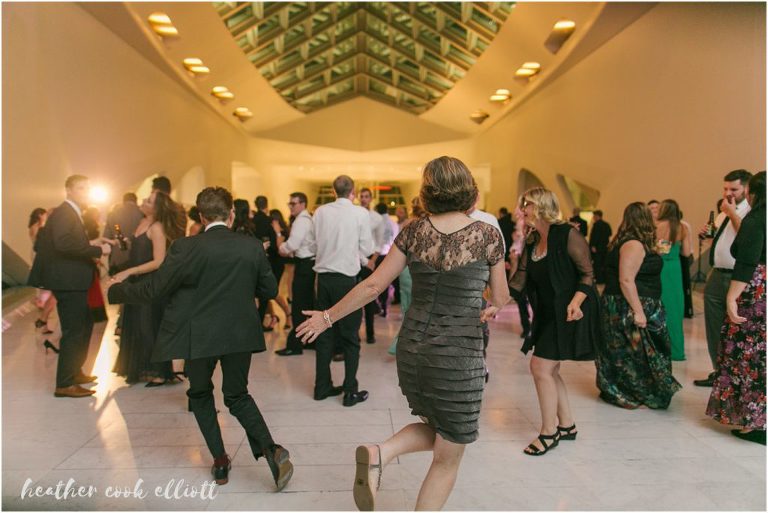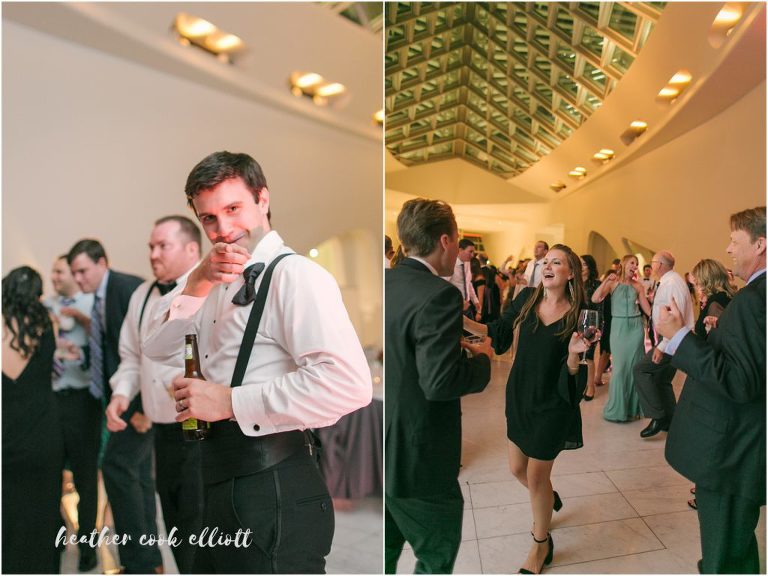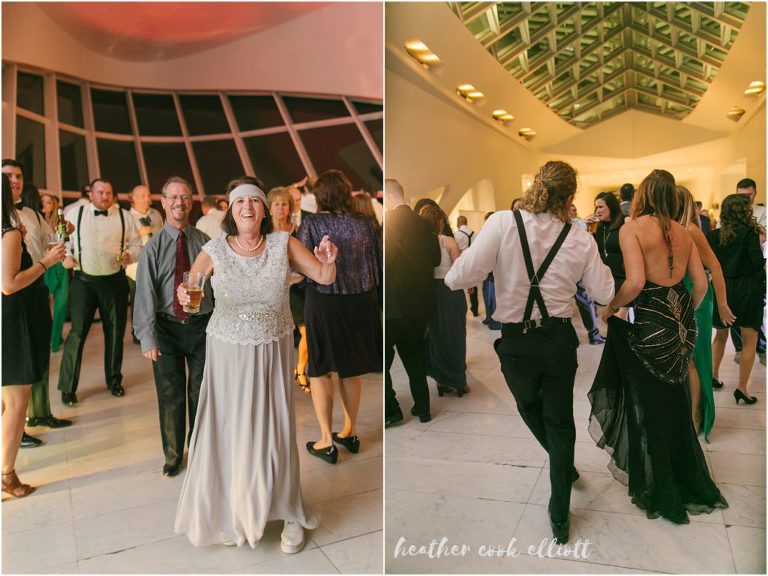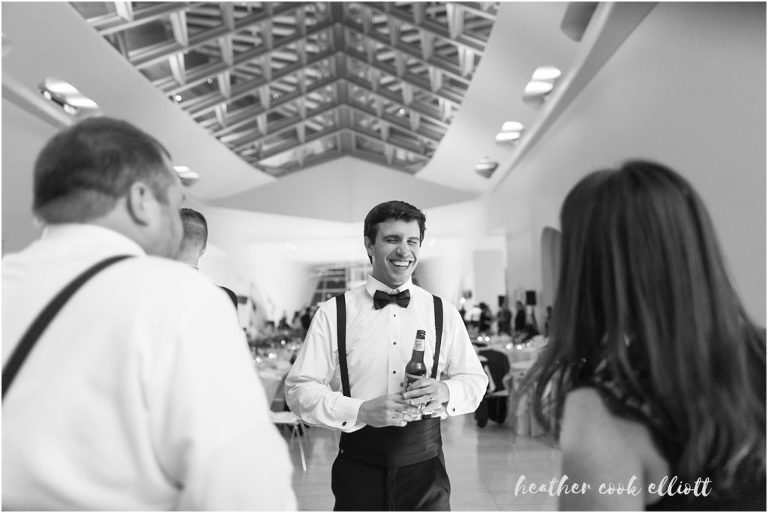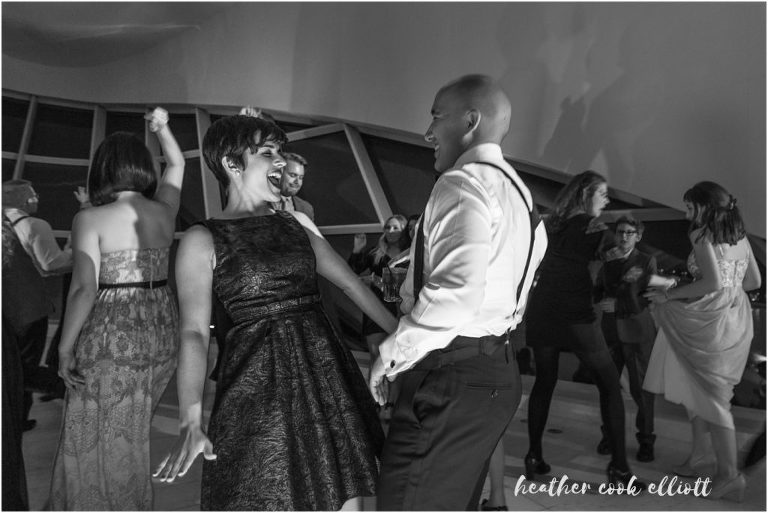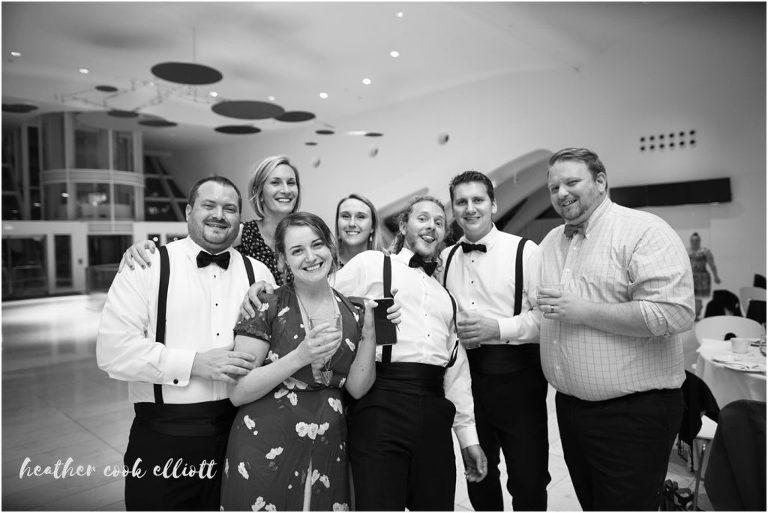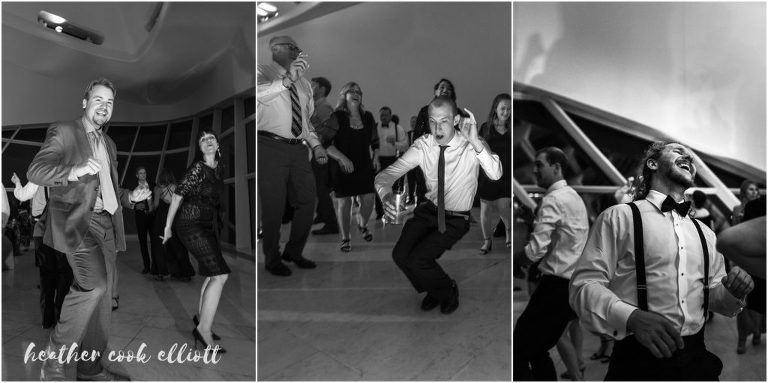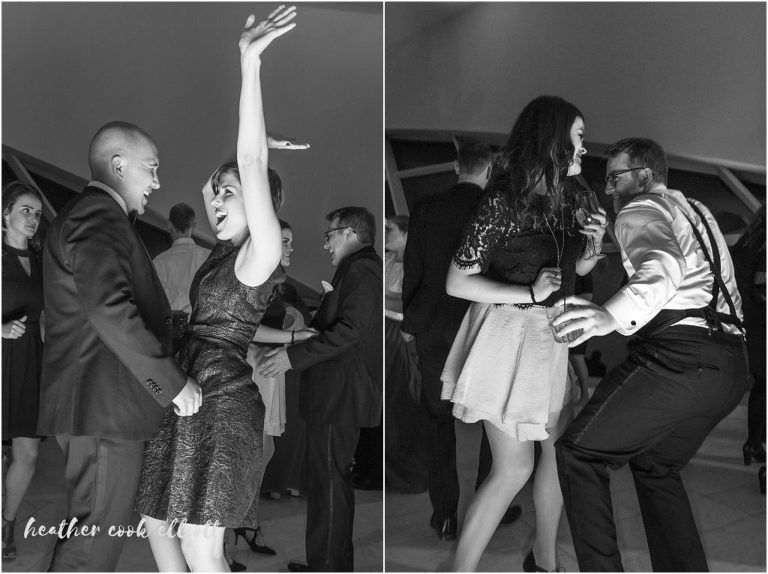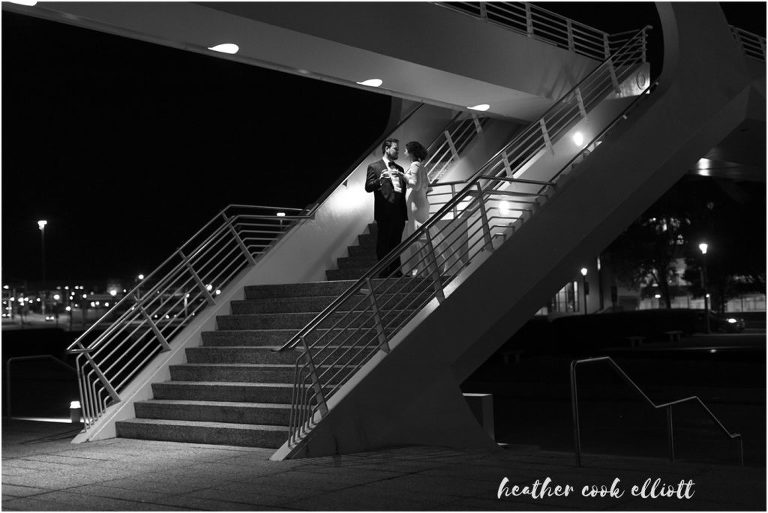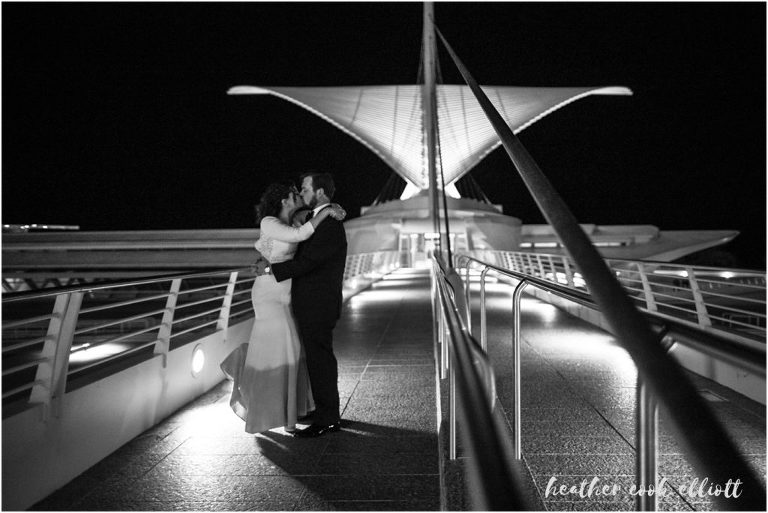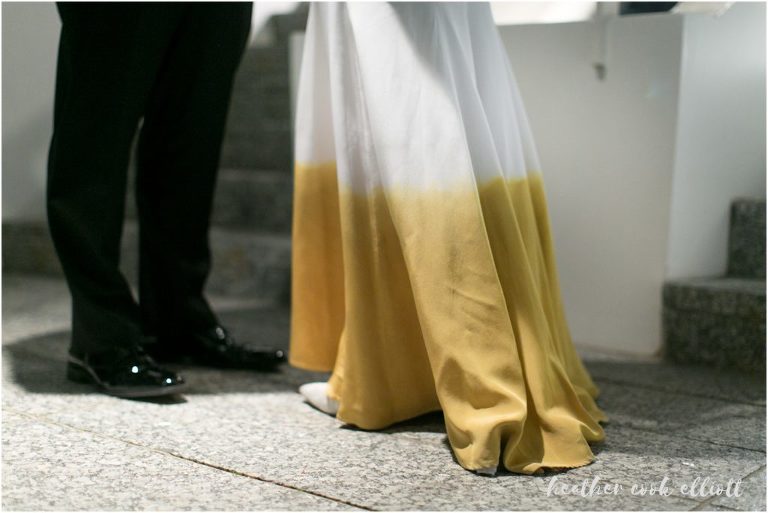 The Details ~
Venue: Milwaukee Art Museum
Custom Wedding Dress: Alyssa Kristin Bridal
Paper: Bayview Printing Co.
Bride's shoes: Shoes of Prey
Florals: Wood Violet
Music & Lighting: Milwaukee Airwaves
Street Mural: The Couto Bros.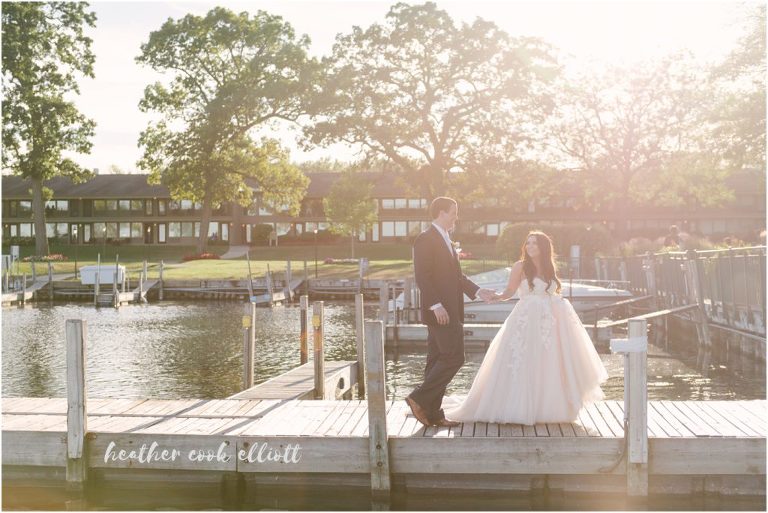 Weddings are about two people tying their lives together "officially" but most weddings are really about tying families together. In laws become friends with one another, siblings become best men and maids of honor, moms and dads dream together about the day that their babies saying I Do will make them grandparents. Amy & Zach most certainly had this kind of wedding where family is at the forefront of each moment from getting dressed to down the aisle, from toasts to first dances. Amy's mom beamed and laughed with her daughter, each of them sharing thoughts about missing the physical presence of Amy's beloved dad, but both along with Amy's brothers and Zach's family did their best to acknowledge his very real presence amongst them. We loved learning that Zach's aunt made a "walk with me dad" charm for Amy's bouquet and her veil included remnants of her mom's wedding dress. In the end it was that kind of emotional and personalized thought that really defined Amy & Zach's exceptionally fun, beautiful, romantic and sun-filled lakeside day. Zach knows exactly how to make Amy laugh and he does so liberally, probably because her laugh is like a pumpkin spice latte come to life – warm, sweet, and totally irresistible. Cheers to Love; Cheers to Amy & Zach ~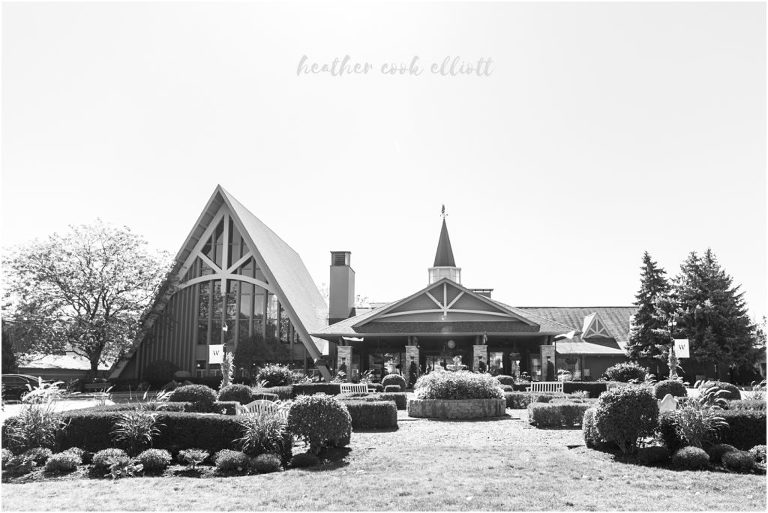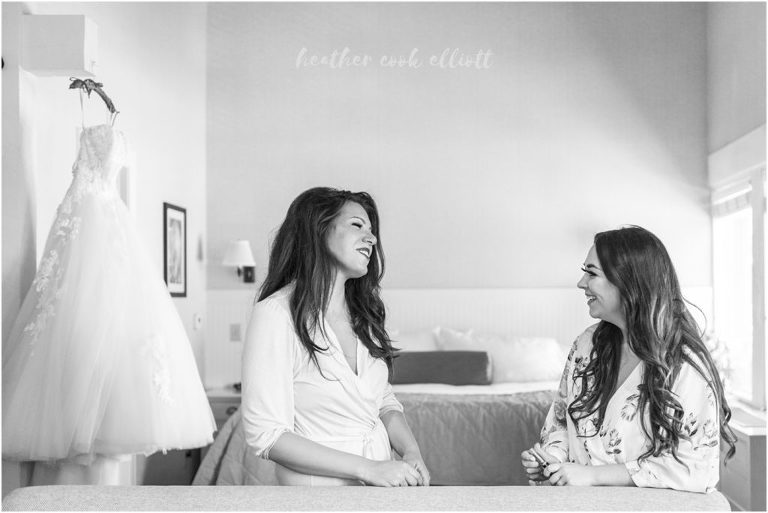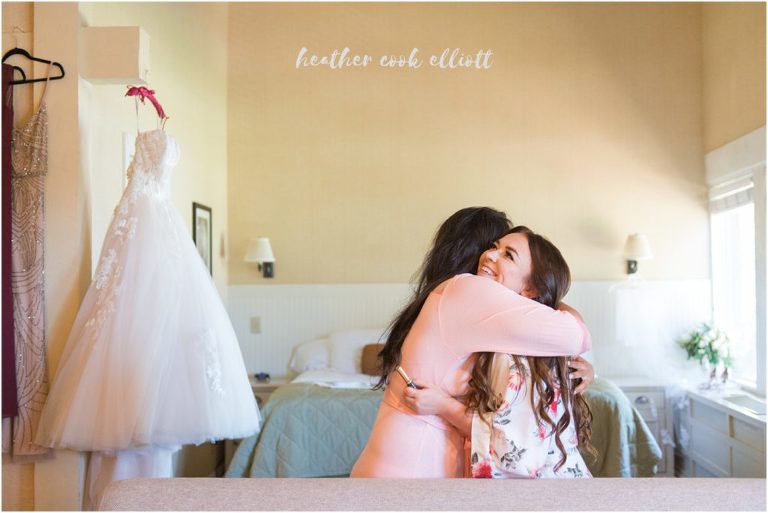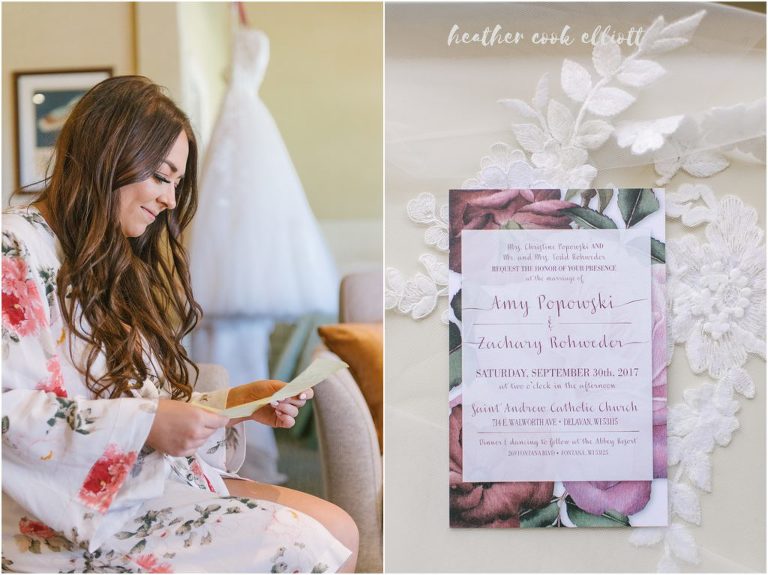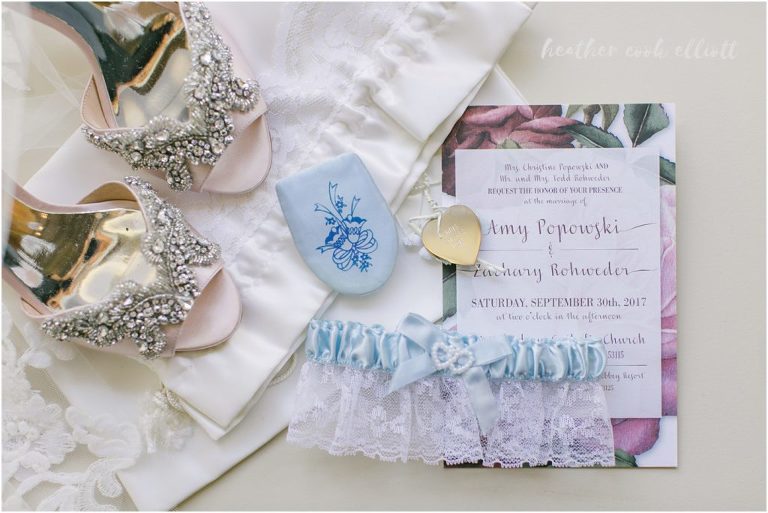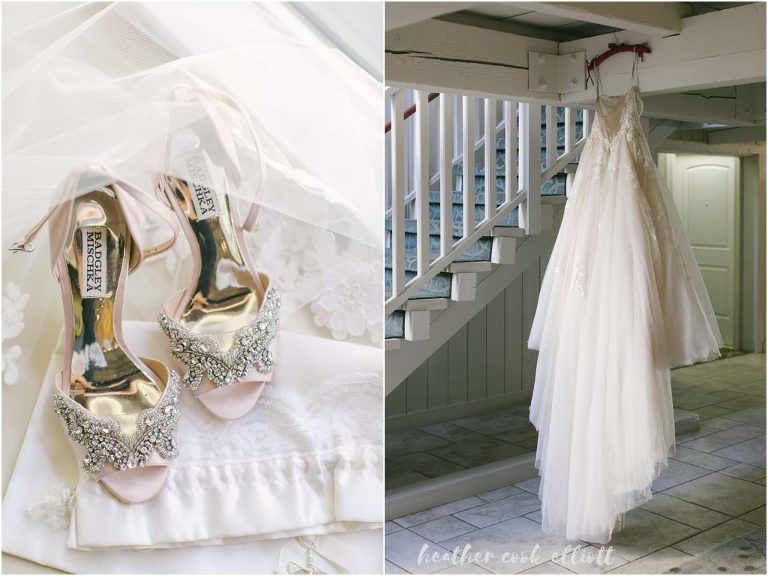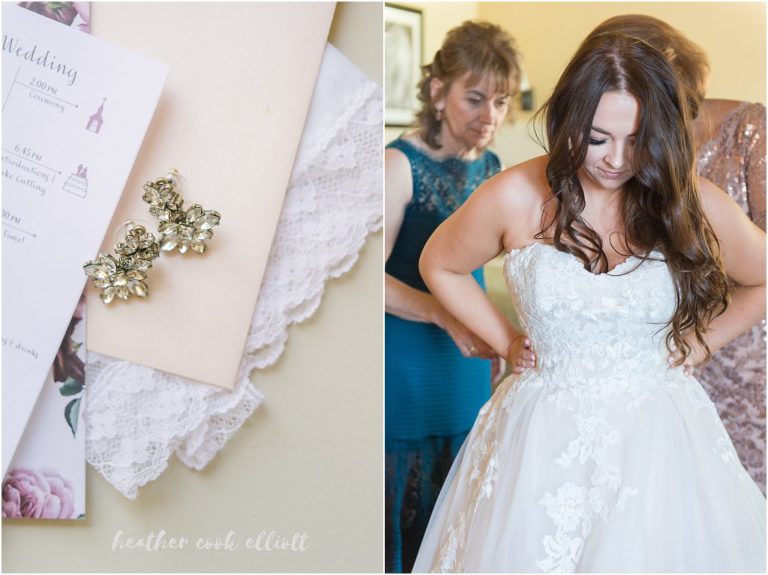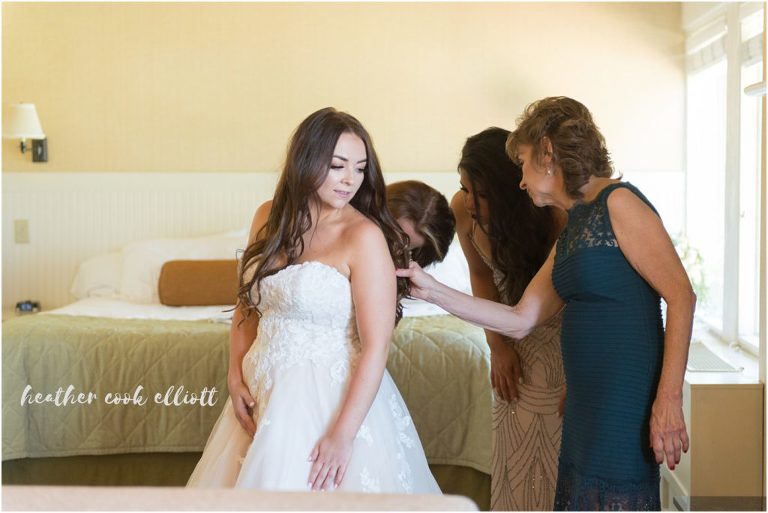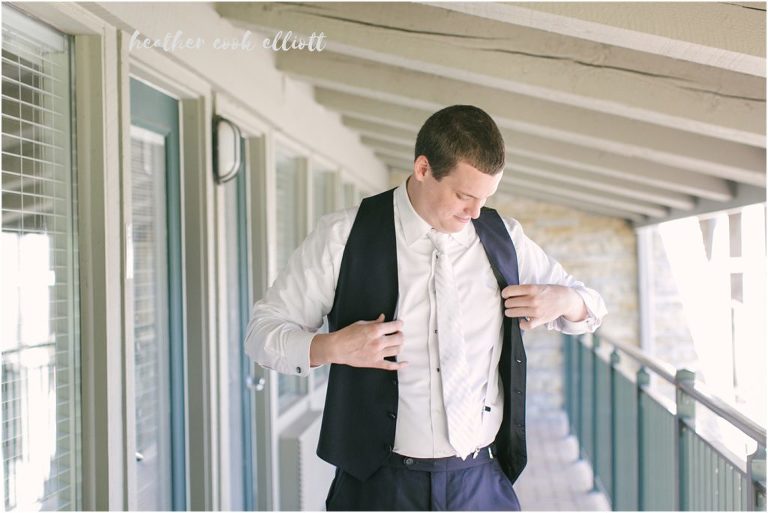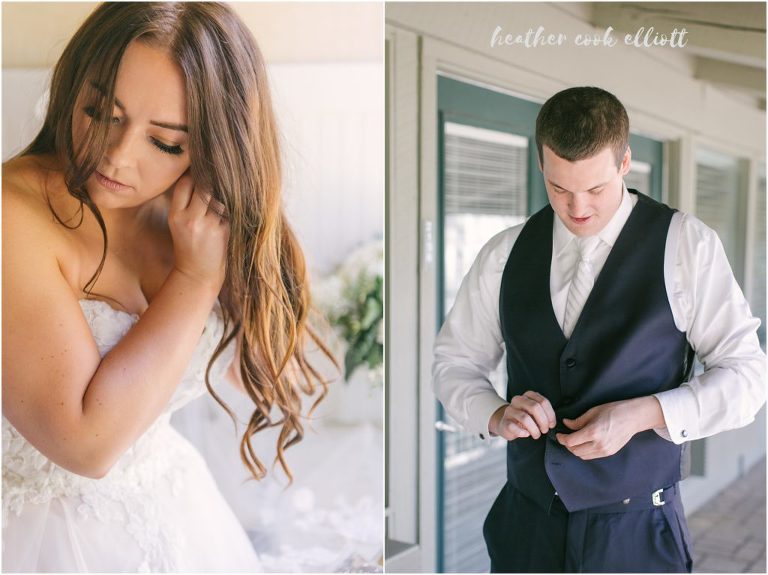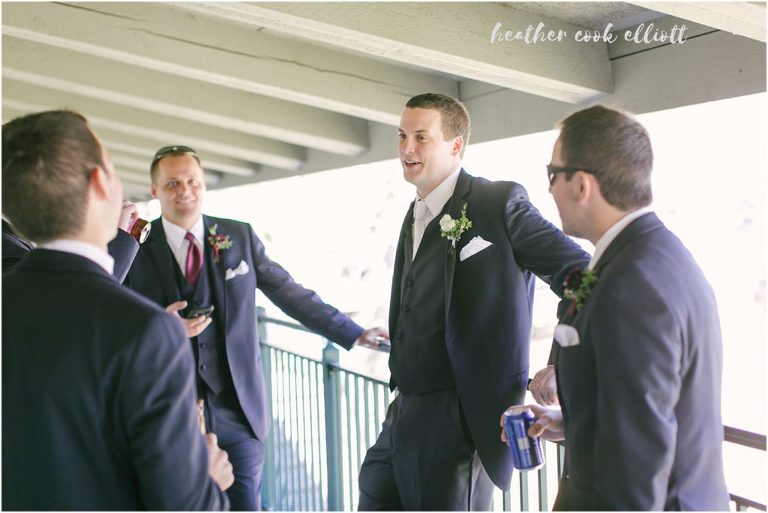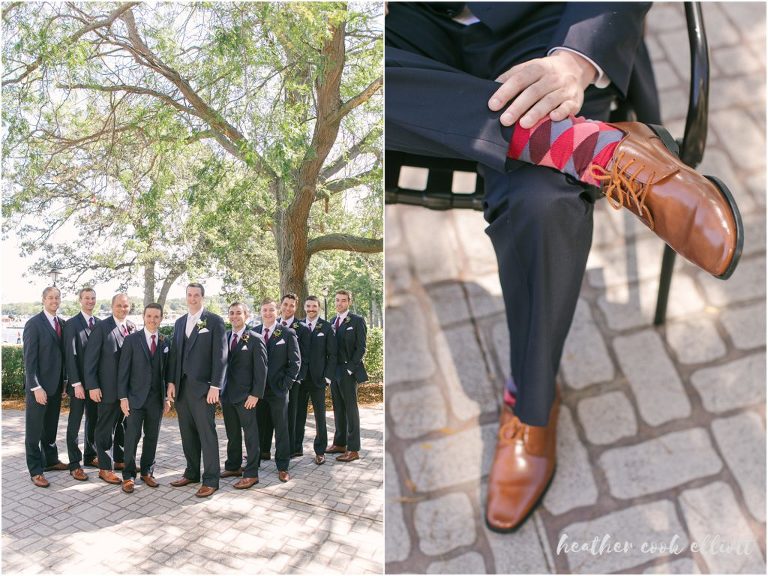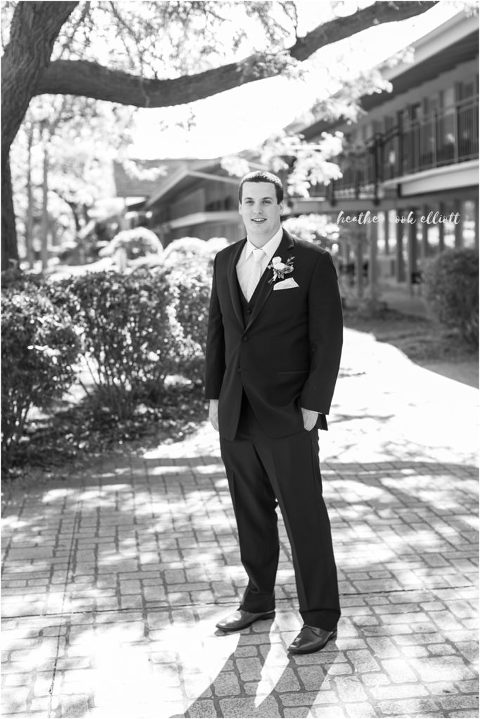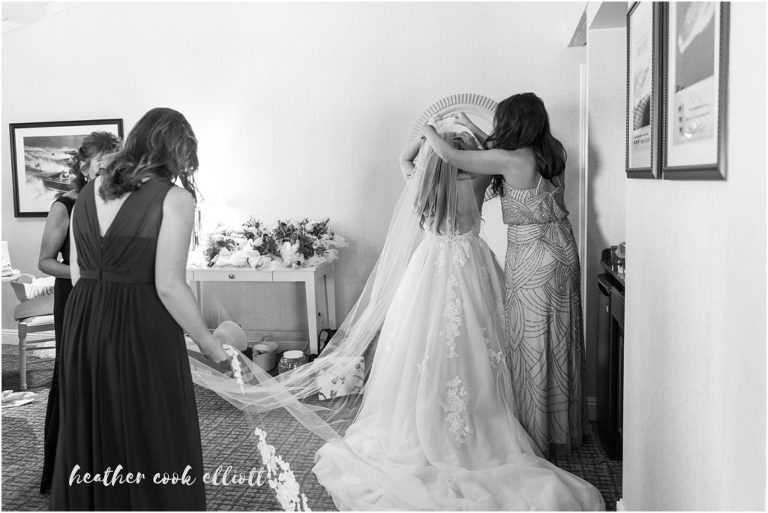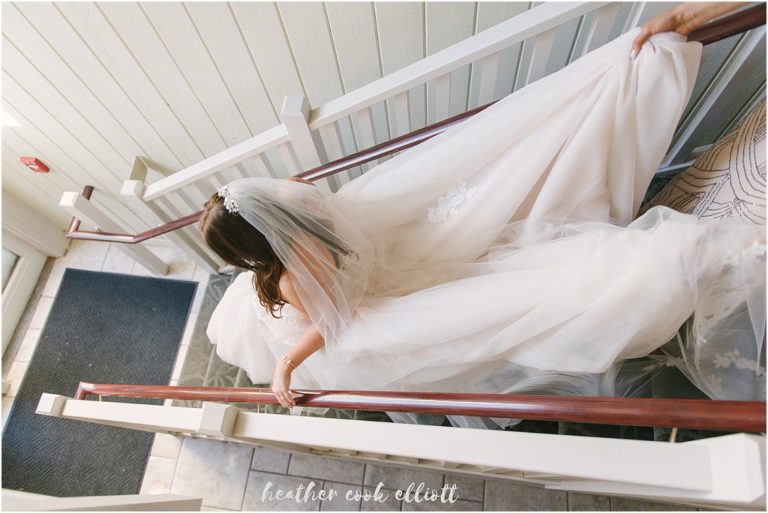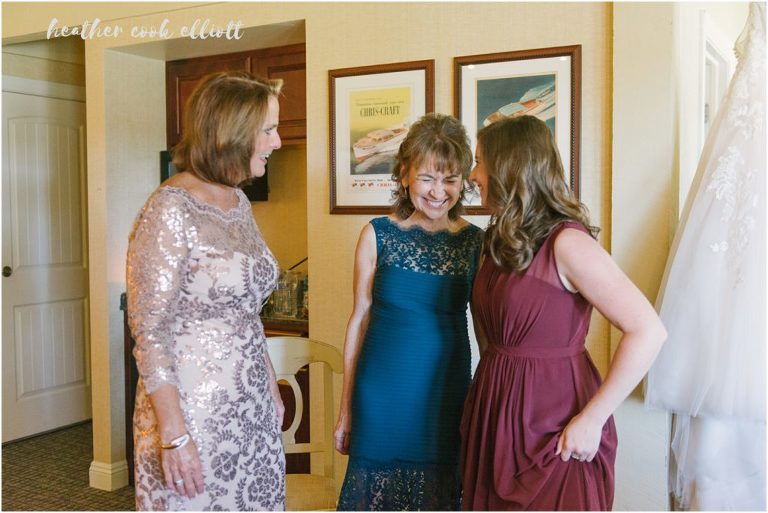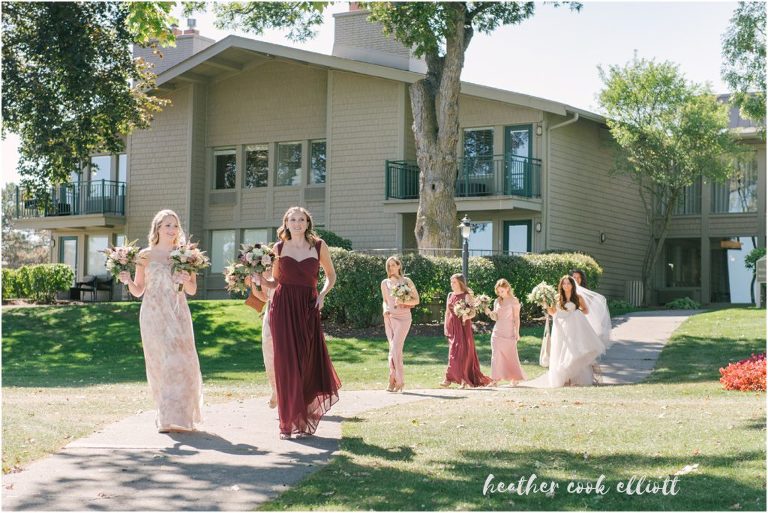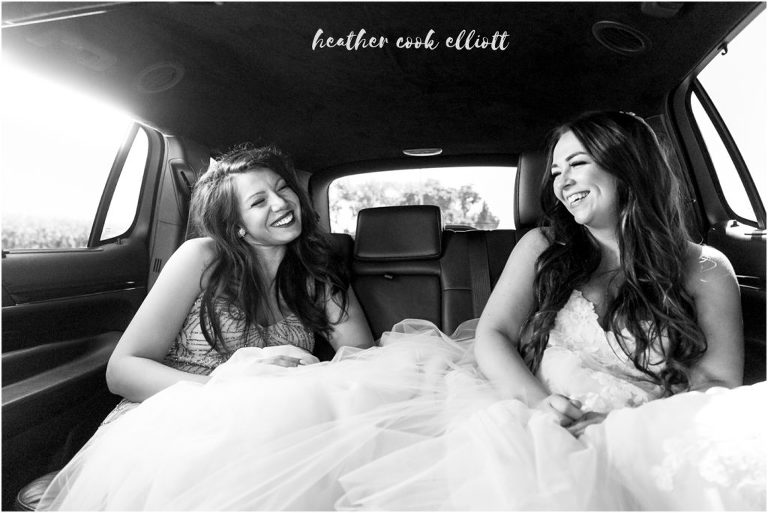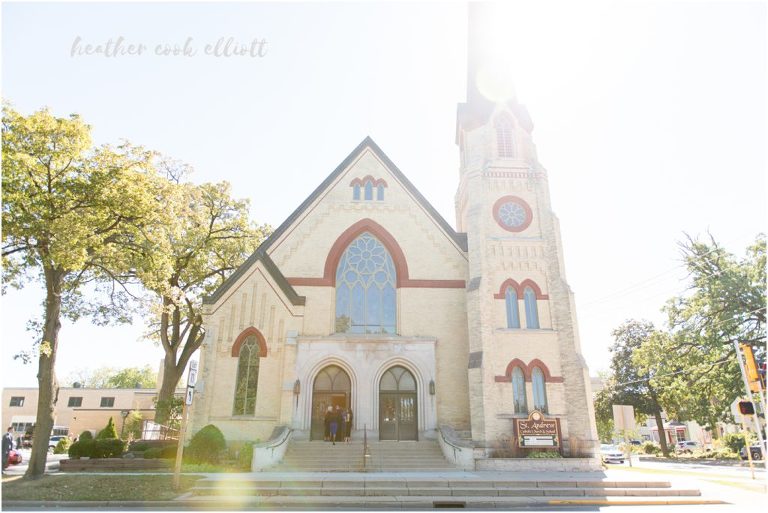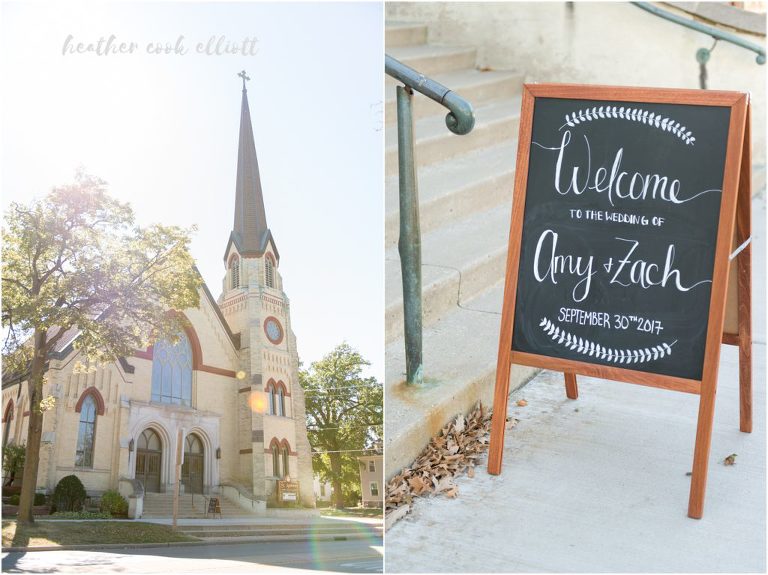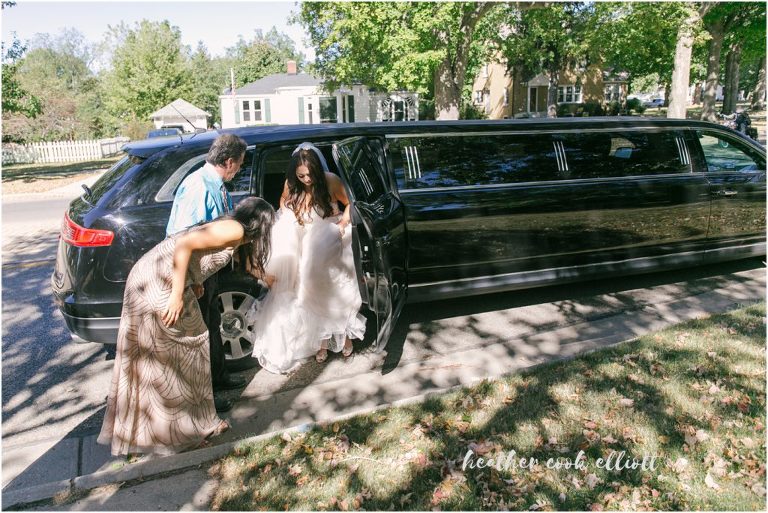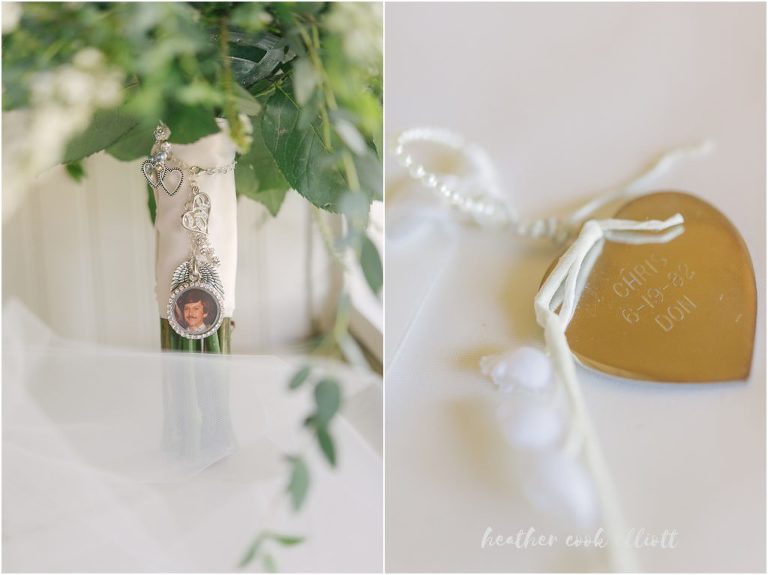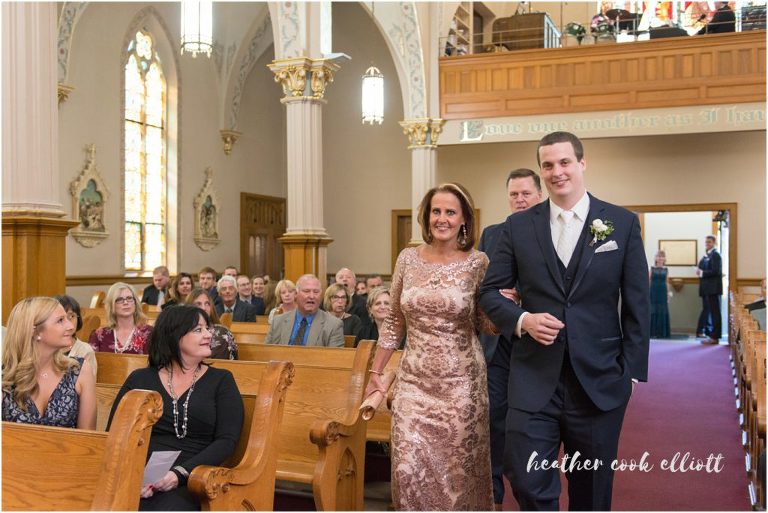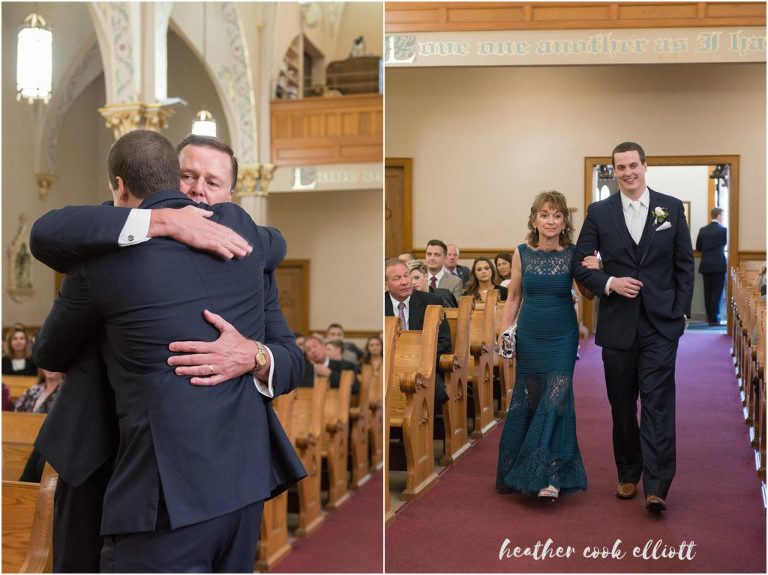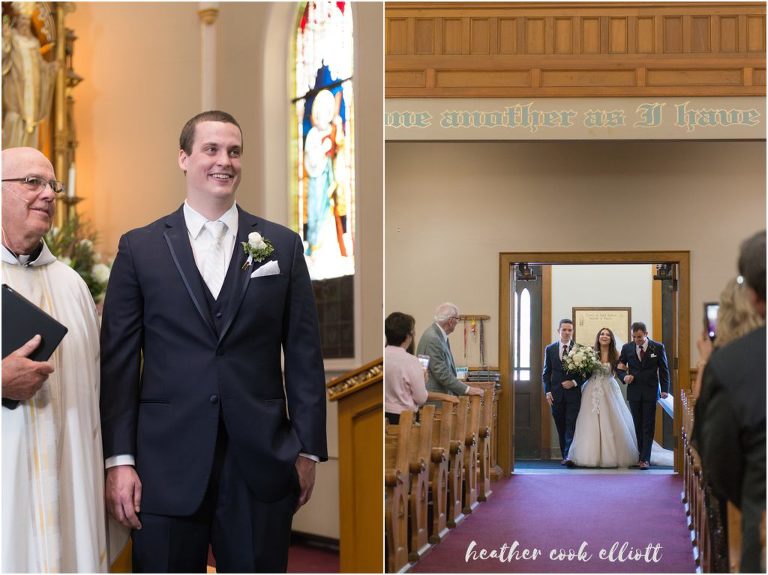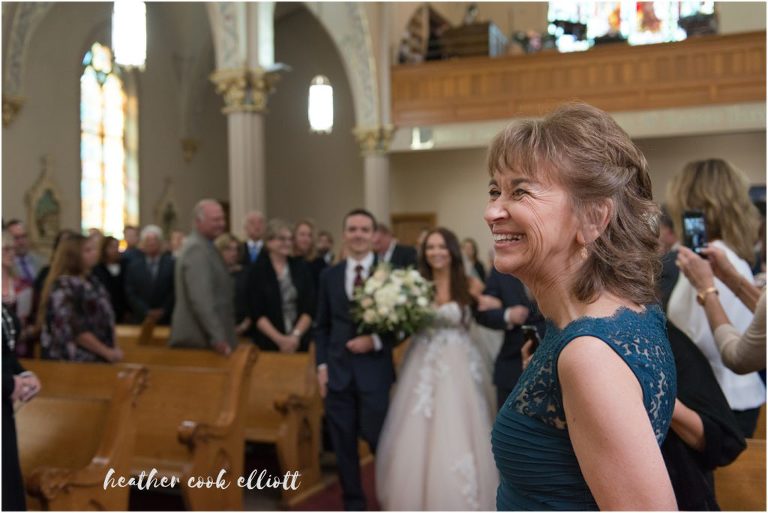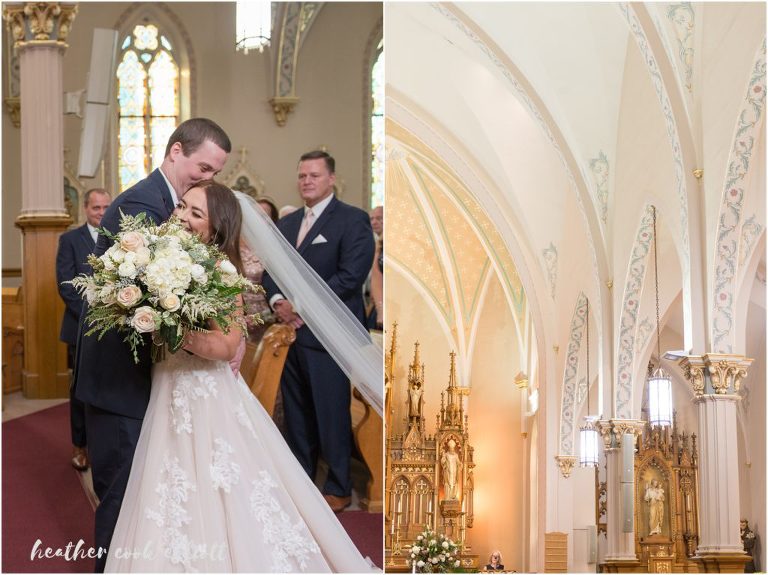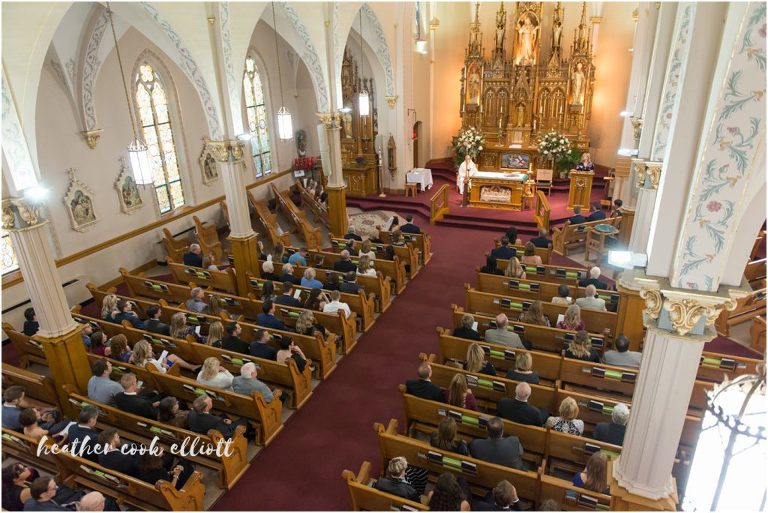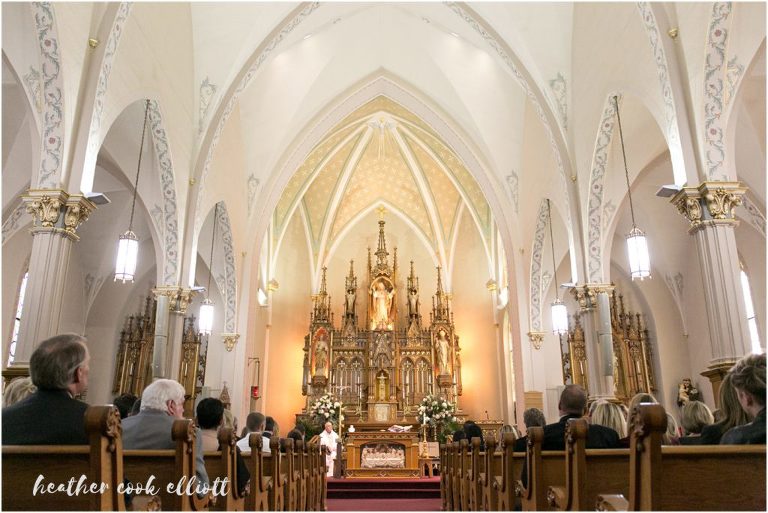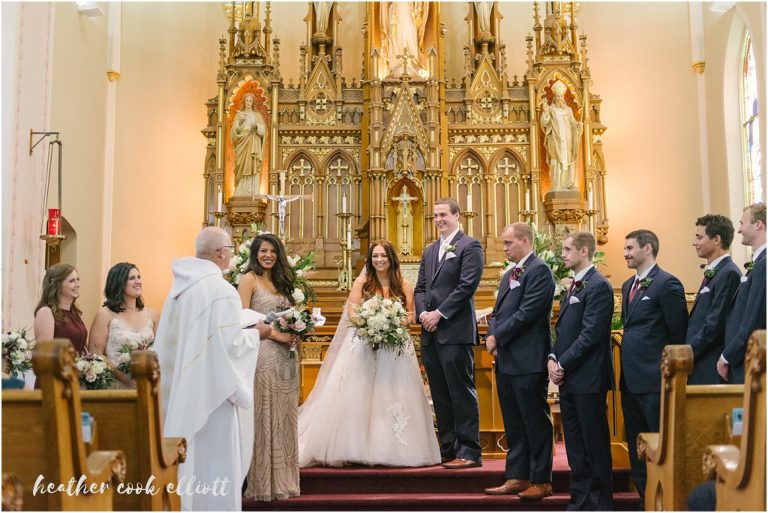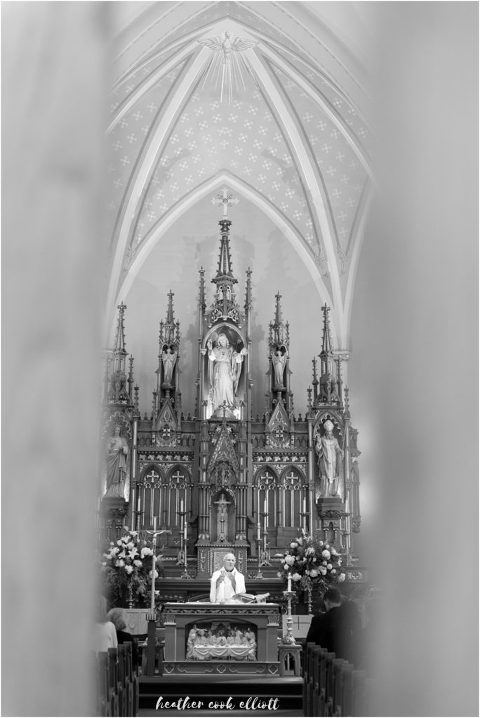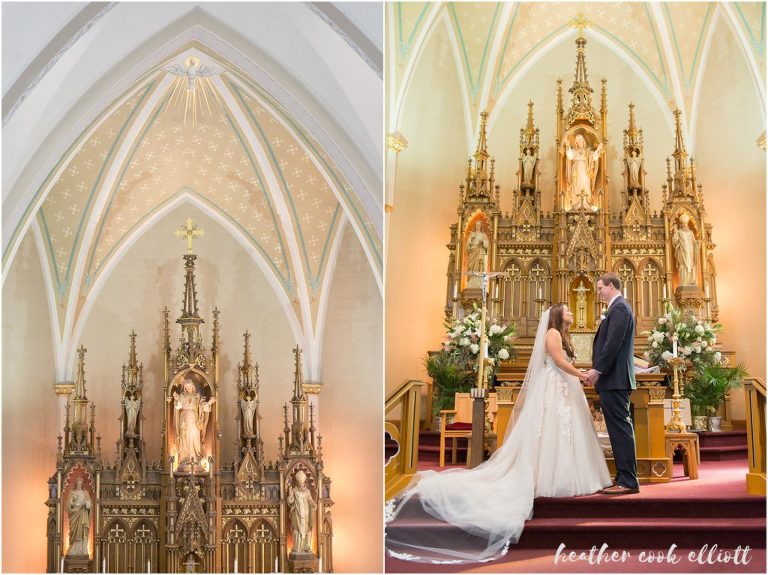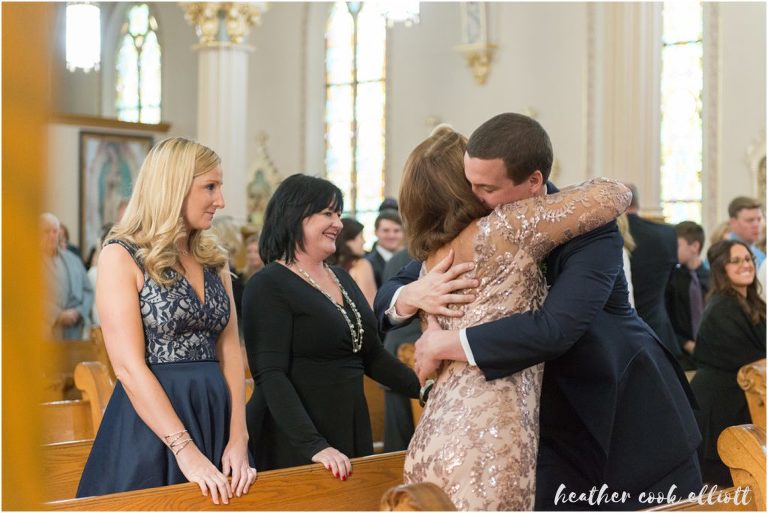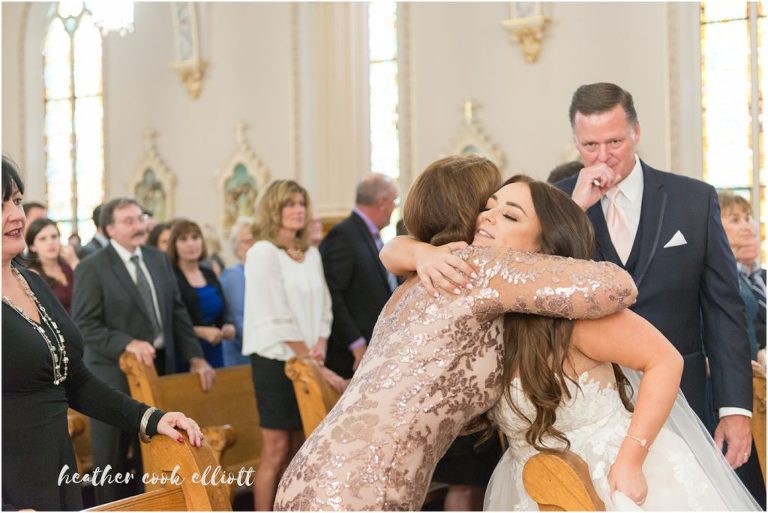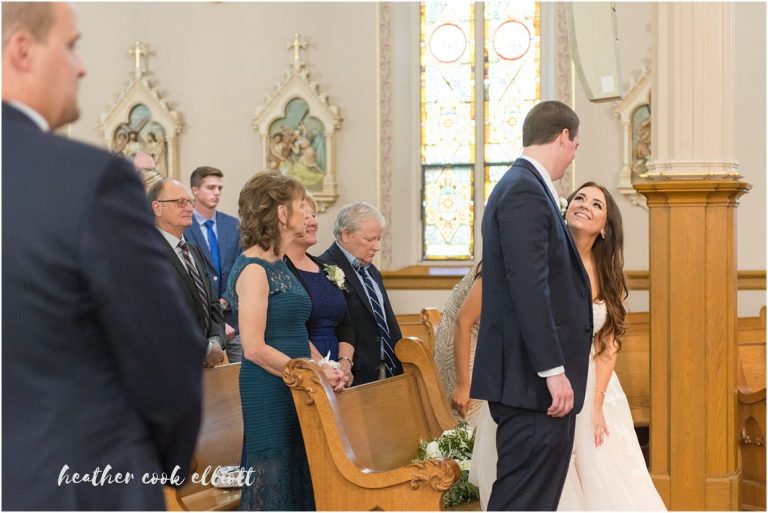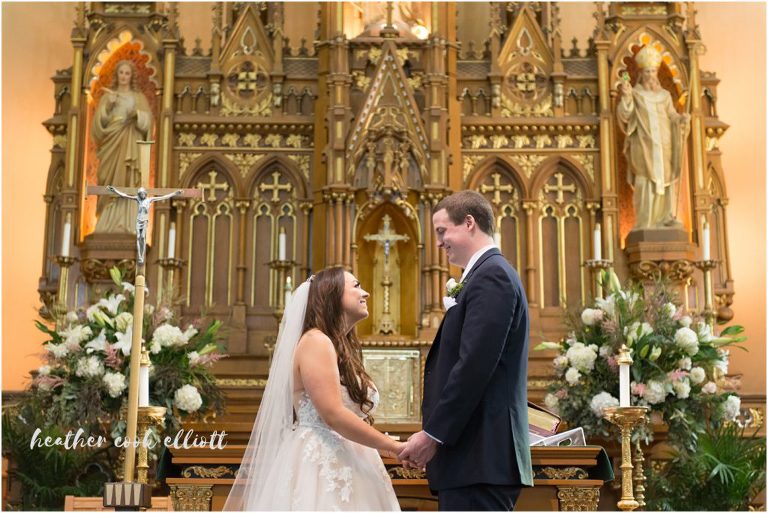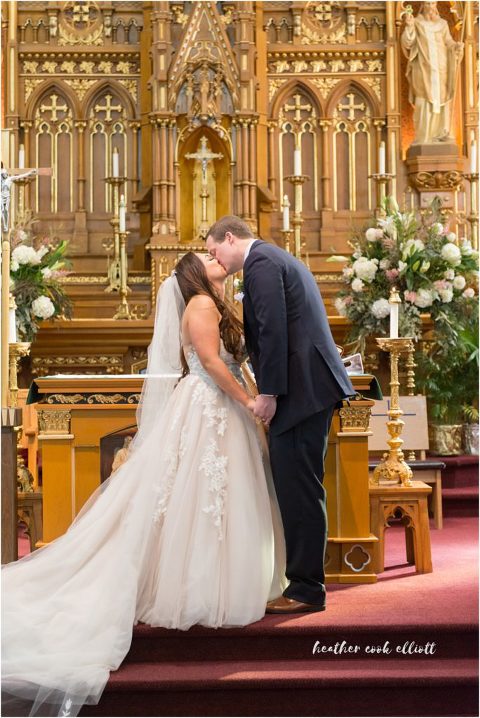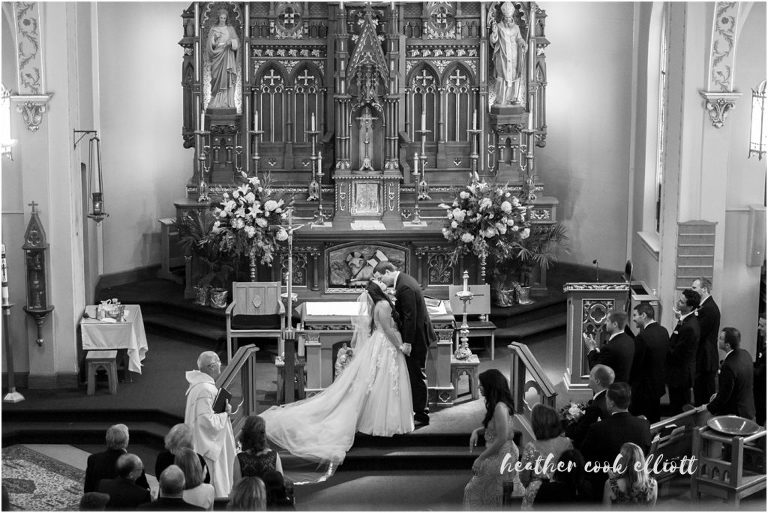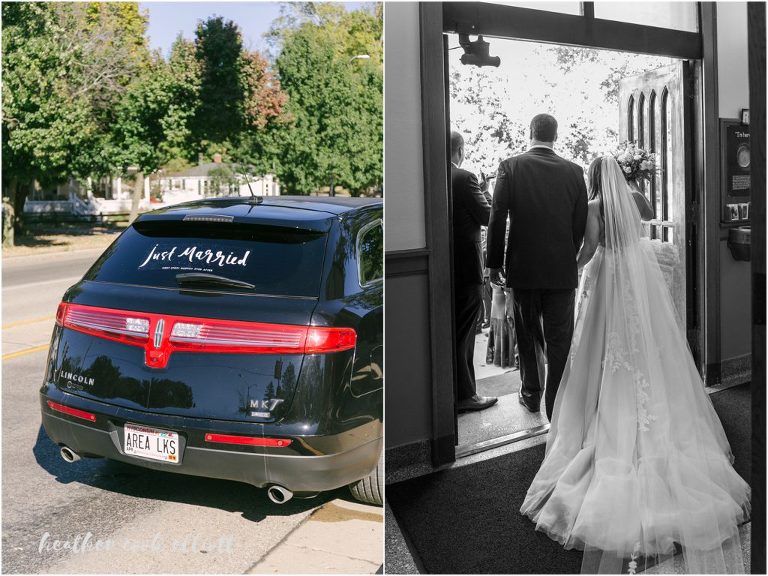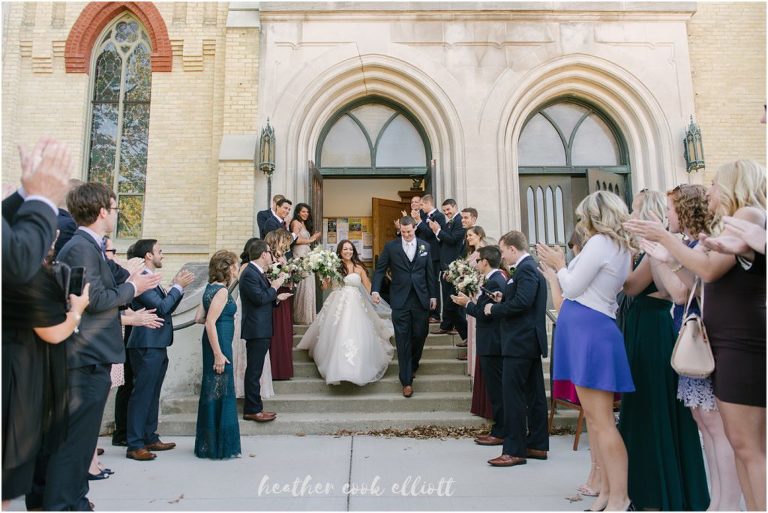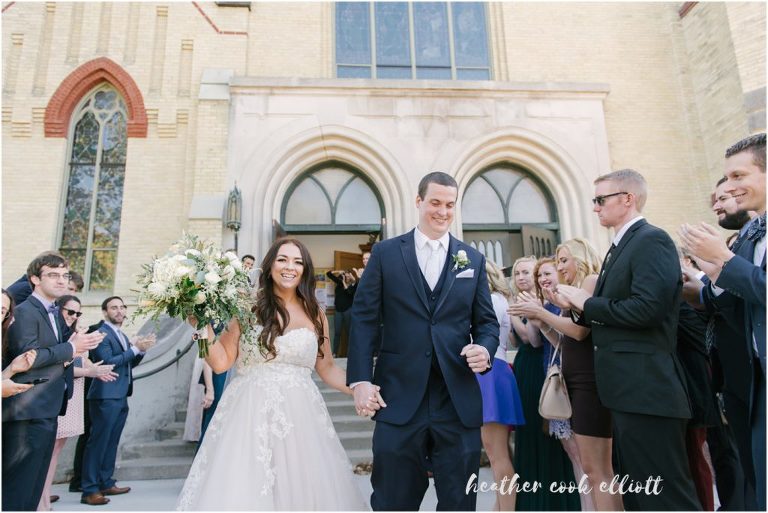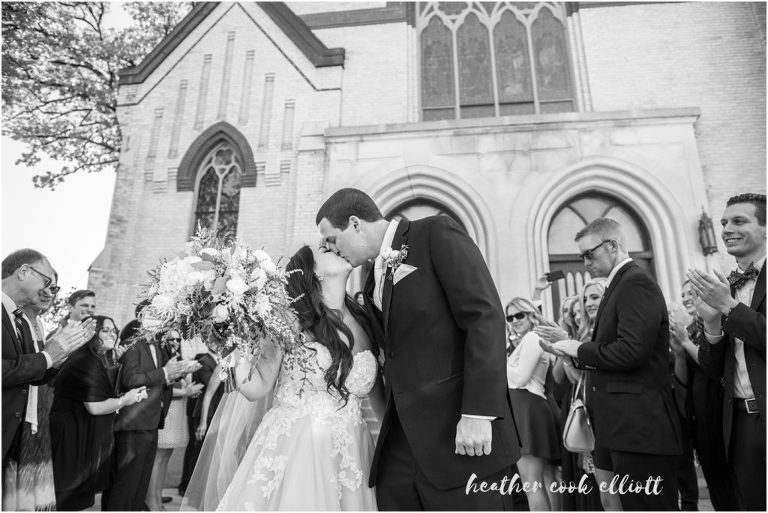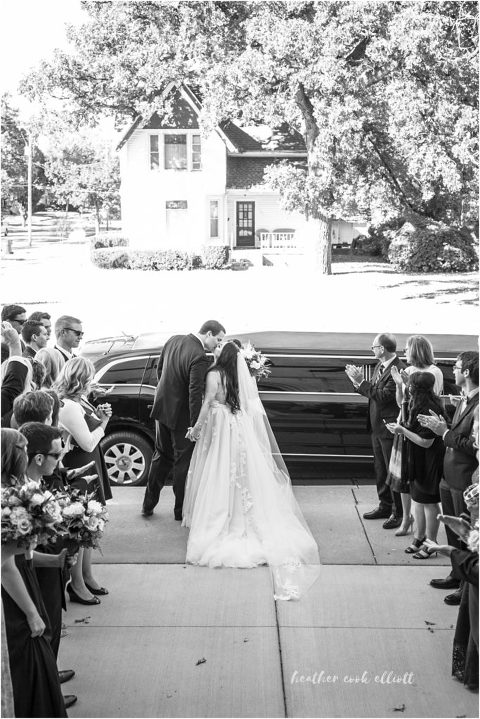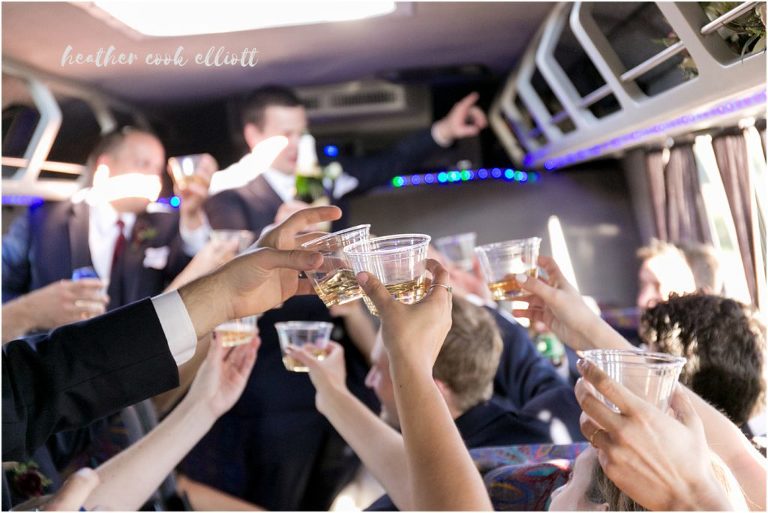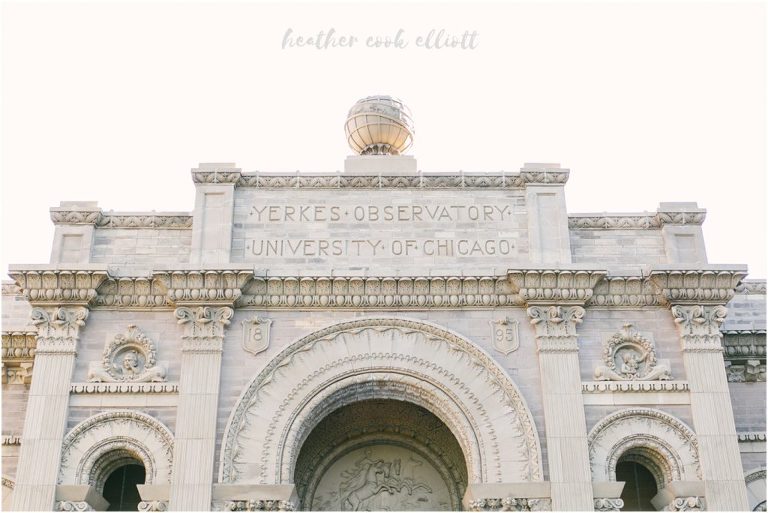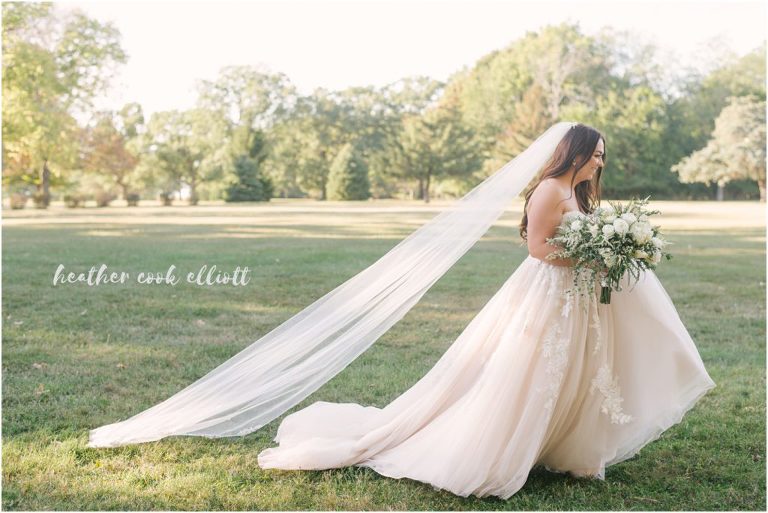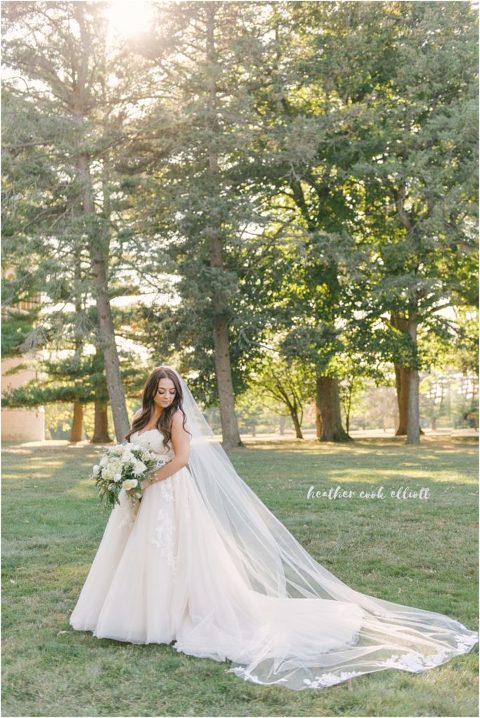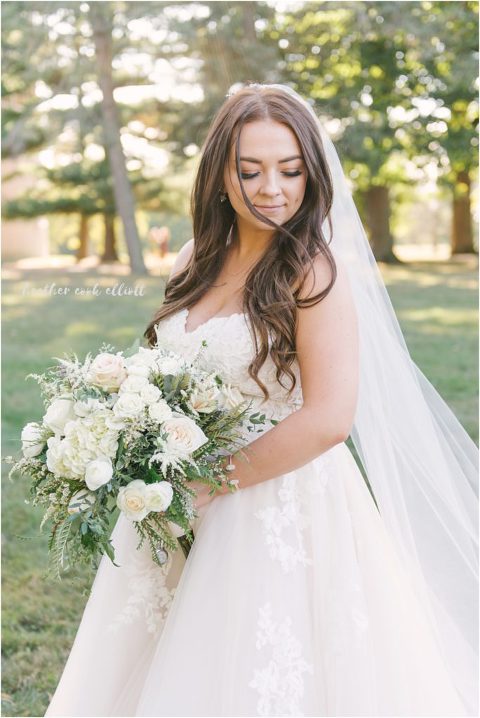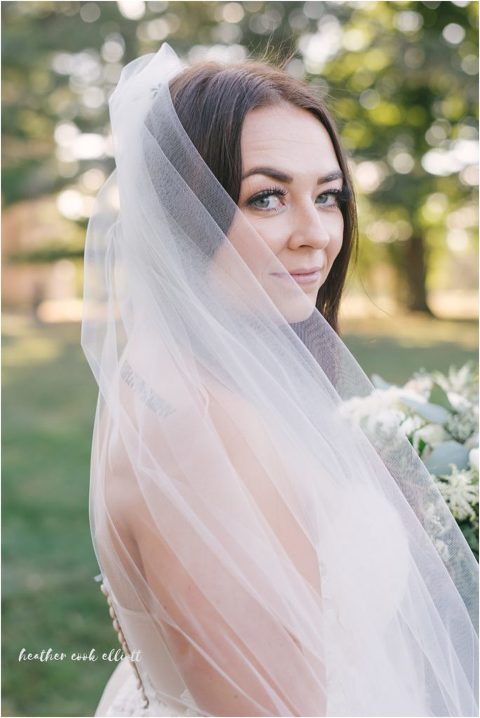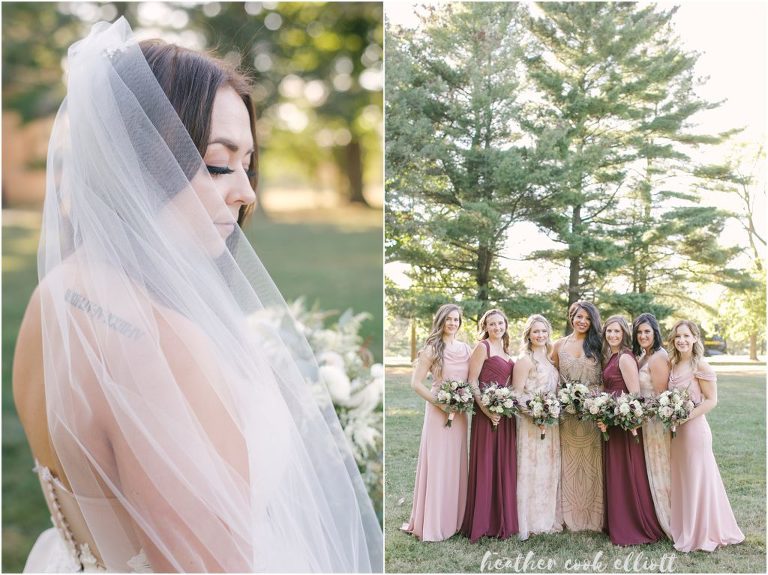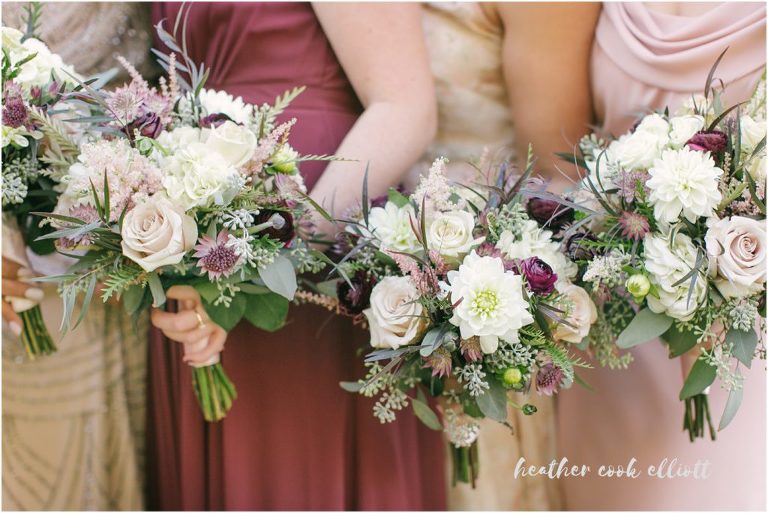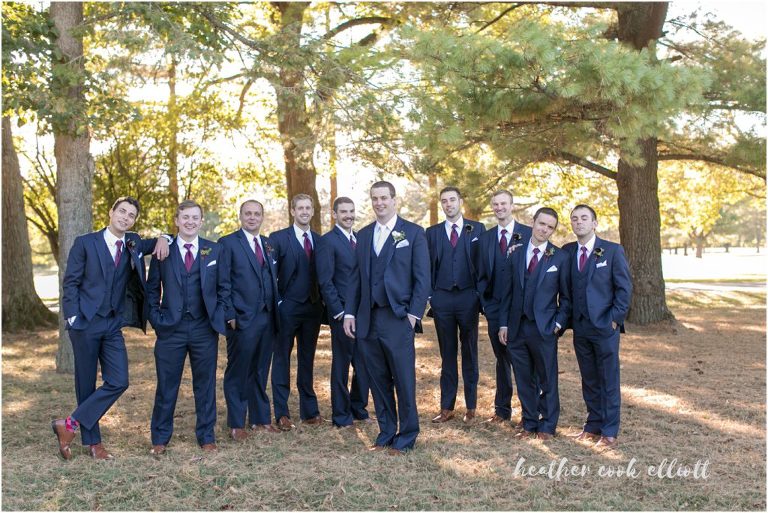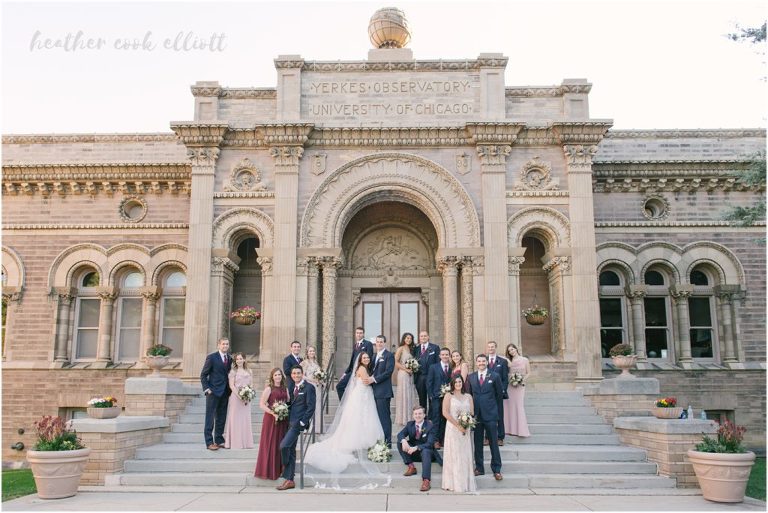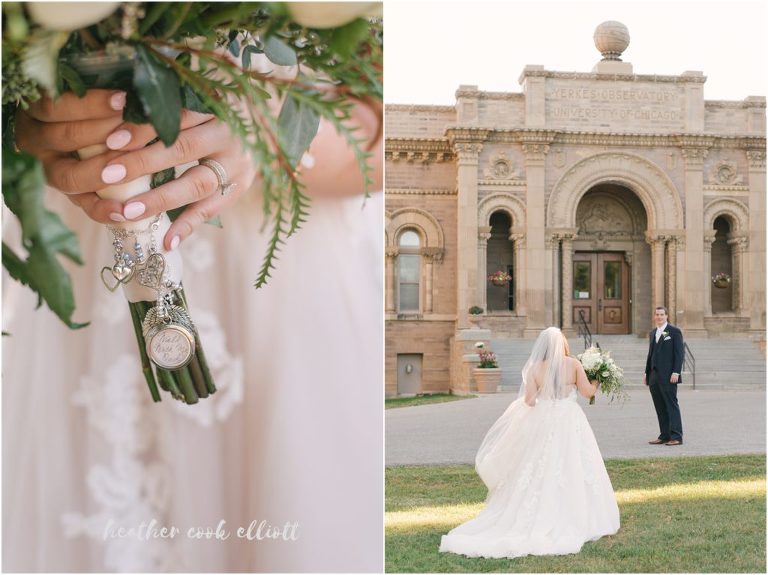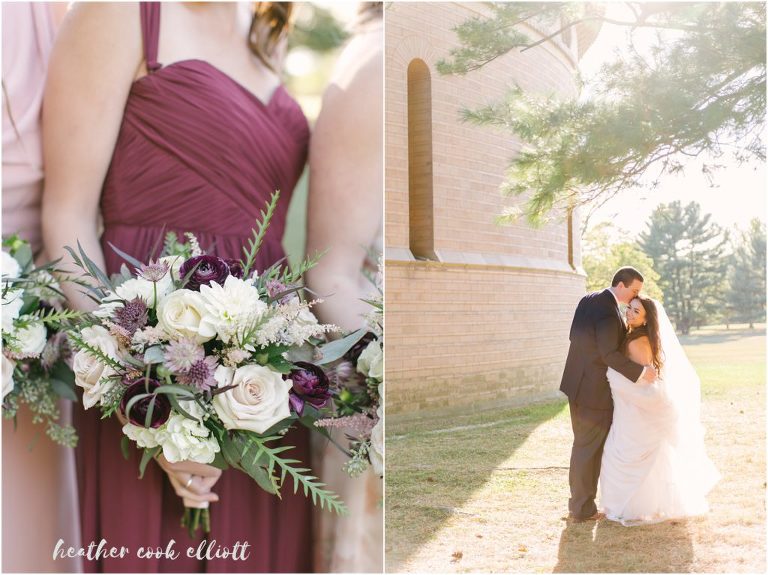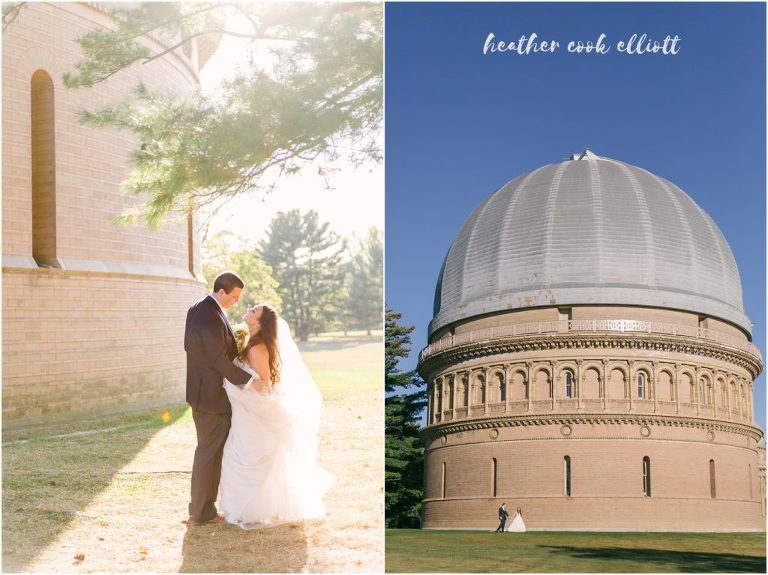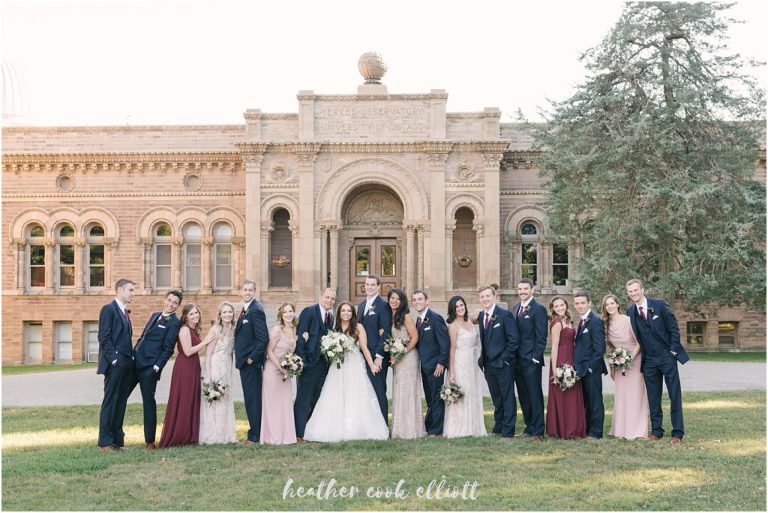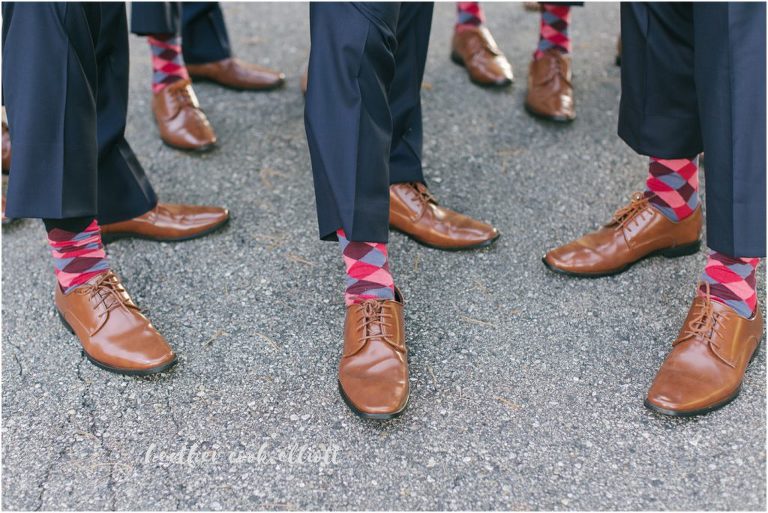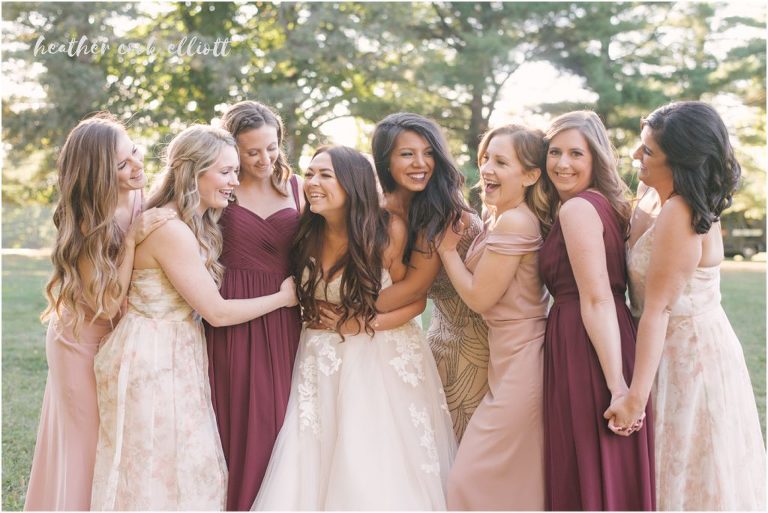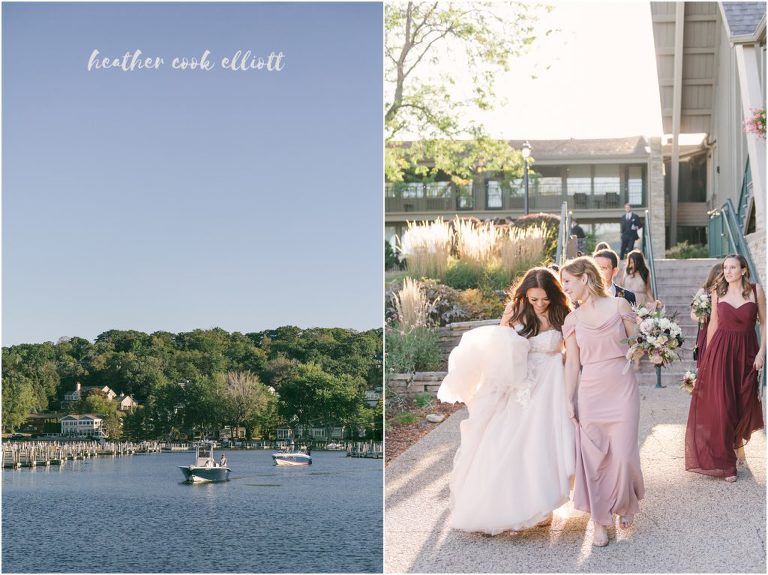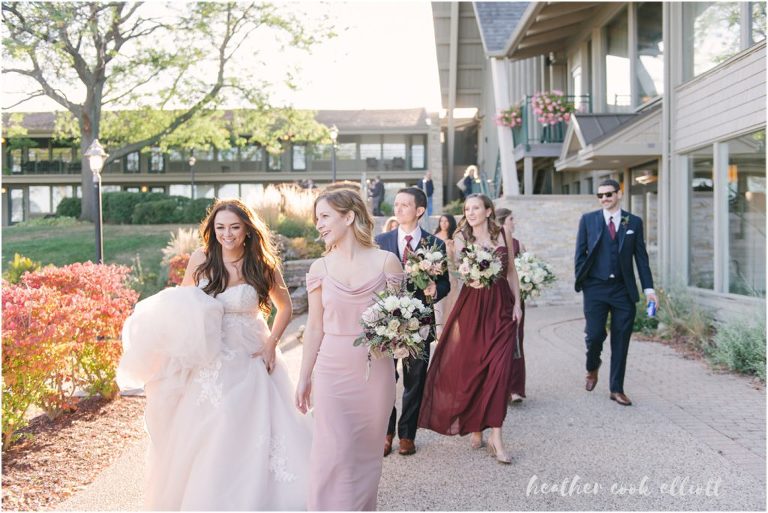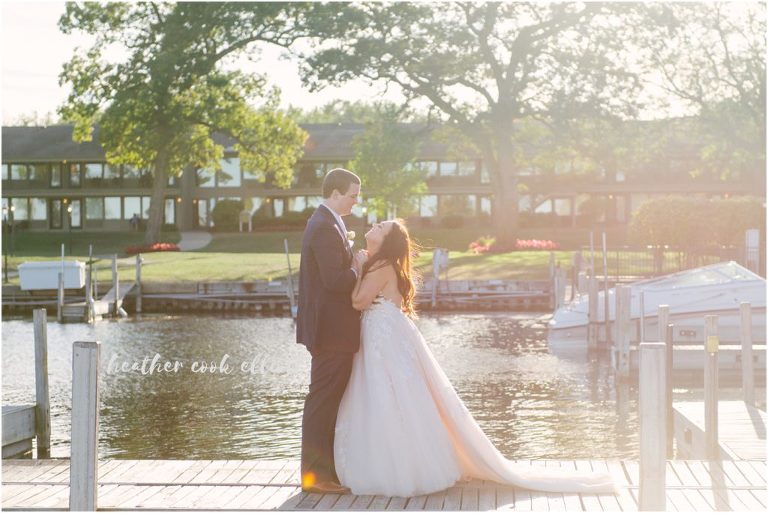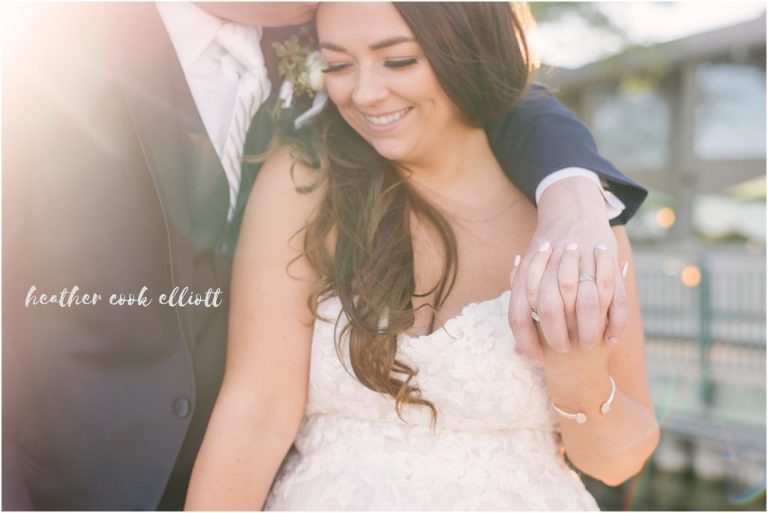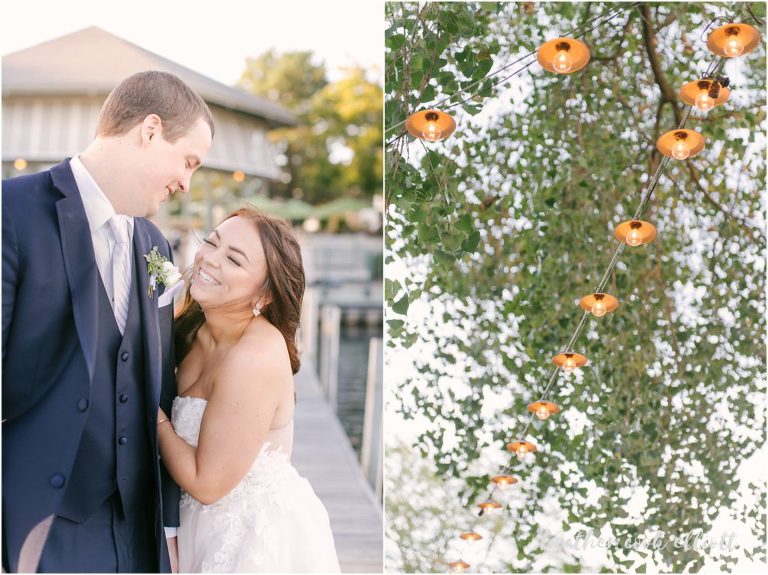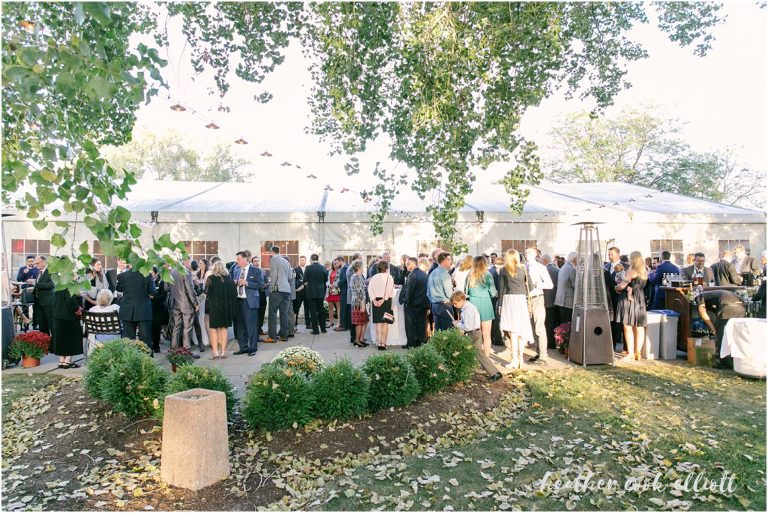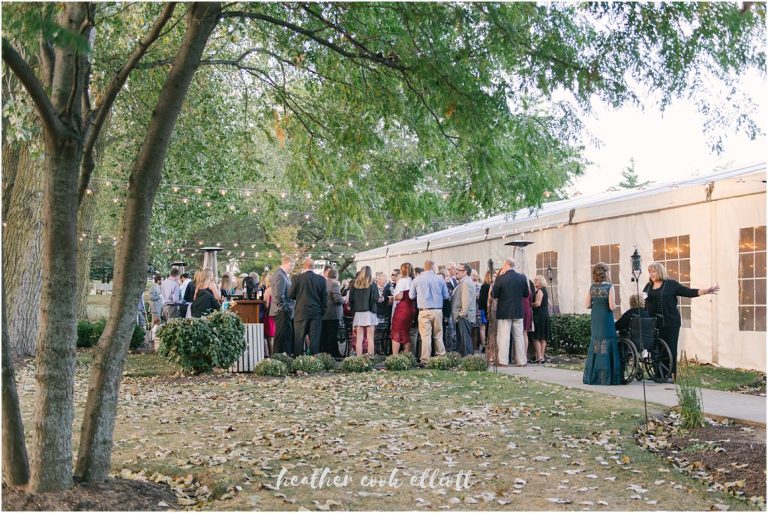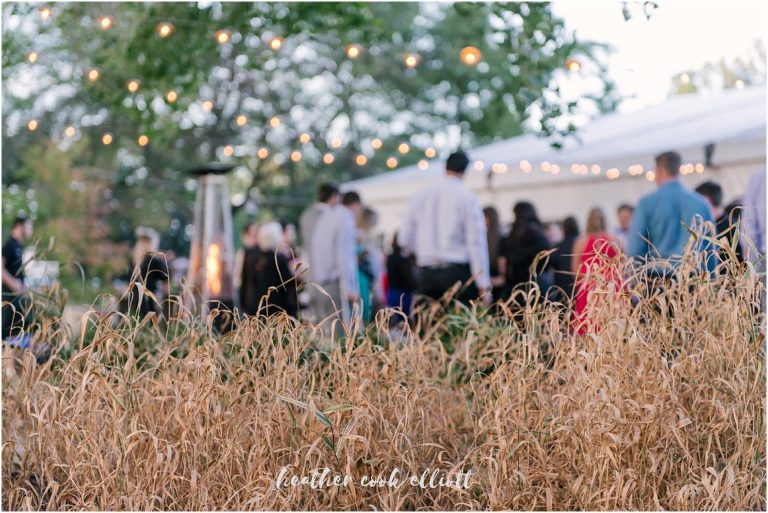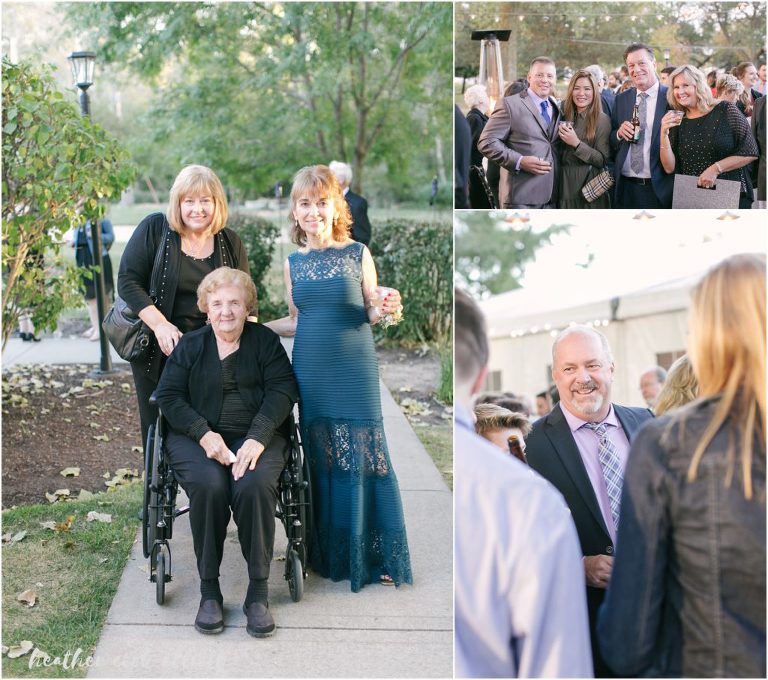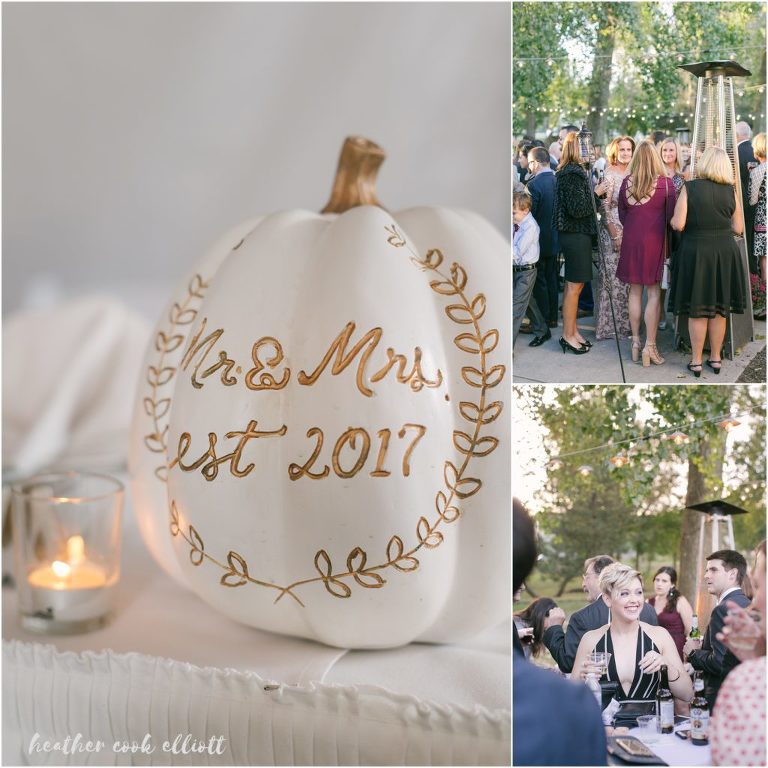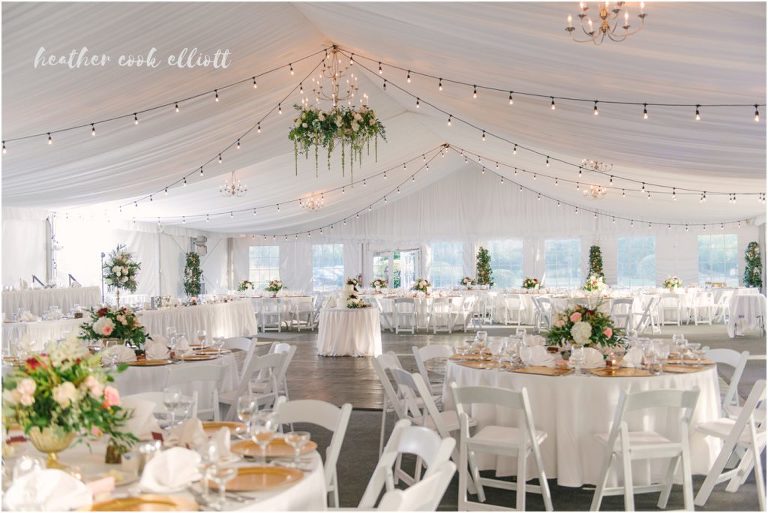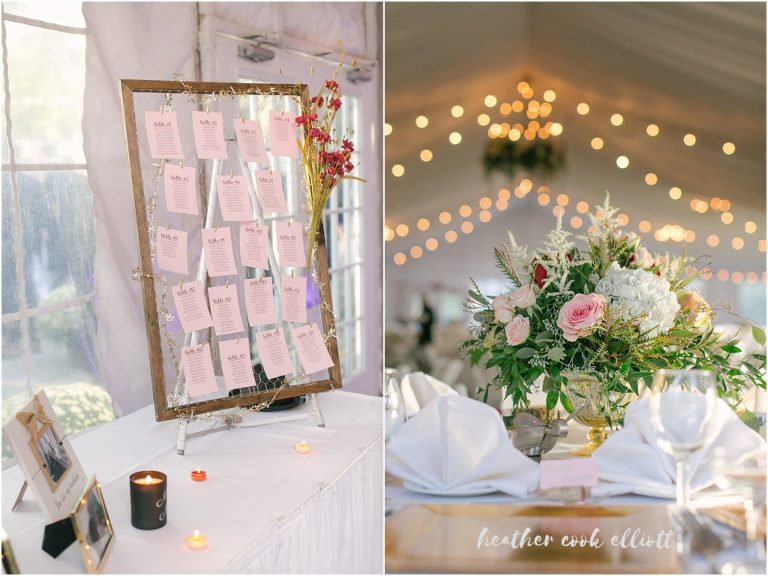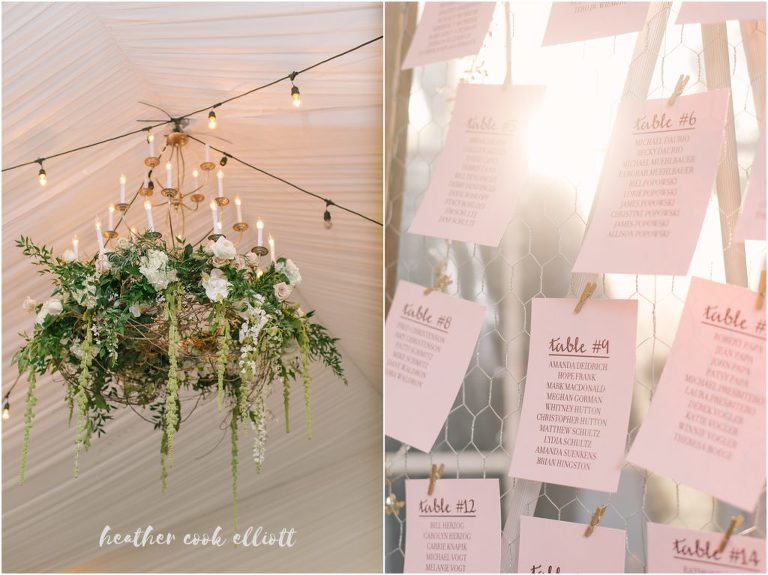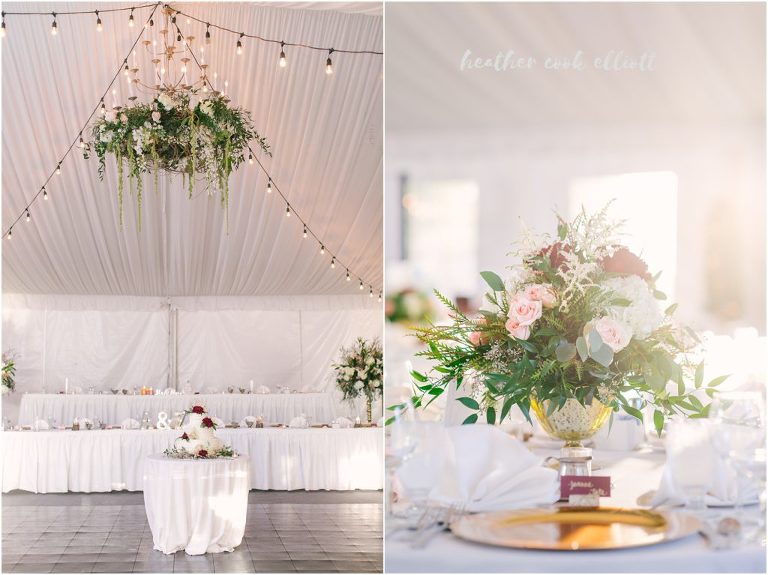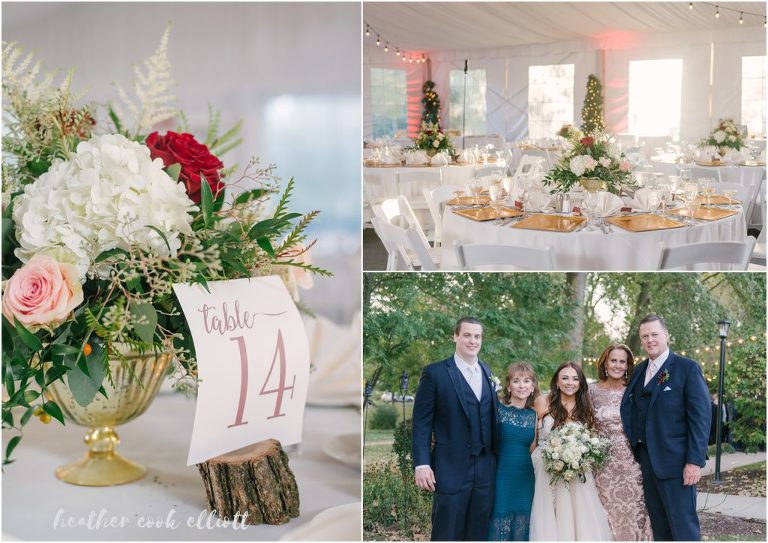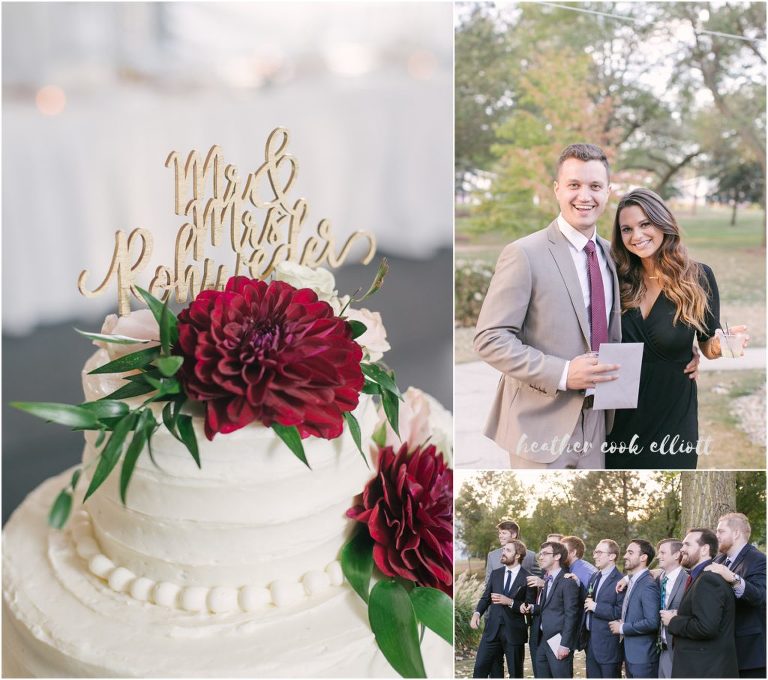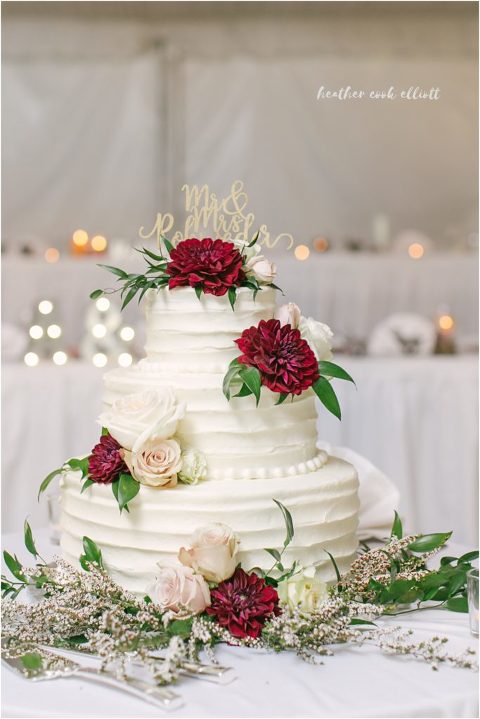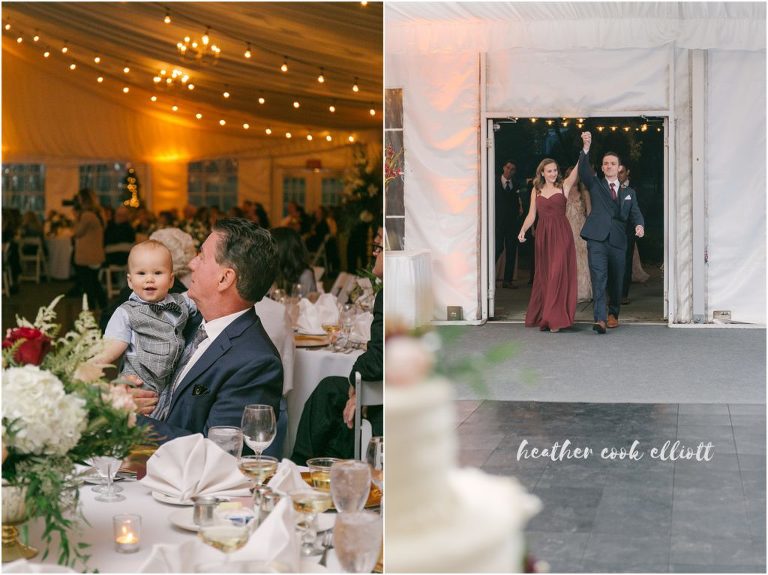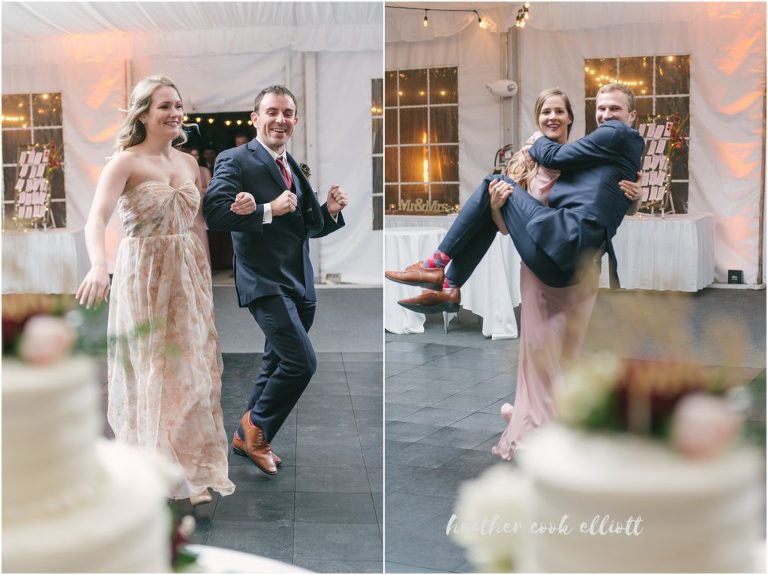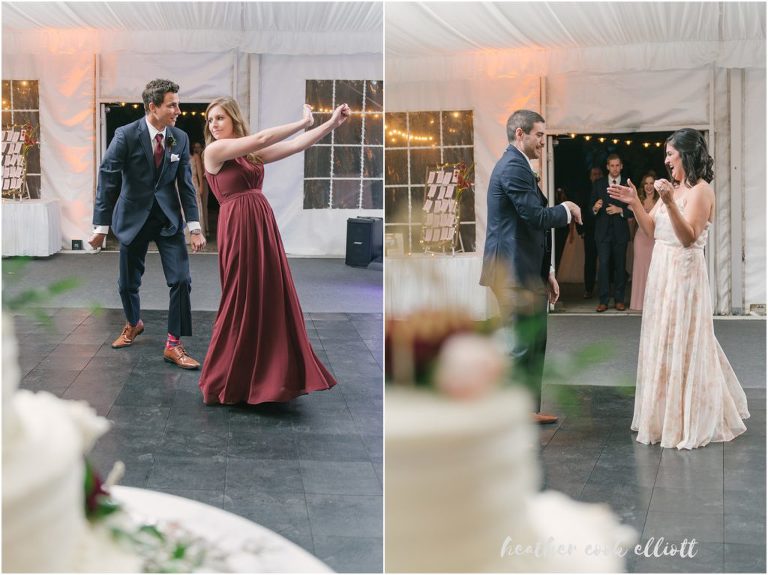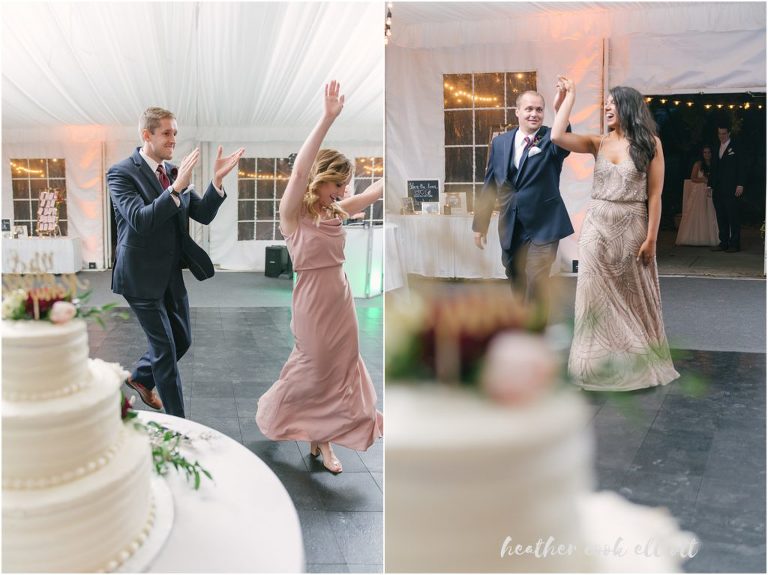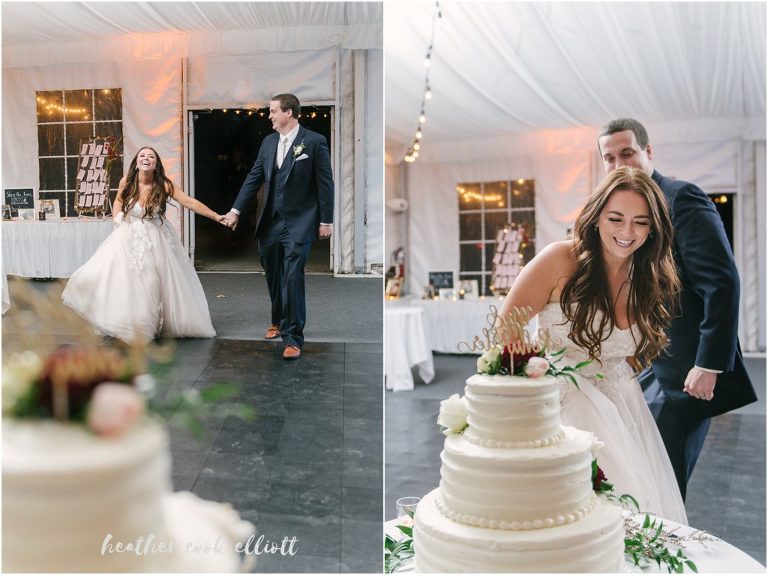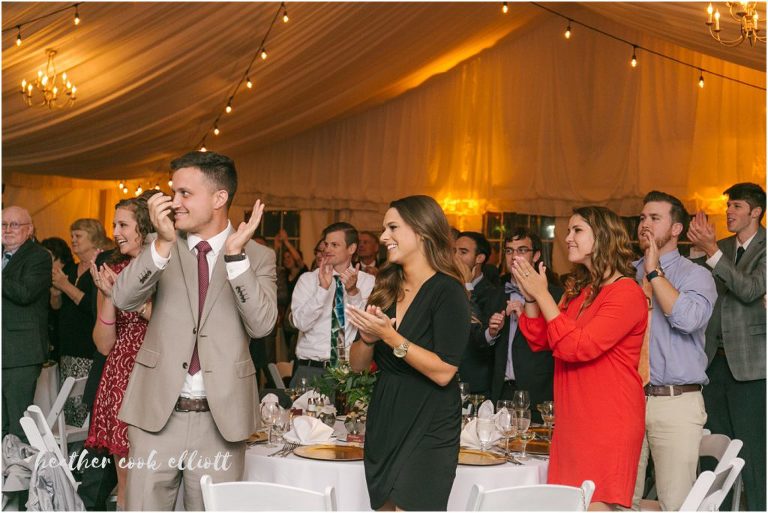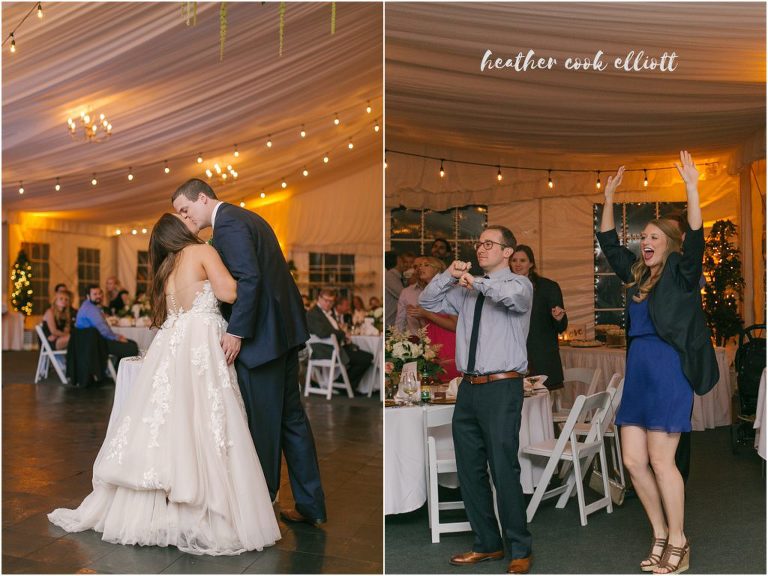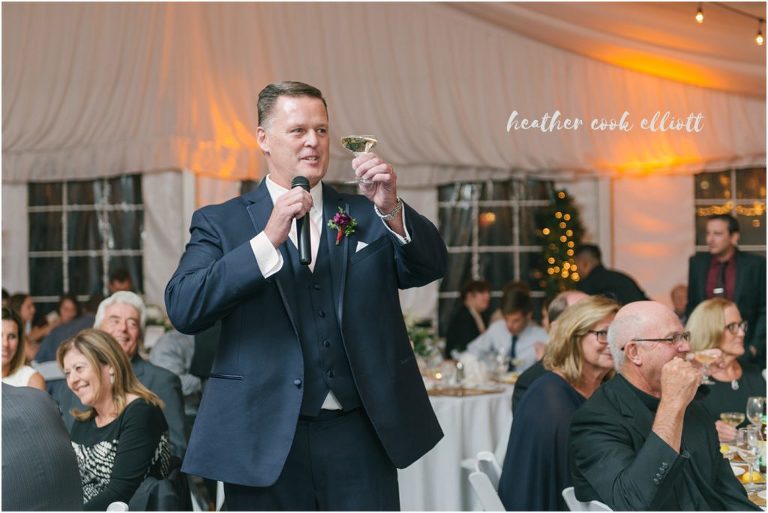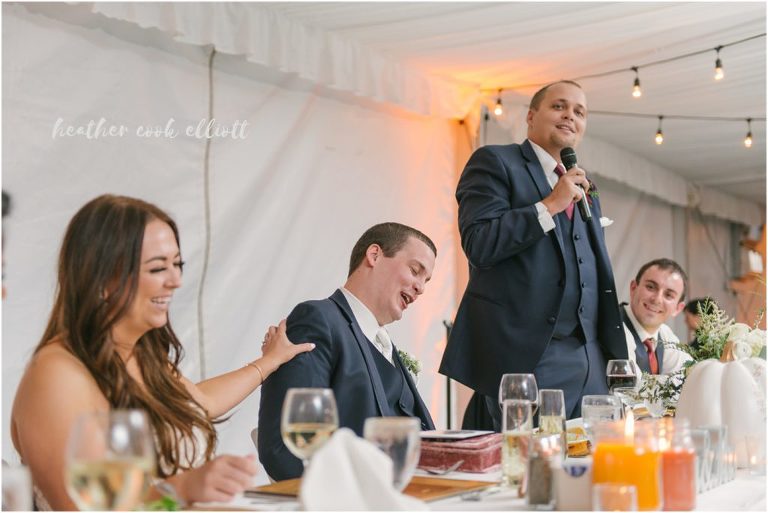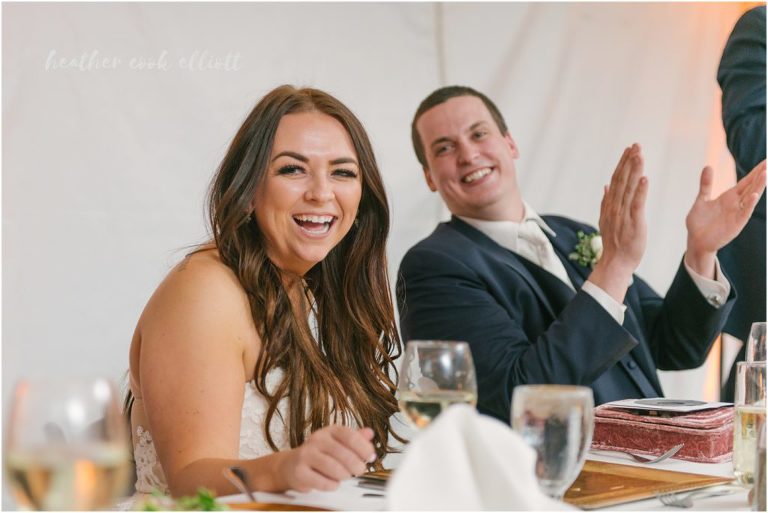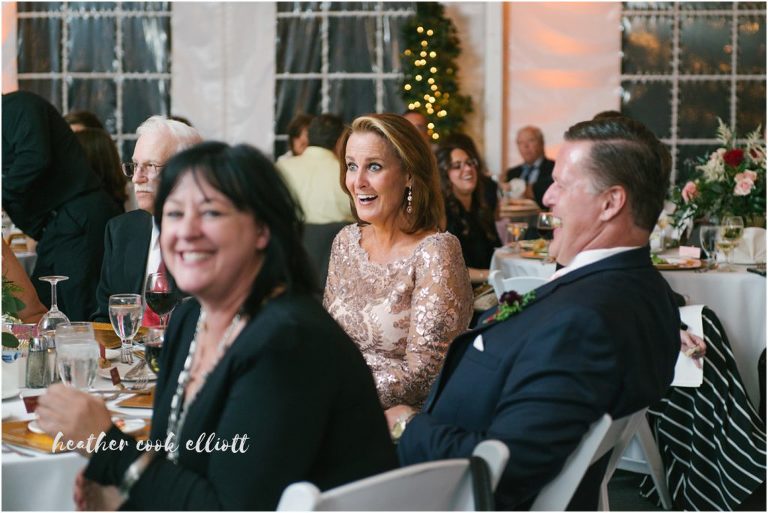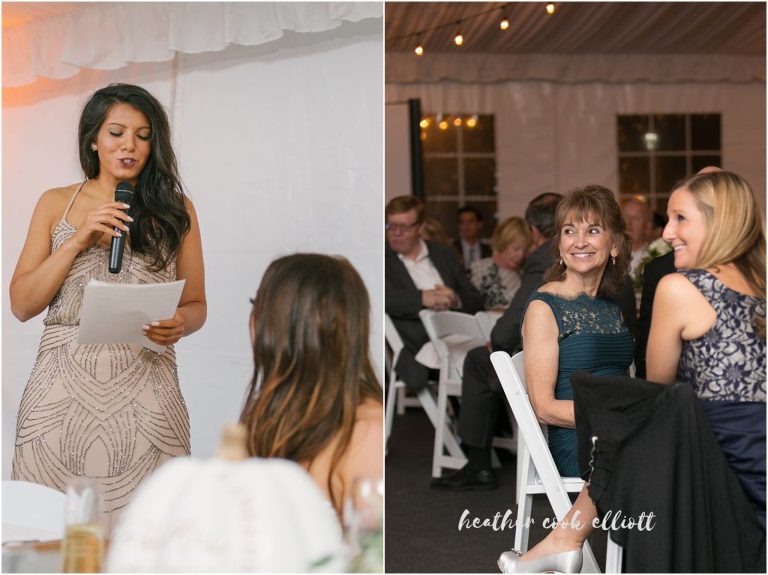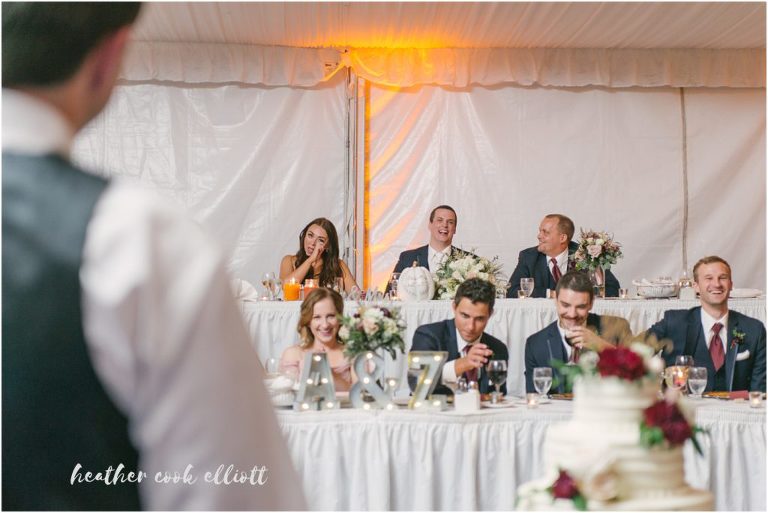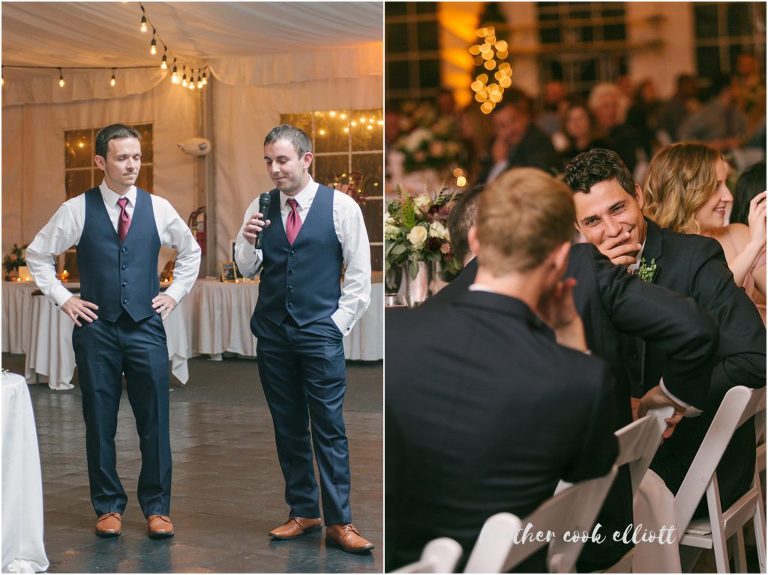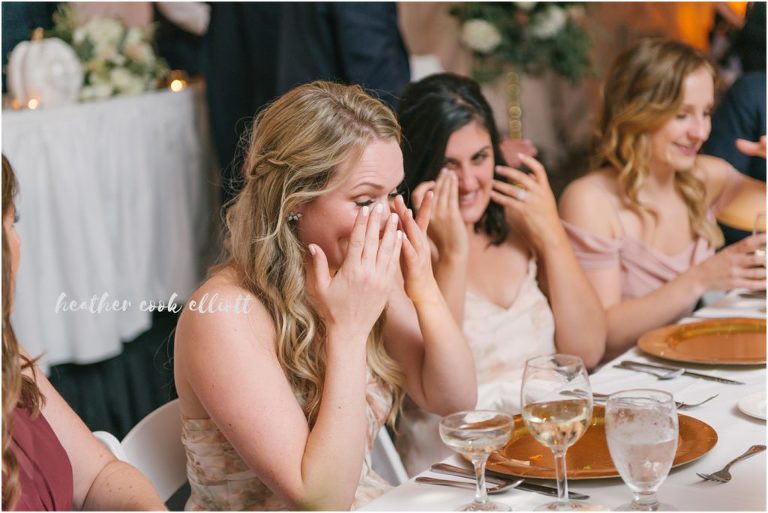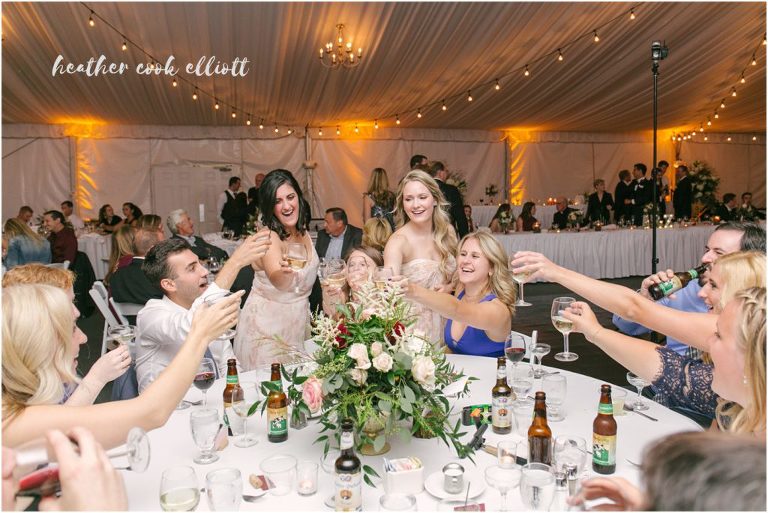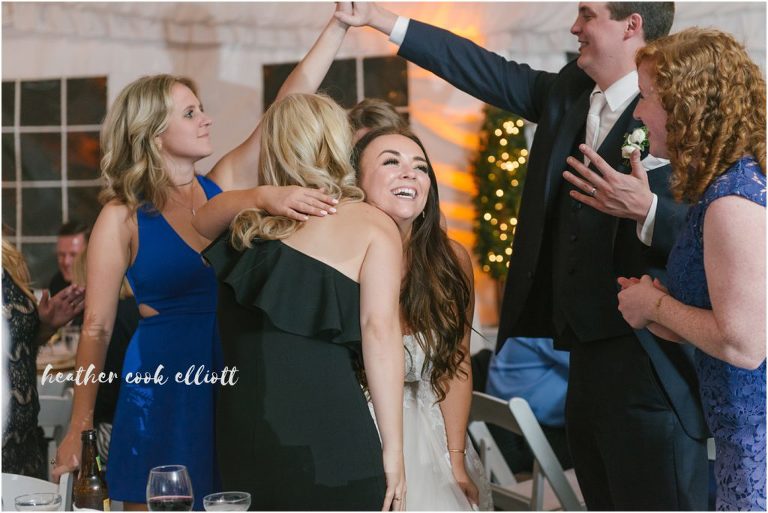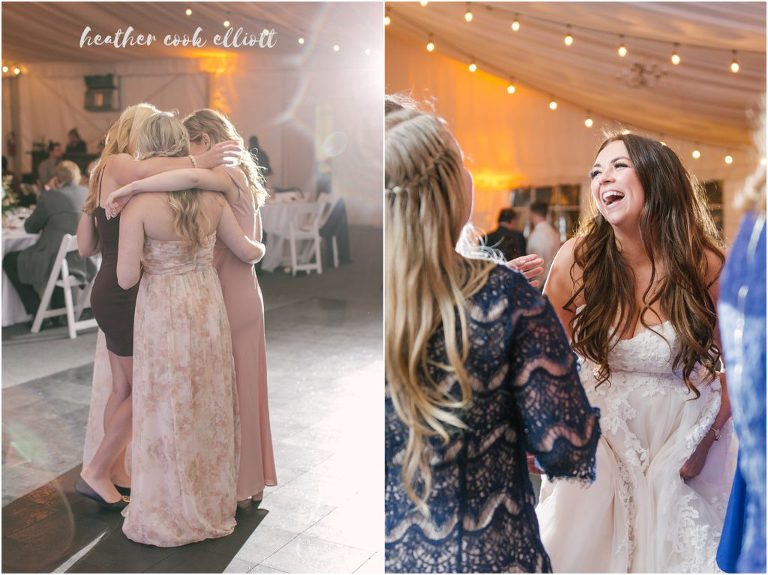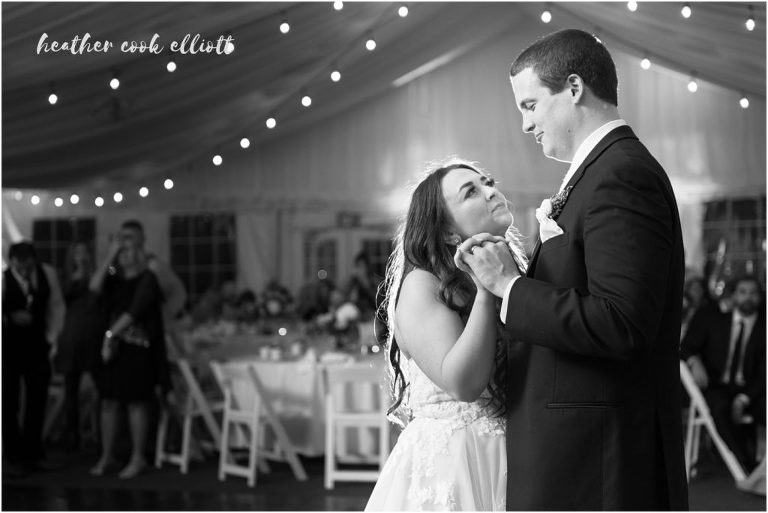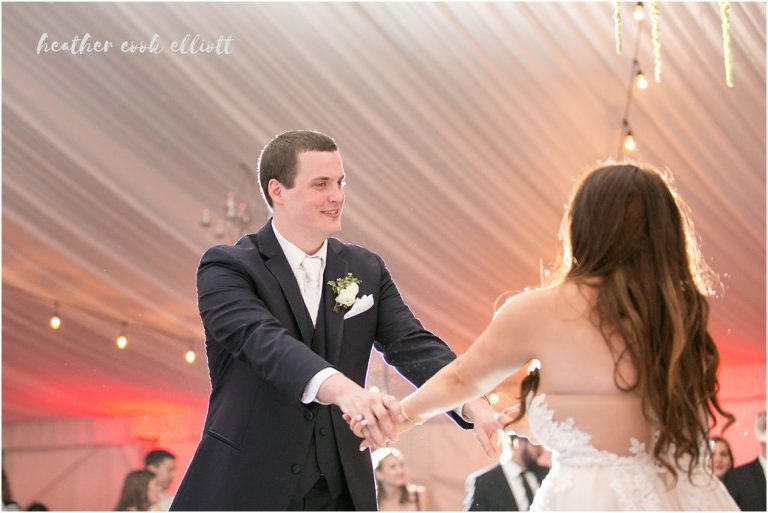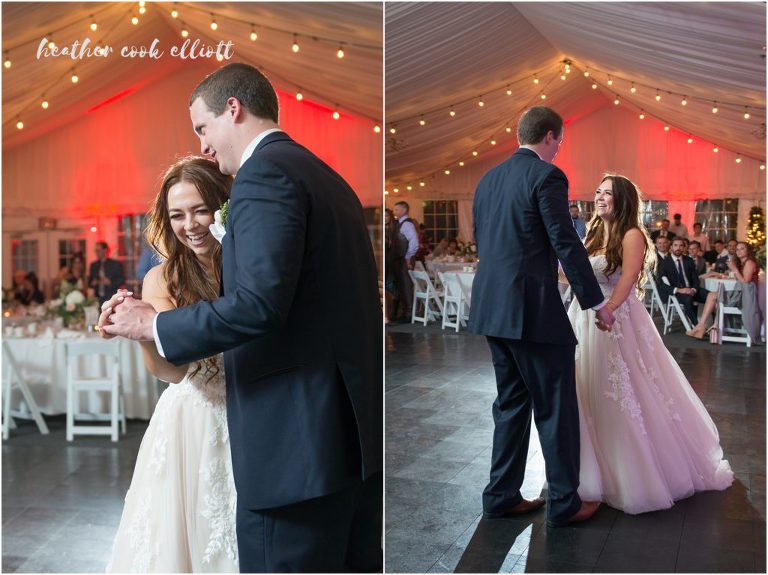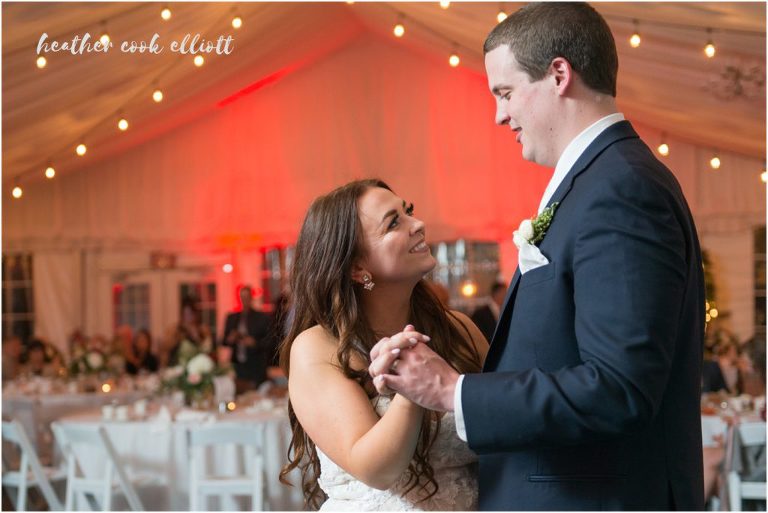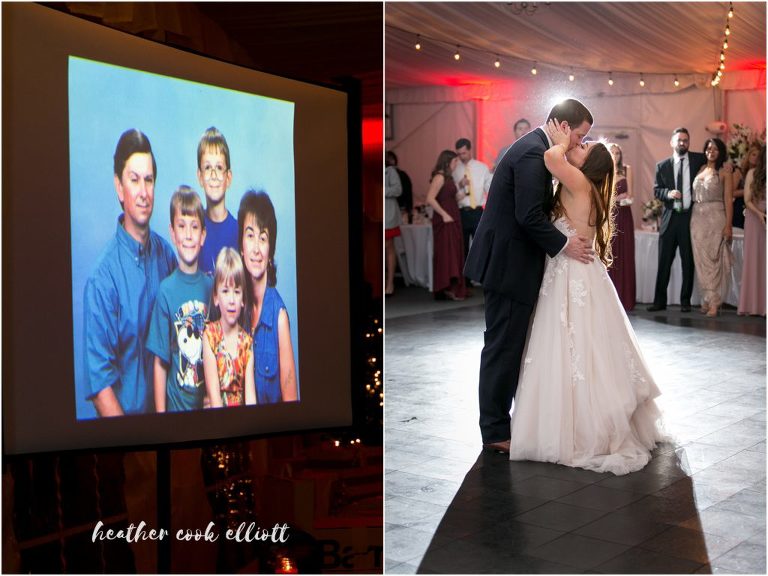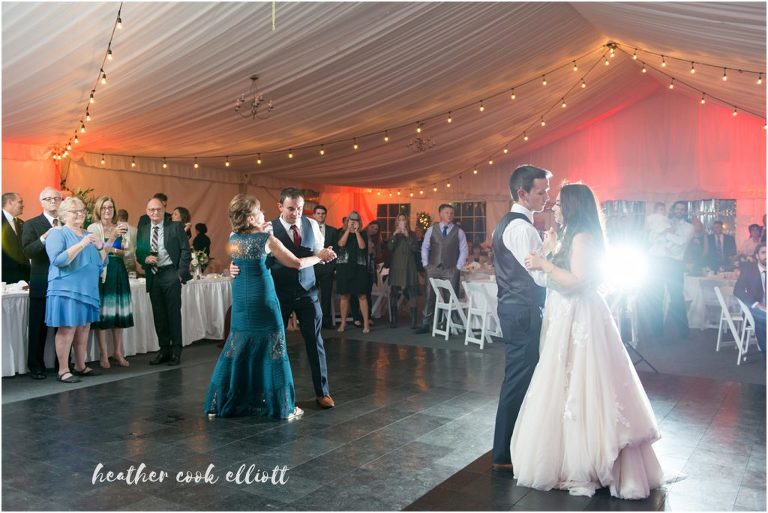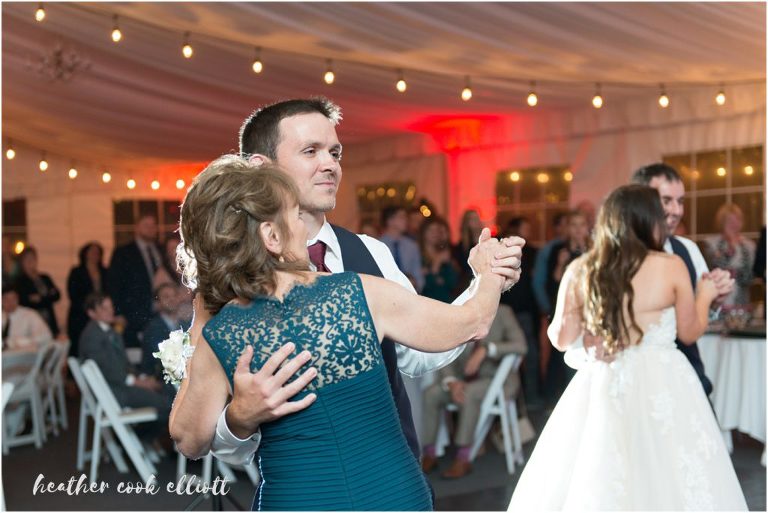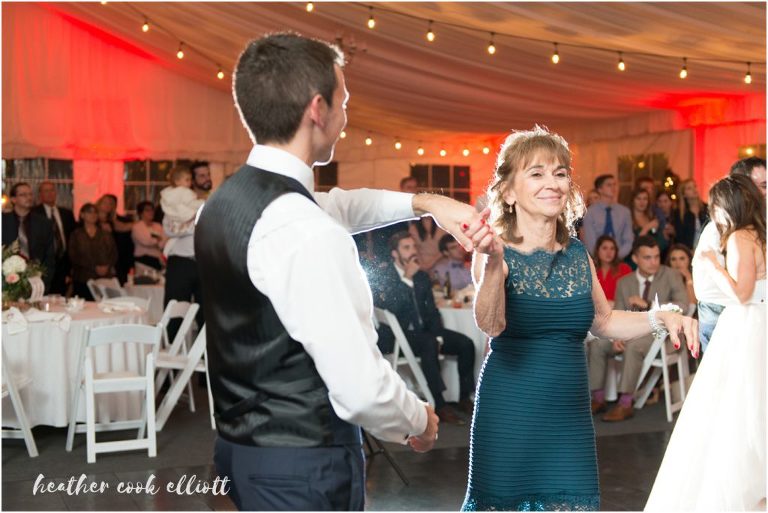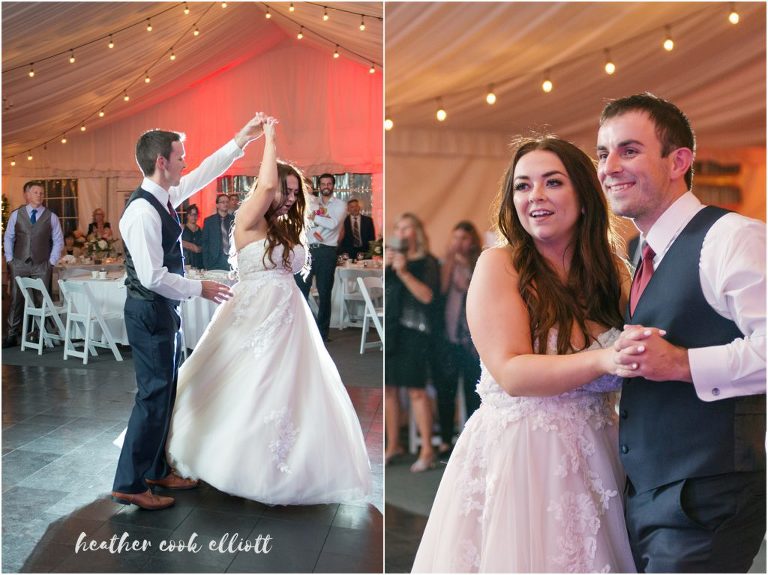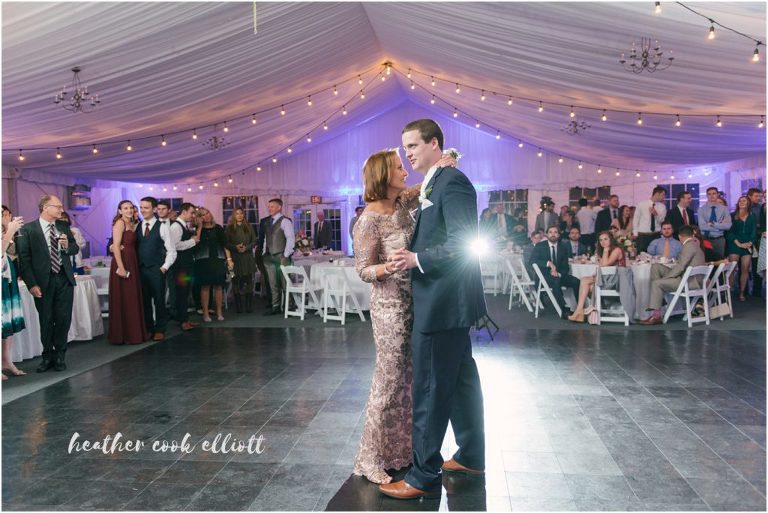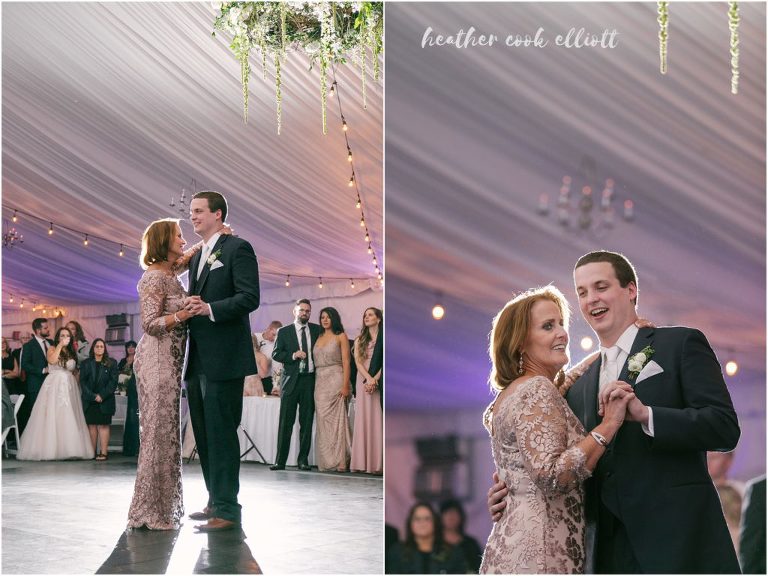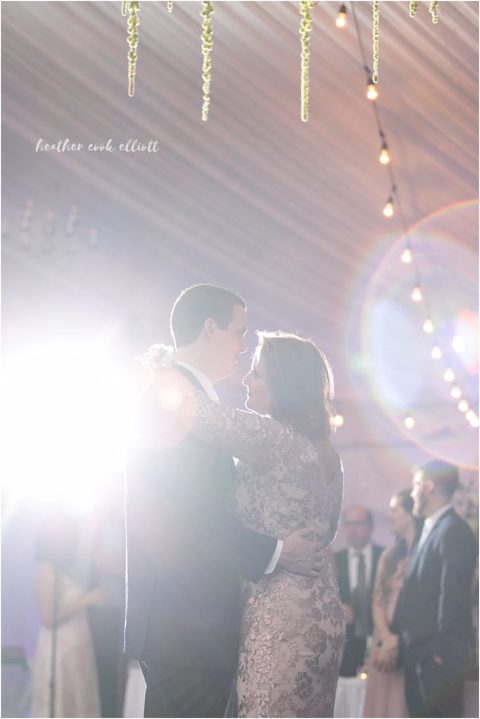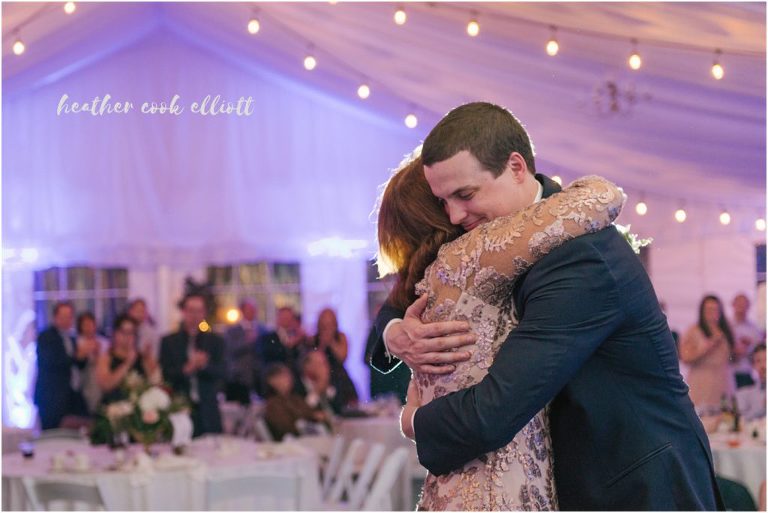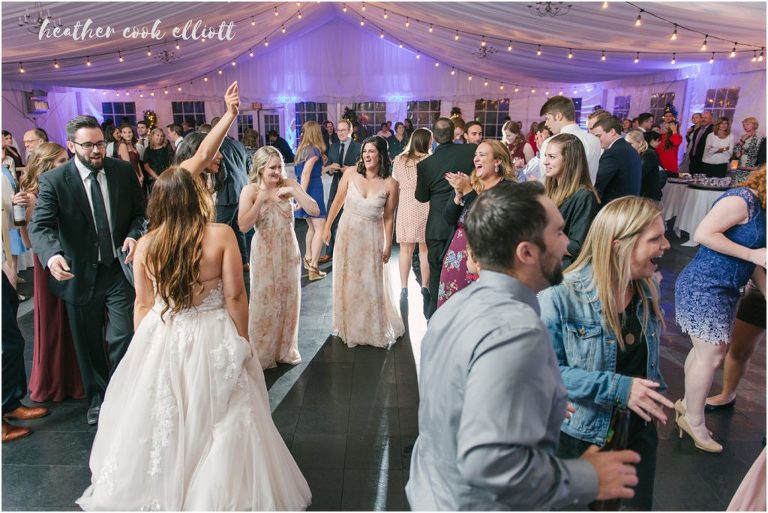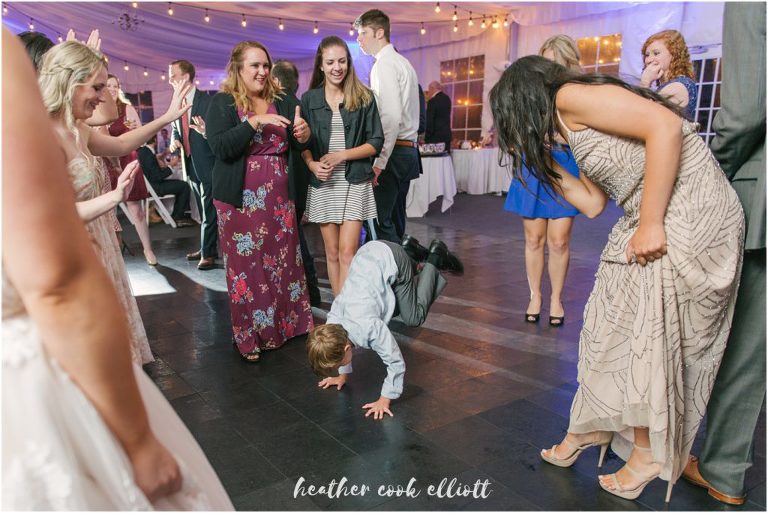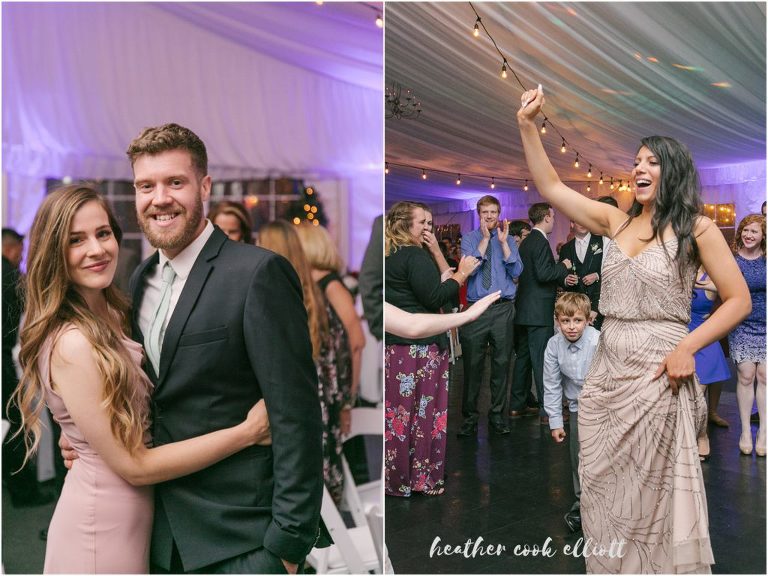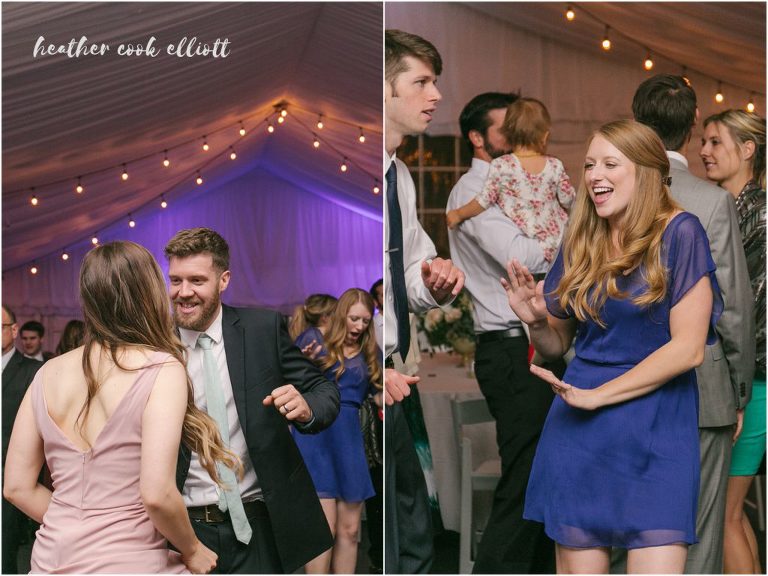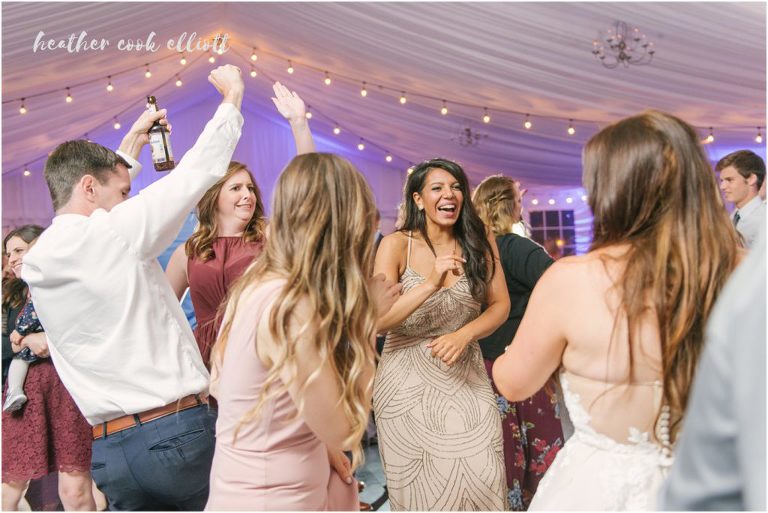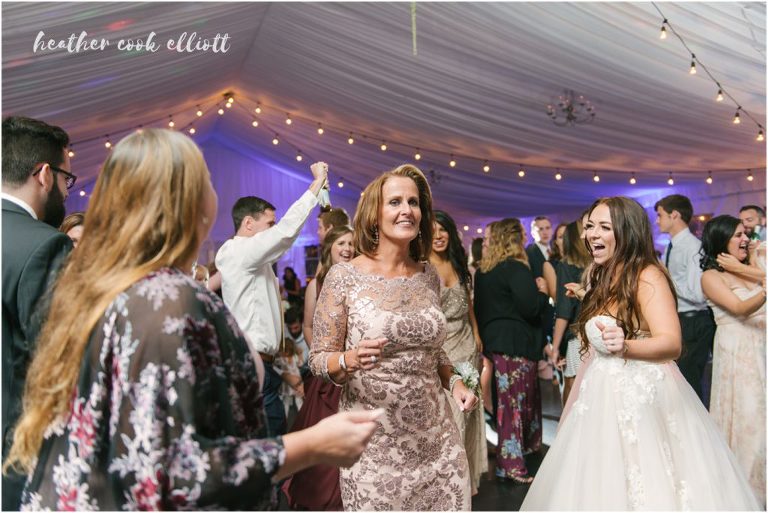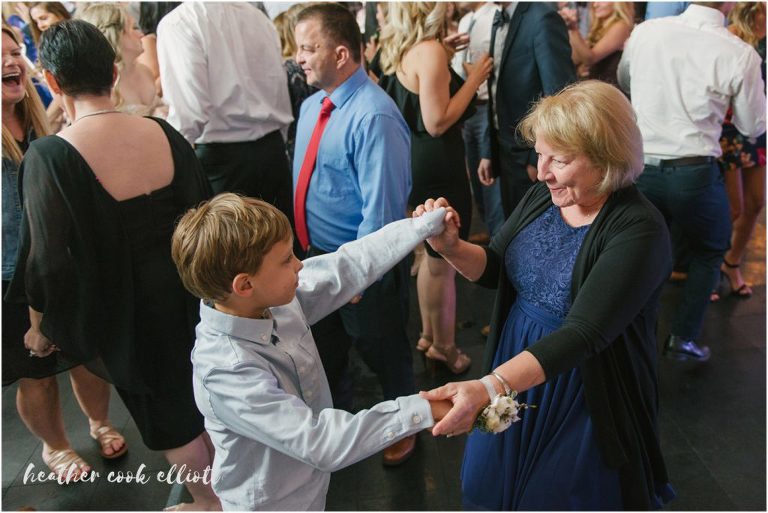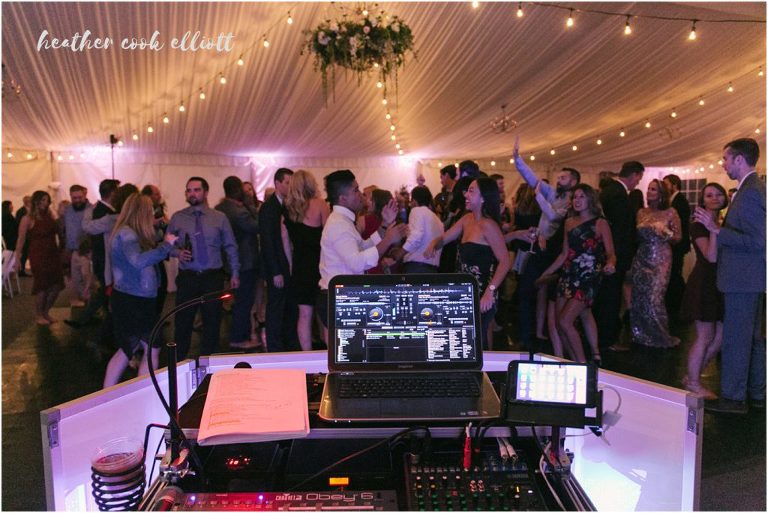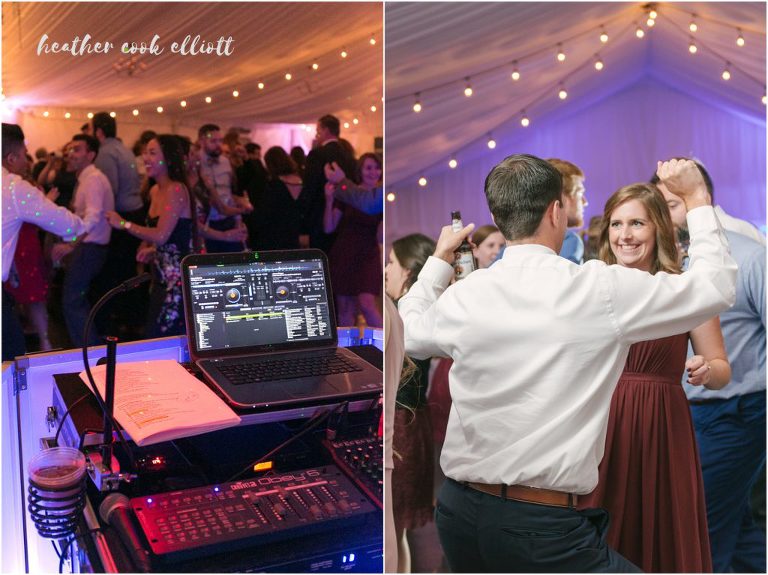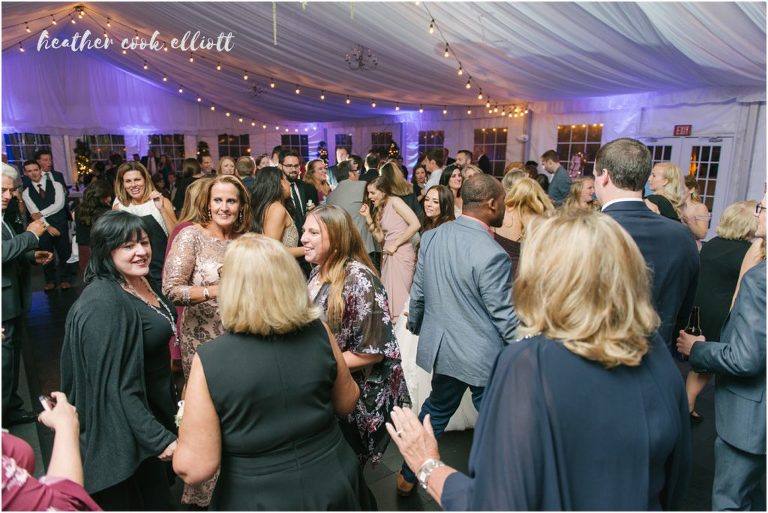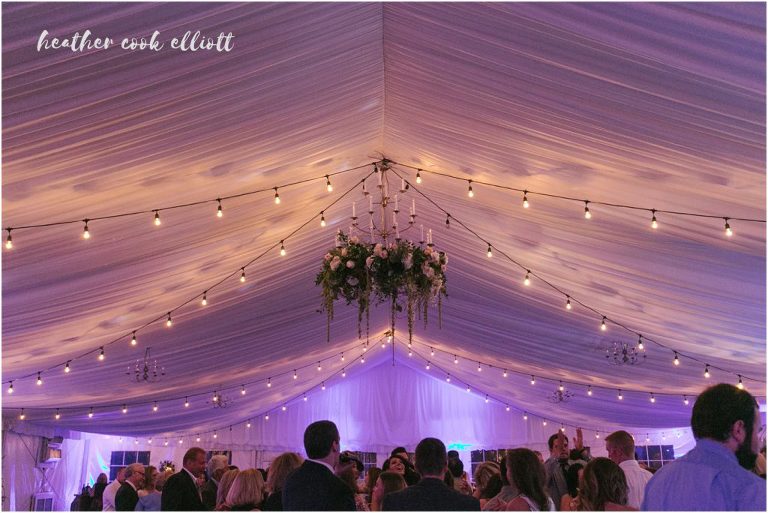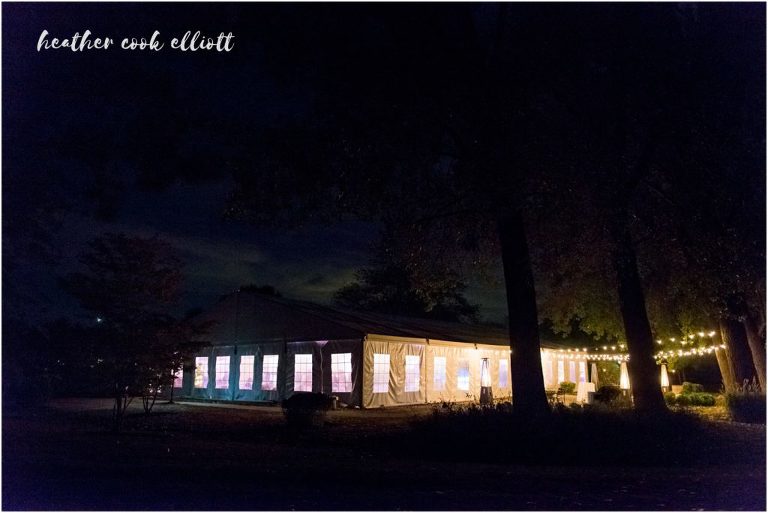 The Details ~
Paper & Invites: Designed by the bride & printed with Vista Print 
Shoes: Badgley Mischka